The title refers to the rear compartment of a lobster trap known as the "bedroom" and the fact that it can only hold up to two lobsters before they begin to turn on each other.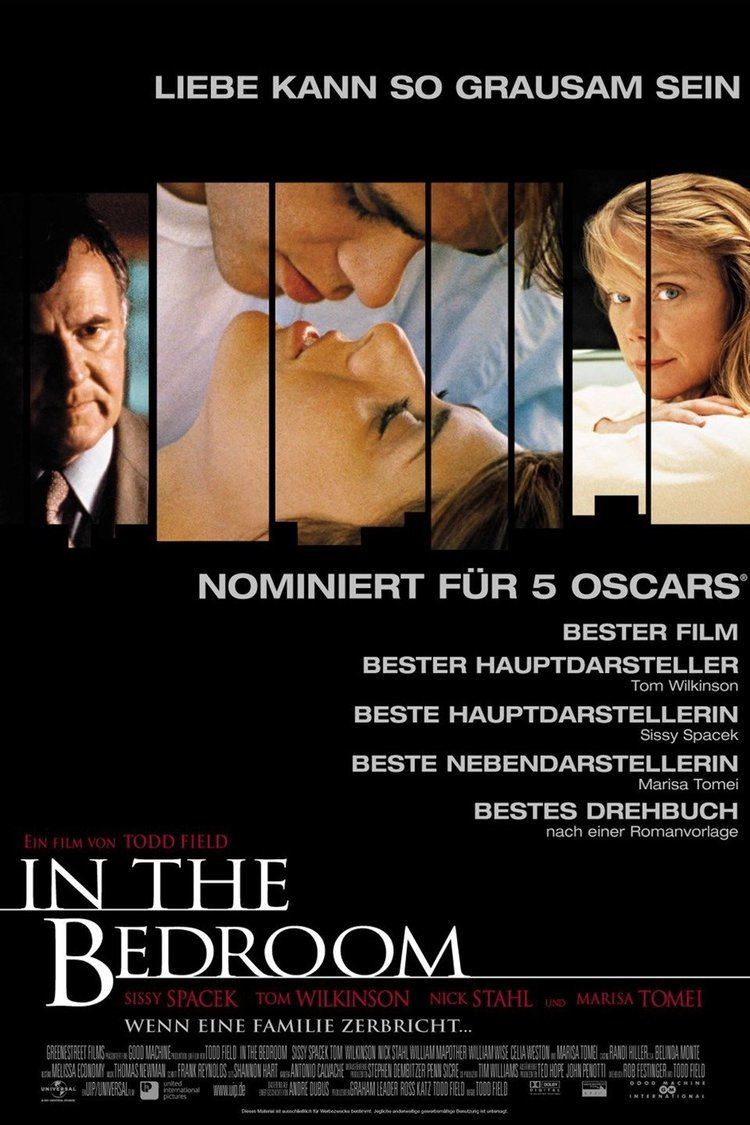 The film is set in the Mid-Coast town of Camden, Maine. Matt (Tom Wilkinson) and Ruth Fowler (Sissy Spacek) enjoy a happy marriage and a good relationship with their son Frank (Nick Stahl), a recent college graduate who has come home for the summer. Frank has fallen in love with an older woman with children, Natalie Strout (Marisa Tomei).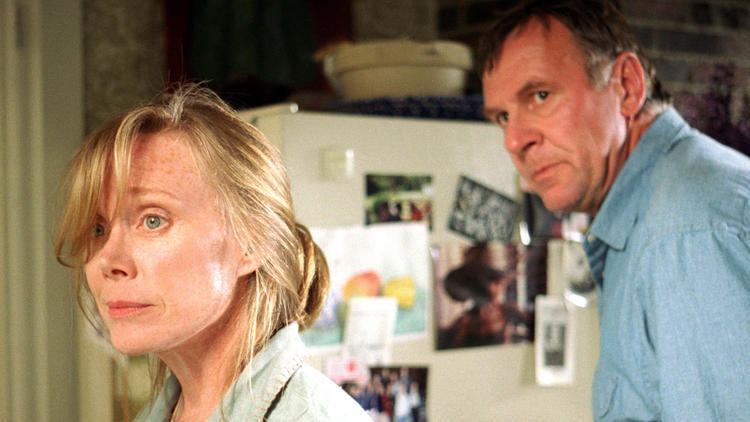 Frank is about to begin post graduate school for architecture, but is having second-thoughts and considering staying in town to continue working as a fisherman and, more importantly, to be near Natalie. Natalie's ex-husband, Richard Strout (William Mapother), tries to find a way into his ex-wife and children's lives, going to increasingly violent lengths to get his intentions across to Natalie. Ruth is openly concerned about Frank's relationship with Natalie, while Matt thinks it is only a fling.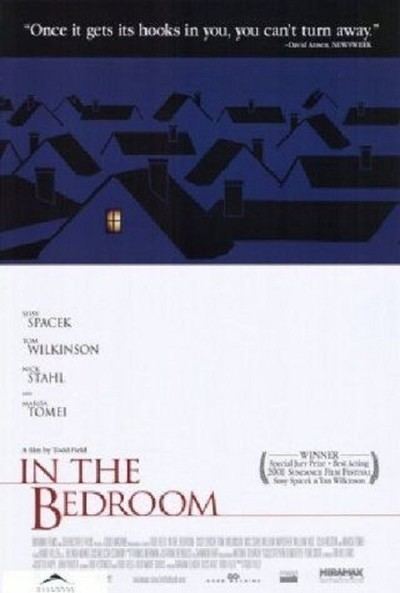 Midway through the film, Richard kills Frank during a confrontation at Natalie's house following a domestic dispute. Though equally devastated, Matt and Ruth grieve in different ways, with Matt putting on a brave face while Ruth becomes reclusive and quiet. Richard is set free on bail, paid by his well-to-do family, and both Matt and Ruth are forced to see Richard around town.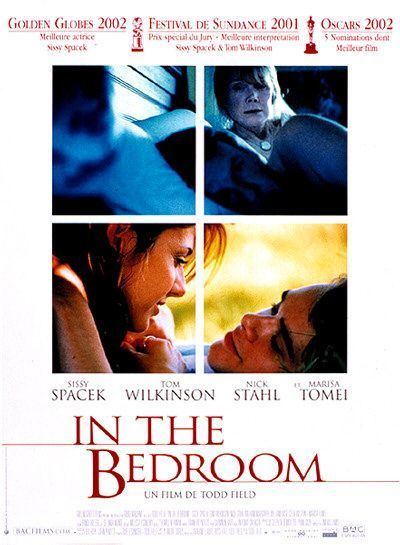 The tension between Matt and Ruth increases when they learn that the lack of an eyewitness to Frank's shooting means Richard will instead be charged with accidental manslaughter. An argument erupts between the couple in which each one confronts the other. With the air cleared, the couple is finally able to find common ground in their grief.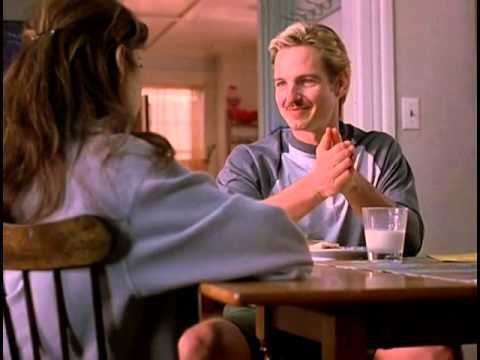 Matt then abducts and kills Richard. He and a friend bury the body on the friend's wooded property. Matt returns home to Ruth, who is awake and smoking in bed. She asks him, "Did you do it?" Matt appears troubled and unresponsive. He climbs into bed and then turns away from her. Finally, Ruth gets up to make coffee. Matt rolls over onto his back and pulls a band-aid from a finger he injured hauling traps. Ruth calls from the kitchen, "Matt, do you want coffee?" Matt doesn't answer.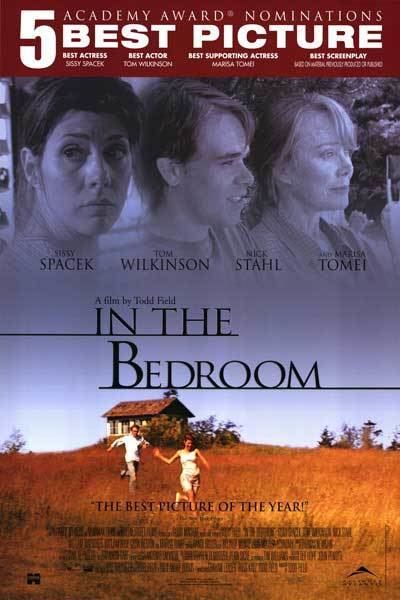 Tom Wilkinson as Matt Fowler
Sissy Spacek as Ruth Fowler
Nick Stahl as Frank Fowler
Marisa Tomei as Natalie Strout
William Mapother as Richard Strout
Celia Weston as Katie Grinnel
Karen Allen as Marla Keyes
William Wise as Willis Grinnel
Justin Ashforth as Tim Bryson
Camden Munson as Jason Strout
Frank T. Wells as Henry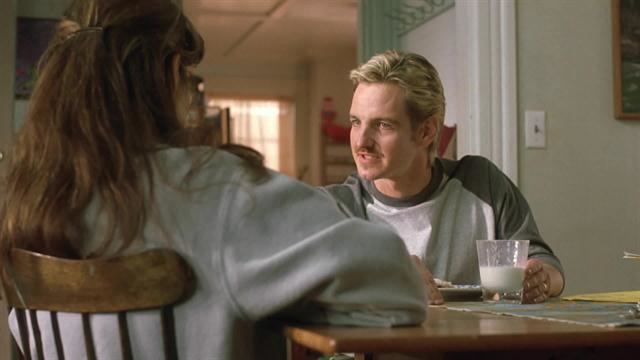 Upon its release, the film received positive responses for its direction, script, and performances (notably Wilkinson and Spacek), garnering a 93% certified fresh rating on Rotten Tomatoes based on 137 reviews with an average score of 7.9/10. The site's consensus states "Expertly crafted and performed, In the Bedroom is a quietly wrenching portrayal of grief."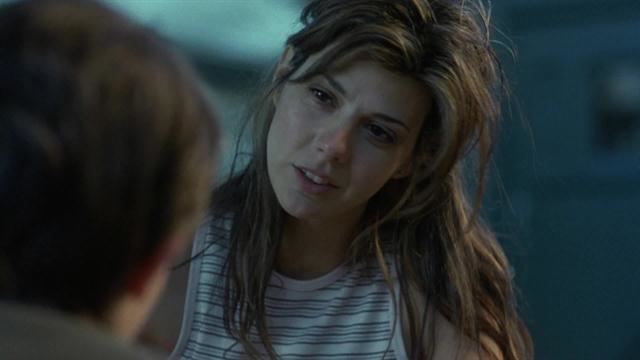 David Edelstein of Slate Magazine wrote on his review that it is the "best movie of the last several years" and described it "the most evocative, the most mysterious, the most inconsolably devastating" film. He further mentioned that the effect of the film "isn't over when you leave the theater" and that it's "always going to be there". He also called In the Bedroom a "masterpiece".
Neil Norman of The Evening Standard stated that "...Field has not only studied the masters of cinematic understatement, such as Ozu and Bergman, but that he fully understands their processes... Field's achievement is such a perfectly consummated marriage of intent and execution that he need never make another movie. I would not be alone, I think, in hoping he will make many more."
William Arnold of the Seattle Post-Intelligencer compared Field's direction to Kubrick saying that it "manages to feel both highly controlled and effortlessly spontaneous at the same time; and his lifting of the facade of this picturesque, Norman Rockwell setting is carried out with surgical precision". He further mentioned that "like Kubrick, Field doesn't make any moral judgments about his characters, and his film remains stubbornly enigmatic. It can be read as a high-class revenge thriller, an ode to the futility of vengeance or almost anything in between."
Roger Ebert of the Chicago Sun-Times stated on his review that it is "one of the best-directed films of the year" and that "every performance has a perfect tone". He listed In the Bedroom as his third best film of the year 2001.
Rolling Stones' Peter Travers called the film "an uncommonly good movie" that "will hit you hard." He also mentioned that "Oscar would be a fool" if it ignores Sissy Spacek and Tom Wilkinson's "career-crowning performances".
A. O. Scott included the film in his New York Times essay "The most important films of the past decade — and why they mattered."
In the Bedroom was also chosen by the New York Times Film Critics for their "Best 1,000 Films of All Time."
Among the negative reviews of the film include Paul Tatara of the CNN mentioning that the film "flounders" despite the good performances. Stephen Hunter of The Washington Post said "it opens brilliantly" but goes on to "self-negating absurdity."
In the Bedroom was the first official Sundance Film Festival film to get an Academy Award nomination for Best Picture including three more nominations for acting and an adapted screenplay nomination. It received the most nominations of any film the premiered at Sundance until Precious in 2009.
In the Bedroom was the second highest-grossing film that premiered at the Sundance Film Festival from 2000 to 2009, after Napoleon Dynamite. The film grossed a worldwide total of $43,368,779. It went on to become, at-the-time, the highest-grossing non-IMAX film in history never to reach the top 10 in a given week.
A 35mm safety print is housed in the permanent collection of the UCLA Film & Television Archive