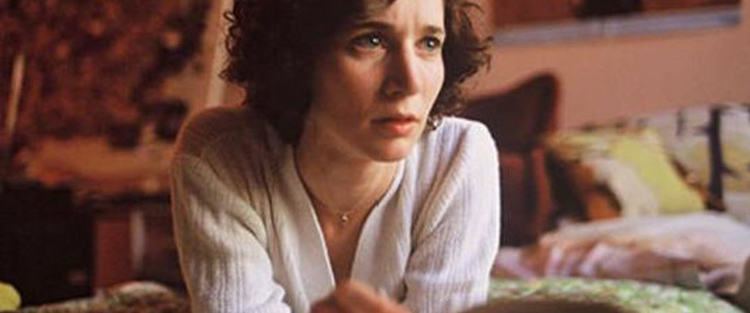 The film opens on Rachel (Piper Perabo) and Hector's (Matthew Goode) wedding day in North London, England. Rachel's bossy and overbearing mother, Tess (Celia Imrie), is in charge of planning the wedding. Rachel's dazed father Ned (Anthony Head) and her much younger sister Henrietta are supportive. Prior to Rachel arriving and the ceremony beginning, flower shop owner Luce (Lena Headey) who was contracted by Tess as the wedding florist, and Henrietta are rushing along while chatting with Hector and Cooper "Coop" (Darren Boyd). Luce answers Henrietta's trick question which makes Henrietta take an immediate liking to her, and she asks if Luce can sit by her during the wedding. As they await arrival of the bride, Henrietta confides to Luce that she is nicknamed "H" because, supposedly, her mother exclaimed "Jesus H. Christ!" upon discovering she was pregnant. Rachel arrives with her father and the ceremony begins. As Rachel is walking down the aisle, her eyes wander and she makes eye contact with Luce. It is apparent that a connection between them has been made as their eyes meet. Rachel looks away, then quickly back, but Luce is gone. The ceremony continues according to plan, and Rachel and Hector marry. At the reception afterwards, Luce introduces herself to Rachel as the one who did the flowers as she is about to get punch. Rachel nervously blocks Luce's attempt to get a drink, and when she questions why she can't have any, Rachel reveals that her wedding ring accidentally fell in. The two share a moment together, but it is over after Luce fishes the ring out of the punch bowl and goes on her way.
Some time later, Rachel goes to Luce's shop and invites her to dinner with Hector and, unknown to Luce, Cooper, a perennial bachelor and self-professed Lothario. Rachel has planned to set up Luce with Coop, while Luce confides to Heck moments before Coop arrives that she's a lesbian. Heck takes this news in stride and is bemused as Coop is undeterred in his attempts to seduce Luce. During the meal, when Coop starts bragging, Luce espouses she believes in love at first sight, while Rachel says it takes time to find the right person. Later on that night, Rachel and Luce share a moment together on the balcony as it rains.
The next day while grocery shopping, Heck and Rachel run into Luce and a woman friend, Edie. Heck then tells Rachel that Luce is gay. Heck inquires as to the relationship of Luce and Edie, but they assure Rachel and him that nothing is going on. Edie says Luce "loves another".
It becomes apparent that Rachel is trying to avoid Luce when she spots her one night. When Heck has to work long hours at his unsatisfying job, he sets Luce and Rachel up to spend time together as friends, despite Rachel's reluctance at the time. The two spend an evening together, visiting a football match and an arcade, which becomes the setting for a Dance Dance Revolution sequence. At the end of the night, Luce walks Rachel back to her flat. Their goodbye grows awkward from tension, then Rachel leans forward to kiss Luce, but withdraws at the last moment and goes inside her home.
Over the next few days, Rachel continues to resist her growing attraction to Luce in an effort to remain loyal to Heck. For her part, Luce has no wish to break up a committed couple. Unable to deny what she is feeling, Rachel eventually confronts Luce directly at her flower shop. She tells Luce that a romance between them cannot happen, turns to leave, and returns seconds later to kiss Luce in the back of Luce's shop. Their foreplay gets interrupted by Heck, who has stopped by to pick up flowers for Rachel. He tells Luce that he has sensed the distance growing between him and Rachel and partially blames himself for not being there for her. Hearing this, Rachel runs off, later sorrowfully agreeing with Luce that they can't betray Heck. In the meantime, Heck reaches his breaking point at his job and finally quits. When he returns home drunk, Rachel rashly confesses all to him as he sleeps, but without saying who her love is. Heck, who was actually feigning sleep, later calls Coop for support. Coop angrily confronts Luce after figuring out it was her with whom Rachel fell in love. Luce decides that being near Rachel without being with her is too hard. She makes plans to go on an extended trip out of the country, leaving care of her shop to her mother.
While Rachel and Heck are celebrating her birthday at her parents', H tells them about Luce's trip. Heck notices Rachel's reaction to the news and figures out that it was Luce with whom Rachel fell in love. Heck does not want to be her second choice or to live a lie, but does want her to be happy, so he leaves. Rachel then confesses to her parents that she is in love with a woman and, with their help, she tracks down Luce, who has already taken a taxi to the airport. Rachel gets stuck in traffic and tries to call Luce, who ignores her. However, Rachel realizes Luce is in the same traffic jam when she hears the same man on a bicycle singing "Happy Together" and comments, "I've heard that song before", and proceeds to climb on the roof of her car. She then uses the lessons Luce taught her at the football match about how to yell loudly to call to her. The two women reunite and kiss each other in the middle of a crowded London street.
As the ending credits roll, we see the characters some time later. Heck is on a plane to an unknown destination, all set to write his travel book, when he discovers a young woman (Angel Coulby) will be sitting next to him for the long flight. There is an obvious and immediate attraction, and nervous flirtation, between them. The scenes continue with H and her young boyfriend playing at a playground, Coop holding a baby, and Luce and Rachel enjoying each other's company.
Piper Perabo as Rachel
Lena Headey as Luce
Matthew Goode as Hector "Heck"
Celia Imrie as Tessa
Anthony Head as Ned
Darren Boyd as Cooper "Coop"
Sue Johnston as Ella
Boo Jackson as Henrietta "H"
Sharon Horgan as Beth
Eva Birthistle as Edie
Vinette Robinson as Zina
Ben Miles as Rob
Mona Hammond as Mrs. Edwards
Rick Warden as Gordon
On 27 January 2006 the film opened in 106 theaters in the USA. In its opening weekend, the film made 51,907 USD. It stayed eight weeks on theaters in the USA and made 672,243 USD in total.
In the Netherlands, the film grossed over €97,470, debuting at #10 in its second week.
Worldwide the film grossed over 2,635,305 USD.
Imagine Me & You was given a score of 33% on the movie review aggregator site Rotten Tomatoes, based on 96 reviews. The consensus reads, "Aside from its lesbian theme, Imagine Me & You can only offer more of the same generic rom-com cliches."
Luce and Rachel were both included in AfterEllen.com's Top 50 Lesbian and Bisexual Characters.