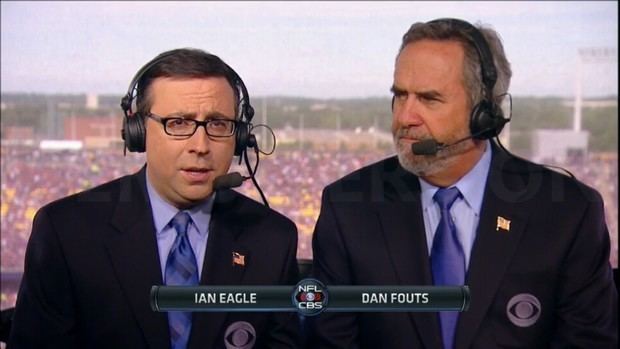 Eagle was born to entertainers Jack Eagle and Monica Maris. Jack, a former "Catskills comedian" and commercial actor, was best known for portraying "Brother Dominic" and "Mr. Cholesterol" in Xerox and Fleischmann's Margarine television commercials respectively in the 1970s. Maris was a singer.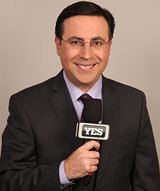 Eagle began his career by announcing football, basketball, and lacrosse for the Syracuse Orangemen on WAER, a student run radio station. While at Syracuse, he was in the Alpha Epsilon Pi fraternity. Following his graduation in 1990, Eagle began working for WFAN Radio in New York City as a producer. In 1992, WFAN gave him his own show (Bagels and Baseball). In 1993, Eagle was given pregame and postgame duties for the Jets. 1994 saw Eagle's first year as a Nets play-by-play radio announcer. A year later, he was made a TV announcer for SportsChannel, which later became Fox Sports Net New York (now MSG Plus). In 1997, WFAN made Eagle play-by-play announcer for Jets games.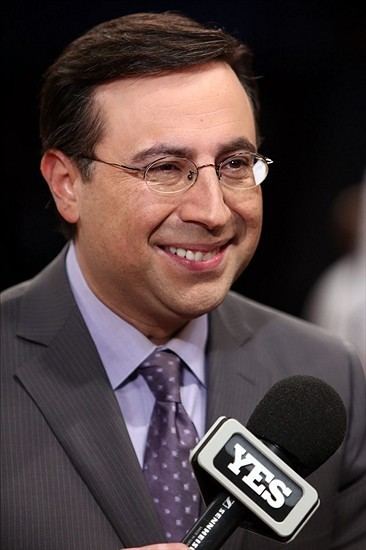 Eagle joined CBS in 1998 doing announcing work for NFL and NCAA basketball. He continues to serve these roles today. In 2010, he joined Dan Fouts to make up the number three broadcast team for CBS' NFL coverage. The pair was elevated to the number two team behind Jim Nantz and Phil Simms in the 2014 season. Other CBS work includes boxing, The Pilot Pen Tennis tournament, the U.S. Open (both the late night show and daytime studio host for 2008 U.S. Open coverage), and the NCAA Track and Field Championships.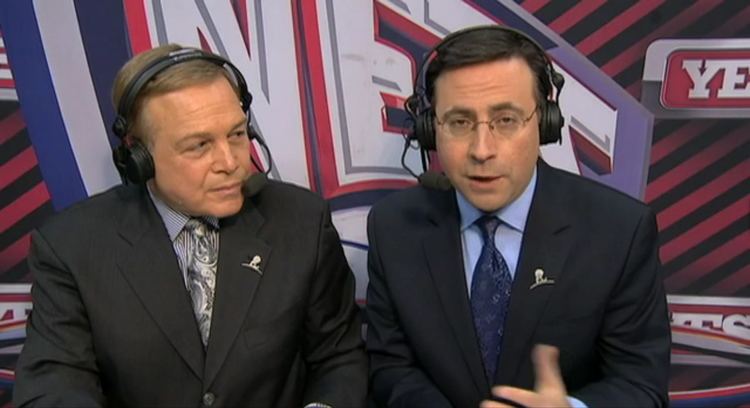 Prior to joining the YES Network as Nets announcer in 2002, Ian Eagle served the same role for the Nets on the MSG Network and Fox Sports Net New York. When Marv Albert joined the YES Network prior to the 2005-06 NBA season, the games were split between the two broadcasters, before Eagle again became the primary announcer for the Nets in the 2011-12 NBA season upon Albert's departure.
During the 2010 NBA Playoffs, Eagle called two games on TNT, a likely move to promote him to calling national television broadcasts, similar to what Albert, former Minnesota Timberwolves play-by-play man Kevin Harlan and Knicks play-by-play man Mike Breen experienced. He was again called up by TNT for the 2011 NBA Playoffs, pairing with his YES colleague Mike Fratello. He also does play-by-play for Thursday Night Football on Westwood One. On Sirius, in addition to his daily talk show, Eagle did a weekly talk show, The Phil Jackson Show, with Los Angeles Lakers coach Phil Jackson. And Eagle retains his roots to WFAN, occasionally serving as a fill-in talk show host on his old station.
Eagle also serves as the voice-over host of NBA Action and previously, NBA Jam. In 2013, he called the international telecasts of the 2013 NBA Finals alongside Jim Spanarkel, his partner on Nets broadcasts on YES.
Since Eagle pronounces his first name "EYE-un" (instead of the more common "EE-an"), he has often admitted that life was easier prior to the 1986 release of the movie Iron Eagle. In fact, many callers (including prominent sports figures) continue to call him "Iron Eagle"—much to his chagrin.
Dan Fouts
Solomon Wilcots
Clark Kellogg
Bill Raftery
Jim Spanarkel
Doug Gottlieb
Mike Fratello
Steve Lavin
Grant Hill
Trent Green
John Thompson (basketball)
Mark Jackson (basketball)
Boomer Esiason
Greg Anthony
Mark May
Phil Simms (NFL Preseason games only) Fill-in for Jim Nantz
Kelly Tripucka
Greg Buttle
Rich Gannon
French Open for Tennis Channel
Masters Online commentary of Amen corner 09
Voice of the announcer for NBA 07, 08 and 09 for PSP
NBA playoff announcing for NBA TV
Hosts NBA Action, a weekly highlights and features show for NBA TV
Announces preseason New York Jets telecasts on WCBS-TV in New York
Host of Nets Magazine, a look inside the New Jersey Nets for the YES Network
Voiceover for Modell's radio commercials and in-store voiceovers
Voice of NBA Action from 2004–present
Co-hosts Power Performances presented by Courtyard by Marriott on CBS.Sportsline.com
NFL Thursday Night games on Westwood One, with Trent Green as his color man
Lee Myles Commercials
On the song Games by Dog Eat Dog
Voice of announcer on NBA Shootout video game series by 989 Sports.
Eagle lives in Essex Fells, New Jersey with his wife Alisa and their two children, Noah and Erin.
Bob Costas Award for Outstanding Sportscasting (while at Syracuse)
2002 New York Sports Emmy Award.
2013 WAER Wall of Fame