It is the story of French Army officer Henri Rochard (Grant) who must pass as a war bride in order to go back to the United States with Women's Army Corps officer Catherine Gates (Sheridan). The film is noted as being a low key screwball comedy with a famous final sequence featuring Cary Grant impersonating a female Army nurse.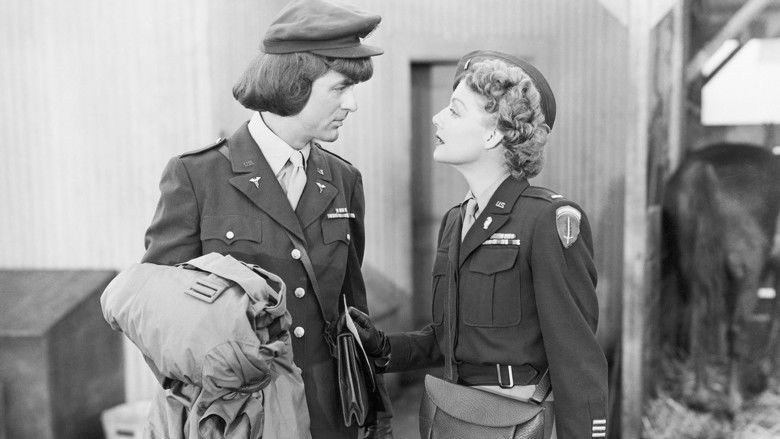 In post-World War II Germany, French Army Captain Henri Rochard (Cary Grant) is given the task of recruiting a highly skilled lens maker, Schindler (Martin Miller). He is assigned American Lieutenant Catherine Gates (Ann Sheridan) as his chauffeur, much to their mutual discomfort (arising from several prior clashes). The only available transportation is a motorcycle, which due to Army regulations, only Catherine is allowed to drive; Henri has to ride in the sidecar. After several mishaps, the constantly quarreling couple arrive at their destination, Bad Nauheim.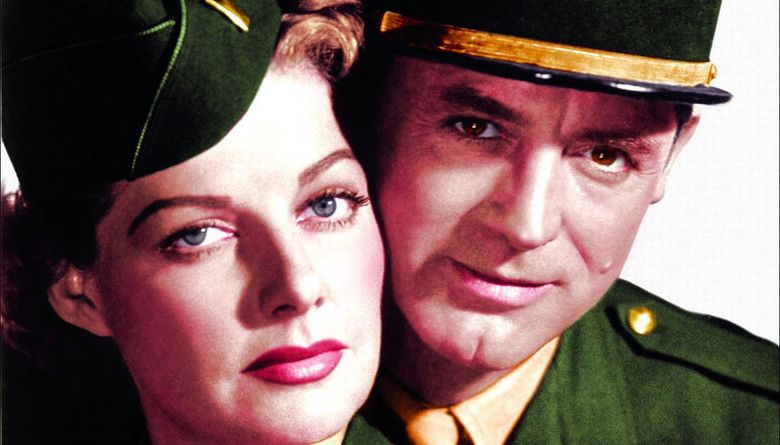 At the hotel, bothered by back pain, Catherine warily accepts Henri's offer of a back rub. When she falls asleep, he tries to leave her room, but discovers that the door handle has fallen off, trapping him inside. He spends an uncomfortable night in a chair. In the morning, she refuses to believe his story. Unknown to him, the innkeeper's wife has replaced the knob, so, when he tries to demonstrate that the door will not open, it does. Eventually, the innkeeper's wife comes to the room (forcing Henri to hide on the ledge outside the window) and explains everything to Catherine, but not before Henri falls off the ledge.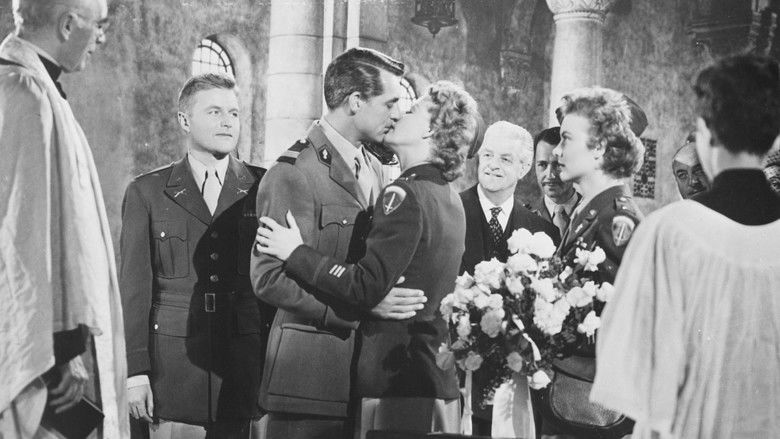 Later, Henri goes undercover to search for Schindler, now working in the black market. He refuses to let Catherine help him and tells her that if she sees him to pretend she doesn't know him. The black market is raided by the authorities, and he is rounded up with the rest. When he asks her to vouch for his identity, she obeys his earlier orders not to reveal that she knows him. While he is in jail, she finds Schindler, who is happy to leave Germany and ply his trade in France. Later, she apologizes to a furious Henri, and by the time they return to Heidelberg, they have fallen in love.
Red tape forces Henri and Catherine to get married in three different ceremonies: civil, Army, and church. Before they can consummate the marriage, Catherine is given orders to report back to headquarters to be shipped back to the United States in the morning. They subsequently learn that the only way Henri can get a visa to emigrate with her is under the War Bride Act as the spouse of a member of the expeditionary forces. After many misunderstandings, he is granted permission to accompany her, but circumstances and Army regulations conspire to keep them from spending the night together.
When they try to board the transport ship, U.S. Navy sailors do not believe that Henri is a war "bride." He is forced to dress as a female Army nurse to get aboard. The deception works, but once underway, his disguise is discovered, and he is arrested. Catherine manages to straighten out the situation, and they finally have some privacy - in the ship's brig.
Eleanor Audley as Assignment Officer (uncredited)
The cast and crew suffered from a variety of illnesses. Sheridan contracted pleurisy that developed into pneumonia, suspending shooting for two weeks. Hawks broke out in unexplained hives all over his body. Grant came down with hepatitis complicated by jaundice, and production was shut down for three months, until Grant recovered and regained around 30 pounds. King Donovan, Charles B. Fitzsimons, Robert Stevenson, and Otto Waldis all shot scenes for this film, but all of them were ultimately deleted. When screenwriter Charles Lederer was ill, his friend Orson Welles wrote part of a short chase scene as a favor to him.
Filming took place primarily in Heidelberg, Germany, London at Shepperton Studios, and Los Angeles at 20th Century Fox Studios. Filming began on September 28, 1948 and lasted more than 8 months due to the various illnesses of cast members. The delay in production pushed the budget over $2 million. The film opened on September 2, 1949 at the Roxy Theatre in New York City. The opening was originally scheduled for Radio City Music Hall, but filming delays placed the opening in conflict with the Music Hall's schedule. The film grossed over $4.5 million, making it 20th's biggest earner of 1949. The film was also Howard Hawks' 3rd highest grosser, behind only Sergeant York (1941) and Red River (1948).