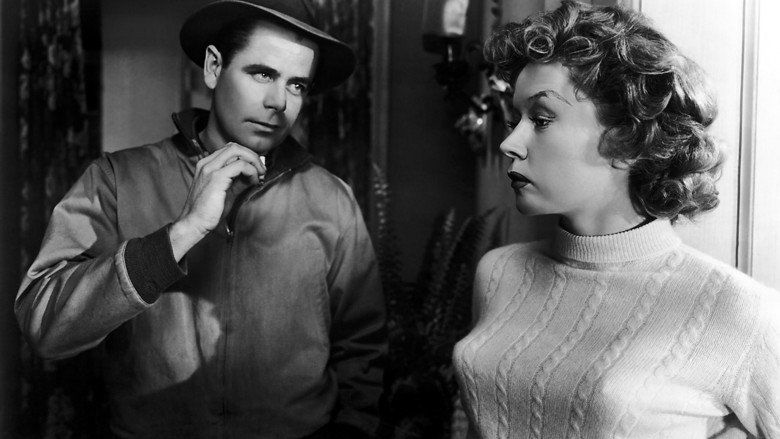 Returning Korean War vet Jeff Warren (Glenn Ford) is a train engineer, usually working alongside Alec Simmons (Edgar Buchanan). Alec's daughter Ellen (Kathleen Case) is in love with Jeff.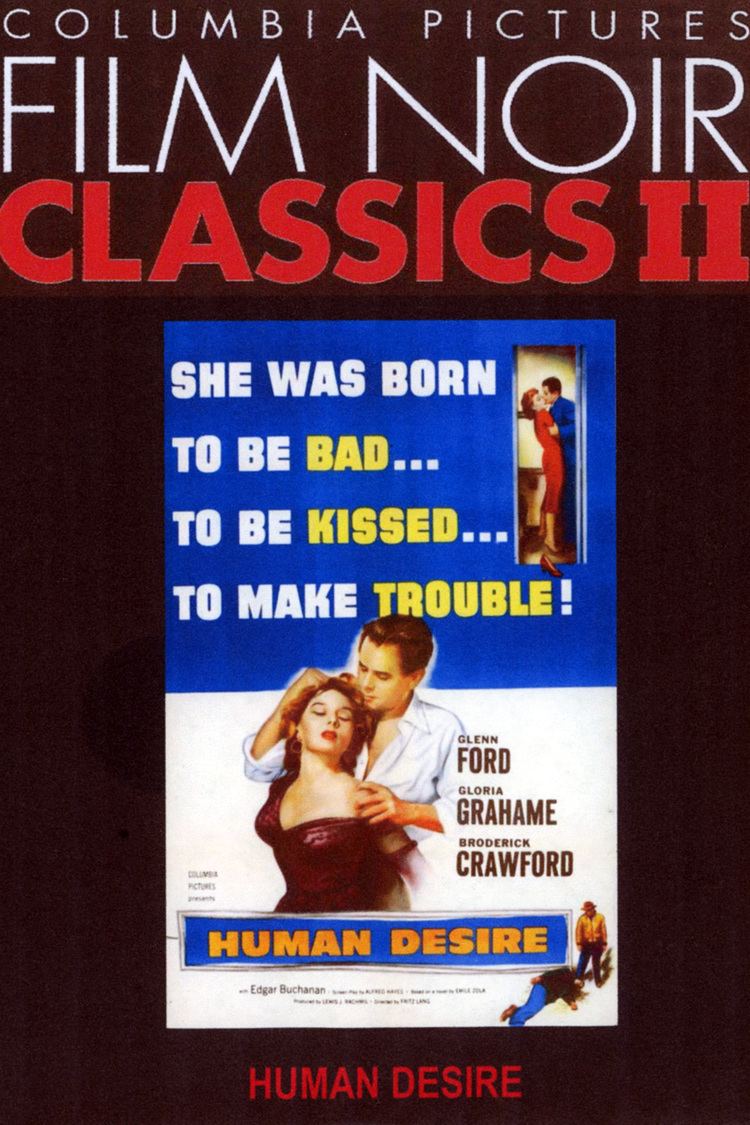 Carl Buckley (Broderick Crawford) is a gruff, hard-drinking assistant yard supervisor married to the younger and more vibrant Vicki (Gloria Grahame). When Carl is fired for talking back to his boss, he pleads with Vicki to go into the city to see the man she used to work for, John Owens (Grandon Rhodes), a railroad executive who can get Carl his job back. Unbeknownst to Carl, Vicki did more than just work for Owens, and she allows Owens to bed her again in order to get Carl his job.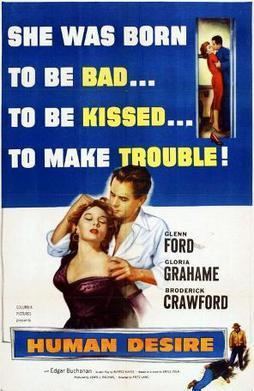 Carl suspects Vicki and in a violent argument the truth slips out of her. Carl beats her and forces her to write a letter to Owens, setting up a meeting in a train car. On the trip Carl goes with Vicki, barges into the room when Owens opens the door, and kills Owens with a knife.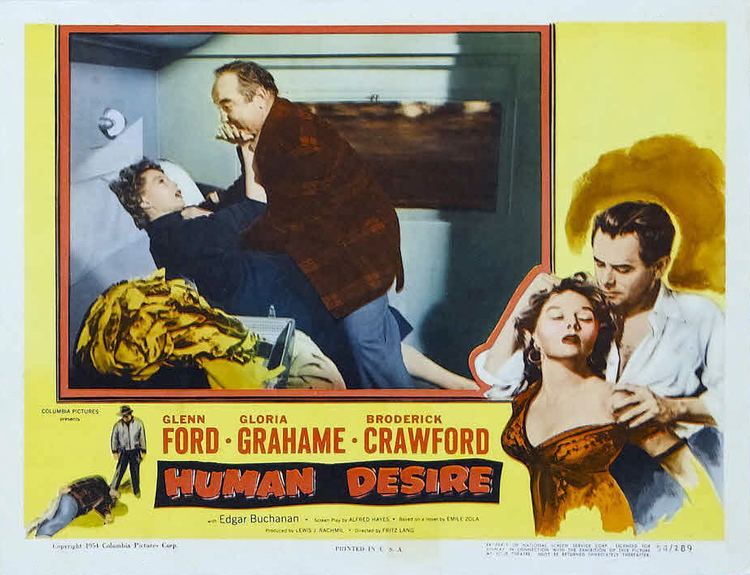 Jeff, who is taking a comp ride on this run, happens to be having a smoke in the vestibule near Owens's compartment. Carl makes Vicki go to Jeff as a distraction so Carl can hide himself.
At the inquest for the murder of Owens, Jeff is called as a witness. The various passengers on the train that night are asked to stand. When he's asked if he saw any of the people that night, Jeff looks intently at Vicki, then answers no.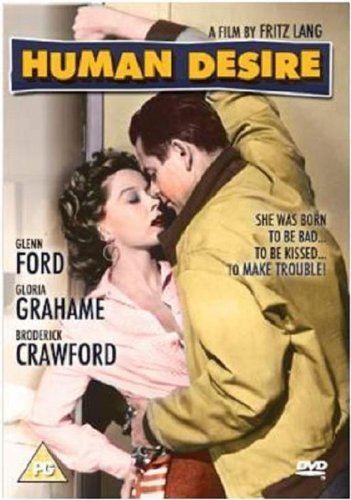 Vicki and Jeff begin an affair. Jeff wants Vicki to leave Carl and marry him. She finally explains about the killing, and the letter Carl keeps hidden so Vicki will be forced to stay with him. She suggests the only way they'll ever be free is if Jeff kills Carl, making it look like a drunken accident at the rail yard.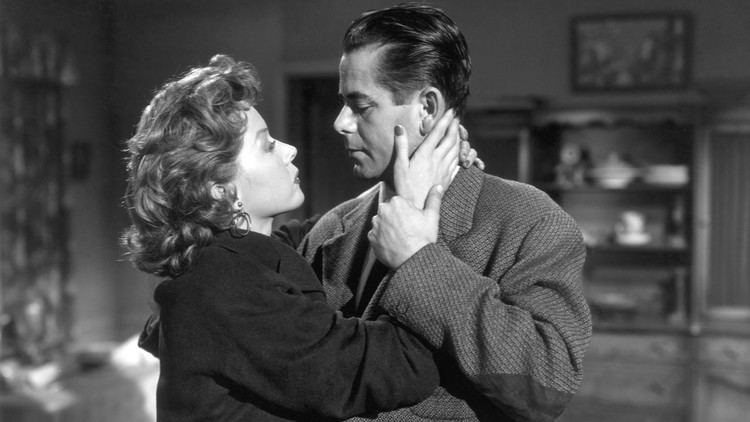 Jeff follows the drunk Carl through the yard. But he returns to Vicki saying he couldn't do it, and accuses Vicki of setting him up from the start just so he would kill her husband. She protests that she really does love Jeff, but it's too late. He leaves her, but gives her one thing as he does––the letter, which he took from the drunken Carl without his knowledge.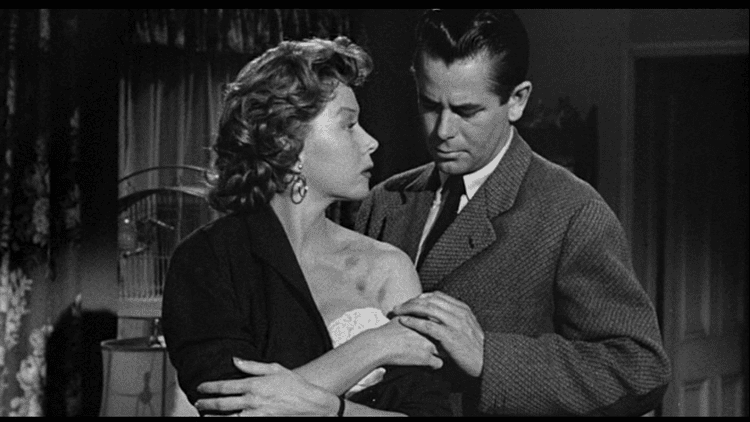 Vicki is now free to leave Carl. She gets on the next train. But shortly after it leaves the station, Carl enters her compartment, accusing her of running away with Jeff. Vicki denies it and defies Carl, who then realizes he no longer has the letter. When Vicki confronts him with the whole truth about her and Owens, Carl strangles her to death.
Jeff, happily operating the train, has thoughts about taking Ellen to a dance.
Glenn Ford as Jeff Warren
Gloria Grahame as Vicki Buckley
Broderick Crawford as Carl Buckley
Edgar Buchanan as Alec Simmons
Kathleen Case as Ellen Simmons
Peggy Maley as Jean
Diane DeLaire as Vera Simmons
Grandon Rhodes as John Owens
This film was largely shot in the vicinity of El Reno, Oklahoma. It used the facilities of what was at the time the Rock Island Railroad (now Union Pacific), though some of the moving background shots show East Coast scenes such as bridges including the Pulaski Skyway and the famous "Trenton Makes - The World Takes" bridge over the Delaware River.
Critic Dave Kehr wrote of the film, "Gloria Grahame, at her brassiest, pleads with Glenn Ford to do away with her slob of a husband, Broderick Crawford...A gripping melodrama, marred only by Ford's inability to register an appropriate sense of doom." Variety wrote that Lang "goes overboard in his effort to create mood". Bosley Crowther of The New York Times wrote, "[T]here isn't a single character in it for whom it builds up the slightest sympathy—and there isn't a great deal else in it for which you're likely to have the least regard."
The Academy Film Archive preserved Human Desire in 1997.