Nationality

British




Religion

Catholic




Other names

Hughie




Name

Hugh Millais




Citizenship

Great Britain




Role

Author




Education

Ampleforth College





Full Name

Hugh Geoffroy Millais




Born

23 December 1929 (

1929-12-23

)

Blackwater Valley, Surrey




Occupation

actor, author, journalist, yachtsman, property developer, interior designer, chef, bar owner, oil dealer, club entertainer, bull-runner


Died

July 4, 2009, Kirtlington, United Kingdom


Spouse

Anne Sheffield Millais (m. 1988–2009), Suzy Marthe Falconnet Millais (m. 1957–1974)




Children

Tara Romany Maria Millais, Ian Everett Millais, Joshua Rengault Millais




Books

Hugh's Who: The Name-Dropper's Cookbook




Movies

McCabe & Mrs Miller, Images, The Dogs of War, The Wicked Lady




Similar People

John Irvin, Robert Altman, John Guille Millais, Michael Winner
Robert Altman talks about movie stuff
Hugh Geoffroy Millais (23 December 1929 – 4 July 2009) was a British author and actor known for his film collaborations with director Robert Altman.
Contents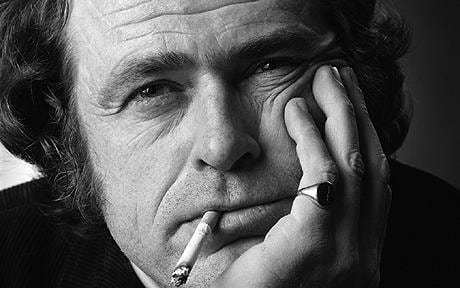 Early years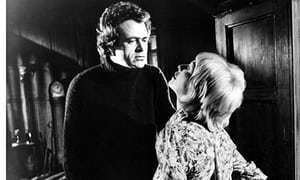 Hugh Millais was the son of Raoul Millais (1901–1999) a painter-illustrator of some considerable importance, and his first wife Elinor Clare (d. 1953), daughter of late Allan Ronald Macdonell, of Montreal. Raoul was the son of painter and gardener John Guille Millais and the grandson of the painter Sir John Everett Millais founder of the pre-Raphaelite movement by his wife Effie Gray who had been previously married to the author John Ruskin. He was brought up Roman Catholic. As a child he lived in Blackwater Valley and Cork in Ireland. He was educated at Ampleforth during the war, and made a deal with his housemaster. If let off games and allowed to keep his two ferrets and 24 snares, he would keep the house provided with meat. On his best day he provided 21 rabbits and a cock pheasant. Legend has it that Basil Hume tried to teach him to play rugby.
World traveller
Millais was a noted raconteur who loved nothing more than to sit his six-foot six frame on a high bar stool, pick up a guitar and sing Calypso songs. Before becoming an actor, he worked as a real estate broker, developing property in Spain with portrait painter, Dominic Elwes. Millais had crossed the globe and known some of the great eccentrics of art, architecture, acting and adventure. Having drifted from England to Ireland and Canada, he hitch-hiked around South America, sailed all over the Caribbean and then moved regularly between France, Italy, Spain and Britain mixing with the cream of society that included Hollywood celebrities. By his own admission, he had been, among other things, a journalist, yachtsman, property developer, bar owner, oil dealer, club entertainer, interior designer, chef to the stars, and Pamplona bull-runner.
Culinary exploits
As for his cooking, there are many stories surrounding his culinary adventures. Millais made a meal for Orson Welles after the actor-director had hired his house in Andalusia, Spain for a year while filming, then left him stranded, penniless, in Naples. On another occasion, Rita Hayworth shed her lipstick in his onion soup. Once, Millais and Gary Cooper were said to have fled unwanted "friends" at a Paris party by hiding in a bathroom. Millais was once presented with a platter of seafood by Salvador Dalí served on the artist's naked wife, Gala. There was also an occasion where Millais shared Huevos Cubanos with Ernest Hemingway (whose chauffeur he apparently became for a while), Ava Gardner and Marlene Dietrich after sailing into a mini-revolution in pre-Castro Cuba and getting shot through the arm at the helm of his racing yacht, the Benbow. These and many other anecdotes are in Millais' cook-book "Hugh's Who: The Name-Dropper's Cookbook" which was published in 2007. A devoted falconer, he is said to have turned down a role in the film Shoot the Sun Down, in 1976, to go to Saudi Arabia, for a falconers' meet.
Acting career
Millais' career as an actor came about by accident. Spotted in a bar at during the feria in Pamplona, he was invited to meet the director, Robert Altman in England. Altman immediately hired him to play bounty hunter Dog Butler in McCabe & Mrs. Miller (1971), in which his character uses a single-shot elephant gun to shoot Warren Beatty's McCabe. During filming he adopted a phoney Texan accent, but Altman told him: "If I'd wanted an American heavy, I would have got Lee Marvin"; Millais' final voice track is spoken with a British accent. Altman then cast him to portray Susannah York's lecherous neighbour, Marcel, in the psychological thriller, Images (1972). In 1973 Millais took the lead role in Wolf Mankowitz's play The Samson Riddle, again with York at the Gate Theatre, Dublin. He portrayed Roy Endean in The Dogs of War (1980) and Uncle Martin, an 18th-century grandee in The Wicked Lady (1983), in which John Gielgud played his butler and Faye Dunaway his niece. He played the US Colonel in Chicago Joe and the Showgirl (1990), as well as appearing in British TV shows such as Deceptions, Ruth Rendell Mysteries, Kavanagh QC and Foreign Affairs.
Millais lived in Kirtlington, Oxfordshire until his death in July 2009. As Herbert Kretzmer put it, Hugh showed "wisdom and acquired magnificence by not doing any one thing for too long", while Robert Altman said: "As an actor, he is an excellent cook. As a cook, he's a fantastic actor." He had three children by his second marriage to Suzy Marthe Falconnet Millais. They are Ian Everett Millais (50), Joshua Rengault Millais (48) and Tara Romany Maria Millais (41).
Film & TV roles
McCabe & Mrs. Miller (1971) .... Butler
Images (1972) .... Marcel
The Samson Riddle (1973) (Play)
The Dogs of War (1980) .... Roy Endean
The Wicked Lady (1983) .... Uncle Martin
Deceptions (1985) (TV)
Kavanagh QC (1996) (TV).... Vice Admiral Kinross
Chicago Joe and the Showgirl (1990) .... US colonel
Ruth Rendell Mysteries (1990) (TV).... Martin Silk
Foreign Affairs (1993) (TV) .... Sir Thomas Fellowes
References
Hugh Millais Wikipedia
(Text) CC BY-SA