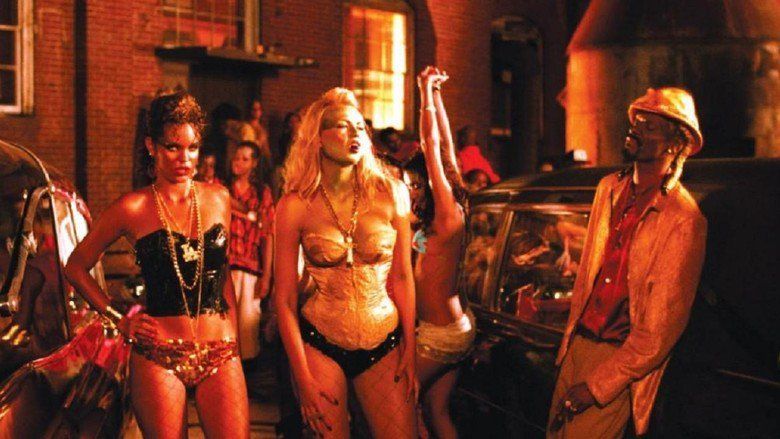 The animated introduction revolves around how Devon (voiced by Snoop Dogg) becomes a Hound of Hell, in which he agreed to sell his soul to a demon named Liore (voiced by Hawthorne James) to bring back his dead sister (whom he has accidentally killed). Liore grants him knowledge, strength, and the power to decide who goes to heaven or hell for an unspecified period of time. The animation is switched out showing Devon as a real person, as he narrates the stories.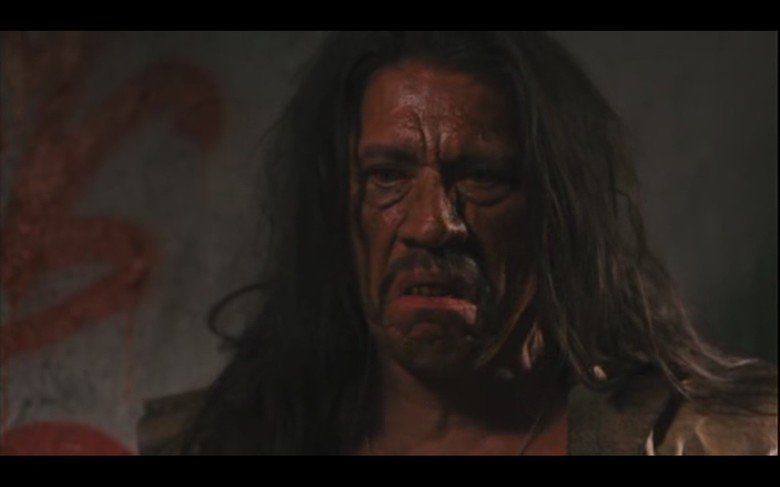 A female tagger named Posie (Daniella Alonso) is given the power of death by a mysterious Derelict (Danny Trejo), another Hound of Hell who captures her while she tries to escape from some gang members (Teyo Johnson, Noel Gugliemi and Jeffrey Licon) that harmed her mother (Andrea Lion). With it, any tag she "crosses out" causes the gruesome demise of the original tagger. She later suffers the ultimate price when she loses sight of her calling as an artist and starts to abuse her power. The Derelict told her that she could have broken the cycle of murder and violence in her city, but instead she made it worse. He takes the power away and sics the zombies of the recently deceased gang members on her. They lodge a spray-paint can in her head and spray the wall with her blood into a beautiful mural. Derelict tells the viewers "Now that's life imitating art."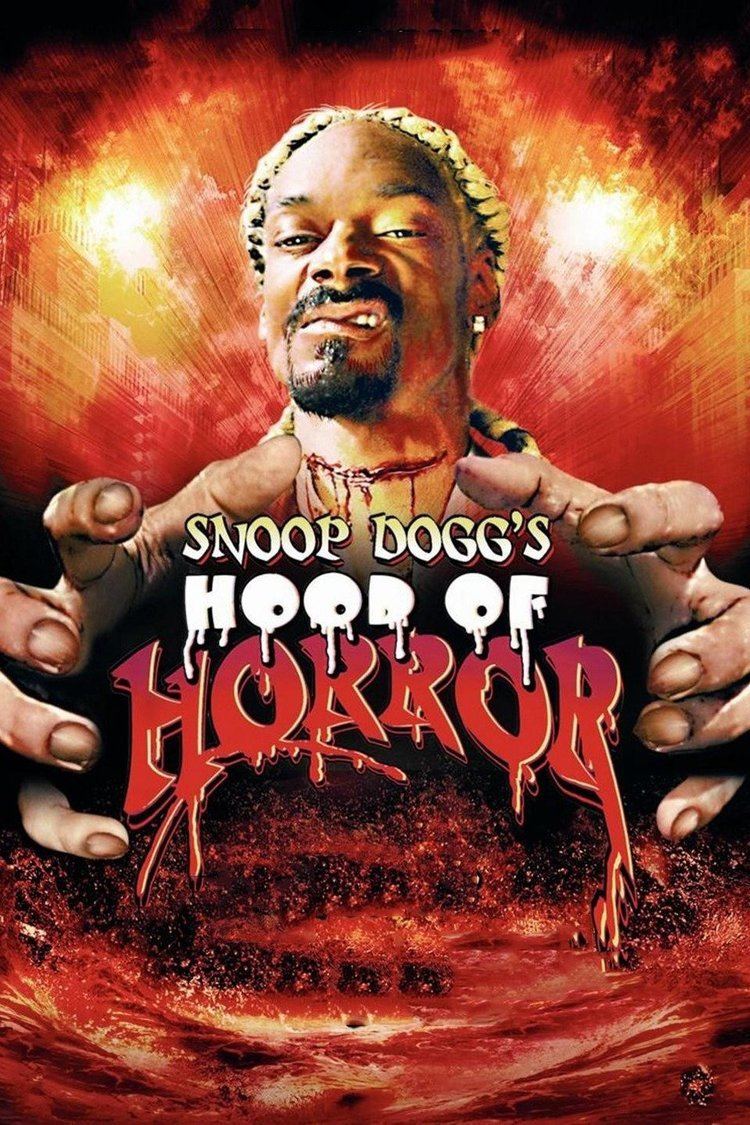 A service held by Pastor Charlie (Billy Dee Williams) is given for Posie and her beautiful flower mural, while Devon and Derelict watch on in human disguises.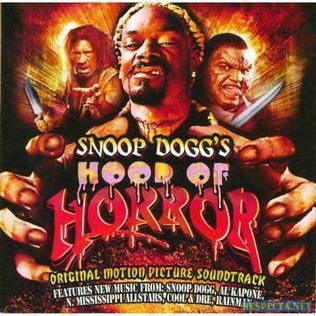 A racist white couple, Tex Woods Jr. (Anson Mount) and Tiffany (Brande Roderick), are given the chance at inheritance when Tex's father Tex Woods Sr. (Chuck Hicks) dies "mysteriously". But in order for them to receive the inheritance, they have to live with some black Vietnam vets (Ernie Hudson, Richard Gant, Tucker Smallwood and L. Kenneth Richardson) that served under Tex's father for a year.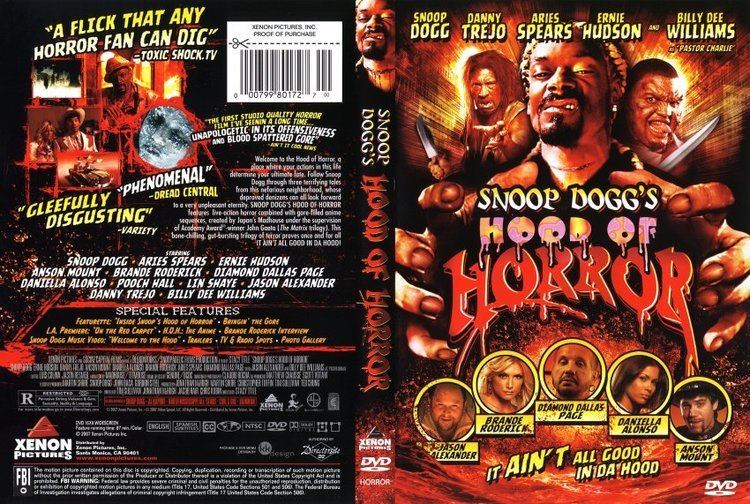 Instead of learning tolerance and respect from the vets, Tex and Tiffany just harass them and force them to work. When they start to cause casualties, they soon become victims to their unhappy house mates. After Tiffany ironically dies by stomach explosion from caviar and Tex Woods Jr.'s demise upon the housemates getting him impaled on a horn, the remaining housemates gain the inheritance of their friend Tex Woods and celebrate.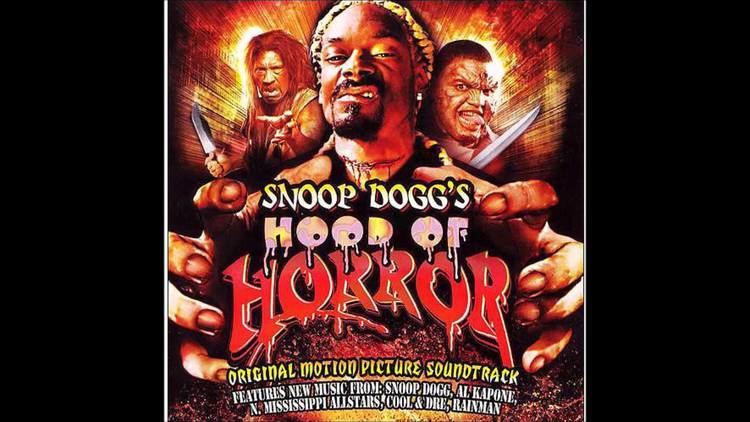 Soon, Devon, who is now revealed to be the new landlord, greets them and congratulates them on their new wealth. However, it's short lived when Tiffany's pet chihuahua Pootie starts barking at Devon, who shoots it in anger. Then he calmly says "No pets allowed."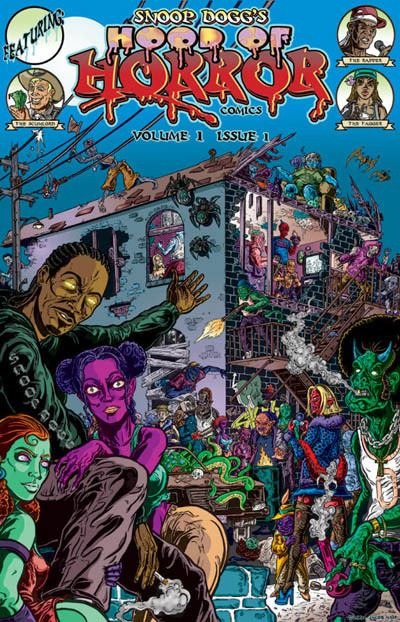 A new rapper named SOD (Pooch Hall) is finally starting to gain recognition and fame.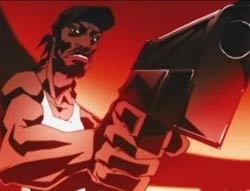 During an awards show after party, he is confronted by Clara (Lin Shaye), a mysterious woman who seemingly stops time implying she too is a Hound of Hell. She shows him videos from his up-and-coming days: from when he first met Quon (Aries Spears) (another up-coming MC) to Quon's last day when he was gunned down in a liquor store by a masked burglar. During that life, Quon was always there acting as a big brother usually defending SOD when his ego got out of line. Quon was offered a solo career by a British Record Mogul (Jason Alexander) after SOD's behavior was out of control, but Quon refused and stayed with SOD.
When SOD denies having anything to do with his death to Clara, Quon enters the room upon Clara's eyes glowing a familiar color. Back from the dead as a zombie, Quon knows it was really SOD and SOD's manager Jersey (Diamond Dallas Page) who were behind his death revealing the elaborate plot of SOD wearing a bulletproof vest as well as Jersey being the gunman as an act of betrayal and act of fame. Quon then brutally kills Jersey and frames SOD, who is then gunned down by the police during a shootout with them where he dies in the elevator.
During all the stories, Devon tells the audience that each character had the potential to do good in life, but instead, chose to do evil for their own needs that resulted in each of their deaths. After each segment, he takes all the deceased characters to a mysterious elevator. First pulling Posie out of her mural, then dragging Tex Woods Jr. by the horn which is embedded in his neck with his partner Half Pint dragging Tiffany afterwards. After claiming SOD who wakes up in the elevator, Devon takes SOD, Posie, Tex Wood Jr., and Tiffany and sends all of them to a one-way ticket straight to hell, where all of them are further tormented. Devon tells the viewers that what they saw is what he does. When Half-Pint tries to quit, Devon reminds him that he can't because they must do this for all eternity.
Intro and wraparounds:
Snoop Dogg as Devon
Gabriel Pimentel as Half Pint
Hawthorne James as Liore (voice)
Tayshaun Prince as Footloose
Stephanie Leon as Young Demon Girl
Robyn Shore as Gucci Demon
Mateo Baker as Stroking Demon
Crossed Out:
Daniella Alonso as Posie Santana
Danny Trejo as Derelict
Teyo Johnson as Streako
Noel Gugliemi as Francis "Fatcap"
Jeffrey Licon as Nib
Andrea Leon as Mrs. Santana
Justin Fargas as Mr. Santana
Cleo King as Miss Williams
Billy Dee Williams as Pastor Charlie
The Scumlord:
Anson Mount as Tex Jr.
Brande Roderick as Tiffany
Chuck Hicks as Tex Sr.
Ernie Hudson as Roscoe
Richard Gant as Jackson
Tucker Smallwood as Stevens
L. Kenneth Richardson as Vance
Sydney Tamiia Poitier as Wanda
Cricket the Chihuahua as Pootie
Rhapsody Askew:
Pooch Hall as SOD
Aries Spears as Quon
Diamond Dallas Page as Jersey
Lin Shaye as Clara
Method Man as Himself
Lamar Odom as Himself
Deance Wyatt as Kid
Jason Alexander as British Record Mogul
Jonathan McHugh as Record Executive
Martin Shore as Record Executive
Gabriel Alexander as Executive Assistant
Jillian Difusco as Hot Girl
Shana Montanez as Groupie
Dawn Gonzalez as Groupie
Snoop Dogg - "Welcome to the Hood"
Flii Stylz - "Beaztly"
Al Kapone - "My Dead Homie"
Rainman - "Out here"
Snoop Dogg feat. Young Walt, Terrace Martin and Tiffany Fox - "Shake that shit"
The North Mississippi Allstars - "Goin back to dixie"
Percy Sledge - "24-7-365"
Rednex - "Cotton Eye Joe"
C-Ride feat. Dre - "Get ghost"
Young Hugg and CJ - "Da hood"
Ill Bill feat. Skam2 - "Thousand to Ms"
Flii Stylz feat. Dap Daniel - "Clownin' out"
Lordikim - "Stay up"
Cool and Dre feat. Aries Spears and Pooch Hall - "Sod and Quon's theme" (dramacydal)
Al Kapone - "Derelicts lair"
(Not on CD) Tangled Thoughts - "I'm A Rebel"