Covid-19
8.4

/

10

3

Votes

Alchetron

7.2

Rate This




DolphyNova Villa




7 December 1992




Sitcom


Dolphy, Nova Villa




Homer Flores




10 August 2003




ABS-CBN






ABS-CBN Entertainment Dept.




Divino ReyesIsko SalvadorWoodrow Serafin




Johnny ManahanVictor de GuzmanApollo Arellano


Home Along Da Riles sung by Dolphy, Vandolph, Claudine Barretto, Gio Alvarez and Smokey Manaloto
Johnny Manahan, Apollo Arellano


John en Marsha, Oki Doki Doc, Ang TV, Abangan Ang Susunod, Palibhasa Lalake
Home Along Da Riles (lit. Home Along the Railway) is a Philippine Situational comedy series that aired on the Philippine network ABS-CBN from 1992 to 2003. The title started out as a play on the feature film Home Alone and with the main character's first name taken as a direct copy from the film's protagonist.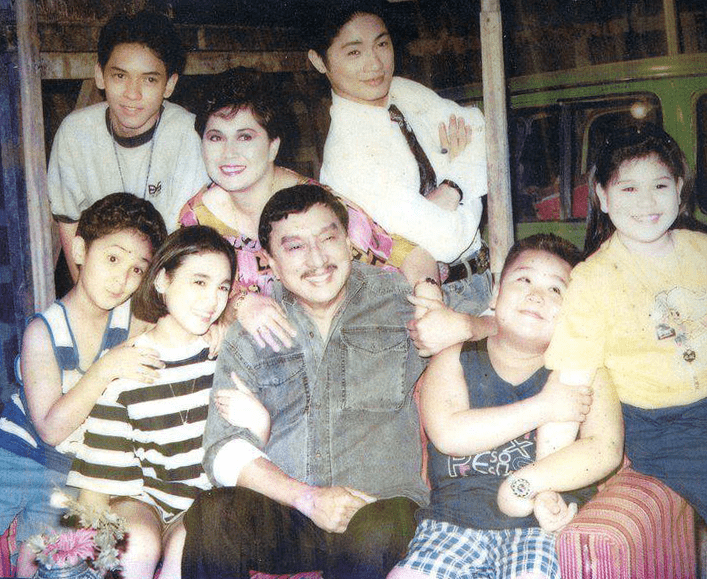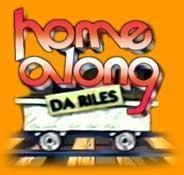 The show depicts the lives of a poor Filipino family, the Kosmes, living alongside the railroad tracks. The main character, Kevin Kosme, strives to raise his four children on his meager earnings. Despite their situation, the family remains tight-knit and keeps a very positive outlook on life. As a running gag in the show, their house shakes violently when a train passes by.
Dolphy as Mang Kevin Kósme - A messenger/janitor in a placement agency who hopes to be sent overseas someday as a cook. He is a hard working, helpful, friendly, kind, widower with five children.
Nova Villa as Corazón "Aling Ason" Madamba - Mang Kevin's love interest who is working in the real estate industry. Over the course of the series, it is revealed that Kevin and Ason were once lovers who hoped to get married someday, but Kevin eloped with her twin sister Asuncion (also known as Sion) and married her instead. Despite their past, Aling Ason spares no opportunity to proclaim her love for Kevin and also looks after his children.
Babalu (1994–1998) as Richy - One of Aling Asón's two half-brothers, Richy is greedy and determined to claim the land where Aling Asón and Mang Kevin live, insisting on his rights to the property. He makes a living as a pedicab driver claiming that it belongs to him.
Carding Castro (1998-2003) as Elvis - The second of Aling Asón's two half-brothers, Elvis is just as greedy as Richy and owns Richy's pedicab. He replaced the character Richy after Babalu's death in 1998.
Victoria Haynes (1998-2000) as Terya - Richy's energetic daughter that comedically and cluelessly foils Richy (and later on Elvis's) get rich quick schemes. Introduced to the sitcom in the fourth season, she surprises the cast by claiming to be Richy's unknown daughter that even he did not know about. She grew up in the province with her wealthy mother played by Kris Aquino in flash backs.
Smokey Manaloto as Bill Kósme - The eldest of Mang Kevin's four biological children, Bill is a working student in college, taking up commerce. He is depicted in the series as a handsome man with a long string of failed courtships.
Gio Alvarez as Bob Kósme - The second in the Kosme brood, Bob is a mass communication freshman in college, who also plans to work in a band to augment the family's income. However, he and his friends always get into trouble.
Claudine Barretto as Bing Kósme - Mang Kevin's only daughter, Bing is a pretty and smart high school senior who attracts many suitors. She moved out of the house upon entering college and went to the US with the help of paternal aunt Matilda Kósme (Celia Rodriguez). The latter was a plot hook inserted as Barretto left the show from 1997 to 1999 due to other showbiz commitments.
Vandolph Quizon as Baldomero "Baldo" Kósme - Mang Kevin's youngest son, Baldo loves to play and eat, and is spoiled by Aling Asón - despite getting low grades in school.
Boy 2 Quizon as Estóng Kósme - Mang Kevin's only adopted child, Estong is the son of Aling Asón's laundrywoman who died and passed down to Mang Kevin the responsibility of taking care of him.
Paula Peralejo as Bessie Kósme - One of Mang Kevin's two nieces, Bessie was introduced to the show during Bing's temporary absence as a young teenager studying in Manila.
Nikki Valdez as Becky Kósme - The second of Mang Kevin's two nieces.
Maybelyn dela Cruz as Maybe Madamba - Aling Ason's adopted daughter who is also Baldo and Estong's playmate.
Aurora Halili as Lorie Kósme - Bob Kosme's wife.
Ces Quesada as Bridge - Bob's mother-in-law.
Rica Peralejo as Trisha - Bil Kosme's long-time girlfriend.
Cita Astals as Hilary Lagdaméo - Mang Kevin's boss at the Lagdameo Placement Agency, Hilary is very understanding of him.
Bernardo Bernardo as Steve Cárpio (Antagonist) - An assistant at the Lagdameo Placement Agency, Steve is also Hilary's cousin and enjoys putting Mang Kevin down.
Dang Cruz as Roxanne - Aling Asón's househelp, Roxanne, she provides comic relief on the show.
Sherilyn Reyes, Joymee Lim and Erica Fife as Mang Kevin Kosme's officemates.
Tommy Angeles as Mang Tomas - Owner of a sari-sari store right outside the Kósme residence, and one of Mang Kevin's closest friends.
Maureen Guese as Maureen - Richy's Daughter.
John Amos Tan as Moymoy
Vhong Navarro as Hurculies
Dinky Doo Jr.
Angela Velez
Bentot Jr.
Alvin Espino as Boy Pepe
Niño Virinia as Boy Tulis
Clay Marco Jr. as Boy Salida
Quinne Incoy as Boy Masid
Scotts Marlo Quirante as Don Quirante
Ramon Abon Jr. as Botlog Yosi - Sunog Baga
Angeli Gonzales as ABK - Bob and Lorie's Daughter
Dennis Padilla as Paktol - Mang Kevin's Nemesis at Work.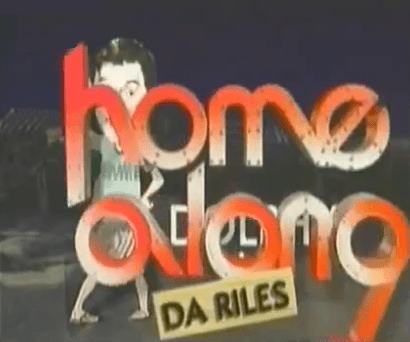 Star Cinema made two movies in junction to the series: Home Along Da Riles (1993) and Home Along Da Riles Part 2 (1997)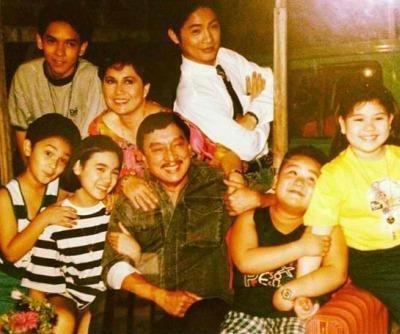 The first movie (1993) goes deeper into Kevin's history revealing he was an all-star chef at a hotel but was fired after an explosion in the hotel's kitchen, which ended up working as a messenger in a placement agency thereafter. The family was also implicated from trying to expose corrupt practices of a corrupt politician to the Presidential Anti-Crime Task Force, which nearly cost their lives.
The second movie (1997) follows Kevin and his family after he "inherits" a family estate from his late uncle. While at the family estate, the family solves the real problem of why a business tycoon was trying to seize its inheritance, which the tycoon also owns and operates the polluted factory near the estates' land.
In 2014, the first film was digitally restored into HD and to be release via Kapamilya Blockbusters.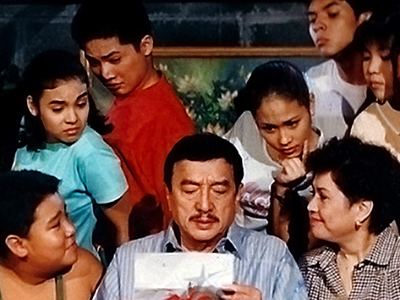 Dolphy as Mang Kevin Kósme
Nova Villa as Corazon Aling Asón Madamba
Smokey Manaloto as Bill Kósme
Claudine Barretto as Bing Kósme
Vandolph Quizon as Baldomero Baldo Kósme
Dennis Padilla as Paktol - Mang Kevin s Nemesis at Work
Long Mejia as Don Long
Aubrey Miles as J.Lo
Camille Prats as Sam
Alyssa Gibbs as Sofi
Rochelle Pangilinan as Olivia
John Wayne Sace as Teddy Ver
Redford White as Gabriel
Palito as Michael
Dagul as Bobby
Home Along Da Riles Wikipedia
(Text) CC BY-SA