Preceded by

Jose Miguel Arroyo




Spouse

James Yap (m. 2005–2012)




Role

Actress




Name

Kris Aquino




Nationality

Filipino








Full Name

Kristina Bernadette Cojuangco Aquino




Born

February 14, 1971 (age 44)Quezon City, Philippines (

1971-02-14

)


Relations

Ma. Elena Aquino-CruzAurora Corazon Aquino-AbelladaBenigno Simeon Aquino, IIIVictoria Eliza Aquino-Dee


Residence

Boston, MassachusettsMakati, PhilippinesQuezon City, Philippines




Alma mater

Saint Pedro Poveda CollegeColegio San Agustin-MakatiAteneo de Manila University




Occupation

HostActressProducerBusinesswomanEndorser




Siblings

Benigno Aquino III, Victoria Elisa Aquino-Dee, Aurora Corazon Aquino-Abellada, Maria Elena Aquino-Cruz




Parents

Corazon Aquino, Benigno Aquino, Jr.




Children

James Carlos "Bimby" Aquino Yap, Jr, Joshua Aquino Salvador




Movies and TV shows

Kris TV, Eat Bulaga!, The Buzz, Aquino & Abunda Tonight, Etiquette for Mistresses




Similar People

James Yap, Benigno Aquino III, Boy Abunda, Toni Gonzaga, Vice Ganda
Best kris aquino dubsmash part 2 trending kris aquino dubsmash part 2
Kristina Bernadette "Kris" Cojuangco Aquino (born February 14, 1971) is a Filipino talk show host, actress, producer, entrepreneur, product endorser, and writer. Dubbed the "Queen of All Media," she has hosted talk shows and game shows, and has also starred in movies and selected television series. She is the youngest daughter of former Philippine senator Benigno S. Aquino, Jr., and Corazon Cojuangco-Aquino, who served as the 11th President of the Philippines. Her brother is Benigno S. Aquino, III, who served as the 15th President of the Philippines.
Contents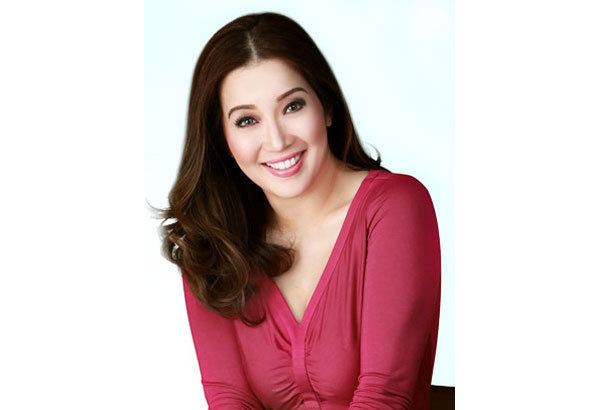 Aquino's first movie was Pido Dida: Sabay Tayo. She is also known for her roles in the 2004 films Feng Shui and So... Happy Together. Her movie Sukob was the highest-grossing Filipino film of 2006.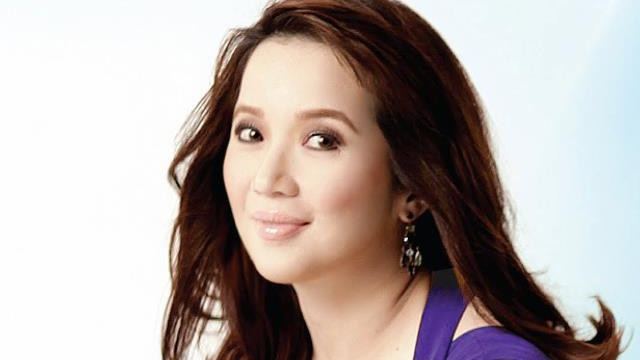 On April 16, 2017, she announced via her Instagram account that she will be having a cameo role in a "big Hollywood studio movie about to start filming."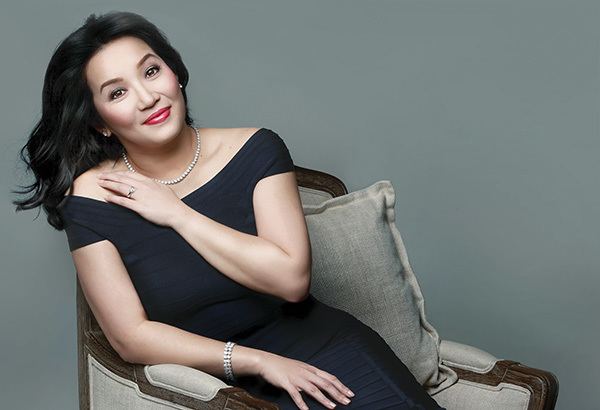 Best kris aquino dubsmash trending kris aquino dubsmash
Early life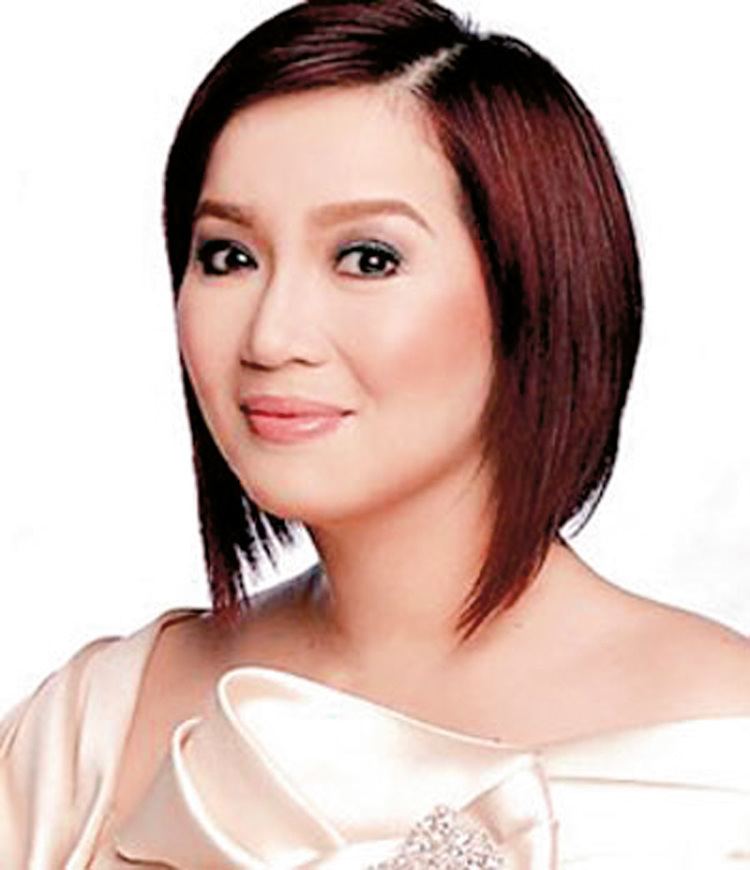 Aquino was born in Quezon City, Philippines, to Corazon C. Aquino and Benigno S. Aquino, Jr. who was, at the time, a senator of the Ferdinand Marcos regime. The youngest of five children, her siblings are: Maria Elena "Ballsy" Aquino-Cruz, Aurora Corazon "Pinky" Aquino-Abellada, former Philippine President Benigno Simeon Cojuangco Aquino III, and Victoria Elisa "Viel" Aquino-Dee. She is the cousin of actress and equestrienne Mikee Cojuangco, and the niece of Philippine Olympic Committee president Jose "Peping" Cojuangco, Jr. She has Chinese, Spanish, and Kapampangan ancestry. When she was a baby, her father was arrested and jailed; her mother raised Aquino and her siblings.
During the 1978 parliamentary elections when her jailed father was a candidate, the seven-year-old Aquino was a stand-in for him at campaign rallies. She was featured on the front page of The New York Times and on the cover of Time Magazine. Aquino spent most of her elementary school days in the United States, where the Aquino family was in exile. When she was 12 years old, her father was assassinated on the tarmac of the Manila International Airport. Kris Aquino returned to the Philippines and attended rallies against the Marcos regime.
After the Philippine Revolution of 1986, which removed President Marcos from power, the teenage Aquino began guesting stints on television dramas and comedies, as well as talk shows. She made her film debut with actor-comedian Rene Requiestas in Pido Dida, which was a blockbuster hit. Aquino had a commercially steady career, and managed to score an acting nomination for The Fatima Buen Story. She starred in a film based on a true-to-life murder, the Vizconde massacre. Its financial success, and numerous starring appearances in crime films of the same vein, earned her the nickname "Massacre Queen" by newspaper critics.
Education
Aquino finished her elementary school education at the Poveda Learning Center (now Saint Pedro Poveda College) in Mandaluyong City. She went to high school at the Colegio San Agustin-Makati, where she was classmates with Pinky Webb and Karen Davila. She graduated from the Ateneo de Manila University in 1992 with a Bachelor of Arts in English Literature.
Television
With her movie career slowing, Aquino shifted her sights to a television career as a talk show host and gossiper with the launching of the talk show Kris. It was produced by Viva Television on Channel 4 (at that time named PTV, it was transferred to GMA Network, which had a partnership with Viva, and after Viva's contract with PTV ended). It was on GMA Network's showbiz oriented talk show Startalk, which she co-hosted with Boy Abunda and Lolit Solis, that her hosting skills attracted attention.
After GMA and Viva dropped her, she went back to ABS-CBN, where she was offered a contract and launched Today with Kris Aquino. From 2002 to 2004, she hosted the talk show Morning Girls with Kris and Korina, alongside known broadcast journalist Korina Sanchez, which was intended to last for only two weeks, but went on for 16 months. In 2007, she officially left The Buzz and Pilipinas, Game KNB? after giving birth to her second son, James Bimby. She was replaced by Edu Manzano on Pilipinas, Game KNB?. According to Aquino, she had to give up her hosting stint on the shows to devote more time to her live-in partners. She may not have wanted to return to The Buzz because she no longer wanted to work with former co-host Cristy Fermin.
In the October 2008 issue of YES! Magazine, Aquino was named the leading celebrity endorser, ranking number one among the 20 favorite celebrity endorsers.
Aquino hosted the Philippine franchise of Deal or No Deal, which is part of ABS-CBN's primetime lineup. It ended its first season on February 23, 2007. The second season of the game show started on June 11, 2007. On May 5, 2008, she appeared on the US version as part of a Deal or No Deal "around the world" event which was hosted by Howie Mandel where an American contestant was taken to an international location, and played the game in that country, with the local models and host assisting Mandel. She hosts Boy & Kris, a morning talk show that replaced Homeboy, together with Boy Abunda, and Be Bench, a model search show together with Piolo Pascual. Nestor Torre, a critic of the entertainment industry in the Philippines, posted that Aquino took a lot of risks when she chose to give up her two former shows. He pointed out that giving up The Buzz and Pilipinas, Game KNB? deprived her of the major exposure that those two popular shows afforded her. He also noted that it is much more difficult to launch new shows successfully than to resume hosting programs that are already popular.
She hosted another TV franchise, Wheel of Fortune, which replaced Kapamilya, Deal or No Deal. She said in an interview that she was a huge fan of the US version and was thrilled to bring the show back to her country. (Wheel of Fortune had already had one 2001-02 run in the Philippines, which was hosted by Rustom Padilla and Victoria Wonderheim.) She hosted Showbiz News Ngayon during its newest season. In October 2008, after former The Buzz co-host Cristy Fermin was suspended by ABS-CBN, the Kapamilya network asked Aquino to once again host the top-rated, showbiz-oriented talk show with Boy Abunda and Ruffa Gutierrez. After much controversy, Aquino hosted The Buzz again beginning on October 26, 2008.
She officially left Showbiz News Ngayon on June 25, 2010, and The Buzz on June 27, 2010, after being an on-and-off main host of the show for 10 years. The reason she gave for leaving the show was that she would be spending time with her family and sought to prevent any issues while her brother Benigno Aquino III was in office as president of the Philippines. Despite taking a leave for her family, she hosted ABS-CBN's new noontime variety show called Pilipinas Win Na Win, but left after two months at the decision of the management. In late 2011, Aquino returned and hosted her new morning talk show titled Kris TV on ABS-CBN. On the first anniversary of the show, the management, and Aquino invited Chiz Escudero as co-host and special guest. She would later take a break from showbiz following a dispute with James Yap, her ex-husband.
On March 8, 2016, Aquino announced that she would be leaving ABS-CBN on March 23, due to health issues and to spend more time with her family.
Film
Aquino got her start in film with the help of Regal Films, one of the oldest film companies in the Philippines, appearing in Pido Dida: Sabay Tayo. Her early film appearances include the Pido Dida series, in which she was paired with comedian Rene Requiestas and earned her first box office queen award. She later shifted to roles in massacre films, including Vizconde Massacre, Myrna Diones Story, Elsa Castillo-Ang Katotohanan, and Humanda Ka Mayor.
She first drew praise for her acting in The Fatima Buen Story. She eventually won a supporting actress award for the movie Mano Po (2002 Regal Films), in which she portrayed a weak-willed and submissive scion of a wealthy Filipino-Chinese clan. She appeared in the 2004 film So... Happy Together. The most commercially successful movies in her career include Feng Shui, a Star Cinema production that featured Chinese influences and omen. Feng Shui, which was made during the wave of "Asian-style horror" flicks that spread throughout the continent after 2002's The Ring, made P137 million. It was the highest grossing Filipino movie of 2004, and the second most successful movie overall that year, next to Spider-Man 2, which earned more than P225 million. In 2006, Sukob, another horror thriller, became the highest grossing Filipino film of all time surpassing Ang Tanging Ina, Anak, and Feng Shui.
Aquino had her share of box office bombs. Her 2003 movie with actor Robin Padilla, You and Me Against the World, was an outright box office flop. Made for P25,000,000 and released immediately after Aquino won acting awards for her performance in 2002's Mano Po, You and Me Against the World made only P4,389,005. The film's producers lost an estimated P23,000,000, even accounting for home videos. Because You and Me Against the World failed to attract an audience, several movie theaters pulled the film and replaced it with another film. Some theaters reportedly did this on the movie's second day of play.
In June 2012, Kimmy Dora Part 2 was finally showing in all theaters nationwide in the Philippines, produced by Star Cinema of ABS-CBN and directed by Bb. Joyce Bernal. Aquino portrayed a particular role in the movie sequence. Some parts of the movie were filmed in Seoul, South Korea.
She is also executive editor of a bimonthly magazine called K! The Kris Aquino Magazine. In December 2009, Aquino showcased her home collection called K Everyday. In partnership with ABS-CBN Licensing, K Everyday features cooking, kitchen-wares, plastic, and stationery collections.
On April 16, 2017, she announced via her Instagram account that she will be starring in a "big Hollywood studio movie about to start filming."
Personal life
Aquino had a live-in relationship with married actor Phillip Salvador with whom she has a son named Joshua. In 2003, she dated comedian Joey Marquez.
Aquino was married to Philippine Basketball Association professional player, James Yap in a civil marriage ceremony on July 10, 2005. The following year, she announced on The Buzz that she was pregnant. In April 2007, Aquino gave birth to her first son by Yap, James Carlos "Bimby" Aquino Yap, Jr., in Makati City. In 2006, a former medical clinic receptionist stated that James Yap had an extra-marital affair with her. On June 27, 2010, Aquino announced that she had separated from Yap citing personal reasons, and stated she was seeking a divorce from him. On March 21, 2013, Aquino appeared in a 30-minute interview with TV Patrol to announce her resignation from all of her ABS-CBN shows in order to spend time with her youngest son. Aquino later stated that Yap threatened her, and she filed a temporary protection order on March 20, 2013.
Business ventures
Aside from her TV and movie career, Aquino owns and manages several businesses. She co-owns Lena Restaurant and Sencillo, a Mexican restaurant, as well as Roberto Antonio, an upscale flower shop with business partner Boy Abunda. She also founded a boutique and agency in partnership with Abunda and other personalities including Nonon del Carmen and Agnes Maranan. The boutique and agency was named MAD (an acronym for their surnames). She also co-owns Sierra Madre Water.
Production Company
In 2013, Aquino established a film and television production company, and film distributor called Kris Aquino Productions (or K Productions).
It is managed by Star Cinema, the country's largest motion picture company, which has produced most of the highest grossing Filipino films of all time. Its debut film was Instant Mommy starring Eugene Domingo. She produced her son's debut movie, My Little Bossings, in 2013.
Starting in 2010, she had already begun co-producing Star Cinema films in which she starred, including Dalaw (2010), Segunda Mano (2011), and Sisterakas (2012). Feng Shui 2 was the last movie produced by K Productions in 2014.
In 2015, Aquino started producing vlogs on her own website, specifically cooking and travel vlogs.
References
Kris Aquino Wikipedia
(Text) CC BY-SA