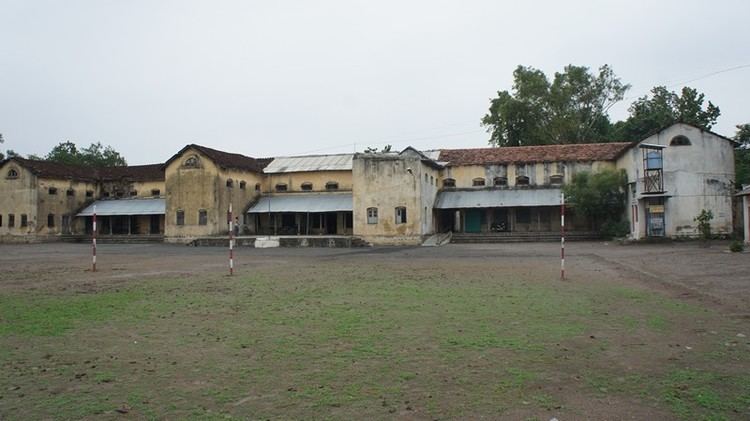 Hinganghat is located at 20.57°N 78.83°E / 20.57; 78.83. The city has an average elevation of 215 m (705 ft) above sea level, which is low in comparison to the surrounding region. As a result, the River Vena flows throughout the year. Apart from the river, the average depth of ground water is around 120 ft (37 m). The Hinganghat APMC market ranks second in the Vidarbha region.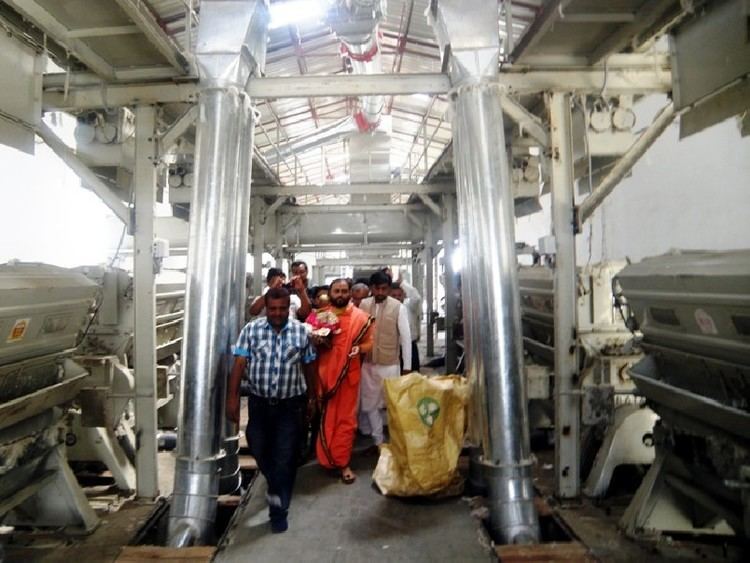 The city is a hub of India's cotton industry.There is also a soybean oil industry and numerous small to medium scale dal mills and oil mills in the vicinity of Hinganghat.Hinganghat is the largest industrial hub in Wardha District.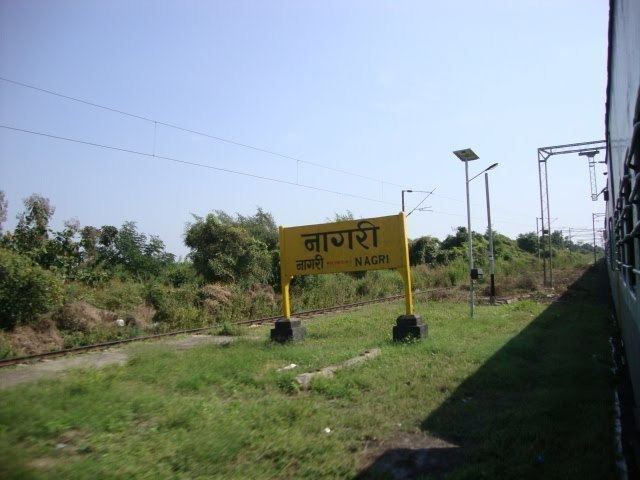 In 2011, Hinganghat's population is approximately 100,400 according to that year's census. Males constituted 52% of the population. Hinganghat's average literacy rate of 94% was higher than the Indian national average of 74%. The male literacy rate was 97% and female literacy rate was 90%. Many people live in Hinganghat but register their residences in other villages. This suggests that Hinganghat has a real population greater than that of Wardha. Hinganghat would be large enough to form its own district apart from Wardha, but it lacks sufficient hospitals and educational institutions. According to the Times of India, Hinganghat has the highest literacy rate of any city in Maharashtra. Literacy data analysed by UNICEF for cities with populations of more than 100,000 puts Hinganghat at the top, with a literacy rate of 94.34%, followed by Wardha (94.05%), Panvel (93.98%) and Gondia (93.70%).
Bansilal Kochar developed the Jain temple in 1955, one of the more beautiful temples of the Vidarbha region. The decorations of the temple are made of glass.
The Temple of the Goddess Amba is an example of the religious architecture of the Vidarbha region. According to a local legend, when Lord Krishna abducted the Rukmini from her wedding ceremony, he used a tunnel from Ambadevi temple to Koundinyapur. Hinganghat is home to the world's largest statue of Lord Pandurang, which is 16 metres (52 ft) tall.
In Hinganghat, Garba is worshipped in Mata Mandir, "a temple of Mata Devi". It is the most important place in Navratri in Hinganghat and the oldest temple in the city and the landspace was donated by Ganpatro Sadashiv Mawle.
Family of Dr. Raosaheb Gade (the only surgeon of his times in Wardha district) offered free medical services to the people during his times during various health outbreaks.
The Hinganghat railway station lies on the main Delhi to Chennai railway line. Express services include the Navjeevan, Nandigram, Dadar, Dakshin, G.T., Raptisagar Expresses, and Chennai Express.
National Highway 7 passes through Hinganghat.
Hinganghat has its favorite game as cricket. It also conducts Hinganghat Premier League, where teams from all over Vidharbha participate.Here many cricket clubs operate such as HCC cricket academy and Pacific cricket academy and many players from Hinganghat have played for Vidharbha. Hinganghatians love swimming.The city has four swimming pools which creates great excitement for citizens here during summer season.Many of the swimmers of Hinganghat have represented district and the state. Hinganghat also has a tennis court, at gimatex industries, and it is the only tennis court in the district. People here are also interested in badminton, skating and basketball. Gimatex industries have swimming pool, tennis court, skating ground, badminton court in their campus for children.
Baba Amte, a social worker and activist known particularly for his work with people suffering from leprosy, was born in Hinganghat on 24 December 1914.
William Lambton, a British soldier, surveyor, and geographer, died in Hinganghat on 19 January 1823 while working on the Great Trigonometric Survey.
Sunil Pal, the winner of Laughter Challenge-1 comedy show.
Vaishali Made, winner of Sa Re Ga Ma Pa, an Indian musical reality TV Show.
Nisha Mohota, an Indian chess player who holds the FIDE titles of International Master (IM) and Woman Grandmaster (WGM). She is the first WGM from the State of West Bengal. She became the then youngest Woman International Master (WIM) in April 1995 at the age of 14 years, 6 months and 13 days on April 26, 1995.
−
The Ram Mandir is another example of good architecture. Every year in dashera, the temple is full of decorations and lighting with "Ravan dahan" celebrations. Ambedakar junior college, one of the premier colleges in wardha district, ranked second according to pupils and divisions a great share in shaping history of town. Another place to visit is AMBEDKAR SQUARE, which is a place for great celebration of 14 April and housed a statue of founder of Indian constitution Dr.B.R.AMBEDAKAR.
In Hinganghat, Garba is worshipped in Mata Mandir, "a temple of Mata Devi". It is the most important place in Navratri in Hinganghat and the oldest temple in the city and the landspace was donated by Ganpatro Sadashiv Mawle.
Agriculture research station, Kutki is situated in Hinganghat on Pandharakwad road, which is national highway no. 7. The distance of this research station from Hinganghat bus stop is 9 km away while from Hinganghat railway station it is 7 km. Kutki is the nearby village of this station which is only half km away from this station. While going to Hinganghat from Wardha there is need not to go to Hinganghat to approach this station, but by turning right before of Hinganghat on Pandhrkawada road the station is just 4 km away. A Wana river is there 1.5 km away from station. By lift irrigation system the water is used for 33.52 Ha area of this station. More irrigation efforts are undergoing. About 19 research trials were conducted in this year Many of it was multivarietal trials while some were inorganic trial. Inorganic trials are conducted from the year 2005-2006. This is the identified station for multivarietal trials. - See more at: http://www.pdkv.ac.in/?page_id=4375#sthash.EnCtvLRu.dpuf Infrastructure
The station has 33.52 Ha Area Computer facility is available. Water storage in form of two ponds is available Lift irrigation is available from river Two sets of Sprinkler and one rain gun is available Tractor, three tyne and five tyne cultivator is available Nine bullocks as farm power are available
Acreage Utilization Total area of the farm 33.52 Ha Area under roads, bunds 3.52 Ha Plantations (Teak) 1.20 Ha Old mango plantations 0.20 Ha Area under farm pond (plot no.-area) Plot No. 8 0.27 Ha Plot No. 3 0.20 Ha Plot No. 1 0.80 Ha Total 1.27 Ha Actual area sown during 27.02 Ha Area reserved for Rabi trials 0.31 Ha
Research Activities & Achievements
Execution of Kharif /Rabi cropping scheme Execution of Kharif /Rabi Res. Trials Conduction of RAWE Programme
Transfer of Technologies
Organization of Krishak Vidnyan Manch programme Participation in Krishi Melawas Organization of field day Extension activities carried out with the help of RAWE students Demonstrations on farmers' field Seed treatment, tricocard, bird purchaser, bordeux mixture Provided the need-based information in the allotted villages - See more at: http://www.pdkv.ac.in/?page_id=4375#sthash.EnCtvLRu.dpuf
Hinganghat is the major agricultural hub in Vidharbha and Hinganghats APMC ranks second in Vidharbha.
It consists of 47.5 acres of land
References