Other names

C. Hernry Selick




Books

Moongirl




Role

Director




Name

Henry Selick




Years active

1977–present









Born

November 30, 1952 (age 63) (

1952-11-30

)

Glen Ridge, New Jersey, U.S.




Occupation

Film director, film producer, character designer, stop motion animator, storyboard artist




Spouse

Alexandra Glay (m. 1995–2010), Heather Selick




Children

George Selick, Harry Selick




Parents

Charles Selick, Melanie Selick




Movies

Coraline, The Nightmare Before C, James and the Giant Peach, Monkeybone, The Shadow King




Similar People

Tim Burton, Danny Elfman, Neil Gaiman, Catherine O'Hara, Chris Sarandon
Dp 30 coraline writer director henry selick
Henry Selick (born November 30, 1952) is an American stop motion director, producer and writer who is best known for directing The Nightmare Before Christmas, James and the Giant Peach and Coraline. He studied at the Program in Experimental Animation at California Institute of the Arts, under the guidance of Jules Engel.
Contents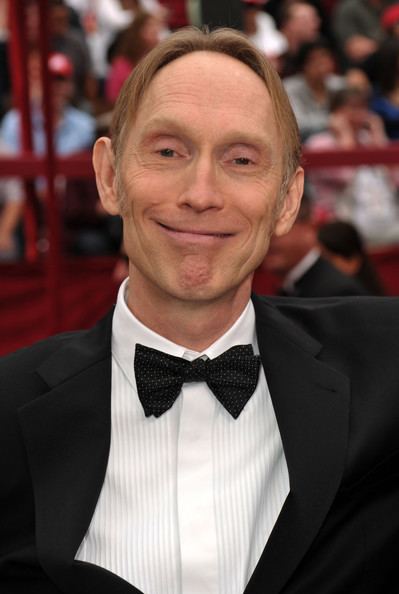 Henry selick interview director of coraline
Early life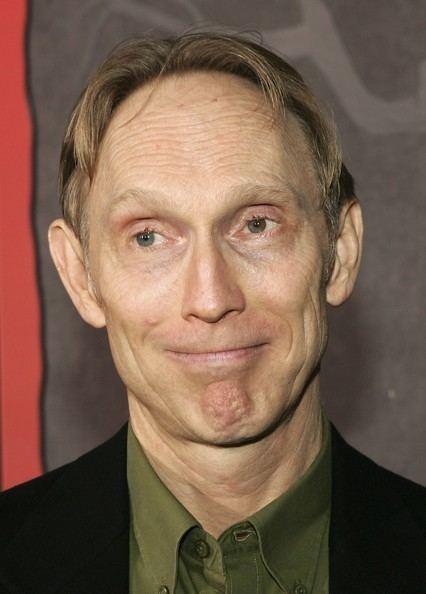 Selick was born in Glen Ridge, New Jersey, the son of Melanie (née Molan) and Charles H. Selick. He was raised in Rumson. Selick did little but draw from ages 3 to 12. Selick's fascination with animation came at a young age, when he first saw both Lotte Reiniger's stop-motion movie The Adventures of Prince Achmed, and the animated creatures of The 7th Voyage of Sinbad by Ray Harryhausen.
After studying science at Rutgers University and art at Syracuse University and Central Saint Martins College of Art and Design in London, Selick eventually enrolled at CalArts to study animation. While a student at CalArts, his two student films, Phases and Tube Tales, were nominated for Student Academy Awards.
Disney
After his academic studies, he went to work for Walt Disney Studios as an "in-betweener" and animator trainee on such films as Pete's Dragon and The Small One. He became a full-fledged animator under Glen Keane on The Fox and the Hound. During his time at Disney, he met and worked around the likes of Tim Burton, Rick Heinrichs, Jorgen Klubien, Brad Bird, John Musker, Dan Haskett, Sue and Bill Kroyer, Ed Gombert, and Andy Gaskill. Years later, he claimed he learned a lot to improve his drawing, animation, and storytelling skills from Disney legend Eric Larson.
Freelance work
With a grant from the National Endowment for the Arts, Selick was able to make the short film Seepage, which won an award. Then he spent several years freelancing in the Bay Area, directing still-famous commercials for the Pillsbury Doughboy and Ritz Crackers, and sequences of John Korty's animated feature Twice Upon a Time. He also storyboarded fantasy sequences for Walter Murch's Return to Oz and Carroll Ballard's Nutcracker: The Motion Picture (with designs by Maurice Sendak). When he created an acclaimed series of MTV station IDs and an award-winning six-minute pilot for an animated series called Slow Bob in the Lower Dimensions, Selick attracted the attention of director Tim Burton, whom he had known at CalArts, and was catapulted into features directing.
The Nightmare Before Christmas (1993)
Selick made his feature-directing debut in 1993 on Burton's production The Nightmare Before Christmas — the first full-length, stop-motion feature from a major American studio. While the film initially under performed at the box office, it received critical acclaim and eventually achieved status as a cult classic. Nightmare was nominated for an Academy Award for Best Visual Effects and won the International Animated Film Society's Annie Award for Best Creative Supervision, beating out The Lion King.
James and the Giant Peach (1996) and Monkeybone (2001)
In 1996, Selick followed with a second feature, James and the Giant Peach, his live-action/stop-motion adaptation of Roald Dahl's classic children's book. The innovative film received widespread critical acclaim (Time Magazine's Richard Schickel said it was even better than the book), and it won the top prize for an animated feature at the Annecy Film Festival in 1997, despite low box-office receipts.
Selick's third feature was Monkeybone, a live action/stop-motion adaptation of an underground comic. The film was a flop both commercially and critically.
Life Aquatic (2004) and Moongirl (2005)
After developing stop-motion animation on Wes Anderson's feature The Life Aquatic with Steve Zissou, Selick joined the Portland, Oregon-based animation studio LAIKA in mid-2004 as supervising director for feature film development. After joining LAIKA, Selick directed his first computer-generated animation film, the award-winning short film Moongirl, the inspiration for Candlewick Press's children's book of the same name.
Coraline (2009)
Selick's first feature with LAIKA was Coraline, which was based on the book by acclaimed author Neil Gaiman and was released in 2009. It was the first stereoscopic stop-motion animated movie. The film received generally positive reviews from critics. Coraline was nominated for an Academy Award, a BAFTA, and a Golden Globe; all for Best Animated Feature.
Working with Pixar and present work
Selick left Laika in 2009. In 2010, Selick joined with Pixar and The Walt Disney Company in a long-term contract to exclusively produce stop-motion films. This not only returns Selick to his original roots, but also reunites Selick with numerous former friends and co-animators. His new studio, called "Cinderbiter Productions", is self-described as "a new stop motion company whose mandate is to make great, scary films for young 'uns with a small, tight-knit crew who watch each other's backs."
Selick and Cinderbiter's first film under this deal, a project called ShadeMaker, was set to be released on October 4, 2013. In August 2012 it was reported that Disney had stopped production on the project, saying that due to "a creative and scheduling standpoint, the pic wasn't where it needed to be to meet its planned release date." Selick now has the option to shop the project to another studio.
On 28 April 2012, it was announced that Disney had optioned the rights for Neil Gaiman's novel The Graveyard Book. Later that same day, it was announced that Selick would direct the film after work was completed on ShadeMaker. It is currently unknown if the adaptation will be live action or stop motion. After the studio and Selick parted ways over scheduling and development, it was announced in January 2013 that Ron Howard will direct the film.
On February 5, 2013, it was announced that the ShadeMaker project, now known as The Shadow King, went back into production. Josh Penn (Beasts of the Southern Wild) will produce for the German company K5 International.
On October 16, 2013, it was announced Selick is working on a live-action adaptation of Adam Gidwitz's children's novel A Tale Dark and Grimm.
On November 3, 2015, it was reported that Selick is developing Wendell and Wild, a new stop-motion feature with Jordan Peele and Keegan-Michael Key based on an original story by Selick.
On August 25, 2016, a rep for Selick said that The Shadow King is "in turnaround again" while Selick is continuing work on A Tale Dark and Grimm and Wendell and Wild.
In June 2017, Selick was reported to direct the pilot and subsequent episodes of a Little Nightmares TV adaptation produced by the Russo Brothers. The release date of this adaptation was not revealed.
Style and creative temperament
Joe Ranft, Selick's friend and sometime collaborator, stated in a 1999 interview in Salon magazine that Selick had a "rock 'n' roll-meets-Da Vinci temperament." In Ranft's words "He'll still go off to his office to play guitar or electric piano to ease off and think," but at the same time Selick operates scientifically. "He gets an outrageous premise—something that comes from a real dream place—then approaches the aesthetics of it like a mechanical engineer: What can we build on this foundation, how do we buttress it? If we have a mechanical shark, how does it kill? Will it shoot things from its snout?" Ranft said Selick has an uncanny gift: "He can articulate things through animation that people couldn't say otherwise."
Director
Phases (CalArts)
Tube Tales (CalArts)
Seepage (1981)
Slow Bob in the Lower Dimensions (1991)
The Nightmare Before Christmas (1993)
James and the Giant Peach (1996)
Monkeybone (2001)
Moongirl (2005) Short
Coraline (2009)
The Shadow King (TBA)
A Tale Dark and Grimm (TBA)
Wendell and Wild (TBA)
Producer
Monkeybone (2001)
Coraline (2009)
Stretch Armstrong (2012) Live action co-producer
Blur (2013)
Others
Pete's Dragon (1977) Inbetweener
The Small One (1978) Animator
The Watcher in the Woods (1980) Designer of the alien
The Fox and the Hound (1981) uncredited animator
Twice Upon a Time (1983) Sequence director
Return to Oz (1985) Storyboard artist
Nutcracker: The Motion Picture (1986) Visual adaptation
MTV ID's: "Gravity", "Butler", "Dollhouse", "Bath", "Haircut", "Xerox" (1987-1990)
The Life Aquatic with Steve Zissou (2004) Visual effects
References
Henry Selick Wikipedia
(Text) CC BY-SA