Full Name

Henri Charriere




Known for

Papillon


Cause of death

throat cancer


Name

Henri Charriere




Other names

Papillon


Role

Writer


Occupation

Memoirist






Born

16 November 1906 (

1906-11-16

) Saint-Etienne-de-Lugdares, Ardeche, France


Nationality

French later Venezuelan


Died

July 29, 1973, Madrid, Spain


Spouse

Georgette Fourel (m. 1931–1970)




Books

Papillon, Banco, Papillon (Easy Readers - French - Level 1)


Movies

Papillon, The butterfly Affair


Parents

Marie-Louise Charriere, Joseph Charriere




Similar People

Louis Dega, Franklin J Schaffner, Steve McQueen, Dustin Hoffman, Rene Belbenoit
Henri Charrière ([ɑ̃ʁi ʃaʁjɛʁ]; 16 November 1906 – 29 July 1973) was a French writer, convicted as a murderer by the French courts. In jail he wrote the famous novel Papillon, a memoir of his incarceration in and escape from a penal colony in French Guiana. While Charrière claimed that Papillon was largely true, modern researchers believe that much of the book's material came from other inmates, rather than Charrière himself. Charrière denied committing the murder, although he freely admitted to having committed various other petty crimes prior to his incarceration.
Contents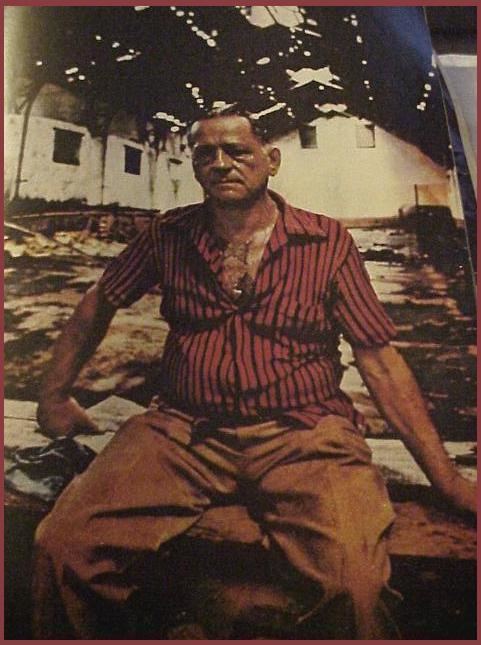 Early life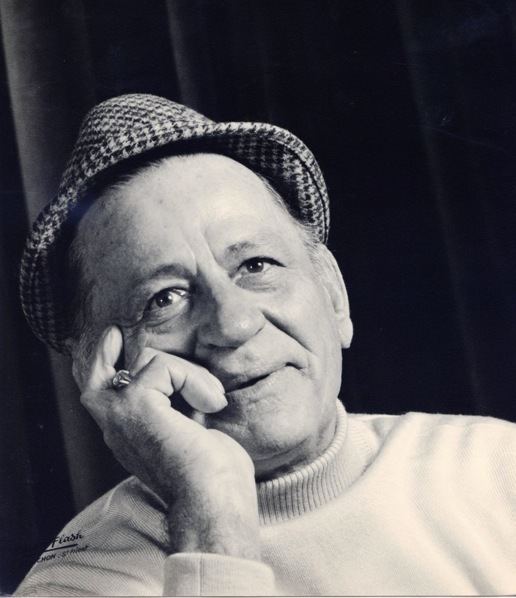 Charrière was born at Saint-Étienne-de-Lugdarès, Ardèche, France. He had two older sisters. His mother died when he was 10. At 17 in 1923, he enlisted in the French Navy and served for two years. After that, he became a member of the Paris underworld. He later married and had a daughter.
Imprisonment
According to his book, Papillon, Charrière was convicted on 26 October 1931 of the murder of a pimp named Roland Le Petit, a charge that he strenuously denied. He was sentenced to life in prison and ten years of hard labour. After a brief imprisonment at the transit prison of Beaulieu in Caen, France, he was transported in 1933 to the prison of St-Laurent-du-Maroni on the Maroni River, in the penal settlement of mainland French Guiana.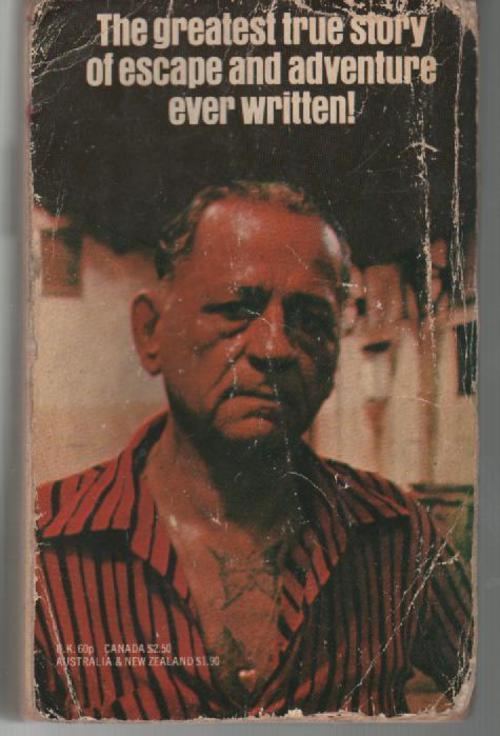 According to the book, he made his first escape on 28 November 1933, 37 days later, joined by fellow prisoners André Maturette and Joanes Clousiot, who would accompany him throughout much of his time on the run. The trio were shipwrecked near the village of Riohacha, northern Caribbean Region of Colombia, and were imprisoned. Charrière subsequently escaped during a rainy night and fled to the La Guajira Peninsula, where he was adopted by an Indian tribe. He spent several months living with the natives, but felt that he had to move on, which was a decision he would ultimately regret. Upon returning to civilization, he was quickly recaptured and sent back to French Guiana to be put into solitary confinement for the next two years.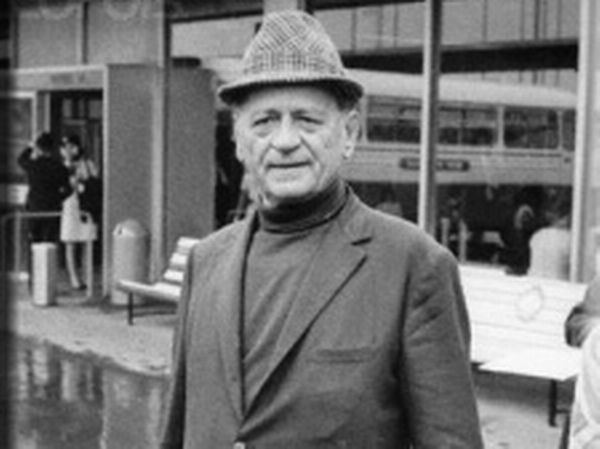 While in French Guiana he spent 11 years in prison. During this period he attempted to escape several more times, resulting in increasingly brutal responses from his captors. He stated that he was then confined to Devil's Island, a labour camp (Devil's Island was not a labor camp so much as an internment camp) that, at the time, was notorious for being inescapable. (French authorities later released penal colony records that contradicted this; amongst other details, Charrière had never been imprisoned on Devil's Island.) However, he finally achieved his permanent liberation in 1941, by using a bag of coconuts as a makeshift raft and riding the tide out from the island. He sailed for miles and eventually arrived in Venezuela, where he was imprisoned for one year then released as a Venezuelan citizen.
Later life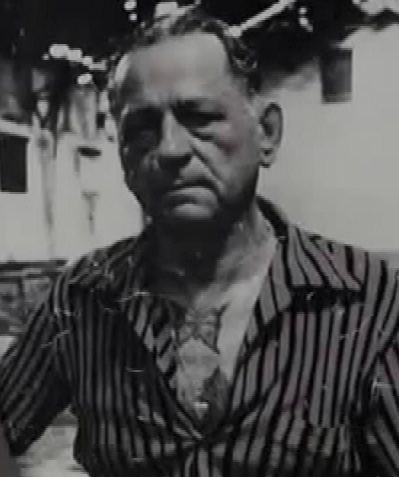 After Charrière's final release in 1945, he settled in Venezuela where he married a Venezuelan woman identified only as Rita. He opened restaurants in Caracas and Maracaibo. He was subsequently treated as a minor celebrity, even being invited frequently to appear on local television programs. He finally returned to France, visiting Paris in conjunction with the publication of his memoir Papillon (1969). The book sold over 1.5 million copies in France, prompting a French minister to attribute "the moral decline of France" to miniskirts and Papillon.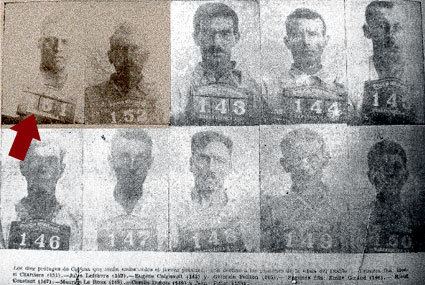 Papillon was first published in the United Kingdom in 1970, in a translation by the novelist Patrick O'Brian. Charrière played the part of a jewel thief in a 1970 film called The Butterfly Affair. He also wrote a sequel to Papillon entitled Banco, in which he describes his life after being released from prison.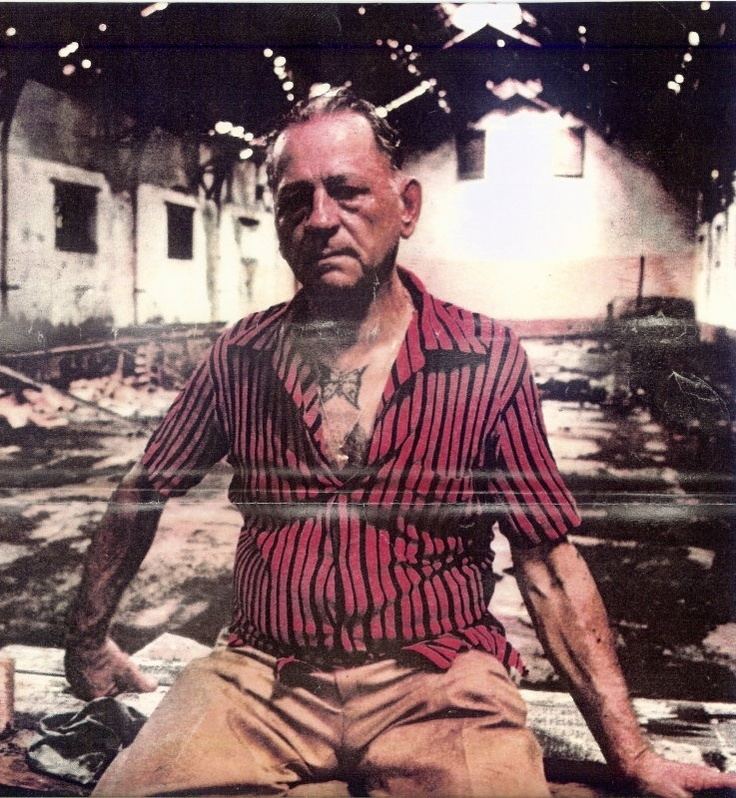 In 1973, his book Papillon was made into a film directed by Franklin J. Schaffner, in which the actor Steve McQueen takes the title role (Charrière). Dalton Trumbo was the screenwriter, and Charrière himself acted as a consultant on location. An interview with Henri Charrière is included in the documentary, Magnificent Rebel, which describes the making of the film.
There are scenes in the film that were not mentioned in the book, an example of which is when Papillon and his friend Louis Dega (played by Dustin Hoffman) were forced by the guards to catch a crocodile.
On 29 July 1973, Charrière died of throat cancer in Madrid, Spain.
Papillon
Charrière's 1970 best-selling book Papillon, which he said was "75 percent true," details his alleged numerous escapes, attempted escapes, adventures and recaptures, from his imprisonment in 1932 to his final escape to Venezuela. The book's title is Charrière's nickname, derived from a butterfly tattoo on his chest (papillon being French for butterfly). Modern researchers, however, believe that Charrière got much of his story material from other inmates, and, thus, see the work as more fictional than autobiographical.
In his book Les quatre vérités de Papillon, Georges Ménager, a former Paris-Match reporter claims that Charrière was in fact a police informer and a pimp before his incarceration, and lived off the proceeds of his girlfriend's prostitution and that he later tried to blame her for the murder of Roland Legrande. Charrière claims to have been incarcerated in Saint Laurent and may have escaped from there, but according to French officials, he never served any time on Devil's Island.
The book and movie both present Devil's Island as having rocky cliffs, when in fact, though the entire island is rocky, it gently slopes into the surrounding sea. A French justice ministry report said Charrière's book included episodes that were imagined or involved others and "should be divided by at least 10 to get near the truth". In 2005, a 104-year-old man in Paris, Charles Brunier, claimed to be the real Papillon.
Critics tend to agree that Charrière's depictions included events that happened to others and that Brunier was at the prison at the same time. Critics claim that the heroic rescue of a guard's young daughter from sharks, which Charrière describes graphically in his book, was in fact carried out by another convict named Alfred Steffen who lost both legs and subsequently died. When some critics questioned the veracity of his story and said he erred on some of the dates, Charrière replied: "I didn't have a typewriter with me." French journalist Gerard de Villiers, author of Papillon Épinglé (Butterfly Pinned) maintains that "Only about 10 percent of Charrière's book represents the truth."
Remake
In 2016, it was announced that there would be a remake of the film, directed by Michael Noer. The Charrière-character is being portrayed by actor Charlie Hunnam.
Filmography
2017/I Papillon (based upon the books "Papillon" and "Banco" by)
1973 Papillon (book "Papillon")
1971 The 21 Carat Snatch (original story) / (screenplay)
1971 The 21 Carat Snatch
Marcou
1973 The Magnificent Rebel (Documentary short)
2001 Devil's Island: Hell on Earth (TV Movie documentary)
1973 The Magnificent Rebel (Documentary short)
Self
1971 Samedi soir (1971-1972 TV Series)
Self
- Episode dated 2 December 1972 (1972)
- Episode dated 13 March 1971 (1971)
1971 Pour le cinéma (TV Series)
Self
- Episode dated 3 January 1971 (1971)
1970 The Mike Douglas Show (TV Series)
Self - Author
- Episode #10.45 (1970)
2020 Abandoned Engineering (TV Series documentary)
Self
- Escape from Devil's Island (2020)
2016 History's Greatest Hoaxes (TV Series documentary)
Self
- Papillon: Fact or Fiction (2016) ... Self
2000 Devil's Island (TV Movie documentary)
Self
References
Henri Charrière Wikipedia
(Text) CC BY-SA