Animalia




Insecta




Syrphidae




Helophilus trivittatus




Arthropoda




Diptera




Helophilus




Species






Helophilus, Helophilus pendulus, Eristalis arbustorum, Myathropa florea, Helophilus hybridus
Helophilus trivittatus is a Palearctic hoverfly.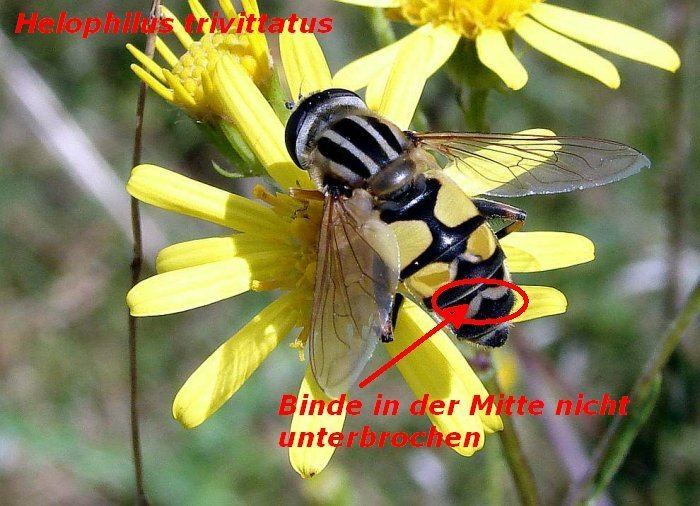 External images For terms see Morphology of Diptera
Wing length 10·25- 12 ·25 mm. Longitudinal face stripe yellow.Tergites 2 and 3 with pale lemon yellow spots, tergite 4 with white to grey spots.Females tergite 3 yellow spots touch front margin.The larva is illustrated by Hartley (1961)
See references for determination.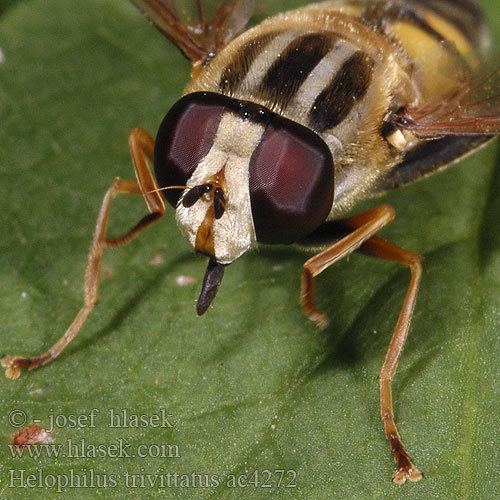 Palearctic Fennoscandia South to the Mediterranean basin.Ireland East through Europe, Russian Far East and Sibera to the Pacific.Iran and Afghanistan.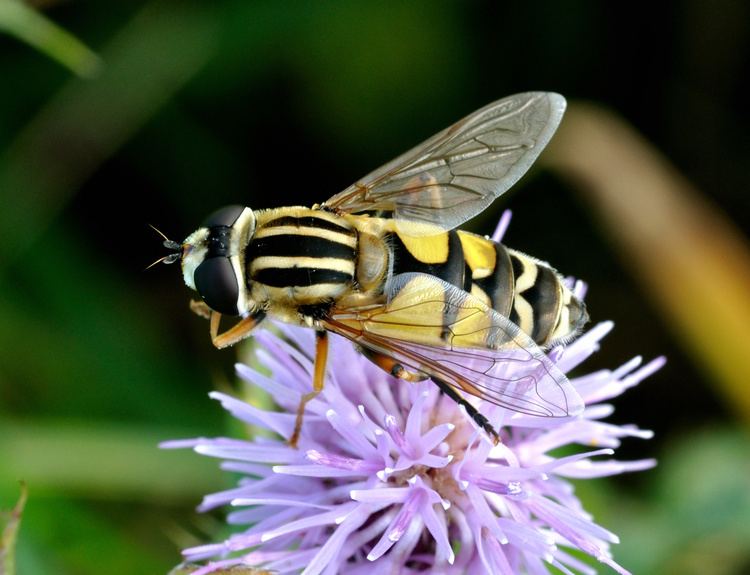 Habitat:Wetland, river margins, seasonally flooded grassland and salt-marsh.Anthropophilic in southern Europe, where it frequents irrigation ditches in farmland. Flowers visited include umbellifers, yellow composites, Armeria, Aster, Cakile, Centaurea, Chrysanthemum, Cirsium, Crataegus, Epilobium angustifolium, Eryngium, Eupatorium, Euphorbia, Ligustrum, Lychnis, Lythrum, Mentha, Menyanthes, Origanum, Plumbago, Polygonum persicaria, Potentilla, Ranunculus, Rubus fruticosus, Salix, Sorbus. The flight period is May to October. The larva is a detritivore associated with decaying rhizomes of Typha latifolia and with beds of Glyceria maxima.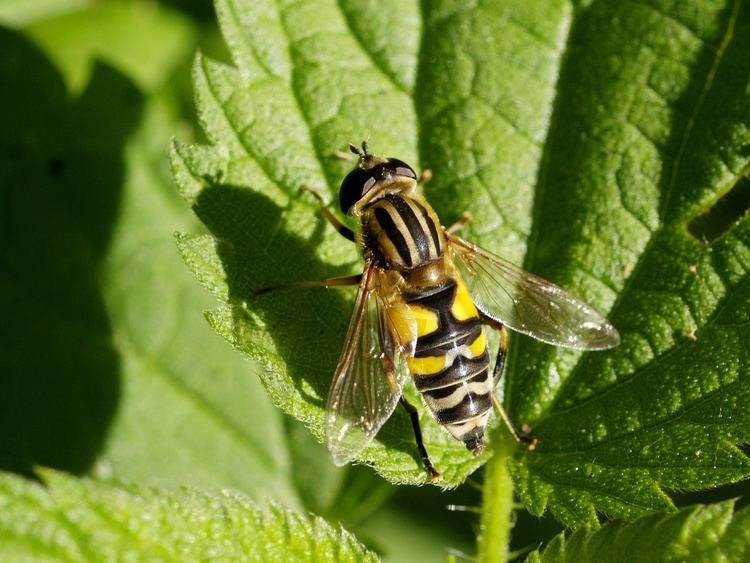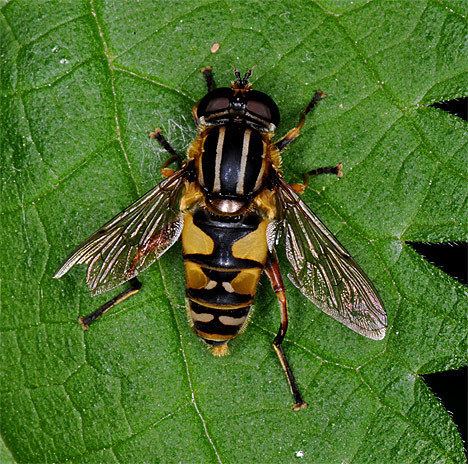 Helophilus trivittatus Wikipedia