Name

Helena Moreno










Education

Southern Methodist University
Helena moreno uma talentosa actriz
Helena Nancy Moreno (born September 30, 1977) is a Democratic member of the Louisiana House of Representatives, where she represents District 93. She was first elected in May 2010 during a special election and was unopposed in her re-election in the fall of 2011.
Contents
Rep. Moreno currently serves on the Commerce Committee and the Health and Welfare Committee. During her years in the legislature, she also served on the Administration of Criminal Justice, Appropriations and Judiciary committees. Moreno has held numerous appointed positions in a number of State Boards and Commissions, including the Louisiana Sentencing Commission, Women's Policy and Research Commission, Domestic Violence Prevention Commission, Latino Commission, Task Force to Prevent Sexual Assault on College Campuses, Task Force on the Prevention of Sexual Abuse on Children, Juvenile Interstate Compact and Drug Policy Board. She is a member of the Democratic Caucus, Louisiana Legislative Women's Caucus and Orleans Delegation. The district she represents in the state legislature includes New Orleans neighborhoods such as Treme, Garden District, Central City, St. Roch, French Quarter, Mid City and Central Business District.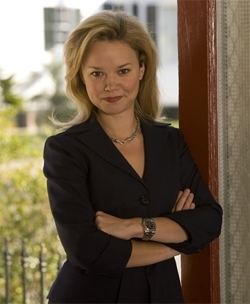 Hora Quente com Helena Moreno
Background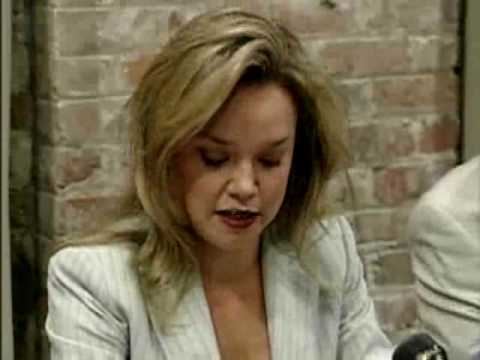 Helena Moreno was born in the seaside city of Veracruz, Veracruz State, Mexico, the daughter of Felix and Nancy Pearson Moreno. With her parents she moved to Houston, Texas, where she was a 1995 graduate of Episcopal High School. Moreno is a 1999 graduate in mass communication from Southern Methodist University (SMU) in Dallas, Texas, where she wrote for the Daily Campus; she also studied at American University in the District of Columbia while working in the White House for First Lady Hillary Clinton. A native speaker of both English and Spanish, Moreno studied for six months in Madrid, Spain. A job at WDSU-TV brought her to New Orleans, which she has made her permanent home.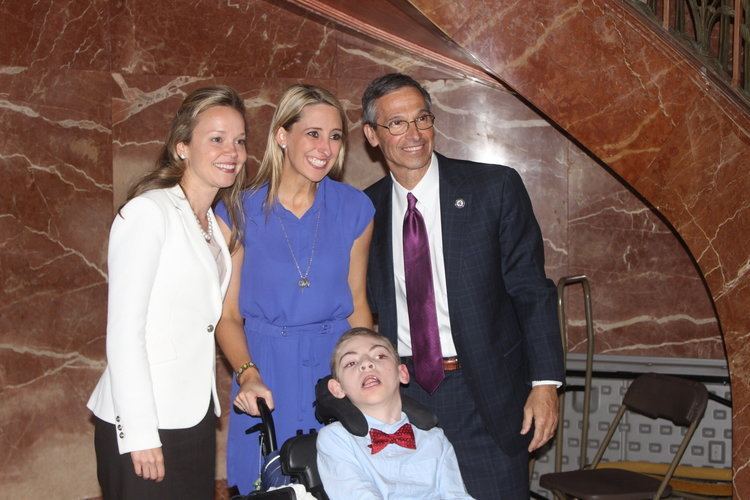 Moreno is a realtor with Talbot Realty Group in New Orleans and resides downtown with her husband Chris Meeks.
Career in journalism
Prior to graduation from SMU, Moreno completed internships with KTRK-TV and KHOU-TV in Houston. After graduation, she went to WTOC-TV in Savannah, Georgia, whence she was recruited by Hearst-Argyle Broadcasting Corporation for WDSU-TV in New Orleans. At WDSU, Moreno became anchor for the morning news. Her reporting during Hurricane Katrina brought her accolades, including a citation as Broadcaster of the Year from the Louisiana Federation of Teachers, an affiliate of the (AFL-CIO). During her career in journalism, she received several awards from the Associated Press, was voted best television reporter by Gambit Magazine readers for four consecutive years and was part of the team awarded an Emmy for outstanding coverage during hurricane Katrina. She left her broadcast news career in 2008 to pursue public service.
Elections
In March 2008, Moreno resigned from WDSU to challenge then-incumbent United States Representative William J. Jefferson in Louisiana's 2nd congressional district Democratic primary election. Her campaign was insistent on obtaining "the answers we deserve" concerning inadequate efforts to rebuild New Orleans after Hurricane Katrina. She received sufficient votes to force the incumbent into a runoff election, which Jefferson won.
Jefferson was subsequently defeated, in the general election, by Republican Joseph Cao, who had Moreno's endorsement as well as that of other Democrats such as City Councilwomen Jacquelyn Brechtel Clarkson and Stacy Head. As of 2009, Moreno has remained active in New Orleans civic circles. In 2009, she worked for EGF Partners (the Moreno family's oil firm) and for James Hartman & Associates in Mandeville, Louisiana, before joining the ultimately unsuccessful campaign of John Georges for mayor of New Orleans.
In 2010, after the election of Karen Carter Peterson to the Louisiana State Senate, Moreno became a candidate for Peterson's vacated District 93 seat in the Louisiana House of Representatives. The special election primary occurred on 2010 May 1, with Moreno obtaining 27 percent of the vote and entering a runoff election with James Perry, who had 38 percent. Much of the runoff campaign, which Moreno won, involved personal issues of allegations of traffic violations. The allegations, and Perry's handling of them, were such that 2 weeks before the runoff the Times-Picayune, which earlier had endorsed Perry, withdrew its endorsement.
Awards
2015 LSU Health Foundation Outstanding Legislator
2015 Alliance for Good Government Legislator of the Year
2015 Alpha Daughter's of Zion Award
2015 Louisiana Foundation Against Sexual Assault Legislative Champion
2015 LSU Esprit de Femme Award
2015 and 2014 Louisiana Coalition Against Domestic Violence Legislative Champion Award
2015 and 2014 Victims and Citizens Against Crime Outstanding Legislator
2014 Citizens for One Legislative Leadership Award
2014 United Way Women's Leadership Council Legislative Champion
2014 Vocational Rehabilitation Champion
2014 New Orleans Family Justice Center Legislative Champion
2014 Aleria's Promise Advocacy Award
Legislative activities
Caring for Victims of Sexual Assault
During the 2015 legislative session, Moreno authored legislation that would revamp care for victims of sexual assault. The work on HB 835, which became Act 229, began in the fall of 2014 when media reports uncovered that hospitals in Louisiana where disregarding federal law by billing victims of sexual assault for their Forensic Medical Exams. Under the federal Violence Against Women Act, it is prohibited to bill a victim for an FME. Moreno took immediate action with the Governor's staff to stop this practice through gubernatorial executive orders, but soon it was clear that even more extensive measures were necessary. Many other issues also needed to be corrected regarding treatment of victims. Over several months, Rep. Moreno met with groups of stakeholders and advocates to draft HB 835. Not only does this legislation address the prohibition of billing victims for an FME; it also creates regional response plans, sets guidelines for sexual assault kits and directs the State to pay for the FME and related services. Due to the State's budgetary shortfall, Rep. Moreno knew she needed to find a new source of recurring revenue to pay for these exams. After researching other states' gaming laws, she authored legislation that requires racetracks and casinos in Louisiana to remit to the State monies from unclaimed slot and racing vouchers. This is common standard in other parts of the country, but in Louisiana casinos and racetracks kept winnings from tickets that players never cashed. HB 143, which became Act 186, will bring close to two million dollars annually to pay for exams and treatment of sexual assault victims.
Helping Victims of Domestic Violence
Moreno has received numerous awards for her work to help victims of domestic violence. The package of bills she authored on this issue in 2014 is now being mirrored by other states. This legislation revised procedures for Temporary Restraining Orders and Protective Orders so victims would receive help in an expedited and fair manner. It also held offenders accountable by enhancing penalties, setting treatment guidelines, restricting firearm possession and prohibiting release on own recognizance. Rep. Moreno also created the Domestic Violence Prevention Commission to assist local and state leaders in developing and coordinating domestic violence programs and making recommendations on legal advocacy, legislation and other policies relating to domestic violence in the future. From this Commission's recommendations, Rep. Moreno authored legislation in 2015 to increase penalties for multiple violations of Protective Orders and also now requires anyone arrested or convicted of Domestic Abuse Battery to be fingerprinted by State Police. The fingerprinting helps easily track serial offenders from one jurisdiction to the next. The same is done with DUI offenders.
Restored Funding to Healthcare Clinics and Cancer Prevention Initiatives
Moreno in 2015 and 2014 prevented the closure of 41 community clinics that are part of the Greater New Orleans Community Health Connection. For two years in a row, the Governor's budget eliminated these clinics, which serve over fifty thousand patients annually, but through amendments to the general appropriations bill by Rep. Moreno, the funding was restored. In 2015, Rep. Moreno also wouldn't stand for the elimination of Louisiana's Tumor Registry, which provides research and tracks cancer rates in our state. She authored an amendment that restored funding to this critical program what has been in place since the early 1980s. In 2014 and 2013, Rep. Moreno also saved Louisiana's Breast and Cervical Cancer Screening Program. This program serves to provide preventative care for low-income women across the state.
State Police in New Orleans
As the State Representative for the French Quarter, Moreno vowed to the residents there to work to get them a more permanent presence of State Police troopers. Some money for troopers had been provided by private businesses and the hospitality industry, but more was necessary. Rep. Moreno made it clear that it was in the best interest of the State to keep New Orleans tourists safe and also it's citizens. She was able to work with the State's Division of Administration along with her colleagues in the legislature to allocate 2.5 million dollars for State Police to patrol the French Quarter. Fifty-six troopers now remain in New Orleans.
Drug Overdose Prevention
Due the alarming increase of opioid overdose deaths in Louisiana, Rep. Moreno has worked to increase access to a drug called Naloxone. This life saving drug reverses the effects of an opioid like heroin or OxyContin. In 2014, she authored legislation to allow all first responders to carry and administer this drug. Then, in 2015, at the request of the Louisiana Department of Health and Hospitals and countless other medical experts, she authored legislation to allow third parties to receive a prescription for Naloxone and also be able to administer it. This means a parent or friend of an addict can receive a prescription for Naloxone and if an overdose occurs, can immediately administer the medication. Medical experts testified that seconds count in these situations and the faster this drug can be administered the more lives that will be saved.
References
Helena Moreno Wikipedia
(Text) CC BY-SA