India




Karnataka





Kannada,Tulu




11,071





Hebri is a small town in Udupi district of Karnataka, in the route from Udupi to Agumbe. Hebri is at the foot of the Western Ghats of India in Karnataka state. This place is a main junction and a central point where roads leading to Mangalore, Brahmavar, Karkala, Kundapura, Agumbe and Udupi. The area's forests get high rainfall throughout the year. Someshwara Wildlife Sanctuary is located nearby which covers the entire route till Agumbe and to western Ghats. This sanctuary houses some of the endangered species like the King Cobra.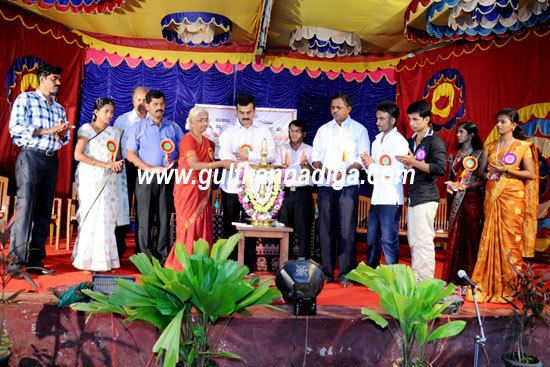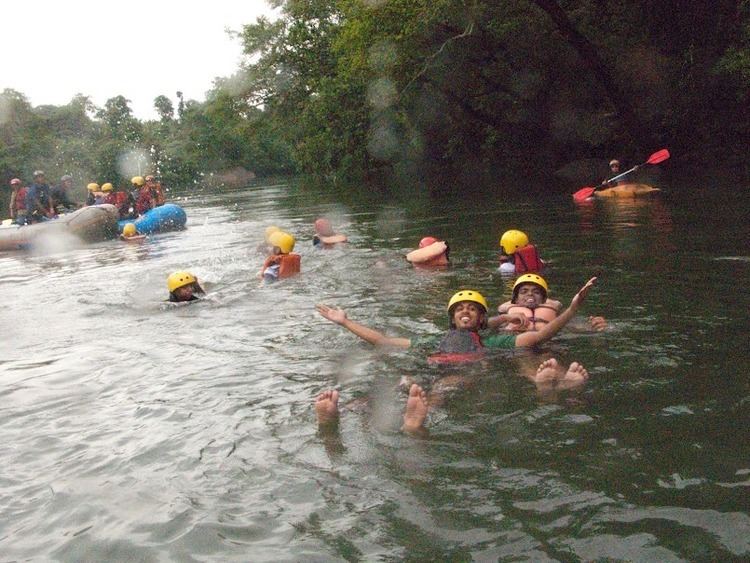 The local languages are Tulu, Konkani and Kundapura Kannada. The local deity (also known as the Grama Devaru in Kannada ) is "Ananthpadmanabha".
Kudlu Theertha Falls: a waterfall on the road to Agumbe via Hebri
Seeta nadi : Seeta Nadi is a small town which is about 6 km from Hebri(Hebberi) towards Agumbe. This place derives name from the Seeta Nadi River which passes near by.
Someshwara: small town which lies in the foot of Agumbe, it is the starting point to western Ghats which heads towards Agumbe and to Shivamogga. Temples like Sri. Mahaganapathi Temple and Sri. Venkataramana Temple which claim to be an oldest Worshipping spots. Someshwara Wildlife Sanctuary or Someshwara Forest is a tiger reserve.
Agumbe: is a village located in the Shimoga district in the state of Karnataka, India. Located in Thirthahalli taluk and the Malnad region, Agumbe is among the places in India that receive very heavy rainfall earning it the sobriquet, "Cherrapunji of the South".[1] Agumbe Rainforest Research Station, the only permanent rainforest research station in India is established here.[2] The herpetologist, Romulus Whitaker called Agumbe the capital of King Cobra.[3] An area near Agumbe has been converted into a protected area for Medicinal Plants to help conservation.
Kabbinale : This place lies at the foot of Western Ghats. This village has been inhabited by people for thousands of years. Traces of stone age culture dating back to at least 6000 years are visible around the village. The houses are scattered and found up to 2000 feet above sea level and some of the settlements are virtually inside forest and national park. Kabbinale is the Home for King Kobra.
Belanje
Varanga Jain Basadi: Varanga is a Jain pilgrimage in Udupi district of Karnataka, which has three Jain temples. Chandranath basadi and Neminath basadi are situated on the bank of the pond. 'Kere Basadi' which is situated in the middle of the pond is a 'Chaturmukha basadi' dedicated to four jain tirthankaras – Parshvanath, Neminath, Ananthnath and Shantinath. The Kere basadi is said to be built during early 18th century. Varanga is 25 km away from Karkala on Karkala-Hebri road (9 km from Hebri). Approximately 385 km from Bangalore and 90 km from Mangalore.
Jomlu Falls: a small waterfall about 20 feet height created by River Sita. This is second water fall of this river, first one being Kudlu Theertha. Theertha literally means holy water in Kannada language.
The economy of Hebri is Mainly dependent on agriculture apart from it Rice(Paddy), arecanut, coconut, cashewnut. Nowadays rubber is also grown on foot hills of western ghats. There are many factories which process cashewnut, coconut and rice particularly parboiled rice in and around Hebri. Hebri has a number schools, colleges, Public Health Centre (PHC), and a petrol pump.
Hebri Wikipedia