7.2

/

10

Alchetron

7.2

Rate This





Genre

Drama, Horror, Mystery

Initial DVD release

September 26, 2000






Cast




Similar movies

Summer's Blood

,

Knock Knock

,

Halloween

,

Gone Baby Gone

,

The Hunger Games: Catching Fire

,

The Devil's Backbone




Tagline

A Supernatural Tale of Love and Mystery
In turn-of-the-century England, a young boy watches helplessly as his sister drowns in a lake; 20 years later, David (Aidan Quinn), still wracked by guilt, is a professor of psychology and a professional skeptic. He receives a call from an elderly nanny named Tess (Anna Massey) who believes her household is haunted. Returning to the same village where his sister died, he meets Christina (Kate Beckinsale), Tess charge. Soon, strange happenings and sad memories shake Davids faith in reason.
Contents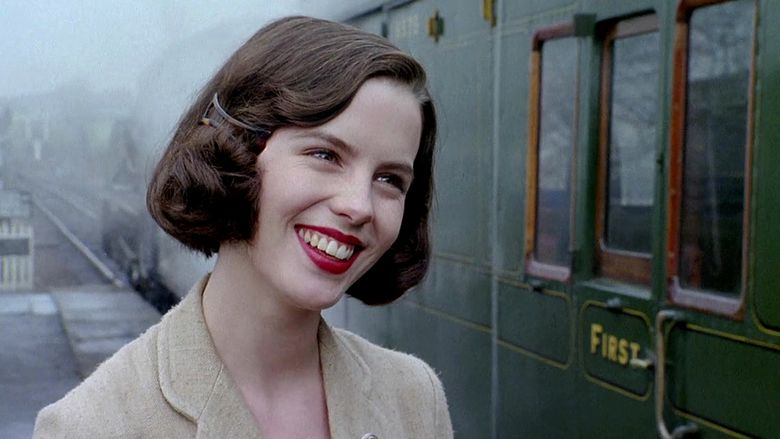 Haunted is a 1995 horror film, by veteran director Lewis Gilbert and starring Aidan Quinn, Kate Beckinsale, Anthony Andrews and John Gielgud. It is based on a novel of the same name by James Herbert. The film was produced by Andrews and Gilbert.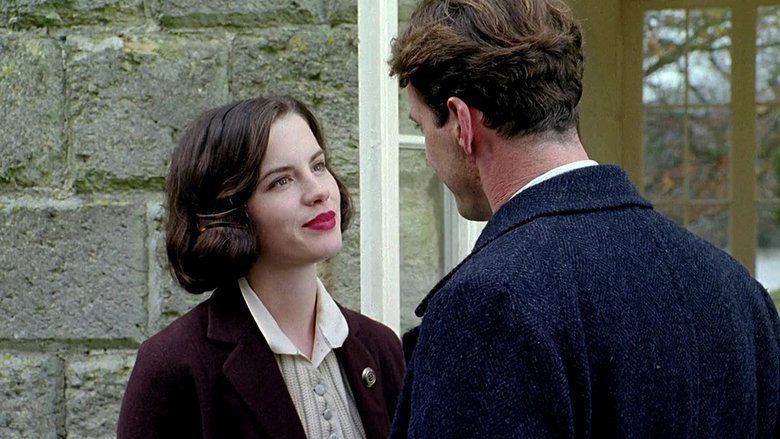 Professor David Ash exposes false spiritulists and mediums. He is invited to Edbrook to resolve the fears and torments within its secretive family. Soon after arriving Ash begins to doubt his own senses, and watching the strange behaviour of its residents does not make his task any easier. In time, he finds there's more to Edbrook than even he can debunk.
Plot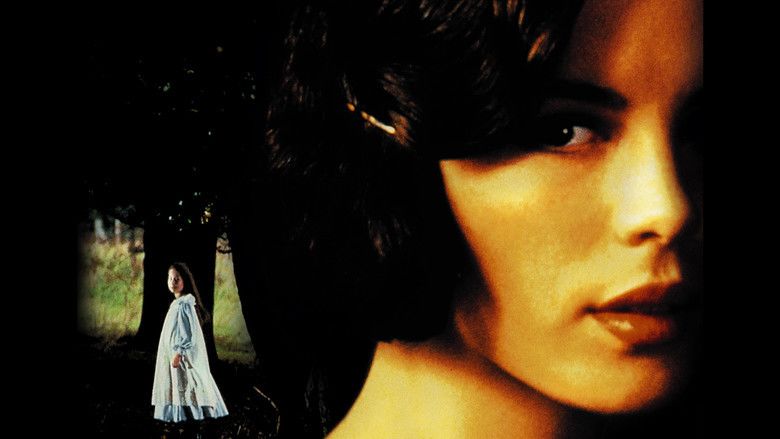 David Ash (Aidan Quinn), an American professor, has entered into the field of parapsychology and has spent a majority of his life disproving the existence of ghosts. He was motivated by the untimely death of his twin sister, Juliet, for which he blames himself. In 1928, he receives an invitation from the Mariell family to investigate the alleged hauntings at their home, Edbrook House. At the train station, he is met and is immediately smitten by the beautiful Christina Mariell (Kate Beckinsale), who informs him that she and her brothers actually hired him to try to calm the fears of their ageing nanny. Christina believes that due to her declining mental health since their mothers death, Nanny Tess (Anna Massey) has convinced herself that Mrs. Mariells ghost returns every evening to haunt Edbrook House.

Further complicating the investigation is Christinas continuous flirtation with David, a distraction he gladly welcomes. However, older brother Robert (Anthony Andrews) is adamantly against their friendship, and is revealed as having an incestuous relationship with Christina. When David decides to finally leave Edbrook, he asks Christina to come away with him. Although she refuses, they engage in a passionate kiss and end up in bed together. In the morning when David wakes, the wind is gusting through the house, which is now cloaked in black drapes and littered with fallen leaves. He searches for Christina but instead sees his twin sisters ghost, who leads David to a cemetery. Juliet calls his attention to a specific tombstone which states that Robert, Christina and Simon Mariell all died in a fire at Edbrook in 1923.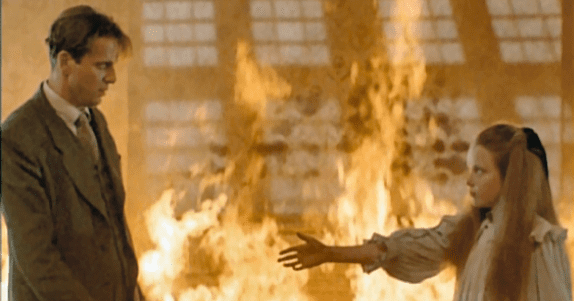 A very confused David seeks out Dr. Doyle once more, only to be told by his sisters ghost that Doyle also had died many years ago. He leaves with Christina, who crashes her car into a tree, causing it to explode. David escapes, returns to the house, and confronts Nanny Tess. She confirms that the Mariell siblings are indeed dead and that their ghosts will do anything to keep Nanny Tess and David from leaving. Nanny Tess also reveals that the siblings mother, Mrs. Mariell, drowned herself after discovering drunken Simon and Robert in their parents bed with Christina. The siblings appear and force Nanny Tess to confess to their murder (she had locked the siblings in a bedroom and then set fire to the house).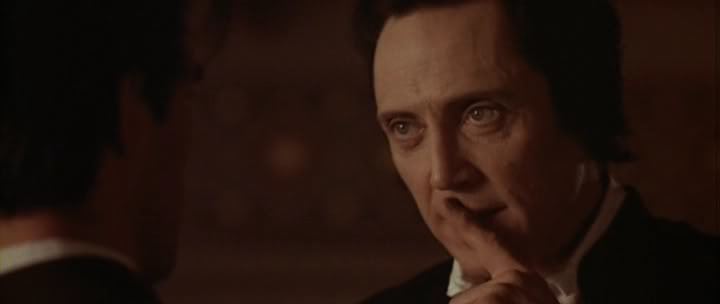 Robert reveals that, with David as the new victim of their torments, they no longer need Nanny Tess. They kill Nanny Tess, and Christina asks David to die for them. He tries to escape, but is blocked by the three siblings and Dr. Doyle. They set the mansion ablaze, but he escapes to the upstairs bedroom. While Robert, Simon and Christina cackle mockingly within the flames at his imminent death, Juliet suddenly appears and walks through the flames, takes David by the hand and rescues him from the inferno. As they walk away from the mansions ruins, Juliet absolves him of his guilt over her death and departs to the afterlife.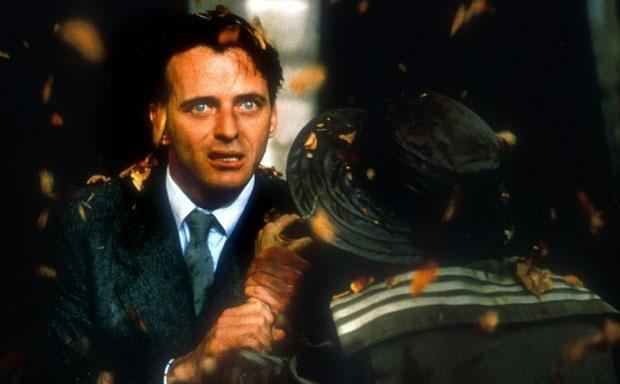 After the harrowing experience, David returns home and is greeted by his assistant, Kate, as he steps off the train. A few steps behind the unsuspecting couple, Christina steps out of the shadows and follows them through the fog as they leave the platform.
Cast
Aidan Quinn as Professor David Ash
Peter England as Young David Ash
Kate Beckinsale as Christina Mariell
Anthony Andrews as Robert Mariell
John Gielgud as Dr. Doyle
Anna Massey as Nanny Tess Webb
Alex Lowe as Simon Mariell
Victoria Shalet as Juliet Ash
Reception
The film received mixed reviews from critics receiving an 80% fresh rating of five critics on Rotten Tomatoes and 6.3 out of 10 on IMDB.
References
Haunted (1995 film) Wikipedia
(Text) CC BY-SA
Haunted (1995 film) IMDb
Haunted (1995 film) Rotten Tomatoes
Haunted (1995 film) themoviedb.org