Pothead bush harold kumar escape from guantanamo bay
Harold & Kumar Escape from Guantanamo Bay is a 2008 American stoner comedy film, and the second installment of the Harold & Kumar series. The film was written and directed by Jon Hurwitz and Hayden Schlossberg.
Contents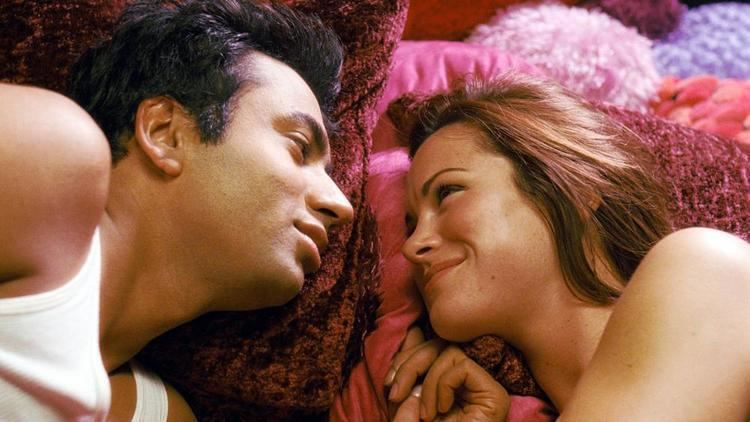 The story continues where Harold & Kumar Go to White Castle leaves off, with Harold Lee (John Cho) and Kumar Patel (Kal Penn) flying to Amsterdam, but they are imprisoned after being mistaken for terrorists, and end up on a series of comical misadventures when they escape from Guantanamo Bay. The film also stars Paula Garcés, Neil Patrick Harris, Jon Reep, Rob Corddry, Ed Helms, David Krumholtz, Eddie Kaye Thomas, Jack Conley, Roger Bart, Danneel Harris, Eric Winter, Adam Herschman, and Richard Christy.
The film was released on April 25, 2008 by Warner Bros.; this film was the first New Line Cinema title to be distributed by Warner Bros. since New Line Cinema became a division of Warner Bros. It is also the first Harold & Kumar film made in association with Mandate Pictures. The film was released on DVD and Blu-ray Disc on July 29, 2008.
Harold kumar escape from guantanamo bay 2008 official trailer hd
Plot
Following the events of Harold & Kumar Go to White Castle, Harold Lee and Kumar Patel purchase plane tickets to Amsterdam so Harold can pursue a romance with neighbor Maria. Before boarding their plane, they encounter a friend from college named Colton, and Kumar's ex-girlfriend, Vanessa, who are getting married in Texas. During the flight, a woman suspects Kumar is a terrorist after mistaking his bong for a bomb. sky marshals detain them and the plane diverts to Washington D.C. Ron Fox, an obsessive and racist Deputy Secretary of Homeland Security, sends them to the Guantanamo Bay detention camp in Cuba, thinking they are agents of a joint Al-Qaeda and North Korean conspiracy, against the advice of NSA Vice-Chairman John Beecher. With the inadvertent assistance of two other prisoners, Harold and Kumar escape and board a Cuban refugee boat to Miami, Florida. They meet with their college friend, Raza, who loans them a car so they can travel to Texas to get help from Colton, whose family has political connections.
During the car ride, Kumar remembers meeting Vanessa at the library and smoking a joint for the first time. Fox interrogates Harold and Kumar's parents utilizing an incompetent interpreter, despite their English fluency. Harold and Kumar crash their car in Birmingham, Alabama. They flee on foot after mistaking an approaching group of helpful African-Americans for gang members. They meet a friendly hunter and stay with him and his wife at their well-kept trailer home. When someone knocks at the door, Harold and Kumar hide in the basement and discover the couple's inbred cycloptic son. At night, while Kumar dreams of a threesome with Vanessa and a large bag of marijuana, Harold is shocked to find the son in his bed, and they promptly leave. In the woods, Harold and Kumar encounter a Ku Klux Klan rally. They hide until some members arrive with a beer keg. After knocking them out, and putting on their robes, they mingle until the other two return, declaring them to be "Mexicans". The Klansmen chase Harold and Kumar until their leader accidentally sets himself on fire. The two run into Neil Patrick Harris, who offers them a ride.
Fox interrogates the African-Americans Harold and Kumar encountered in Birmingham, as well as Harold and Kumar's Jewish friends, Rosenberg and Goldstein. Under the influence of psychedelic mushrooms, Harris smuggles Harold and Kumar past Fox's security checkpoint. They stop at a brothel, but while Harris leaves with a big-breasted prostitute, Harold and Kumar talk about their friendship issues with their girls. Harris causes a situation by branding his woman. As they flee, Harris is shot in the back. While grieving, Harold and Kumar look through Harris' possessions, finding Chris Fehn's mask, a jar of human hair, and a dozen mace cans. Harold and Kumar arrive in Texas, where Colton promises to help them out of their situation, but when he sees Kumar reconnecting with Vanessa, he turns them over to Fox. On a flight to Guantanamo Bay, Kumar apologizes to Harold for getting them into this situation and they forgive each other.
Harold uses Harris' mace to incapacitate two guards, but Fox catches them. As he prepares to shoot them, an infuriated Beecher knocks down Fox and calls him out on his incompetence. He tries to tie Fox up but slips and knocks the plane door open, falling to his death. Everyone is sucked out the plane, and Kumar hangs on to Harold, who deploys a parachute. Fox tries to shoot them, but falls to his death, and they crash through the roof of President George W. Bush's Texas house. Bush brings them to his recreation room, and they bond by smoking weed. Bush promises to pardon Harold and Kumar and to help them with whatever they need. Escorted by the Secret Service, Harold and Kumar interrupt Colton and Vanessa's wedding. Colton confronts Kumar, but Harold punches him, and Kumar reconnects with Vanessa by reciting a poem he was writing when they first met. The three head to Amsterdam where Harold reunites with Maria, and they tour Amsterdam.
In a post-credits scene, Harris is shown to have survived the gunshot.
Cast
John Cho as Harold Lee, an uptight Korean-American stoner, and Kumar Patel's best friend.
Kal Penn as Kumar Patel, an obnoxious Indian-American stoner, and Harold Lee's best friend.
Danneel Harris as Vanessa Fanning, Kumar's ex-girlfriend and Colton's fiancée.
Rob Corddry as Ron Fox, a neurotic and racist Deputy Secretary of Homeland Security.
Roger Bart as Dr. John Beecher, the Vice Chairman of the NSA who acts as the rational counterpoint in relation to Fox.
Eric Winter as Colton Graham, Vanessa's fiancé.
Neil Patrick Harris as a fictionalized, drug-addled, whoremongering version of himself.
Paula Garcés as Maria, Harold's love interest.
Amir Talai as Raza Syed, a close friend of Harold and Kumar.
David Krumholtz as Goldstein
Eddie Kaye Thomas as Rosenberg
Christopher Meloni as Grand Wizard
Richard Christy as Kenny
Clyde Kusatsu as Mr. Lee
Beverly D'Angelo as Sally
Jon Reep as Raymus
Ed Helms as Interpreter
Adam Herschman as Archie
Jack Conley as Deputy Frye
Tamara Feldman as Chloe
Ava Santana as Tammi
Randal Reeder as Big Bob
James Adomian as George W. Bush
Frank Lee as Leon Chester
Echo Valley as Tits Hemmingway
Missi Pyle as Raylene
Wilbur Fitzgerald as Colton's father
Jason Konopisos as Lt. Derek Davis
Alec Rayme as the Terrorist
Soundtrack
Harold & Kumar Escape from Guantanamo Bay: Original Soundtrack was released on April 15, 2008. It contains 13 songs used in the film.
Track list
"Ooh Wee (Remix)" - Mark Ronson featuring Nate Dogg, Ghostface Killah, Trife, and Saigon
"My Dick" - Mickey Avalon
"Cappuccino" - The Knux
"Check Yo Self (The Message Remix)" - Ice Cube
"My Stoney Baby" - 311
"Chinese Baby" - Viva la Union*
"Nothin' But a Good Time" - Poison
"Pussy (Real Good)" - Jacki-O
"In the Beginning" - K'Naan
"Gospel Weed Song" - Bizarre
"All That I Want" - Curtis Murphy Syndicate
"The Merkin Medley" - George S. Clinton
"I Love My Sex" - Benny Benassi
Songs that appear in the film, but are not on the Soundtrack album, include:
"Something About That Woman" - Lakeside
"I Love Ganja" - Rastaman Ivan
"Sippin' on Dat" - Victor Rubio
"The Donque Song" - will.i.am featuring Snoop Dogg
"Mr. Shadowmaker" - Jeff Cardoni
"Toca Me Lo" - Lucci & Cruz
"Pussy Ass Bitch" - Transcenders
"Danger Zone" - Kenny Loggins
"Hey Joe" - Jimi Hendrix
"I've Been Around Too Long" - Marmalade
"Stick It" - Great White
John Cho (Harold) is the lead singer of Viva la Union and wrote the song "Chinese Baby" from this soundtrack.
Development
Hurwitz and Schlossberg—who wrote the original Harold & Kumar Go to White Castle—were to direct the follow-up from their original script. On January 31, 2007, The Hollywood Reporter announced that David Krumholtz, Neil Patrick Harris, Rob Corddry, Christopher Meloni, Ed Helms, Eddie Kaye Thomas, Paula Garces, Jack Conley, Roger Bart, Danneel Harris, and Eric Winter will join John Cho and Kal Penn in Harold & Kumar 2.
Filming
Filming began in the third week of January 2007 in Shreveport, Louisiana. Filming concluded in March 2007, after which Kal Penn was able to start guest teaching some courses at University of Pennsylvania for their Spring 2008 semester.
Post-Production
Warner Bros.' spokesman said that this film was originally produced as a direct-to-video film until a decision was made to release it theatrically.
The film cost $12 million to make.
Promotion
In October 2007, a "coming soon" poster featuring Neil Patrick Harris began circulating on the Internet. Showing Harris astride a unicorn, the advertisement poses the question "What would NPH do?"
Critical response
The review aggregator Rotten Tomatoes reported that 53% of critics gave the film positive reviews, based on 132 reviews — with the general consensus that the film was not as good as the original. "It may not equal its predecessor, but Harold and Kumar Escape from Guantanamo Bay is still good for some laughs -- and food for thought." Metacritic reported the film had an average score of 57 out of 100, based on 27 reviews. Daily Variety declared it "Animal House meets Dr. Strangelove" and called it "one of the ballsiest comedies to come out of Hollywood in a long time." The Guardian (which rated the movie 7 out of 10) noted that despite having a "total nonsense" story, its screening was "one of the most raucous screenings I've ever attended. Even the opening credits were wildly applauded, and much of the dialog was inaudible over the laughter."
Not all reviews were so glowing; Richard Roeper of At the Movies lamented that although he enjoyed the "pot-fueled laughs and the sheer energetic lunacy of the original, I was really let down by this uninspired sequel." The New York Daily News said that "the movie forgets to stay true to their characters or to itself." Michael Phillips of The Chicago Tribune wrote that you "find yourself smiling at some of the bits, wincing through many, many others, and ultimately wondering if the pacing would've improved had either H or K developed a terrible cocaine habit." Amnesty International USA commented by saying that "Guantanamo is no joke." They have encouraged their membership to hand out fliers at movie theater screenings to promote awareness about the treatment of detainees at the Guantanamo Bay detention camp.
Box office
In its opening weekend, the film grossed $14.9 million in 2,510 theaters, in the United States and Canada, averaging $5,939 per theater and ranking #2 at the box office behind Baby Mama. The film performed much better at the box office than its predecessor which grossed $23.9 million worldwide after opening at #7 in the United States and Canada with $5.4 million. As of July 17, the international theatrical gross stands at $43,327,445. The US DVD Sales total $23,872,890 as of 22 March 2009. The budget of the film was $12 million.
Home media
The film was released on DVD and Blu-ray Disc July 29, 2008 featuring a single-disc theatrical edition, an unrated edition, or a 2-disc unrated edition. The unrated edition was featured for Blu-ray disc. The 2-disc version features a "dude change the movie" feature which lets the viewer access alternate scenes and ending including "Harold & Kumar Go to Amsterdam". This film as of March 22, 2009 had earned $23.4 million in DVD sales.
Sequel
Kal Penn and John Cho returned in their title roles in A Very Harold & Kumar 3D Christmas. Danneel Harris reprised her role of Vanessa and Paula Garces returned as Maria. Neil Patrick Harris also returned for a cameo in this sequel. Eddie Kaye Thomas and Bobby Lee also reprised their roles from the previous films. A Very Harold & Kumar Christmas was released on November 4, 2011.
US: New Line Cinema
UK: Warner Bros. Pictures/Pathé Pictures
References
Harold & Kumar Escape from Guantanamo Bay Wikipedia
(Text) CC BY-SA