Native name

हरिवंश आचार्य




Name

Hari Acharya




Nationality

Nepali




Role

Actor




Albums

Hari Bamsha Acharya




Website

Official site of MaHa







Born

November 13, 1958 (age 57) (

1958-11-13

)

Kathmandu, Nepal




Occupation

Actor, comedian, singer, writer




Spouse

Meera Acharya (m. 1983–2011), Ramila Pathak




Children

Mohit Acharya, Trilok Acharya




Parents

Ganesh Kumari, Homanjaya Acharya




Movies

Silu, Je Bho Ramrai Bho, Rajamati, Tan Ta Sarai Bigris Ni Badri




Similar People

Madan Krishna Shrestha, Rajesh Hamal, Neer Bikram Shah, Malvika Subba, Gagan Thapa




Profiles




Facebook




Other names

Hari Bahadur, Bhairey



Legend nepali comedian actor hari bansha acharya speech daily exclusive news media np tv
Hari Bansha Acharya (Nepali: हरिवंश आचार्य) is a Nepalese actor, comedian, singer and writer. He is one of the most successful and respected comedians in the Nepalese entertainment industry. He is known for his method acting. Himself and Madan Krishna Shrestha make up the comedy duo MaHa Jodi.
Contents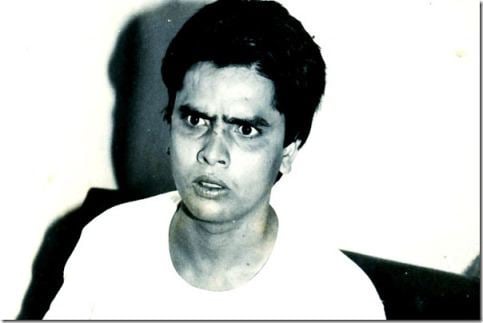 Hari bansha acharya arko janmama ma deuta hunchhu
Literature

Acharya is also a writer by profession. He has written several books based on social sectors, which were awarded various national prizes. China Harayeko Manxe is his masterpiece, and is one of the best selling books of Nepal.
Cinematography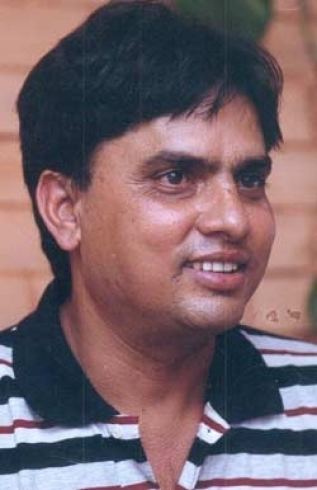 Lobhi Paapi
Filim
Rajamati (राजमति)
Silu
Balidaan
Je Bho Ramrai Bho
Tan Ta Sarai Bigris Ni Badri
Je Bho Ramrai Bho
Television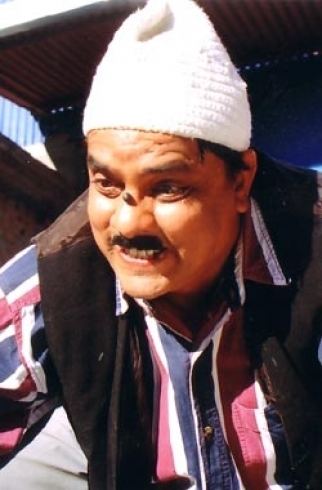 He has been actively associated with television since its early days in Nepal and has appeared in a handful of comedy pieces. A few of his comedy pieces are: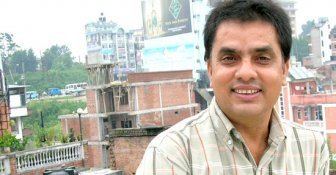 Lal Purja
Pandra Gatey
Bhakunde Bhoot
Series of Hari Bahadur and Madan Bahadur
50/50
Dashain
Personal life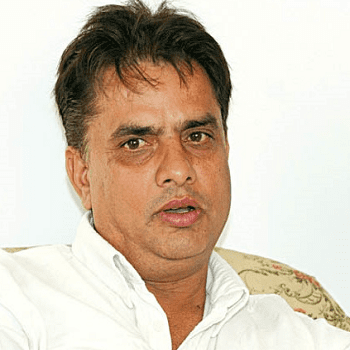 Hari Bansha Acharya's father's name is Homanjaya Acharya and his mother's name is Ganesh Kumari. Born on 27th Kartik 2014 BS (13 November 1958) in Gairidhara, Kathmandu, Hari Bansha Acharya married Meera Acharya in 2040 BS. He has two sons, Trilok Acharya and Mohit Acharya. Hari Bansha's wife Meera Acharya died from a stroke on April 20, 2011. She was suffering from heart disease.
Career
Hari Bansha started his career by performing with Hari Prasad Rimal and Jitendra Mahat Avilashi in 2031 BS on Radio Nepal, then the only radio station in Nepal. In 2032, Hari Bansha Acharya joined Rastriya Naach Ghar. He had participated in Gaijatra Mahotsav in 2034 BS that upsurged his fame. Before performing with Madan Krishna Shrestha and becoming a part of the MAHA Jodi, he had struggled in the entertainment field alone for 6 years.
Hari Bansha Acharya has also played in films. Lovipapi, Filim, Rajamati, Silu, Balidaan, Je Bho Ramrai bho, and Tan ta sarhai bigrish ni badri are some of his popular films that were immensely popular in the Nepali film industry. Some of his remarkable comedy series like Lal Purja, Pandra Gatay, Bhakunde Bhoot, Series of Hari Bahadur and Madan Bahadur, 50/50, and Dashain ko Chyangra, will be cherished by Nepalese even after many years.
Hari Bansha Acharya and his comedy duo are active in social life and were very much noted for their effort in the April Uprising in Nepal, which dethroned the monarchy. The duo were touted for the Presidency by some spheres of the Nepalese population.
Theater programs
Yamlok
Paralysis
Anshabandha
Cockfight
Raddi Tokari
Sapath Grahan
Aina
Bigyapan (record-breaking drama in Nepal)
London Airport
Woda Number 34
Rastriya Gaun Khane Katha Pratiyogita
Shraddh
Picnic
Abhibhawak
Sangeet
Remote Control
Nepal Bandha
Wrong Number
Prasna Uttar
Dohori Geet
Geetai Geet
Kaukuti
Nata
"205"
Bose Aandrai Bhundiko
Hoste Hainse
Saalik (The Statue) 2000
MaHa Dohari 2003
Dwitiya Raastriya Gaaun Khaane Pratiyogita 2004
Abhinandan
Remix Shraddh
Maha Dohari-2
Kisi nyaimha Madanman
Bahun baje ra newar baje
TV programs
Fifty-Fifty (produced for NTV)
Santati (produced for Reukai)
216777 (produced for NTV)
Bhakunde Bhoot (produced for NTV)
Pandra Gate (produced for NTV)
Dashain (produced for NTV)
Chiranjivi (produced for JICA)
Raat (produced for UNDP)
Banpale (produced for King Mahendra Natural Conservation Trust)
Sur Besur (produced for MaHa Sanchar)
Ohho! (produced for BBC and HMG/Nepal)
Kantipur (produced for Kathmandu Metropolitan City)
Rajmarg (produced for Community Health Program)
Pani (produced for Nepal Jaycees)
Kalajar (produced for CECI)
Ashal Logne (produced for NFHP)
Laxmi (produced for Nepal Rastra Bank)
Laal Purja (produced for MaHa Sanchar)
Tike ko Tin Mantra (about condom)
Shristee (produced for Plan Nepal)
Jalpareee (produced for ENFO)
Virus (produced for FNCCI)
MaHa Chautari (about different conflicts of Nepal)
Left right left (produced for FHI)
Madan bahadur Hari bahadur (produced by Maha Sanchar) (program on informing people about the constitutional assembly)
Radio programs
Vitamin A Program
Girls Education - GTZ
Leprosy - BBC
Chhu Mantar - BBS
Mechi Mahakali Express - BBC
Rukh Baaje Suga Nati - UNICEF
MaHa Adala / MaHa Chautari in coordination with Antenna Nepal
Popular songs
Khokro Sarangi
Barabar Timro Mero Maya Barabar
Chanchale Chanchale
Hamri Aama
Jhyaun Jhyaun Jhyaukiri
Khanna Ma Ta Arkako Jutho
Mayalu Nahos Hajur Risani
Sajha Busma
Sarangi Retaula
Music album
Hari Bansha Acharya
Songs:
Barabar
Chanchale
Jyaun Jyaun
Hamri Aama
Hey Rama Rama
Jo Jeevan Ko
Kina Mero Naam
Ma Timro Jeevan Ko
Publications
Mahasan — published by Sajha Prakashan
Neparujinno Kurasito Seuji (Social and Political Life of Nepal)
China Harayeko Manchhe (autobiography of Hari Bansa Acharya, 2013)
Hari Bahadur (novel) 2017
Documentary
NHK of Japan prepared documentary a film on MaHa
Positions held
Ambassdor, UN World Food Program Nepal
Chairman, Kathmandu Animal Treatment Centre
Founder, Jana Andolan Health Relief Fund (established during 2nd People's Movement in 2062-2063 BS)
Executive Director, MaHa Sanchar, Kathmandu
Vice President, Kathmandu Model Hospital (PHECT)
Honorary Life Member, Nepal Association of Victoria Sydney, Australia (20-6-1998)
Honorary Member, Nepal Film Artist National Association
Founder Board Member, Tilganga Eye Centre, Kathmandu
Board Member, Spinal Injury Organisation, Kathmandu
Board Member, Campion Associates, Kathmandu
Member, Rotary Club of Tripureshwor,Kathmandu
Member, Nepal Russia Friendship Society, Kathmandu
Member, Nepal Music Association, Kathmandu
Awards and Honours
NEFTA awards
OFA awards
Honoured in Hasya byangya HIjo Aaja Bholi 2070
References
Hari Bansha Acharya Wikipedia
(Text) CC BY-SA