Name

Samuel Barber





Role

Composer







Died

January 23, 1981, New York City, New York, United States




Parents

Samuel Le Roy Barber, Marguerite McLeod Beatty




Compositions

Adagio for Strings, Adagio for Strings, Violin Concerto, Violin Concerto, Agnus Dei, Agnus Dei, Vanessa, Vanessa, Hermit Songs, Hermit Songs, Knoxville: Summer of 1915, Knoxville: Summer of 1915, Summer Music, Summer Music, A Hand of Bridge, A Hand of Bridge, Antony and Cleopatra, Antony and Cleopatra, Excursions, Excursions, Piano Concerto, Piano Concerto, Cello Concerto, Cello Concerto, The School for Scandal, The School for Scandal, Essay for Orchestra, Essay for Orchestra, Cello Sonata, Cello Sonata, Prayers of Kierkegaard, Prayers of Kierkegaard, Second Essay for Orchestra, Second Essay for Orchestra, String Quartet, String Quartet, Medea's Dance of Vengeance, Medea's Dance of Vengeance, Symphony in One Movement, Symphony in One Movement, Capricorn Concerto, Capricorn Concerto, Medea, Medea, Mutations from Bach, Mutations from Bach, Third Essay, Third Essay, Canzonetta, Canzonetta, Summer Music - op 31: IV With motion - as before, Summer Music - op 31: IV With motion - as before, Three Sketches: III Minuet: Tempo di minuetto, Three Sketches: III Minuet: Tempo di minuetto, 2 Pieces - op 42 - no 1: Twelfth Night, 2 Pieces - op 42 - no 1: Twelfth Night, The Lovers - op 43: III In the Hot Depth of This Summer, The Lovers - op 43: III In the Hot Depth of This Summer, Souvenirs - op 28: IV Two-step, Souvenirs - op 28: IV Two-step, 2 Choruses - op 8: no 1 The Virgin Martyrs, 2 Choruses - op 8: no 1 The Virgin Martyrs, Melodies passageres - op 27: No 3 Tombeau dans un parc, Melodies passageres - op 27: No 3 Tombeau dans un parc, Canzone, Canzone, Souvenirs - op 28: I Waltz, Souvenirs - op 28: I Waltz, Vanessa - op 32: Act I Must the winter come so soon?, Vanessa - op 32: Act I Must the winter come so soon?, Summer Music - op 31: I Slow and indolent, Summer Music - op 31: I Slow and indolent, Capricorn Concerto - op 21: II Allegretto, Capricorn Concerto - op 21: II Allegretto, Vanessa - op 32: Act II Under the Willow Tree, Vanessa - op 32: Act II Under the Willow Tree, Four Songs - op 13: I A Nun Takes the Veil, Four Songs - op 13: I A Nun Takes the Veil, Medea Ballet Suite - op 23: VI Kantikos Agonias, Medea Ballet Suite - op 23: VI Kantikos Agonias, Despite and Still - op 41: No 2 My Lizard, Despite and Still - op 41: No 2 My Lizard, Souvenirs - op 28: III Pas de deux, Souvenirs - op 28: III Pas de deux, Reincarnations: I Mary Hynes, Reincarnations: I Mary Hynes, Sonata for Piano - op 26: I Allegro energico - Un poco meno mosso - Tempo I, Sonata for Piano - op 26: I Allegro energico - Un poco meno mosso - Tempo I, Capricorn Concerto - op 21: I Allegro ma non troppo, Capricorn Concerto - op 21: I Allegro ma non troppo, A Hand of Bridge - op 35, A Hand of Bridge - op 35, Nocturne - op 33: Moderato, Nocturne - op 33: Moderato, A Stopwatch and an Ordnance Map - op 15, A Stopwatch and an Ordnance Map - op 15, Serenade for Strings - op 1: I Un poco adagio: Allegro con spirito, Serenade for Strings - op 1: I Un poco adagio: Allegro con spirito, Medea Ballet Suite - op 23: I Parodos, Medea Ballet Suite - op 23: I Parodos, Concerto for Piano and Orchestra - op 38: I Allegro appassionato, Concerto for Piano and Orchestra - op 38: I Allegro appassionato




Books

Sure on This Shining N, Souvenirs Ballet Suite - Op, Two Scenes from Anto, A New Anthology of Americ, String Quartet Opus 11
Samuel barber agnus dei adagio for strings
Samuel Osborne Barber II (March 9, 1910 – January 23, 1981) was an American composer of orchestral, opera, choral, and piano music. He is one of the most celebrated composers of the 20th century: music critic Donal Henahan stated that "Probably no other American composer has ever enjoyed such early, such persistent and such long-lasting acclaim."
Contents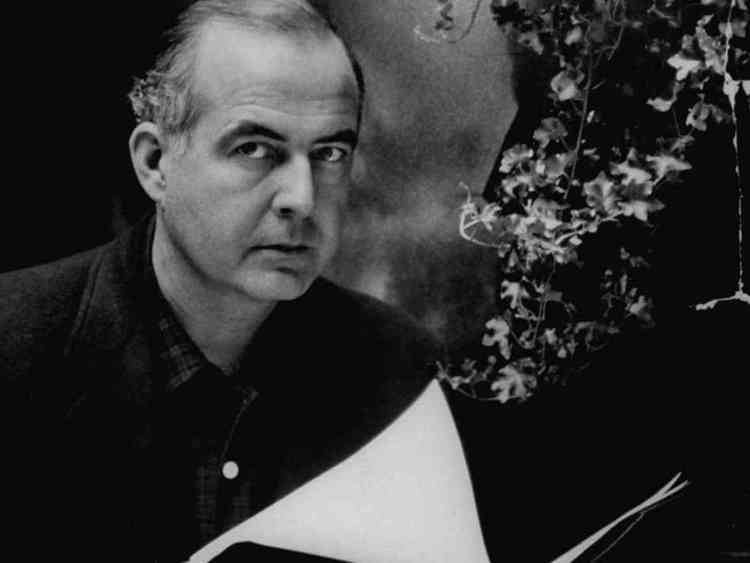 His Adagio for Strings (1936) has earned a permanent place in the concert repertory of orchestras. He was awarded the Pulitzer Prize for Music twice: for his opera Vanessa (1956–57) and for the Concerto for Piano and Orchestra (1962). Also widely performed is his Knoxville: Summer of 1915 (1947), a setting for soprano and orchestra of a prose text by James Agee. At the time of his death, nearly all of his compositions had been recorded.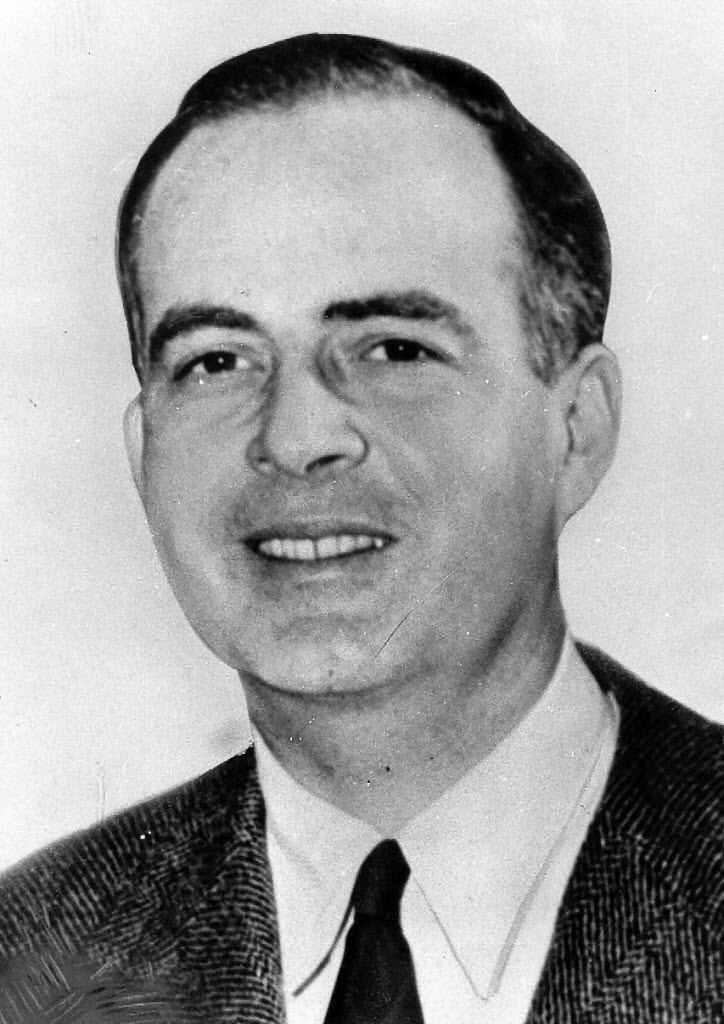 Samuel barber agnus dei hd
Early years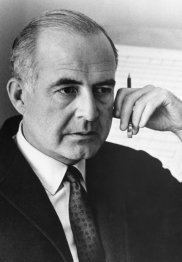 Barber was born in West Chester, Pennsylvania, the son of Marguerite McLeod (née Beatty) and Samuel Le Roy Barber. He was born into a comfortable, educated, social, and distinguished American family. His father was a physician; his mother, called Daisy, was a pianist of English-Scottish-Irish descent whose family had lived in the United States since the time of the American Revolutionary War. His aunt, Louise Homer, was a leading contralto at the Metropolitan Opera; his uncle, Sidney Homer, was a composer of American art songs. Louise Homer is known to have influenced Barber's interest in voice. Through his aunt, Barber had access to many great singers and songs.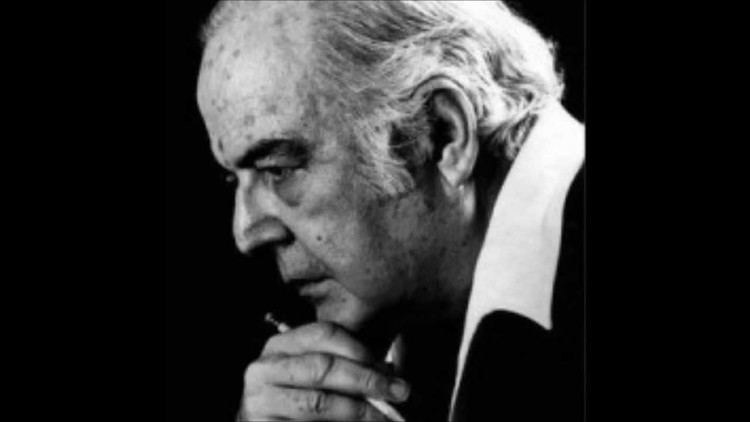 At a very early age, Barber became profoundly interested in music, and it was apparent that he had great musical talent and ability. He began studying the piano at the age of 6 and at age 7 composed his first work, Sadness, a 23-measure solo piano piece in C minor. At the age of nine he wrote to his mother: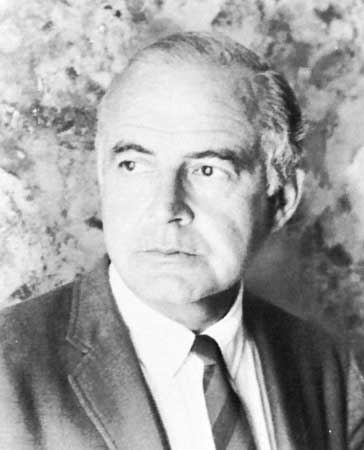 Dear Mother: I have written this to tell you my worrying secret. Now don't cry when you read it because it is neither yours nor my fault. I suppose I will have to tell it now without any nonsense. To begin with I was not meant to be an athlet [sic]. I was meant to be a composer, and will be I'm sure. I'll ask you one more thing.—Don't ask me to try to forget this unpleasant thing and go play football.—Please—Sometimes I've been worrying about this so much that it makes me mad (not very).
Barber attempted to write his first opera, entitled The Rose Tree, at the age of 10. At the age of 12, he became an organist at a local church. When he was 14, he entered the Curtis Institute of Music in Philadelphia, where he studied piano with Isabelle Vengerova, composition with Rosario Scalero and George Frederick Boyle, and voice with Emilio de Gogorza. He began composing seriously in his late teenage years. Around the same time, he met fellow Curtis schoolmate Gian Carlo Menotti, who became his partner in life as well as in their shared profession. At the Curtis Institute, Barber was a triple prodigy in composition, voice, and piano. He soon became a favorite of the conservatory's founder, Mary Louise Curtis Bok. It was through Mrs. Bok that Barber was introduced to his lifelong publisher, the Schirmer family. At the age of 18, Barber won the Joseph H. Bearns Prize from Columbia University for his violin sonata (now lost or destroyed by the composer).
Middle years
From his early to late twenties, Barber wrote a flurry of successful compositions, launching him into the spotlight of the classical music world. His first orchestral work, an overture to The School for Scandal, was composed in 1931 when he was 21 years old. It premiered successfully two years later in a performance given by the Philadelphia Orchestra under conductor Alexander Smallens. Many of his compositions were commissioned or first performed by such famous artists as Vladimir Horowitz, Eleanor Steber, Raya Garbousova, John Browning, Leontyne Price, Pierre Bernac, Francis Poulenc, and Dietrich Fischer-Dieskau. In 1935, at the age of 25, he was awarded the American Prix de Rome and was the recipient of a Pulitzer traveling scholarship which allowed him to study abroad in 1935–1936. He was later awarded a Guggenheim Fellowship in 1946.
When Barber was 28, his Adagio for Strings was performed by the NBC Symphony Orchestra under the direction of Arturo Toscanini in 1938, along with his first Essay for Orchestra. The Adagio had been arranged from the slow movement of Barber's String Quartet, Op. 11. Toscanini had only rarely performed music by American composers before (an exception was Howard Hanson's Second Symphony, which he conducted in 1933). At the end of the first rehearsal of the piece, Toscanini remarked, "Semplice e bella" (simple and beautiful).
In 1942, Barber joined the Army Air Corps; there, he was commissioned to write his Second Symphony, a work he later suppressed. (It was released in a Vox recording by the New Zealand Symphony Orchestra conducted by Andrew Schenck.) Composed in 1943, the symphony was originally titled Symphony Dedicated to the Air Forces and was premiered in early 1944 by Serge Koussevitsky and the Boston Symphony Orchestra. Barber revised the symphony in 1947; it was published by G. Schirmer, and recorded the following year by the New Symphony Orchestra of London conducted by the composer, but in 1964 Barber destroyed the score. It was reconstructed from the instrumental parts. According to another source, however, it was precisely the parts to the symphony that Barber had torn up. Hans Heinsheimer was an eyewitness, and reported that he accompanied Barber to the publisher's office where they collected all the music from the library and Barber "tore up all these beautifully and expensively copied materials with his own hands" Doubt has been cast on this story, however, on grounds that Heinsheimer, as an executive at G. Schirmer, would have been unlikely to have allowed Barber into the Schirmer offices to watch him "rip apart the music that his company had invested money in publishing".
In 1943, Barber and Menotti purchased a house in Mount Kisco, New York.
Barber won the Pulitzer Prize twice: in 1958 for his first opera Vanessa, and in 1963 for his Concerto for Piano and Orchestra.
Later years
Barber spent many years in isolation after the harsh rejection of his third opera Antony and Cleopatra. He suffered from depression, and was also beset by alcoholism. The opera was written for and premiered at the opening of the new Metropolitan Opera House on September 16, 1966. After this setback, Barber continued to write music until he was almost 70 years old. The Third Essay for orchestra (1978) was his last major work.
Barber died of cancer in 1981 in New York City at the age of 70. He was buried in Oaklands Cemetery in his hometown of West Chester, Pennsylvania.
Achievements and awards
Barber was the recipient of numerous awards and prizes including the Rome Prize (the American version of the Prix de Rome), two Pulitzers, and election to the American Academy of Arts and Letters. He was elected a Fellow of the American Academy of Arts and Sciences in 1961.
Barber was awarded the Edward MacDowell Medal for outstanding contribution to the arts by the MacDowell Colony in 1980.
In addition to composing, Barber was active in organizations that sought to help musicians and promote music. He was president of the International Music Council of UNESCO, where he did much to bring into focus and ameliorate the conditions facing musicians and musical organizations worldwide. He was one of the first American composers to visit Russia (then part of the Soviet Union). Barber was also influential in the successful campaign by composers against ASCAP, the goal of which was to increase royalties paid to composers.
Orchestral music
Through the success of his Overture to The School for Scandal (1931), Music for a Scene from Shelley (1933), Adagio for Strings (1938), (First) Symphony in One Movement (1936), (First) Essay for Orchestra (1937) and Violin Concerto (1939), Barber garnered performances by the world's leading conductors such as Artur Rodziński, Eugene Ormandy, Dimitri Mitropoulos, Bruno Walter, Charles Münch, George Szell, Leopold Stokowski, and Thomas Schippers.
Among his works are four concertos, one each for violin (1939), cello (1945) and piano (1962), and the neoclassical Capricorn Concerto for flute, oboe, trumpet and string orchestra (1944). He also wrote a concertante work for organ and orchestra entitled Toccata Festiva (1960).
Barber's final opus was the Canzonetta for oboe and string orchestra (1979/1981).
Piano
Barber's most important and most played works for the piano include his Excursions, Op. 20, which emulate four styles of classic American idioms including the boogie woogie and blues, as well as the Piano Sonata, Op. 26. The Nocturne ("Homage to John Field"), Op. 33, is another respected piece which he composed for the instrument.
Opera
Menotti supplied the libretto for Barber's opera Vanessa. In 1956, using his vocal training, Barber played and sang the score to the Metropolitan Opera's General Manager, Rudolf Bing, who accepted the work. It premiered in January 1958. Vanessa won the 1958 Pulitzer Prize and gained acclaim as the first American grand opera.
Menotti also contributed the libretto for Barber's chamber opera A Hand of Bridge. Barber's Antony and Cleopatra was commissioned to open the new Metropolitan Opera House at Lincoln Center in 1966. The elaborate production designed by Franco Zeffirelli was plagued with technical disasters; it also overwhelmed and obscured Barber's music, which most critics derided as uncharacteristically weak and unoriginal. The critical rejection of music that Barber considered to be among his best sent him into a deep depression. In recent years, a revised version of Antony and Cleopatra, for which Menotti provided collaborative assistance, has enjoyed some success.
Violin
In 1939 Philadelphia industrialist Samuel Simeon Fels commissioned Barber to write a violin concerto for Fels's ward, Iso Briselli, a graduate from the Curtis Institute of Music the same year as Barber, 1934. The Barber biographies written by Nathan Broder (1954) and Barbara B. Heyman (1992) discuss the genesis of the concerto during the period of the violin concerto's commission and subsequent year leading up to the first performance. Heyman interviewed Briselli and others familiar with the history in her publication. In late 2010, previously unpublished letters written by Fels, Barber, and Albert Meiff (Briselli's violin coach in that period) from the Samuel Simeon Fels Papers archived at the Historical Society of Pennsylvania became available to the public. The film "The Deep Blue Sea", released in 2011, directed by Terence Davies and starring Rachel Weisz and Tom Hiddleston, featured in its soundtrack Barber's Concerto for Violin and Orchestra, Op. 14, performed by Hilary Hahn and the Saint Paul Chamber Orchestra conducted by Hugh Wolff.
Notable compositions
Dover Beach (Medium voice and string quartet) (Op. 3, 1931)
The School for Scandal (Overture) (Op. 5, 1931)
Cello Sonata (Op. 6, 1932)
Music for a Scene from Shelley (Op. 7, 1933)
(First) Symphony in One Movement (Op. 9, 1936)
Adagio for Strings (arr. of String Quartet, movement 2) (Op. 11, 1938)
Essay for Orchestra (Op. 12, 1937)
Violin Concerto (Op. 14, 1939)
Reincarnations for mixed chorus, (Op. 16, 1939–1940); words by Antoine Ó Raifteiri in translation by James Stephens
Second Essay for Orchestra (Op. 17, 1942)
Excursions (Op. 20, 1942–44)
Capricorn Concerto (Op. 21, 1944)
Cello Concerto (Op. 22, 1945)
Medea (ballet) (Op. 23, 1946)
Knoxville: Summer of 1915 (Soprano & Orchestra) (Op. 24, 1948)
Sonata for Piano (Op. 26, 1949)
Hermit Songs (Op. 29, 1953)
Prayers of Kierkegaard (Soprano, Choir & Orchestra) (Op. 30, 1954)
Summer Music for Wind Quintet (Op. 31, 1956)
Vanessa (opera) (Op. 32, 1957)
Nocturne (Homage to John Field) (Piano) (Op. 33, 1959)
A Hand of Bridge (Chamber opera) (Op. 35, 1959)
Toccata Festiva (Organ and Orchestra) (Op. 36, 1960)
Piano Concerto (Op. 38, 1962)
Antony and Cleopatra (Op. 40, opera, 1966, rev. 1974)
References
Samuel Barber Wikipedia
(Text) CC BY-SA