Name

Hanuman Beniwal








Hanuman beniwal with living india news full program 2015
Hanuman Beniwal is MLA from Khinvsar (Ind. MLA-2013), Nagaur and Ex-President, University of Rajasthan Jaipur. He comes from village Barangaon in Nagaur tehsil and district in Rajasthan.
Contents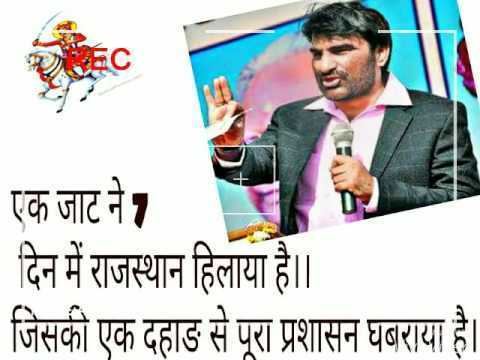 Career in politics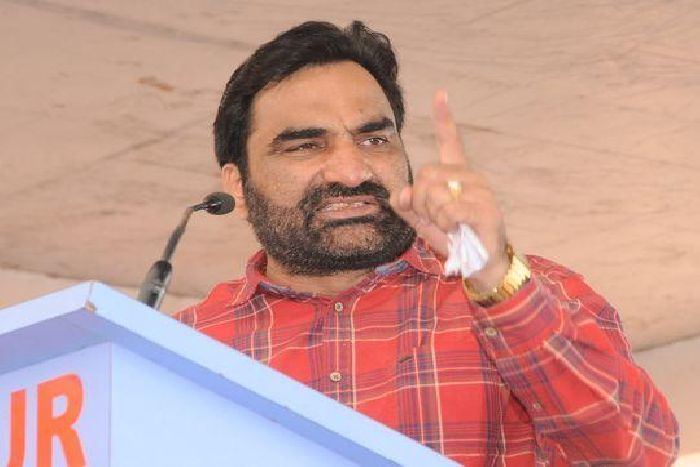 He is the most prominent Jat leader in Nagaur and has won the assembly elections as an Independent. In 2013 Assembly election he was Independent candidate and defeated his rival BJP candidate by a margin of 23020 votes. In 2008 he was a BJP candidate and had defeated his rival BSP candidate by a margin of 24443 votes.
New face of Jat politics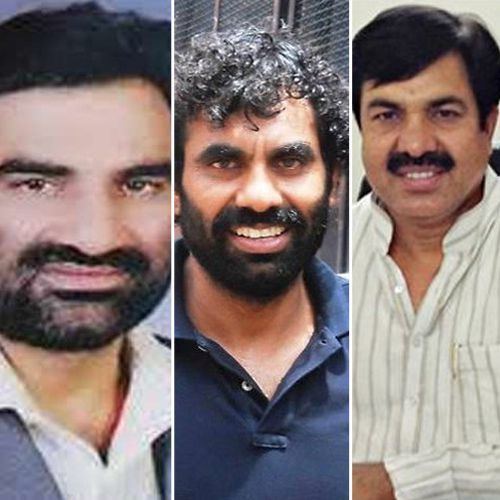 Earlier BJP MLA and young Jat leader Hanuman Beniwal was suspended from Bhartiya Janta Party (BJP) after remark against Rajasthan BJP Leaders including former Rajasthan CM Vasundhara Raje and other leaders like Rajendra Rathore. Beniwal, at a function in Maharani Girls College, had accused Raje of being "corrupt" and challenged Chief Minister Ashok Gehlot to take action against her. Hanuman Beniwal is one of dominating Jat Lobby of Rajasthan and known as new face of Jat politics in Rajasthan.
Hanuman Beniwal attacked in Jaipur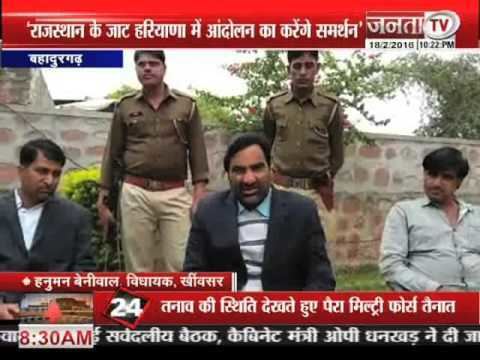 Independent MLA Hanuman Beniwal was attacked allegedly by some unidentified assailants when he was going to Nagaur from here on Wednesday. He was in my vehicle with driver and two others. The vehicle was stranded in traffic jam due to a procession of Rajput community. After few minutes, a mob of 30-40 youths attacked his vehicle with sticks. Windowpanes of his SUV were broken in the incident which took place near Jobner-Kalwar road. Probably, they were the part of the procession and attacked him at the behest of some ministers. The attackers surrounded and damaged his vehicle. Fortunately, the jam was cleared and the driver sped away, two people sitting with him received minor injuries.
Hanuman Beniwal accuses Yunus Khan
Independent MLA Hanuman Beniwal accused cabinet minister Yunus Khan of helping alleged gangster Anandpal Singh escape from police custody as part of a political quid pro quo. Beniwal, who represents Khinvsar constituency in Nagaur, alleged that Khan helped Anandpal escape police custody after the alleged gangster helped him win the Assembly elections in 2013. He has demanded a CBI inquiry in the matter.
Rajasthan University violence
The National Students Union of India (NSUI) staged a protest at the Rajasthan University campus on Thursday, demanding action against the police for "showing excessive brutality". The agitation was held a day after the police lathi-charged a group of RU students protesting against a recent attack on Independent MLA from Nagaur, Hanuman Beniwal. The students were organising a peaceful rally when the police started the lathi-charge. Many of NSUI students were injured. NSUI office was also raided. Around 500 students under the banner 'Kisaan Yuva Aakrosh Rally' had assembled at the university campus on Wednesday morning protesting against the alleged attack on Beniwal. The procession turned violent when police tried to contain them in the campus resulting in alleged stone pelting by the agitating students. The police resorted to lathi-charge to disperse them that led to vandalism and chaos on the campus, leaving 30 students and 18 policemen injured.
Assembly protest
On 25 April 2017, Beniwal protested the Speaker of the Assembly by charging up to the Assembly well and tearing up his own papers.
References
Hanuman Beniwal Wikipedia
(Text) CC BY-SA