The story concerns an inner city middle-school teacher who forms a friendship with one of his students after she discovers that he has a drug habit. The film is based on a 19-minute film made by Boden and Fleck in 2004, titled Gowanus, Brooklyn. It premiered in competition at the 2006 Sundance Film Festival. It was released theatrically on August 11, 2006.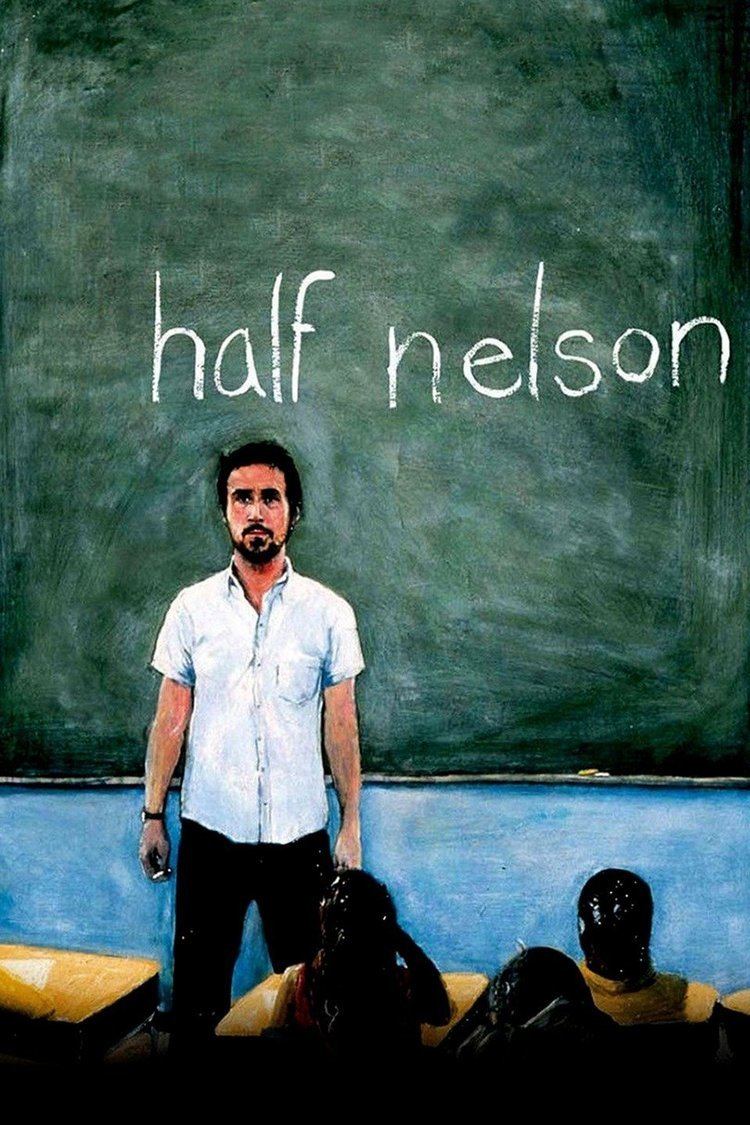 Dan Dunne (Ryan Gosling) is a young middle-school history teacher at a Brooklyn school, with a teaching style that rejects the standard curriculum in favor of an approach based upon dialectics (specifically Engels' three laws of dialectics, though this is never referred to by name).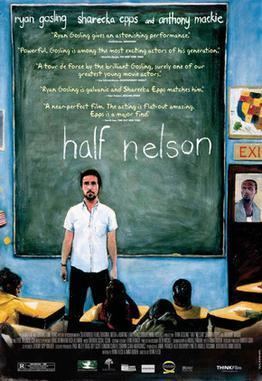 Though he seems to have it all together in the classroom, on his own time he is found frequently snorting and freebasing cocaine. After a basketball game, Dan's ex-girlfriend, Rachel (Tina Holmes) turns up, evoking emotions that he cannot handle. A short while later, one of his students (and a player on the girls' basketball team he coaches), Drey (Shareeka Epps), catches him getting high in the locker room.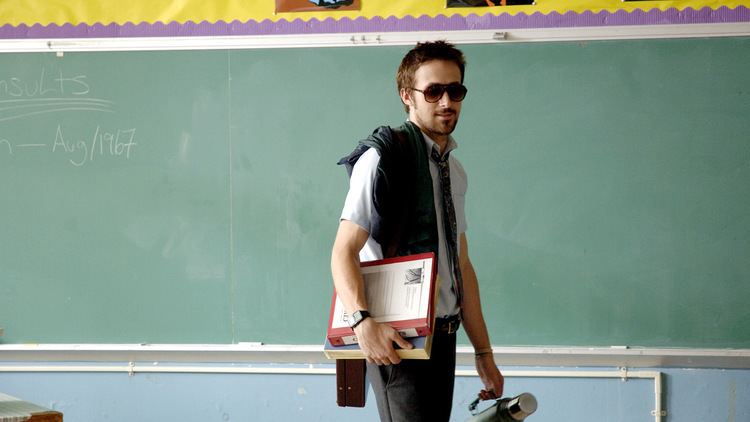 Meanwhile, Drey has to deal with a single-mother (Karen Chilton) who is always at work, a brother, Mike (Collins Pennie), who is in prison for selling drugs for neighborhood dealer, Frank (Anthony Mackie) and an absent father. Drey's lack of supervision makes her a target for Frank's operation and he encourages her to become involved in his business.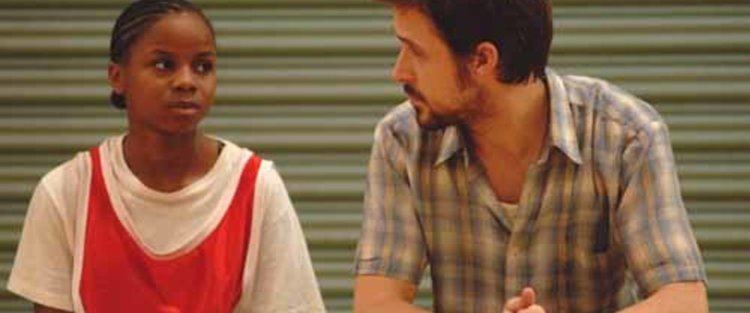 As Dan and Drey begin to get a better understanding of each other as friends, they both know what the other one should stay away from and what they need, but is struggling to get by themselves. Dan perceives that Frank is a bad influence on Drey and tries to intercede on numerous occasions. And Drey tries to get Dan to open up about his drug habit to no avail as he feels uncomfortable talking with a student about it.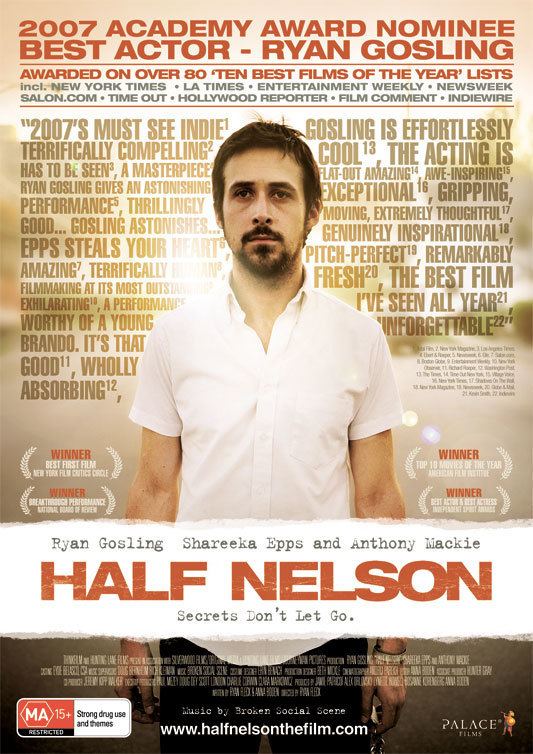 After a tense conversation with Frank about Drey, Dan goes to Isabel's (Monique Gabriela Curnen) house, another teacher at the school, with whom he had one previous date. He forces himself on her, trying to right his apparent disinterest in her on their last date, but after she defends herself and runs off, he feels bad and decides to leave. The following day, he further takes his stress out on Drey, telling her to talk to friends her own age when she finds him, hoping to hang out. Drey, a little upset at this, is pushed further into the company of Frank, and he has her do her first drug deal.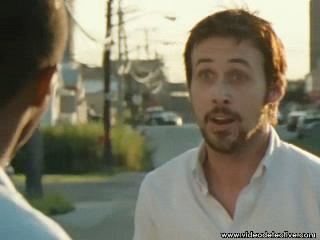 Dan goes to his parents' house for dinner, where his brother, Jeff, and his girlfriend, Cindy, also attend. He says little, and does not enjoy himself much, but a joke of Jeff's that Cindy tells him makes him laugh. The same night, Drey is out with Frank, dealing. In the film's pinnacle scene, Drey arrives at a place to deliver some drugs and walks into a room of stoned drug users. The person revealed to be the buyer is Dan as he walks out of the back room and slumps down at the sight of Drey being the drug runner. There is only a slight shameful nod from him as he holds out the money to hand to her for the drugs. This exchange is the culmination of what each was trying to get the other to stay away from, and is finally brought to its climax by them encountering the other doing just that. The next day, Dan is not at school, and his students are told that he is being replaced by a Mr. Light, without much explanation. This changes something within Drey as she refuses a lift home from Frank, choosing to turn from that path.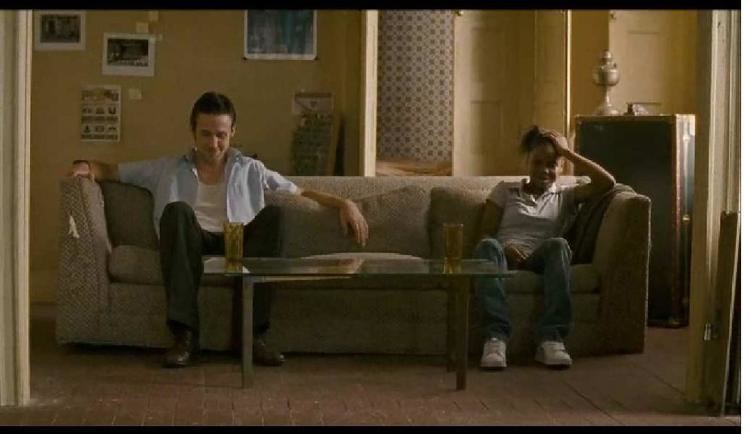 She knocks on Dan's door and he answers. He goes into the bathroom, shaves and cleans himself up, before sitting down to drink a glass of water. Drey sits down and joins him. The film ends with Dan telling the same joke he heard from Cindy, but the timing is all wrong. Drey says, "That was horrible", and they both laugh.
The film was given limited release opening in two theaters, taking in $53,983 its opening weekend. The film grossed $2,697,938 in North America and $1,962,543 internationally for a worldwide gross of $4,660,481. The film's budget was $700,000.
Half Nelson received critical acclaim. On Rotten Tomatoes the film has an approval rating of 90%, based on 130 reviews, with an average rating of 7.8/10. The site's critical consensus reads, "Half Nelson features powerful performances from Ryan Gosling and Shareeka Epps. It's a wise, unsentimental portrait of lonely people at the crossroads." On Metacritic the film has a score of 85 out of 100, based on reviews from 31 critics, indicating "universal acclaim".
On the television show Ebert & Roeper that aired during the weekend of August 13, 2006, Richard Roeper and guest critic Kevin Smith gave Half Nelson a "two big thumbs up" rating. Smith said that it was probably one of the ten best films he had seen in the last decade. Jim Emerson, editor of Chicago Sun-Times, gave the film four-stars-out-of-four and called it a masterpiece.
Entertainment Weekly film critic Lisa Schwarzbaum awarded the film with an "A" and stated in her review for the film, "Half Nelson offers an opportunity to marvel, once again, at the dazzling talent of Ryan Gosling for playing young men as believable as they are psychologically trip-wired." LA Weekly critic Scott Foundas wrote, "At a time when most American movies, studio made or 'independent,' seem ever more divorced from anything approximating actual life experience, Half Nelson is so sobering and searingly truthful that watching it feels like being tossed from a calm beach into a raging current."
Los Angeles Times critic Kenneth Turan gave the film an enthusiastic response, stating in his review, "What is different about Half Nelson is the execution, the kind of subtlety in writing, directing and acting (by costars Shareeka Epps and Anthony Mackie as well as Gosling) you seldom see." Film critic Jonathan Rosenbaum of the Chicago Reader wrote that "a dedicated, charismatic, crack-addicted history teacher is the most believable protagonist in an American movie this year."
The Monthly film critic Luke Davies described the film as "engaging and elegant, unpredictable and non-didactic, a film which comfortably sits with its own ambiguities and even allows them to go largely unresolved," commending the film's fresh take on the occasionally exhausted "teacher with a heart of gold" story, achieved by "one of the [film's] quiet strengths ... that it doesn't try to resolve Dunne's journey of devouring". Davies concluded that the film's optimistic and pessimistic convergence deemed the film "transparent and sparkling and diamond-hard, a small gem." Paste Magazine named it one of the "50 Best Movies of the Decade" (2000–2009), ranking it at #16.
Half Nelson: Original Motion Picture Soundtrack was released in the United States and Canada on August 8, 2006 by Lakeshore Records. The Canadian band Broken Social Scene, featured prominently throughout the film, is also included on the soundtrack.
Track listing
Many of the nominations were for Ryan Gosling, including the Academy Award, for his performance as Dan Dunne.
Academy Award for Best Actor (Ryan Gosling) — Nominated (2006)
Black Reel Award for Best Breakthrough Performance (Shareeka Epps) — Nominated (2007)
Boston Society of Film Critics Award for Best New Filmmaker (Ryan Fleck) — Winner; Best Supporting Actress (Shareeka Epps) — Nominated (2006)
Broadcast Film Critics Association Award for Best Actor (Ryan Gosling) — Nominated; Best Young Actress (Shareeka Epps) — Nominated (2007)
Chicago Film Critics Association Award for Most Promising Performer (Shareeka Epps) — Nominated (2006)
Dallas-Fort Worth Film Critics Association – Russell Smith Award (Ryan Fleck) — Winner (2006)
Deauville Film Festival – Jury Special Prize Ryan Fleck — Winner; Revelations Prize (Ryan Fleck) — Winner (2006)
Gotham Award for Best Film (Ryan Fleck) — Winner; Breakthrough Award (Shareeka Epps; Tied with Rinko Kikuchi for Babel); Breakthrough Director Award (Ryan Fleck) — Winner (2006)
Independent Spirit Award for Best Female Lead (Shareeka Epps) — Winner; Independent Spirit Award for Best Male Lead (Ryan Gosling) — Winner; Independent Spirit Award for Best Director (Ryan Fleck) — Nominated; Best Feature (Jamie Patricof, Alex Orlovsky, Lynette Howell, Anna Boden, and Rosanne Korenberg) — Nominated; Best First Screenplay (Anna Boden and Ryan Fleck) — Nominated (2007)
Locarno International Film Festival - Special Jury Prize (Ryan Fleck – Director, Anna Boden – Producer, Lynette Howell – Producer, Rosanne Korenberg – Producer, Alex Orlovsky – Producer, and Jamie Patricof – Producer) — Winner; Youth Jury Award – Special Mention (Ryan Fleck) — Winner; Golden Leopard (Ryan Fleck) — Nominated (2006)
Nantucket Film Festival – Screenwriting Award (Anna Boden and Ryan Fleck) — Winner (2006)
National Board of Review for Best Breakthrough Performance – Male (Ryan Gosling) — Winner (2006)
Philadelphia Film Festival for Best Director (Ryan Fleck) — Winner (2006)
San Francisco International Film Festival for Best Film (Ryan Fleck) — Winner (2006)
Seattle International Film Festival – Golden Space Needle Audience Award for Best Actor (Ryan Gosling) — Winner (2006)
Screen Actors Guild Award for Outstanding Performance by a Male Actor in a Leading Role (Ryan Gosling) — Nominated (2007)
Stockholm Film Festival for Best Actor (Ryan Gosling) — Winner (2006)
Half Nelson was released on DVD on February 13, 2007, courtesy of ThinkFilm and Sony Pictures. Bonus features include outtakes, deleted scenes, filmmaker commentary, and a music video by Rhymefest. The film has earned $16,180,000 in rentals and $1,538,323 in DVD sales.