India




Uttarakhand Open University




Hindi




Uttarakhand




Nainital



Haldwani (in Hindi ?????????, in Urdu ???????, in Punjabi ????????? ) is a city, which along with its twin township of Kathgodam forms the Haldwani-Kathgodam municipal Corporation (since May 2011) in Nainital District in the Indian state of Uttarakhand.
Haldwani is the third most populous city in Uttarakhand, and is known as the "Gateway of Kumaon". In Kumaoni, the local dialect, the place is called "Halduvani", literally "forest of Haldu", after the tree named "Haldu"[2], often referred to as "Kadamb" (Haldina cordifolia), which was found in abundance prior to deforestation for agriculture and settlement.
In 1816, after the British defeated Gorkhas, Gardner was appointed the Commissioner of Kumaon. Later George William Trail took over as Commissioner and renamed Halduvani as Haldwani in 1834. Though British records suggest that the place was established in 1834, as a mart for hill people who visited the Bhabhar (Himalayan foothills) region, during the cold season.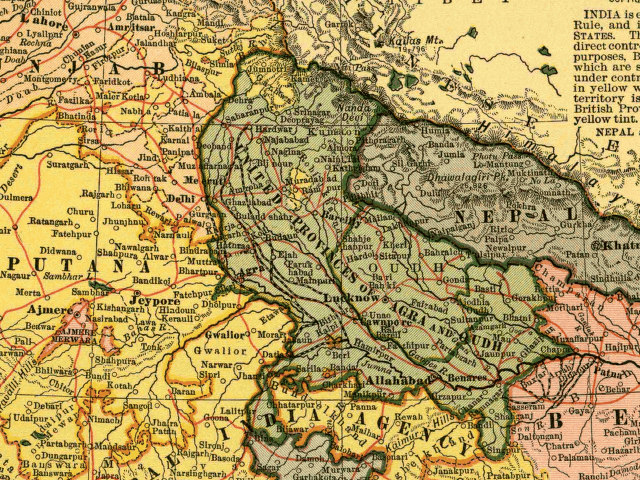 Mughal historians mention that in the 14th century, a local ruler, Gyan Chand of Chand Dynasty, visited Delhi Sultanate and received the regions of Bhabhar- Terai up to the Ganges as a grant from then Sultan. Later, the Mughals tried to take over the hills, but their attempts received a setback due to the difficult terrain.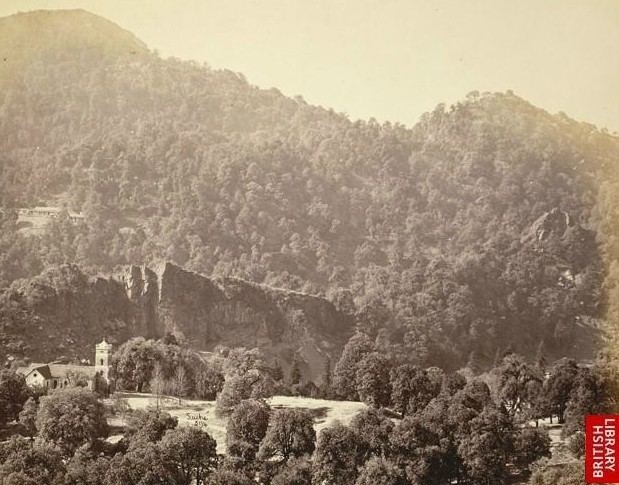 In 1856, Sir Henry Ramsay took over as the Commissioner of Kumaon. During the Indian Rebellion of 1857, it was briefly seized by the rebels of Rohilkhand, soon martial law was declared in the region by Sir Henry Ramsay, and by 1858, the region was cleared of the rebels.
Later, Ramsay connected Nainital with Kathgodam by road in 1882. In 1883–84, the railway track was laid between Bareilly and Kathgodam. The first train arrived at Haldwani from Lucknow on 24 April 1884. Later, the railway line was extended to Kathgodam.
In 1901, with a population of 6,624, Haldwani was the headquarters of the Bhabhar region of Nainital District, in the United Province, and it also used to become the winter headquarters of the officers of the Kumaun Division and of Nainital District. The Arya Samaj Bhavan was built in 1901 and Sanatan Dharm Sabha in 1902. The Tehsil office was opened here in 1899, when it became the tehsil headquarters of the Bhabhar, one of four division of Nainital district, and included 4 towns and 511 villages; and had a combined population of 93,445 (1901), spread over 1,279 sq. miles. Though before the formation of Nainital district in 1891, it was part of the Kumaon District, which was later called Almora district.
In 1904, it was constituted as a notified area and in 1907 Haldwani got the status of town area.
Gora Padao, 4 km south of Haldwani was named after a British camp/post at that location in the mid-19th century, Gora being a slang for the British.
Haldwani-Kathgodam Municipal Council was established on 21 September 1942. Currently it is the third largest Municipal Council in the state of Uttarakhand after Dehradun and Haridwar.
Haldwani is located at 29.22°N 79.52°E? / 29.22; 79.52. It has an average elevation of 424 metres (1,391 feet). Geologically, Haldwani is settled on a piedmont grade (called Bhabhar) where the mountain rivers go underground to re-emerge in the Indo-Gangetic plain. It has historically been a trading post and then a hub between the hilly regions of Kumaon and the Indo-Gangetic Plain.

The region is dominated by both Kumaoni people and people from western Uttar Pradesh or who are native of terai-bhabhar region of Uttarakhand but still it is home to a significant percentage of people belonging to other religions and regions. One can find variety in all aspects from dishes to clothings and from dialect to architecture. Rock and popular English music is finding a good market in the rapidly expanding music market along with traditional Pahari music of the Kumaon Hills and local Desi Folk songs. Punjabi Music is also very popular and this region of Uttarakhand also have a large number of Punjabis living here. Drinking is not considered a taboo anymore, given that the person doesnt drink in noon time, and is busy with his own job. A small town nearly 2 decades ago, is now rising as a regional hub trading in modern amenities and better infrastructure (roads, shopping centres and hospitals) due to rapid urbanization. Haldwani is said to be a "Great city shadowed by Nainital". Haldwani at all geo-political bases is always above Nainital town which is the district centre. The Government policy of "Polishing" Nainital and doing nothing for the ever big Haldwani city, has left the citizens of Haldwani demanding Haldwani as a new district headquarters in place of Nainital, or creating a new district called Haldwani consisting the Bhabhar area of Kumaon excluding the hilly Nainital. Many uprisings were led by the local public since independence with the demand for the creation of a new district.
Since the creation of Udham Singh Nagar district in 1995 with headquarter at Rudrapur, only 28 km. away from Haldwani there seems no demand of Haldwani district. Now Tarai area is excluded from Nainital district leaving only bhabhar and hills.
Well connected with the Indo-Gangetic plain by road (to New Delhi, Dehradun and Lucknow) and rail (New Delhi, DehraDun, Lucknow and Kolkata), Haldwani is an important commercial hub. It is home to one of the largest vegetable, fruit and foodgrain markets in Kumaon. Being the gateway to most of Kumaon and parts of Garhwal, it is an important revenue center of Uttarakhand based on its advantageous location as a base depot for goods in transit to the hills. The Gaula river is exploited for a large quantity of boulders, sand and gravels every year, and forms an important revenue source for both the government and local business.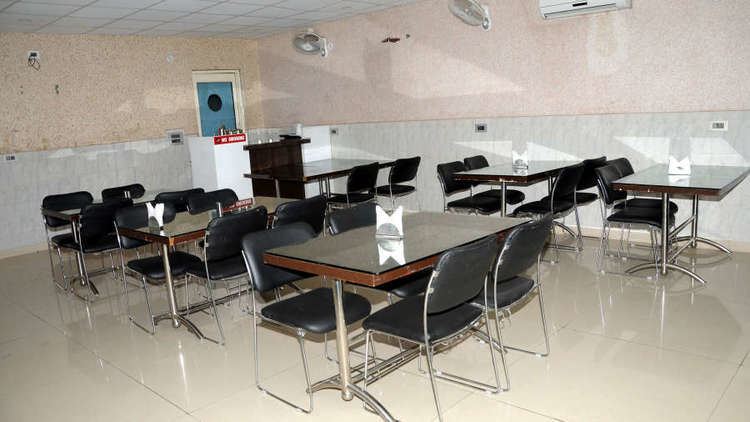 Some local delicacies are:
Rumali Roti
Chane-Halwa
Angoordana
Kaju ki Barfi
Gajar Ka Halwa
Faluda Kulfi
Gajak
Ghewar
Aalu Chat
Samosay
Momos
Bal Mithai
Aalu ka Paratha
Methi ke pakauray
Malta (fruit)
Kaphal(fruit)
Mango (fruit)
Aadoo/Peach (fruit)
Khumani/Apricot(fruit)
Pulam/Plum(fruit)
Leechi (fruit)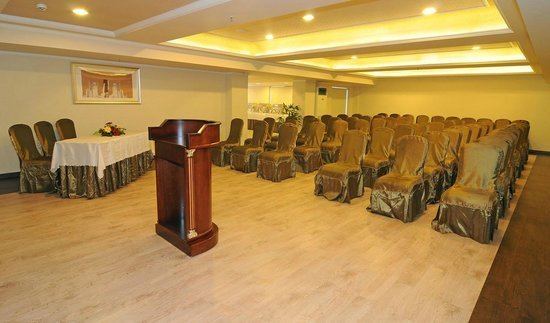 Local people here have a great taste for food, the place is famous for a wide variety of sweets and various multinational cuisines specially Chinese. Also there are many restaurants that serve range of various Indian cuisines. One can easily find the famous Indian snacks on road side stalls and restaurants anywhere round the corner of the city, which are also the main points for youth and families to gathers for food and fun.
Haldwani Wikipedia
(,)http://upload.wikimedia.org/wikipedia/commons/a/a9/United_Provinces_1903.gif(,)http://upload.wikimedia.org/wikipedia/en/archive/c/cd/20120412114746!StJohn_in_Wilderness1860_BLcollection.jpg(,)http://ehaldwani.com/img/broadcast/2026888148_amar.jpg(,)http://im.hunt.in/cg/Haldwani/City-Guide/Haldwani-sports.jpg
(,)http://images.trvl-media.com/media/content/shared/images/travelguides/destination/viewfinder/images/res40/68000/68133-Bhujiaghat.jpg(,)http://images.trvl-media.com/media/content/shared/images/travelguides/destination/viewfinder/images/res30/68000/68070-Haldwani.jpg(,)http://images.trvl-media.com/media/content/shared/images/travelguides/destination/viewfinder/images/res40/68000/68135-Bhujiaghat.jpg(,)http://images.trvl-media.com/media/content/shared/images/travelguides/destination/viewfinder/images/res30/68000/68069-Haldwani.jpg(,)http://aminus3.s3.amazonaws.com/image/g0009/u00008306/i00280534/b2d1ec81a5d50e922ab27f99c9f1b670_large.jpg(,)http://img02.olx.in/images_olxin/1580289_1_1000x700_4890-sqft-plot-gayatri-colony-near-st-theresa-school-haldwani.jpg(,)https://c2.staticflickr.com/6/5102/5648064368_b86e7ddf9f_b.jpg(,)http://images.trvl-media.com/media/content/shared/images/travelguides/destination/viewfinder/images/res40/68000/68075-Haldwani.jpg(,)http://www.tourmyindia.com/blog/wp-content/uploads/2014/04/Gwaldam.jpg(,)http://www.solobackpacker.com/wp-content/uploads/2014/04/Awesome-Landscape-at-Gwaldam.jpg(,)http://www.tourmyindia.com/blog/wp-content/uploads/2014/04/almora.jpg(,)http://4.bp.blogspot.com/-aEKURaXuu9w/TeZlKkc1kjI/AAAAAAAAAFs/xcIrau4t6YA/s1600/nainital-hdr-morning-landscape-sonyw.jpeg(,)http://farm6.static.flickr.com/5021/5648156884_b466450d3a.jpg
(,)http://res.cloudinary.com/simplotel/image/upload/x_0,y_218,w_4288,h_2412,c_crop,q_60,fl_progressive/w_900,h_506,c_fit/genx-haldwani/Restaurant_GenX_Haldwani_Hotel_Haldwani_ktkr7q(,)http://media-cdn.tripadvisor.com/media/photo-s/03/4a/a5/e1/blue-saphire-clarks-inn.jpg(,)http://www.cleartrip.com/places/hotels//7384/738450/images/big_4_w.jpg(,)http://www.relaxinnhotel.com/image/foods.jpg(,)http://media-cdn.tripadvisor.com/media/photo-s/03/4a/a5/de/blue-saphire-clarks-inn.jpg(,)http://media-cdn.tripadvisor.com/media/photo-s/03/5f/61/35/bollywood-masala.jpg(,)http://media-cdn.tripadvisor.com/media/photo-s/02/d3/6e/50/new-krazy-kitchen.jpg(,)http://im.hunt.in/cg/Haldwani/City-Guide/restaurant.jpg(,)http://www.ehaldwani.com/img/add_image/437602997_sharm-el-sheikh-restaurant_7041.jpg(,)http://www.ehaldwani.com/img/user_slide/1032692475_lemon-park-haldwani-7220202.jpg(,)http://media-cdn.tripadvisor.com/media/photo-s/04/3d/fb/93/getlstd-property-photo.jpg(,)http://im.hunt.in/cg/nainital/City-Guide/Nainital-restaurant.jpg
(,)http://corbettvillage.in/slides/2.jpg(,)http://img01.olx.in/images_olxin/25940209_1_1000x700_pahadi-culture-of-uttrakhand-haldwani.jpg(,)http://www.saintclassified.in/uploads/nupur-culture-public-d2911.jpg(,)http://www.haldwani.co.in/gallery/people/larger/Ghanshyam%2520Bhatt%2520Nationally%2520Renowned%2520Theatre%2520Persona%2520from%2520Haldwani.jpg(,)http://i.ytimg.com/vi/vB1WbzChdfE/hqdefault.jpg(,)http://i.ytimg.com/vi/C5ruxf-dUdM/hqdefault.jpg