Spouse

Casey Close (m. 1997)









Full Name

Gretchen Elizabeth Carlson

Born

June 21, 1966 (age 55) (

1966-06-21

)

Anoka, Minnesota, U.S.

Alma mater

Stanford University(B.A., Sociology, 1990)

Occupation

Host of The Real Story with Gretchen Carlson(Fox News Channel)(2006-present)

Known for

TV JournalistMiss America 1989

Title

Miss Minnesota 1988Miss America 1989

Website

Official WebsiteBiography on FoxNews.com

Parents

Karen Carlson, Lee Carlson

Children

Christian Close, Kaia Close

Movies and TV shows

Fox & Friends, The Real Story with Gretchen, The Persecuted, The Early Show, CBS Evening News




Similar People

Casey Close, Brian Kilmeade, Steve Doocy, Martha MacCallum, Alisyn Camerota




Profiles



Gretchen carlson liberty university convocation
Gretchen Elizabeth Carlson (born June 21, 1966) is an American television commentator and author.
Contents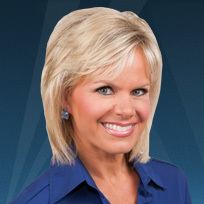 Carlson was crowned the 1989 Miss America while representing her native state of Minnesota. She graduated from Stanford University with honors before embarking on a career in television. Gaining experience as anchor and reporter for several local network affiliates, she joined CBS News as a correspondent in 2000 and became the co-host of the Saturday edition of The Early Show. In 2005, she moved to Fox News Channel and became the co-host of the morning show Fox & Friends along with Steve Doocy and Brian Kilmeade. In 2013, she announced her departure from Fox & Friends and soon thereafter launched a new program called The Real Story with Gretchen Carlson. Her autobiography, Getting Real, was published in 2015 by Viking.
Her contract with Fox News expired on June 23, 2016. On July 6, she filed a lawsuit against then Fox News Chairman and CEO Roger Ailes claiming sexual harassment. Subsequently, dozens of other women also stepped forward to accuse Ailes of harassment, and Ailes was forced to resign under pressure. In September 2016, Carlson and 21st Century Fox Corporation (Fox News' parent corporation) settled the lawsuit for $20 million.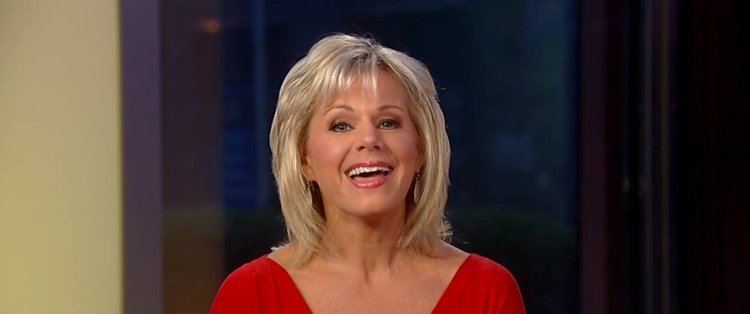 Gretchen carlson gets real
Early life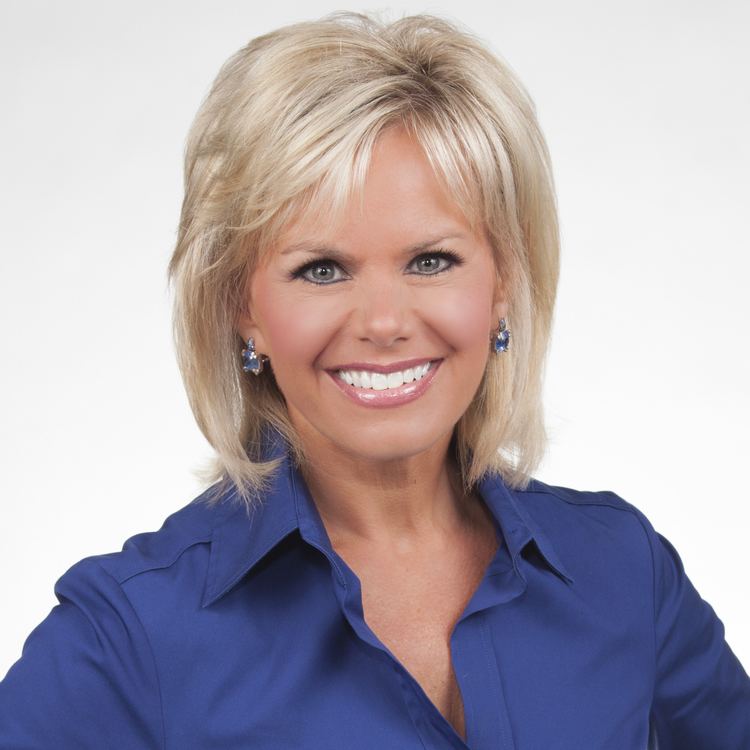 Carlson was raised in a Lutheran family in Anoka, Minnesota, the daughter of Karen Barbara (Hyllengren) and Lee Roy Carlson. She is of Swedish descent. Her father owned a car dealership with her uncle. She has two brothers and one sister. Her grandfather was the pastor of the then second-largest Lutheran church in the United States. She graduated from Anoka-Hennepin School District 11's Anoka High School, where she was a 1984 class valedictorian. One of her childhood nannies was Michele Bachmann, the future Republican congresswoman.
Growing up, Carlson was an accomplished violinist, winning numerous local and national competitions. She performed as a soloist with the Minnesota Orchestra as an 8th grader and was the concertmistress for the Greater Twin Cities Youth Symphony. She spent five summers studying at the prestigious Aspen Music Festival and School in Aspen, Colorado. Winner of several concerto competitions at the MacPhail Center for Music in Minneapolis, she was also featured as a soloist with the Saint Paul Chamber Orchestra.
In 1984, Carlson was elected as one of the Anoka Homecoming attendants. She won the title of Miss Minnesota in 1988 and became the third woman from Minnesota to win the Miss America title. For the talent competition, she played Zigeunerweisen, the violin composition of Sarasate.
Carlson graduated from Stanford University, where she studied organizational behavior. While at Stanford, she spent a study-abroad year at Oxford University, studying the works of Virginia Woolf.
In September 2011, Carlson was named to the inaugural class of the Anoka High School Hall of Fame.
Career
Carlson originally gained recognition as the co-anchor of the Saturday edition of The Early Show on CBS along with Russ Mitchell. She joined CBS News as a correspondent in 2000 and began working on The Early Show in 2002. Before her tenure at CBS, she served as a weekend anchor and reporter for KXAS-TV in Dallas, Texas, and was an anchor and reporter at WOIO-TV in Cleveland, Ohio, and for WCPO-TV, in Cincinnati. She began her television career in Richmond, Virginia, as a political reporter for WRIC-TV. She began her media career in a franchise called Neighborhood News.
Carlson was moved to Fox & Friends initially as a weekend substitute host. But on September 25, 2006, a shifting of anchors, which included E.D. Hill moving to the 10 a.m. hour of Fox News Live, opened a weekday slot on Fox & Friends, which she filled. She co-hosted with Steve Doocy and Brian Kilmeade for several years. She left Fox & Friends in September 2013 to anchor a one-hour daytime program, The Real Story with Gretchen Carlson, beginning in the fall of 2013, taking part of the slot opened by Megyn Kelly's move to primetime.
On Fox & Friends, during a January 10, 2007, interview with Dan Bartlett, counselor to then-president George W. Bush, Carlson labeled Democratic U.S. Senator Ted Kennedy a "hostile enemy" of the United States, "right here on the home front". Bartlett replied, "Well, we don't view Ted Kennedy as a hostile enemy. We do view him to be an open and often critic of the war. He has been from the very outset. I don't think that's anything new." Keith Olbermann chose her as that day's "Worst Person in the World" on that night's broadcast of his show Countdown, while Howard Kurtz of The Washington Post called it "the Fox News exchange of the day" and asked, "Doesn't the Constitution allow for dissent?"
In July 2014, Carlson appeared in the movie Persecuted as journalist Diana Lucas.
Sexual harassment lawsuit and settlement
On the morning of July 6, 2016, Carlson confirmed on her Twitter account that she was no longer with Fox News. That day, she filed a sexual harassment lawsuit against Fox News chairman Roger Ailes in the Superior Court of New Jersey. In her complaint, Carlson alleged that she was fired from her program for refusing Ailes' sexual advances.
Carlson's allegations received widespread media coverage. After Carlson came forward, six more women spoke to Gabriel Sherman of New York magazine, alleging that Ailes had sexually harassed them and that Ailes had "spoke openly of expecting women to perform sexual favors in exchange for job opportunities." Shortly thereafter, Carlson sat down for an interview with John Koblin of The New York Times, saying, "I wanted to stand up for other women who maybe faced similar circumstances."
As the case progressed, Carlson reached out directly to her fans, thanking them in a series of Twitter videos and offering her support for fellow victims of sexual harassment. She also criticized Fox's attempt to force her claims to be adjudicated via closed-door mandatory arbitration rather than in court. (Fox filed court papers arguing that Carlson was compelled by her contract to adjudicate her claims in arbitration). Carlson said: "Forcing victims of sexual harassment into secret arbitration proceedings is wrong, because it means nobody finds out what really happened."
Facing overwhelming public criticism, Ailes resigned on July 21, 2016. In an interview with Margaret Sullivan of The Washington Post, Carlson said she felt "relief that now I would be believed," though she also "felt angry that it took so long" for Ailes to step down.
On September 6, 2016, 21st Century Fox Corporation (the parent company of Fox News) announced that it had settled the lawsuit with Carlson. The settlement was reportedly $20 million. As part of the settlement, 21st Century Fox apologized to Carlson, saying that "We sincerely regret and apologize for the fact that Gretchen was not treated with the respect and dignity that she and all of our colleagues deserve."
Community outreach
Carlson is a longtime supporter of Miss You Can Do It, a pageant with an emphasis "not on looks but courage." Founded by Abbey Curran, a former Miss Iowa USA winner who was born with cerebral palsy, the pageant honors girls and young women who live with special needs and challenges. It was the subject of an HBO documentary in 2013.
In 2016, Carlson served as the pageant's MC. When its organizers fell short of their fundraising goals (threatening the cancellation of the pageant), Carlson volunteered to cover the remaining expenses. On social media, the pageant thanked her for "saving Miss You Can Do It."
Personal life
On October 4, 1997, Carlson married sports agent Casey Close. They live in Greenwich, Connecticut, with their two children.
She announced on Fox & Friends on June 9, 2009, also repeated on Glenn Beck's Fox News program, that her parents' car dealership had been selected for closure as part of the General Motors reorganization and bankruptcy. A year later the Star Tribune reported that "It took an act of Congress, a national TV appeal and maybe a little bit of history on the owners' side, but Main Motor, the Anoka car dealership that Lee and Karen Carlson's family has owned for 91 years, will keep its General Motors dealership after all."
References
Gretchen Carlson Wikipedia
(Text) CC BY-SA