Curaçao, Triple sec, Shirley Temple, Tequila, Sugar
Grenadine is a commonly used, non-alcoholic bar syrup, characterized by a flavour that is both tart and sweet, and by a deep red colour. It is popular as an ingredient in cocktails, both for its flavour and to give a reddish/pink tint to mixed drinks.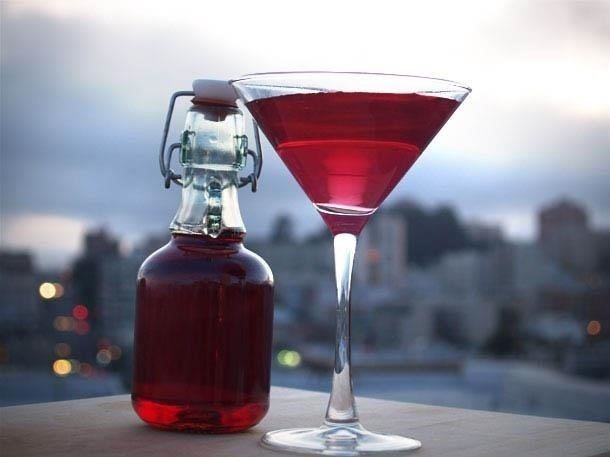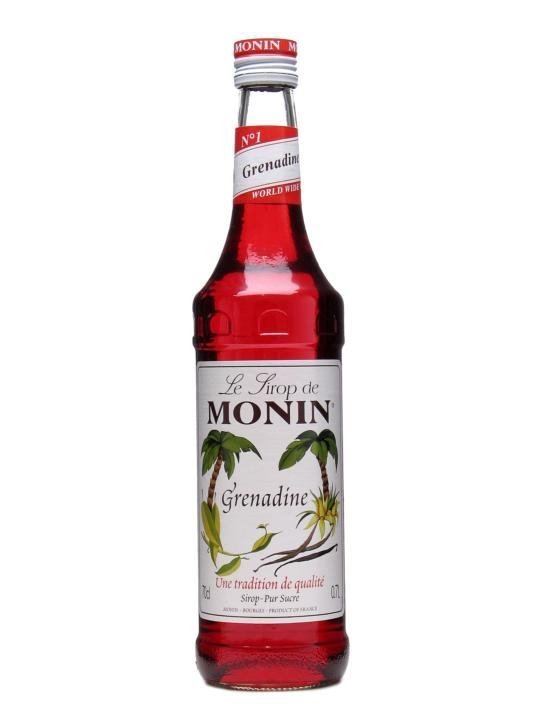 The name grenadine originated from the French word grenade which means pomegranate, with pomme meaning apple and granate derived from the Italian word for seeds.
Grenadine was originally prepared from pomegranate juice, sugar, and water.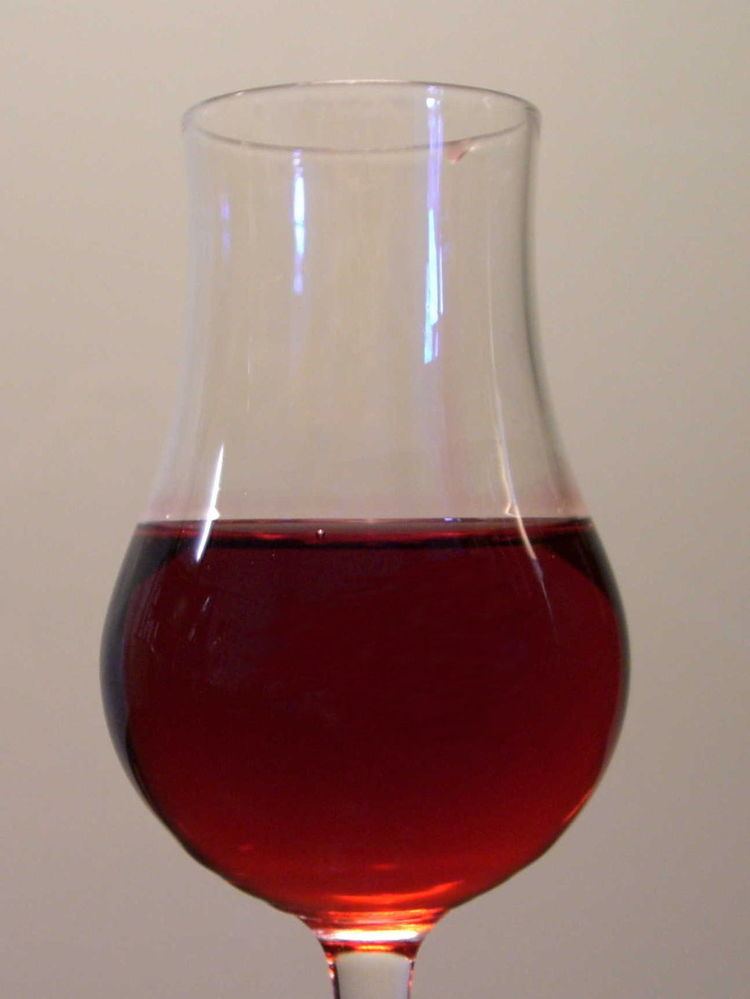 As grenadine is subject to minimal regulation, its basic flavour profile can alternatively be obtained from a mixture of blackcurrant juice and other fruit juices with the blackcurrant flavour dominating.
To reduce production costs, manufacturers have widely replaced fruit bases with artificial ingredients. The Mott's brand "Rose's" is by far the most common brand of grenadine sold in the United States, and is formulated from (in order of concentration): high fructose corn syrup, water, citric acid, sodium citrate, sodium benzoate, FD&C Red #40, natural and artificial flavours and FD&C Blue #1. In Europe, Bols still manufactures grenadine with pomegranate.
Grenadine is commonly used to mix both modern and classic cocktails, such as the Tequila Sunrise, original (1920s) Sea Breeze, or La Tomate (pastis with grenadine).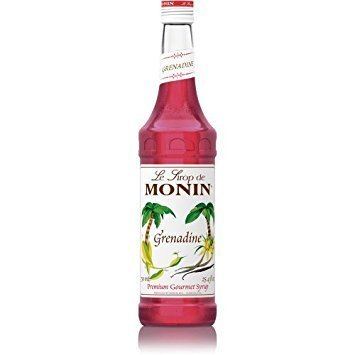 Grenadine is also a popular ingredient in some non-alcoholic drinks, such as the Roy Rogers, pink lemonade and Shirley Temple cocktails, or simply by mixing the syrup with cold water in a glass or jug, sometimes with ice.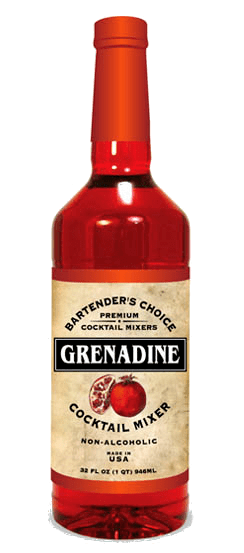 Pomegranate syrup found in most Middle Eastern groceries is made with pomegranate concentrate and sugar, and serves as an authentic grenadine.
Grenadine Wikipedia