Religion

Christianity




Political party

Republican Party




Name

Greg Gianforte





Website

Official website




Spouse(s)

Susan Gianforte







Born

April 17, 1961 (age 54) (

1961-04-17

)

San Diego, California, U.S.




Alma mater

Stevens Institute of Technology




Education

Stevens Institute of Technology




Books

Bootstrapping Your Business: Start and Grow a Successful Company with Almost No Money




Organizations founded

RightNow Technologies



Face the state greg gianforte may 2014
Gregory Richard Gianforte (born April 17, 1961) is an American businessman, engineer, and politician who is the U.S. Representative for Montana's at-large congressional district. On May 25, 2017, he won the special election following Rep. Ryan Zinke's resignation to become Secretary of the Interior. Gianforte and his wife founded RightNow Technologies, a customer relationship management software company.
Contents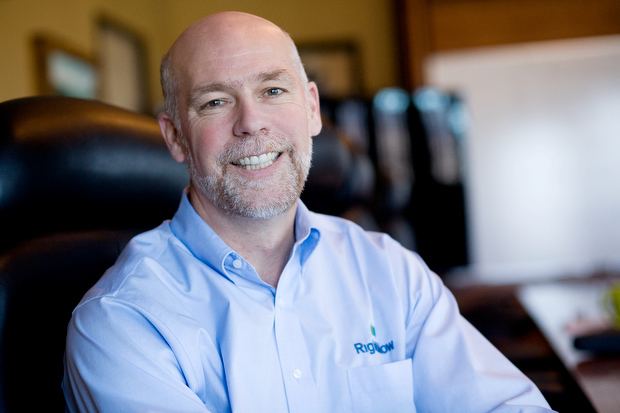 In 2016, he ran for Governor of Montana for the Republican Party, losing to Democratic incumbent Steve Bullock. On May 25, 2017, he won a special election for Montana's at-large congressional seat, defeating Democratic opponent Rob Quist.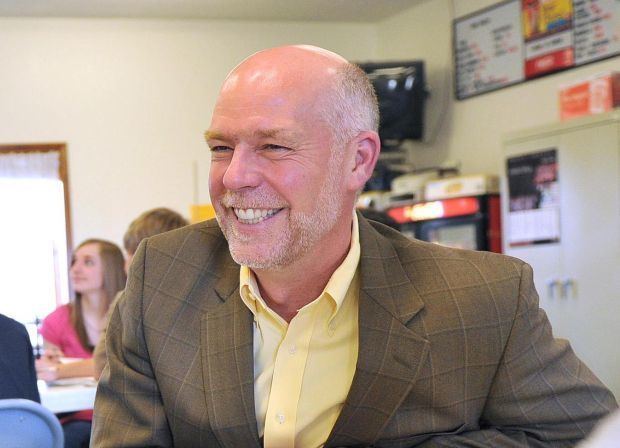 On June 12, 2017, Gianforte pleaded guilty in court on a charge of misdemeanor assault stemming from his attack on The Guardian political reporter Ben Jacobs. He was sentenced to 40 hours of community service, 20 hours of anger management, 180-day deferred sentence, and a $300 fine along with a $85 court fee. He paid $4464.97 in restitution as part of the criminal case. In the summer of 2017, Gianforte has declined repeated requests for an interview with Jacobs.
Gianforte officially assumed office on June 21, 2017.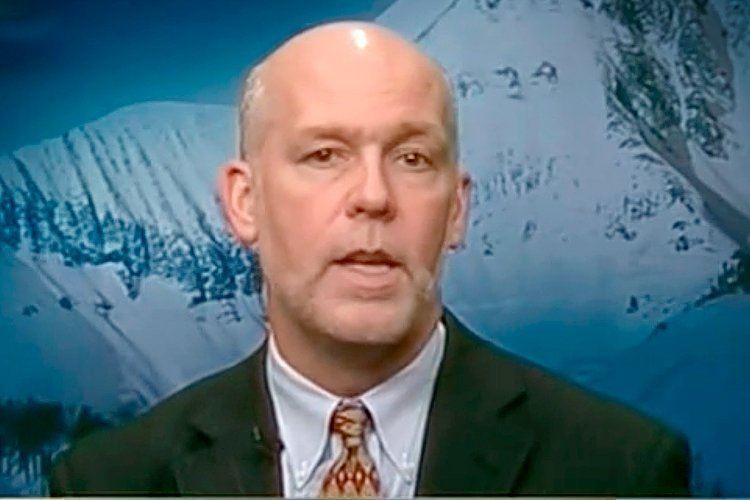 Greg gianforte on fox business
Early life and education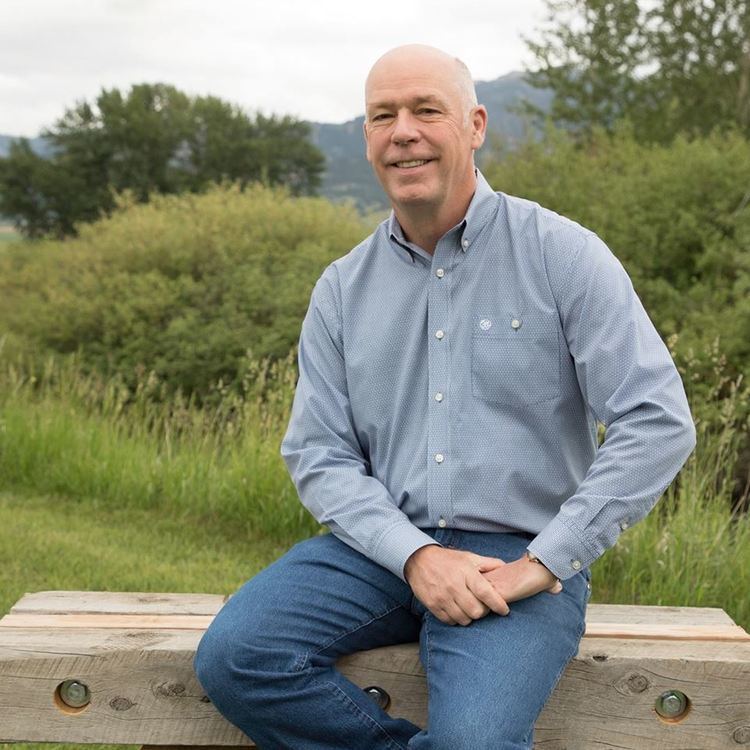 Gregory Richard Gianforte was born to Frank and Dale Gianforte in San Diego, California on April 17, 1961. He is of English, Italian, and Scottish descent. When he was at a young age, the family moved to the suburbs of Philadelphia, and he graduated from Upper Merion Area High School in King of Prussia, Pennsylvania in 1979. He obtained a B.E. in electrical engineering and an MSc in computer science from Stevens Institute of Technology in Hoboken, New Jersey in 1983.
Career in software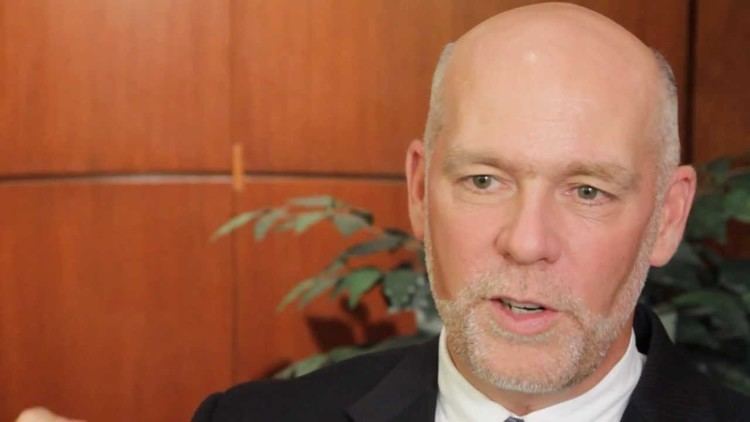 Gianforte co-founded Brightwork Development Inc., a software company, in 1986; he and his partners sold the company to McAfee Associates for $10 million in 1994. He then moved to Bozeman, Montana.
Gianforte founded RightNow Technologies in 1997. The company went public in 2004 and was sold to Oracle Corporation for $1.5 billion in 2011. Before the sale, RightNow Technologies employed about 500 people at its headquarters in Bozeman, Montana, and over 1000 people in total.
Gianforte is a board member of FICO.
2016 Montana gubernatorial election
On January 20, 2016, Gianforte announced his candidacy for the Republican Party's nomination for governor of Montana in the 2016 election. He had a political practices complaint filed alleging he started campaigning before registering. The complaint was dismissed.
In a campaign speech that year, Gianforte stated that he had been involved in discussions with Facebook about bringing a new call center to Montana, but that Facebook had declined because of that state's business equipment tax. A Facebook spokesman disputed Gianforte's claims, saying that no discussions with Gianforte took place and that the tax was not the reason the company decided not to locate a call center in Montana. Gianforte stood by his statement saying that he had spoken with a Facebook executive the previous fall.
Steve Bullock, the incumbent Democratic governor, defeated Gianforte in the November general election, 50%–46%.
2017
On March 1, 2017, Republican U.S. Representative Ryan Zinke of Montana's at-large congressional district resigned his seat following his confirmation by the United States Senate as United States Secretary of the Interior. Governor Bullock set a special election to finish Zinke's term for May 25 that same day. Gianforte had already announced his intention to seek the seat on January 25, prior to Zinke's confirmation and subsequent resignation. At a March 6 convention, the Republican Party selected Gianforte as their nominee. He faced Democratic musician and former Montana Arts Council member Rob Quist, as well as Libertarian nominee Mark Wicks, in the general election.
His campaign was supported by Vice President Mike Pence and Donald Trump Jr., who both stumped for Gianforte in the state. According to the New York Times, Gianforte has in the 2017 race for Montana's at-large congressional district "hewed particularly close to the president's narrative: He promotes his outsider status (he has never held office) and his business acumen (his software empire, RightNow Technologies, started in a basement), and takes aim at sanctuary states and "the liberal elite" whenever he can."
In financial disclosure forms filed in 2017, Gianforte indicated that he owned $150,000 worth of shares in VanEck Vectors Russia ETF and $92,400 in the IShares MSCF Russia ETF, totalling just under $250,000 in two exchange-traded funds focused on investments in Russia. The investments attracted attention because they included shares in Gazprom and Rosneft, which are subject to U.S. sanctions imposed after the Russian invasion of Crimea; however, because the per-person ownership stake in these companies is so small in such index funds, they are exempt from sanctions. After the issue was raised in Gianforte's 2017 congressional campaign, Gianforte stated that his Russia holdings were a small portion of his overall investments and pledged to place all of his assets in a blind trust if elected.
Body Slam incident
On May 24, 2017, the day before the U.S. House special election, Ben Jacobs, a political reporter for The Guardian newspaper who was covering the election, said that Gianforte assaulted him. Jacobs said that Gianforte "bodyslammed" him to the floor and broke the reporter's glasses. The Gianforte campaign was initially unapologetic, blaming the reporter, disputing the allegations, saying that Jacobs grabbed Gianforte's wrist, causing them both to fall to the ground. However, an audio recording of the incident appeared to support Jacobs's statement, and other reporters who were present at the scene corroborated Jacobs' version of events.
According to Fox News reporter Alicia Acuna, who witnessed the incident, "Gianforte grabbed Jacobs by the neck with both hands and slammed him into the ground," then "began punching the man" and "yelling something to the effect of 'I'm sick and tired of this!'"; Acuna added that Jacobs was not showing "physical aggression" prior to the altercation. Following the incident, Jacobs went to the hospital for x-rays.
Gianforte was cited for misdemeanor assault by the Gallatin County Sheriff and was ordered to appear in court regarding his actions.
Three of Montana's largest newspapers, including the Billings Gazette, the largest in the state, the Missoulian and the Independent Record, all rescinded their endorsements of Gianforte in the wake of the incident. Speaker Paul Ryan and other members of Congress urged Gianforte to apologize.
Gianforte won the special election on May 25. During his acceptance speech that evening, he apologized to Jacobs and the Fox News crew for his assault. On June 7 Gianforte made a written apology to Jacobs and donated US$50,000 to the Committee to Protect Journalists. In return, Jacobs agreed to not pursue a civil claim against Gianforte.
On June 12, 2017, Gianforte pleaded guilty and was originally sentenced to four days in jail, to be completed in part through a work program. But he was ineligible for the work program due to the assault conviction. The judge then switched the sentence to 40 hours of community service, 20 hours of anger management, 180-day deferred sentence, and a $300 fine along with an $85 court fee.
Tenure
Gianforte was sworn into the U.S. House on June 21, 2017. At his inauguration ceremony, Gianforte announced his support for congressional term limits, barring members of Congress from becoming lobbyists, and holding back congressional pay if no budget is passed – it is unusual for members of Congress to announce such support for legislation in their inauguration. Montana Democrats mailed Gianforte an orange prison jumpsuit at the day of his inauguration.
Committee assignments
Committee on Natural Resources
Committee on Oversight and Government Reform
Abortion
Gianforte opposes abortion. He believes that abortion should be prohibited except when the woman's life is in danger. Gianforte favors removing federal funds from Planned Parenthood.
The Gianforte Family Foundation was founded to pursue Gianforte's creationist beliefs in the public sphere and to "protect the unborn." The foundation has been a part of anti-abortion campaigns.
Aging and retirement
Gianforte has outlined his position on retirement by using the Biblical example of Noah. He said:
"There's nothing in the Bible that talks about retirement. And yet it's been an accepted concept in our culture today. Nowhere does it say, 'Well, he was a good and faithful servant, so he went to the beach... The example I think of is Noah. How old was Noah when he built the ark? 600. He wasn't like, cashing Social Security checks, he wasn't hanging out, he was working. So, I think we have an obligation to work. The role we have in work may change over time, but the concept of retirement is not biblical."
Creationism
Gianforte has expressed support for recent creationism. The Gianforte Family Foundation donated a Tyrannosaurus rex skeleton replica to the Glendive Dinosaur and Fossil Museum in Glendive, Montana.
Donald Trump
Gianforte distanced himself from Donald Trump during the 2016 Republican primary and did not attend his one rally in Montana, citing a scheduling conflict. However, he endorsed Trump in the 2016 general election and continued to express support for him during his House campaign. Gianforte has supported Trump's 2017 hiring freeze, his decision to fire FBI Director James Comey, and Executive Order 13769, which temporarily banned immigration from seven Middle Eastern and predominantly Muslim countries.
Environment and public lands
Gianforte opposes the sale or transfer of federal land. He has called for changes to the Endangered Species Act. Gianforte has also called for changes to the federal Equal Access to Justice Act to reduce environmental litigation, asserting that the act has been abused by "environmental extremists."
In an April 2017 interview, Gianforte acknowledged human-caused climate change but "did not have specific ideas on how to address climate change." In another April 2017 interview, however, he said that "the climate is always changing," and stated that closing coal-fired power plants would not help mitigate climate change. He supported Trump's repeal of the Clean Power Plan introduced by the Obama administration.
Management of public lands was a point of contention in both Gianforte's 2016 campaign for governor and Gianforte's campaign for Congress. In 2009, Gianforte's LLC filed a lawsuit against the Montana Department of Fish, Wildlife and Parks about the boundaries of an easement for public access to the East Gallatin River. Gianforte's suit against the state became an issue in the 2016 campaign with Gianforte's critics characterizing it as a wealthy out-of-stater's effort to block public access to a popular stream. Gianforte "has consistently denied the allegations and called the issue a misunderstanding, noting the suit was never served." In any case, the matter was settled. In his 2017 campaign for Congress, Gianforte's campaign spokesperson stated that Gianforte believes that "public lands need to stay in public hands and he opposes efforts to transfer federal lands to the states."
He has called for investments in clean coal technology.
Healthcare
Gianforte supports repeal of the Affordable Care Act (Obamacare). He has declined to say whether he supports the American Health Care Act, the House Republican legislation to repeal and replace the Affordable Care Act. That same day, Gianforte held a private conference call with Republican-leaning lobbyists in Washington D.C. where he offered a more supportive view of the American Health Care Act. He said that it "sounds like we just passed a health care thing, which I'm thankful for, sounds like we're starting to repeal and replace." Later that May, he said he would not "vote for a repeal and a replace unless I know it protects people with pre-existing conditions, lowers rates and preserves rural access".
The incident where Gianforte assaulted a reporter was in response to questions about how the AHCA would make health insurance too expensive for people with pre-existing conditions.
Immigration
Gianforte opposes sanctuary cities and resettlement of refugees in Montana.
LGBT rights
Gianforte opposes same-sex marriage, and has stated that he supports government enforcement of nondiscrimination for workers, but not for customers. Gianforte has donated to the Family Research Council, and Focus on the Family, which advocates for a constitutional amendment prohibiting same-sex marriage; and the Montana Family Foundation, which is "the state's primary advocate against LGBT policies".
Marijuana
Gianforte opposes the legalization of marijuana for recreational use, comparing marijuana to more addictive drugs. He supports allowing the use of medical marijuana to "people in chronic pain, under the care of a doctor."
Minimum wage
Gianforte opposes increases in the minimum wage, asserting "Legislating higher wages actually reduces employment opportunities for people."
Russia
Gianforte has blamed the Obama administration for "the situation with Russia" and has stated that: "The US and our allies need to work together on a long-term strategy to stand against Russian aggression in the region and to ensure the sovereignty of our allies is protected."
Gianforte Family Foundation
In 2004, Gianforte and his wife founded the Gianforte Family Foundation, which has made tens of millions of dollars in charitable contributions and describes as its primary mission to "support the work of faith-based organizations engaged in outreach work, strengthening families, and helping the needy; organizations in Montana that work to improve education, support entrepreneurship, and create jobs; and organizations that enhance the local community of Bozeman, Montana." He, his wife, and his son are the foundation's three board members. The foundation had assets of $113 million in 2013.
The Gianforte Family Foundation has given nearly $900,000 to the Montana Family Foundation, in some years making up half of the total donations to the Montana Family Foundation. The Montana Family Foundation has promoted conservative and Christian values in the Montana legislature. Asked why he donated to the group, Gianforte said it was because the organization aligns with his views.
Honors
Gianforte received an honorary doctorate from Stevens Institute of Technology and gave the commencement speech in 2012. In 2007, Gianforte was awarded an honorary doctorate from Montana State University's College of Engineering. In 2007, Gianforte was inducted into the CRM Hall of Fame. Gianforte received the 2003 Stevens Institute of Technology's Stevens Honor Award. Gianforte was named Pacific Northwest Entrepreneur of the Year by Ernst & Young in 2003.
Personal life
Greg and Susan Gianforte married in 1989. They live in Bozeman, Montana and have four children. They attend Grace Bible Church, a nondenominational church in Bozeman. Gianforte is a donor to several Christian and conservative groups.
Gianforte believes in Young Earth creationism. belief that the Earth is less than 10,000 years old. He has donated at least $290K in cash to the Glendive Dinosaur and Fossil Museum, a Montana creationist museum which teaches visitors that evolution is false, the Earth is about 6,000-6,400 years old, that dinosaurs were on the Ark and that they likely died out 4,300 years ago during the flood described in the Book of Genesis.
References
Greg Gianforte Wikipedia
(Text) CC BY-SA