The plot follows the life and career trajectory of its protagonist, Denise Waverly. The soundtrack features songs by artists Burt Bacharach, Elvis Costello, Joni Mitchell, Gerry Goffin, and Jill Sobule, replicating the musical style that emerged from the Brill Building, New York City's music factory in the heyday of girl groups and "pre-fab" acts like The Monkees.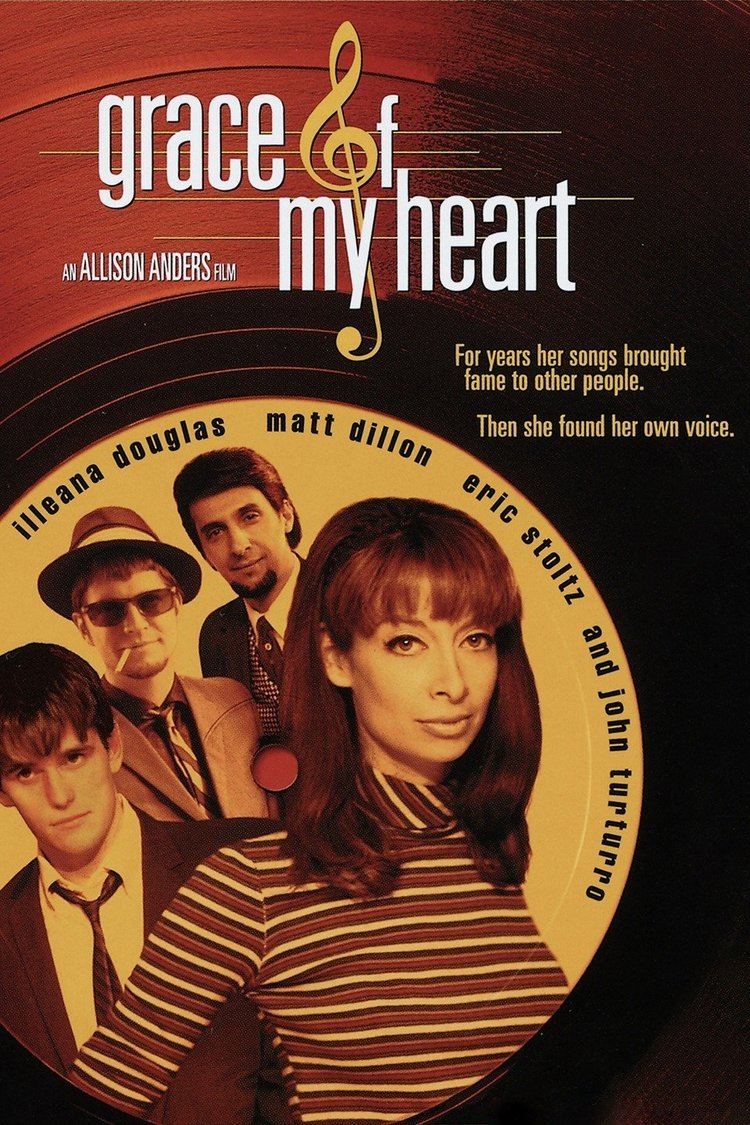 The film opens in the year 1958 where Edna Buxton (Illeana Douglas) is a steel heiress living in Chestnut Hill, Philadelphia, who wants to be a singer and enters a talent contest. The story begins with a conversation between herself and her mother (Christina Pickles) with regard to what she will sing and what she will wear. At her mother's insistence, she reluctantly makes a plan to sing "You'll Never Walk Alone." Edna is even less thrilled about her mother's choice of wardrobe, calling it uncomfortable. Her mother responds with a cutting remark, "Perhaps it's not the dress. Perhaps it's you who doesn't fit, dear."
Backstage at the contest, she meets a blues singer named Doris Shelley (Jennifer Leigh Warren). Doris advises Edna to follow her heart, and the two women trade dresses. Clad in Doris's sleek black dress, Edna sings "Hey There" instead. Despite the fact that she wins the contest, she loses the respect of her mother, who has since left the theater in humiliation.
An excited Edna decides to use her grand prize winnings to record a demo. The studio producer (Richard Schiff) tactfully delivers the painful truth to Edna that not only are girl singers not getting signed, the record companies are trying to get rid of the ones currently on their rosters. When she tells him that she wrote the song, he is impressed enough to direct her to Joel Milner (John Turturro) who takes her under his wing, renames her "Denise Waverly" and invents a blue-collar persona for her. Milner reworks her song for a male doo-wop group, the Stylettes, as male solo artists are groups are far more marketable. The song becomes a hit.
Denise (formerly Edna) moves to New York City and becomes a songwriter in the Brill Building. At a party, she meets the arrogant songwriter Howard Caszatt (Eric Stoltz), and despite an awkward initial meeting they become romantically involved. She also reunites with Doris, who is not only singing at the party that night, but apologizes for keeping Denise's expensive dress after all that time. She insists it was because she wasn't sure how or where to return it. Meanwhile, Denise offers to and writes a song specifically for Doris and her two girlfriends. She persuades a reluctant Milner to audition the group. Milner likes the group and the song Denise has written, and renames the group The Luminaries.
In 1965, at Howard's insistence, he and Denise begin writing together; partly out of respect for her talent, but primarily because she's had greater mainstream and commercial success. His songs had been deemed "too controversial" and had been repeatedly banned from radio airplay. She overhears an argument between Sha-Sha (Kathy Barbour)'s niece Annie (Tracy Vilar) and her boyfriend. It turns out the young teen is pregnant. Denise and Howard pen the song "Unwanted Number" based on the girl's struggle. Although it's banned, it attracts the attention of prominent and influential disc jockey John Murray (Bruce Davison) who, despite the negative attention of the song, credits Denise with sparking the craze for girl groups.
Denise then suggests that she and Howard should write a wedding-themed song for the Luminaries. Howard says he doesn't believe in marriage, but when Denise reveals that she is pregnant with Howard's child, they are married and have a daughter.
Life is idyllic for Denise with a family and successful songwriting career. Milner then recruits the beautiful English songwriter Cheryl Steed (Patsy Kensit), who immediately catches Howard's eye, and ultimately Denise's disdain. Cheryl immediately diffuses the flirtation by informing the couple that she already has a songwriting partner—her husband Matthew (Chris Isaak).
Joel tasks Denise and Cheryl with collaboration on a song for the ingénue singer Kelly Porter (Bridget Fonda). The women protest but, nevertheless, bond over the realization that the young songstress is in a closeted lesbian relationship. Their song "My Secret Love" is the hit that is born out of this situation.
Denise arrives home unexpectedly and finds Howard in bed with another woman; not long afterward, she learns that she is pregnant with Howard's second baby; Cheryl convinces her to see an obstetrician, who safely performs an illegal abortion. Denise and Cheryl then become close friends.
Over the next few years, Denise throws herself into her work and becomes highly successful. Having broken up with Howard, she has a brief but unhappy affair with the married John Murray, which ends when he moves with his family to Chicago.
In 1970, Denise is despondent over the end of her affair with Murray. As a means of cheering her up, he finally offers to send her to the studio to sing for herself. As added incentive, he offers the production assistance of California wunderkind Jay Phillips to produce her single. She's initially hesitant, saying she finds the whole "surf and turf" sound laughable. She writes and sings "God Give Me Strength," and is delighted by Jay's skillful orchestral arrangement. Her record, however, bombs. Between the loss suffered by her foundering single and the advent of the British invasion. Milner's fortunes are depleted. Denise blames herself for making the song too personal and bankrupting Joel. He tells her she did more for him than she realized and that it was time for then both to move on.
Denise and Jay become a couple and resettle in California. Things seem fine for a while; Annie has stayed on to help take care of Denise's daughter Luna, and the child becomes like a sister to Annie's son. Jay is affectionate and showers love on both children, but is reclusive and a user of recreational drugs like marijuana and peyote. He disapproves of Denise writing songs for television-she's since joined forces with the newly divorced Cheryl who is writing Los Angeles for a Bubblegum pop TV show called Where the Action Is. He insists that it's beneath her and hopes that she'll fail.
Jay's behavior becomes more erratic-He becomes increasingly paranoid. His songwriting becomes too avant garde and his band mates distance themselves from him. He takes the children on an outing, and comes home, having completely forgotten them. When the police bring them home safely, Jay realizes what he's done and drifts into a deep depression causing him to become even more isolated. The depression seemingly abates after a visit from his friend "Jonesy", who reminds him of the things that are important in his life, including his "groovy new old lady", Denise.
Thinking that the worst is over, Denise invites Jay to join her and Cheryl at the Whiskey a Go-Go to hear Doris (who embarked on a solo career in LA when The Luminaries broke up) and her new boyfriend sing. Jay begs off, saying he's got a song idea he wants to explore. He promises a night of lovemaking when she returns. While the women celebrate, Jay is revealed to be still in the throes of his depression; having put on a brave face for Denise's benefit. He walks into the ocean, taking his own life. Denise is further distraught to discover that Jay's fans blame her for not stopping his death.
Numbed by Jay's death, Denise retires with her family to a hippie commune in Northern California and tries to make sense of everything that has happened.
A year or two later, Joel Milner visits Denise at the commune and takes her and the children to dinner. That night, he criticizes how far down she's allowed her grieving to take her and that it's destroying her and her talent. Denise angrily lashes out, and she tells Milner that he'd be nothing without her success. He agrees, and the more he agrees with the angrier she becomes. She strikes him then collapses in tears, grieving for Jay. Milner consoles her and the two are reconciled.
With Joel's help and Jay's spiritual guidance from beyond, Denise is able to put the pieces of her life together to create what will become the platinum-selling work Grace of My Heart. As she lays down the piano track for the song, her life is recounted in pictures; leading to the moment when her own mother receives a copy of her album in the mail with a handwritten note. Seemingly proud of her daughter's success, she smiles. Denise finally finds her fit after all.
Illeana Douglas as Edna Buxton/Denise Waverly
Matt Dillon as Jay Phillips
Eric Stoltz as Howard Caszatt
John Turturro as Joel Milner
Patsy Kensit as Cheryl Steed
Bruce Davison as John Murray
Jennifer Leigh Warren as Doris Shelley
Bridget Fonda as Kelly Porter
Chris Isaak as Matthew Lewis
David Clennon as Dr. 'Jonesy' Jones
Lucinda Jenney as Marion
Christina Pickles as Mrs. Buxton
Lynne Adams as Kindly Nurse
Richard Schiff as Audition Record Producer
Peter Fonda as Guru Dave (voice only)
Over the credits, Burt Bacharach and Elvis Costello are seen singing and playing their orchestrated co-penned work "God Give Me Strength", which received greater hit status in the real world than it did in the movie. Over the ensuing two years, Burt Bacharach and Elvis Costello expanded their collaboration to record an album Painted from Memory, which was covered successfully by jazz guitarist Bill Frisell.
Released in 1999 on Decca Records, The Sweetest Punch consisted of jazz arrangements of the Painted From Memory songs done by Frisell and his studio group, featured vocals by Costello on two songs, and jazz singer Cassandra Wilson on two songs, one being a duet employing both singers.
Though actress Illeana Douglas apparently sings throughout the movie, her singing was dubbed by singer Kristen Vigard, notable as first girl to portray Annie in the 1976 workshop production before going to Broadway the following year.
In the beginning, Edna/Denise performs a version of "Hey There," which was originally heard in the musical The Pajama Game, and popularized by singers such as Rosemary Clooney. Another of Denise's big musical moments occurs in the studio to sing tracks for "God Give Me Strength," an expensively produced single that fails to generate excitement on the charts, alluding to Spector's recording of "River Deep, Mountain High" for Tina Turner (written by Spector, Greenwich and Barry). Singer Elvis Costello, who co-wrote "God Give Me Strength" (with Burt Bacharach) for the film, also wrote "Unwanted Number," which, in the movie, is crafted by Denise and Cazsatt for The Luminaries and causes a scandal because it tells in a sympathetic manner the story of an unmarried pregnant preteen.
Singer-composer Lesley Gore co-wrote the song, "My Secret Love," performed in the movie by the character of young singer Kelly Porter, a closeted lesbian, played by Bridget Fonda.
Although Grace of My Heart has many musical sequences, the selections were pared down for the soundtrack CD. The fictional Luminaries, dubbed by girl group For Real, perform a half dozen tunes onscreen but just three selections on the CD: Born to Love That Boy, I Do, and Unwanted Number. Likewise, the Williams Brothers, nephews of Andy Williams perform two songs in the film, Heartbreak Kid and Love Doesn't Ever Fail Us, but only the latter song is on the soundtrack disc. Both Kristen Vigard's renditions of Hey There in the contest version and the polished demo are excluded from the CD, and her In Another World is cut in favor of the fictional Stylettes' rendition (via Portrait). Vigard's performance of God Give Me Strength is not on the soundtrack; instead the Elvis Costello/Burt Bacharach performance is seen and heard.
On the CD, Jill Sobule sings the countrified waltz "Truth Is You Lied."
Joni Mitchell
"Man From Mars" was written by Joni Mitchell, and the song appears on the CD with Kristen Vigard singing the vocal from the film (dubbing Illeana Douglas's performance). A version of the song featuring Joni Mitchell's vocal, backed with the same music track, was on the initial pressing of 40,000 soundtrack CD copies. This CD version was recalled and the soundtrack was re-released a week later with Kristen Vigard's vocal, as heard in the movie. Mitchell later re-recorded the song with different-styled music for her 1998 album Taming the Tiger.
The soundtrack was produced by Larry Klein, who had been Joni Mitchell's husband and producer but divorced her prior to making this soundtrack. He contributed to the writing of several songs on the soundtrack and appears briefly several times in the movie as a recording engineer.
Martin Scorsese is credited as Grace of My Heart's executive producer, and the film was co-edited by Thelma Schoonmaker, who won Academy Awards for her work on Scorsese's Raging Bull, The Aviator, and The Departed. Francois Sequin is the production designer, and the costumes are by Susan Bertram. The cast is rounded out by Lynne Adams, Peter Fonda, Chris Isaak, Lucinda Jenney, Patsy Kensit, Christina Pickles and Richard Schiff.
The film was released in the fall of 1996, just ahead of Oscar-winning actor Tom Hanks' directorial debut That Thing You Do!, which likewise covered the early to mid-1960s pop music scene and featured original, retro-styled songs on the soundtrack.
Grace of My Heart was Anders's fourth feature film, and followed her Border Radio (1987), Gas Food Lodging (1992), and Mi Vida Loca (1993).