Years active

1966–present







Full Name

Thelma Colbert Schoonmaker

Born

January 3, 1940 (age 75) (

1940-01-03

)

Algiers, French Algeria

Spouse

Michael Powell (m. 1984–1990)

Parents

Bertram Schoonmaker, Thelma Schoonmaker

Education

New York University, Cornell University

Awards

Academy Award for Best Film Editing

Similar People

Martin Scorsese, Michael Powell, Robert Richardson, Michael Ballhaus, Dante Ferretti
Thelma schoonmaker winning a film editing oscar for the departed
Thelma Colbert Schoonmaker (born January 3, 1940) is a French-born American film editor who has worked with director Martin Scorsese for over forty years. She started working with Scorsese on his debut feature film Who's That Knocking at My Door (1967), and edited all of Scorsese's films since Raging Bull (1980). Schoonmaker has received seven Academy Award nominations for Best Film Editing, and has won three times—for Raging Bull (1980), The Aviator (2004), and The Departed (2006).
Contents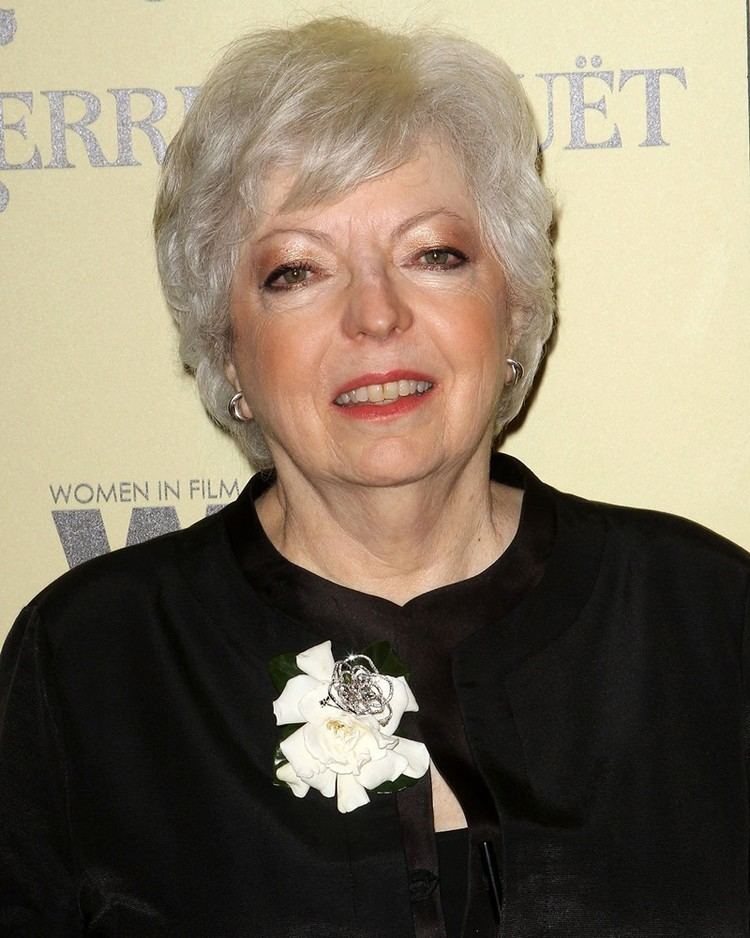 Dp 30 thelma schoonmaker cut the wolf of wall street
Early life
Schoonmaker was born in Algiers, French Algeria, the daughter of American parents, Thelma and Bertram Schoonmaker. Bertram, descended from the New York Schoonmaker family, was employed as an agent of the Standard Oil Company and worked extensively abroad. Thelma was raised in various countries, including on the Dutch-Caribbean island of Aruba.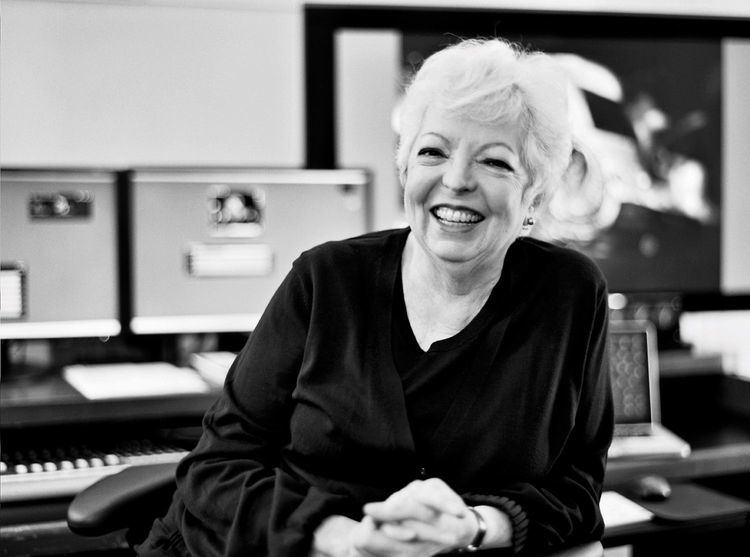 Schoonmaker did not live in the United States until she was a teenager, in 1955, and was initially alienated and dumbfounded by American culture. Schoonmaker was interested in a career in international diplomacy and began attending Cornell University in 1957, where she studied political science and the Russian language. (She attended classes taught by Vladimir Nabokov.) When she graduated from Cornell in 1961, she began taking State Department tests in order to apply for positions in the U.S. government. Being politically inclined and opinionated, Schoonmaker expressed distaste for the South African policy of apartheid, a stance which did not sit well with those administering the State Department tests. In reaction to this experience, Schoonmaker switched gears and began taking a course in primitive art.
Career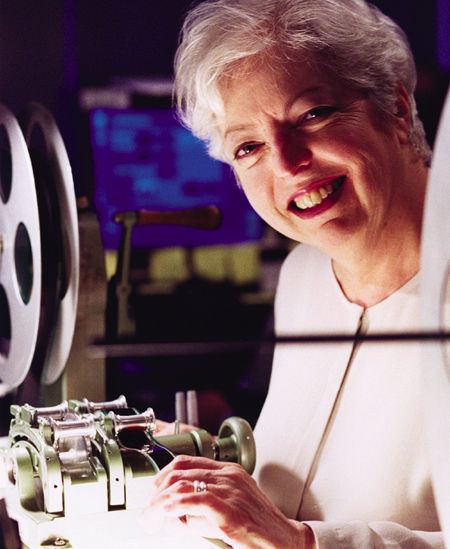 "While doing graduate work at Columbia University, Thelma Schoonmaker answered an ad that offered on-the-job training as an assistant film editor." She responded to the employment advertisement in The New York Times and got the job. The job entailed assisting an "editor" who was randomly cutting frames from classic European films, (such as those by François Truffaut, Jean-Luc Godard and Federico Fellini), so that their length would conform to the running times of U.S. television broadcasts. Although she was revolted by the callousness of the editor's methods, Schoonmaker nonetheless picked up important technical skills, including negative cutting.
She signed up for a brief six-week course in filmmaking at New York University (NYU), where she came into contact with budding young filmmaker Martin Scorsese, who was struggling to complete his film What's a Nice Girl Like You Doing in a Place Like This? A negative cutter had butchered his film, not leaving enough negative frames to allow for hot splicing. One of her film professors asked Schoonmaker to help Scorsese; a close working relationship with him unfolded over the next thirty-five years. Schoonmaker edited Scorsese's first feature film, Who's That Knocking at My Door (1967).
At NYU Schoonmaker also met filmmaker Michael Wadleigh and later edited his influential music festival documentary, Woodstock on which Scorsese also worked. Her first major film editing work on Woodstock gained Schoonmaker an Academy Award nomination for Best Editing. Her use of superimpositions and freeze frames brought the performances in the film to life, and added to the movie's wide appeal, thus helping to raise the artistry and visibility of documentary filmmaking to a new level. Among the most haunting of Woodstock's brilliantly edited sequences are the relatively sedate, nearly painterly, composition of Joan Baez's mesmerising rendition of "Joe Hill" and her a cappella "Swing Low, Sweet Chariot", sung before a raptly silent audience of half-a-million and Joe Cocker's "With a Little Help from My Friends", featuring the singer's falsetto response to his own vocal on the other half of the split screen….Only infrequently does editing inspiration flag, notably on Jimi Hendrix's very long guitar solo that concludes the "Director's Cut"….the Hendrix number evidences the flaccidity of material unmediated by the editing magic of Scorsese and Schoonmaker.
Despite her obvious skill and talent, the early period of Schoonmaker's career was difficult; joining the Motion Picture Editors Guild has always been challenging, with entry requirements included spending five years as an apprentice, three as an assistant, and the film industry generally has been a restrictive boys' club. Consequently, there was a twelve-year gap between her work on Scorsese's student films and her Oscar-winning work on Raging Bull. "I would have loved to work with Marty, but I wasn't in the union….And then, finally, Marty called me about Raging Bull and the lawyers got me in the union."
While Schoonmaker didn't officially work with Scorsese until Raging Bull, she did make an uncredited contribution to Taxi Driver. Scorsese had decided not to edit the picture Taxi Driver during proaction shooting, but to save all the editing until shooting had wrapped. Unfortunately, this left him very little time to cut the picture, as Columbia's contract stipulated that a finished cut had to be supplied by the middle of February…among others, Scorsese brought in Schoonmaker to help. At one point, Steven Spielberg visited Scorsese and chipped in with some contributions towards the final edit.
Schoonmaker helped to shatter some film industry glass ceilings, and has amassed an extensive list of film editing credits. Variety's Eileen Kowalski notes that, "Indeed, many of the editorial greats have been women: Dede Allen, Verna Fields, Thelma Schoonmaker, Anne V. Coates and Dorothy Spencer." She appears in The Aviator as one of Howard Hughes' editors during the filming of Hell's Angels.
Personal life
Schoonmaker was married to film director Michael Powell from May 19, 1984 until his death in 1990. Since his death, Schoonmaker has dedicated herself to preserving the films and honoring the legacy of her husband, who directed many classic films, including The Red Shoes. She was introduced to Michael Powell by Martin Scorsese and London-based film producer Frixos Constantine.
Quotes
"You get to contribute so significantly in the editing room because you shape the movie and the performances," she says. "You help the director bring all the hard work of those who made the film to fruition. You give their work rhythm and pace and sometimes adjust the structure to make the film work – to make it start to flow up there on the screen. And then it's very rewarding after a year's work to see people react to what you've done in the theater."
"Editing is a lot about patience and discipline and just banging away at something, turning off the machine and going home at night because you're frustrated and depressed, and then coming back in the morning to try again."
When asked how it was that such a nice lady could edit Scorsese's violent gangster pictures, Thelma replied with a smile, "Ah, but they aren't violent until I've edited them."
"I think Marty's use of violence is very valid. He never uses it gratuitously, he always makes a very strong point….if you're going to show violence and it's done with conviction the way Marty does it then it is correct."
Other credits
The Kids Are Alright (1979) (special consultant)
Woodstock (1970) (assistant director & editor)
Boardwalk Empire (episode: "Boardwalk Empire", 2010) (consultant)
Accolades
With seven Academy Award nominations, Schoonmaker is the second most-nominated editor in Academy Awards history, after Michael Kahn who has eight nominations. Tied with Kahn, Daniel Mandell, and Ralph Dawson, she also holds the record for the most wins in the category of Best Editing, with three.
In 2012, the Motion Picture Editors Guild published a list of the 75 best-edited films of all time based on a survey of its membership. Three films edited by Schoonmkaer with Scorsese are on this list: Raging Bull (1980), listed first, Goodfellas (1990), listed fifteenth, and Hugo (2011), listed sixty-ninth. Only George Tomasini, the editor of Alfred Hitchcock's films in the 1950s, has more appearances on this list.
Academy Awards and nominations
Best Film Editing
1971 – Woodstock (nominated)
1981 – Raging Bull (won)
1991 – Goodfellas (nominated)
2003 – Gangs of New York (nominated)
2005 – The Aviator (won)
2007 – The Departed (won)
2012 – Hugo (nominated)
Other awards and nominations
1981 – Raging Bull (1980) (won) American Cinema Editors ACE Eddie – Best Edited Feature Film
1982 – Raging Bull (1980) (won) BAFTA Film Award – Best Editing
1984 – The King of Comedy (1982) (nominated) BAFTA Film Award – Best Editing
1991 – Goodfellas (1990) (nominated) American Cinema Editors ACE Eddie – Best Edited Feature Film
1991 – Goodfellas (1990) (won) BAFTA Film Award – Best Editing
1993 – Cape Fear (nominated) BAFTA Film Award – Best Editing
1992 – Gotham Below the Line Award (won)
1996 – Casino (1995) (nominated) American Cinema Editors ACE Eddie – Best Edited Feature Film
2000 – Hollywood Film Festival – Hollywood Film Award (won)
2003 – Gangs of New York (2002) (won) American Cinema Editors ACE Eddie – Best Edited Feature Film – Dramatic
2003 – Gangs of New York (2002) (nominated) BAFTA Film Award – Best Editing
2003 – Gangs of New York (2002) (won) Satellite Awards Golden Satellite Award Best Film Editing
2004 – AFI Life Achievement Award: A Tribute to Robert De Niro (2003) (TV) (2004) (nominated) Emmy Award – Outstanding Multi-Camera Picture Editing for a Miniseries, Movie or a Special
2005 – The Aviator (won) American Cinema Editors ACE Eddie – Best Edited Feature Film – Dramatic
2005 – The Aviator (nominated) BAFTA Film Award – Best Editing
2005 – The Aviator (nominated) Satellite Awards Golden Satellite Award Best Film Editing
2005 – The Aviator (nominated) OFCS Award – Online Film Critics Society Awards Best Editing
2007 – The Departed (nominated) American Cinema Editors ACE Eddie – Best Edited Feature Film – Dramatic
2007 – The Departed (nominated) BAFTA Film Award – Best Editing
2007 – The Departed (nominated) OFCS Award – Online Film Critics Society Awards Best Editing
2007 – Made an honorary Fellow of Canterbury Christ Church University
2014 – 71st Venice International Film Festival – Golden Lion For Lifetime Achievement
References
Thelma Schoonmaker Wikipedia
(Text) CC BY-SA