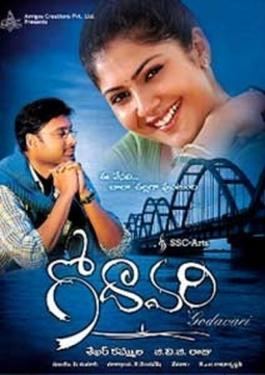 Godavari is a film about Sreeram, Seeta and the river cruise from Rajamundry to Bhadrachalam that brings them together. It is a semi-urban love story set against the scenic backdrop of the Godavari river aboard a houseboat also called "Godavari".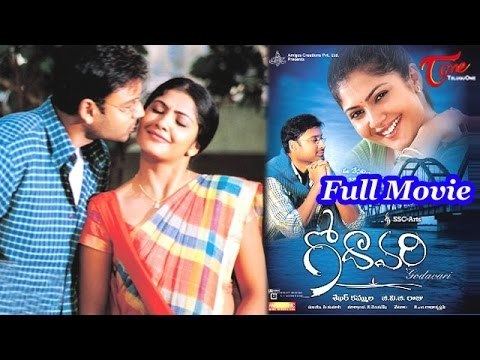 Sreeram, also Ram (Sumanth) finishes his masters from United States but wishes to serve the people by entering the politics. He lives with his grandmother. He's in love with his cousin Raji (Neetu Chandra) and hopes to marry her. Raji's father (CVL Narasimha Rao) often expresses his dislike towards Ram's professional interests and his financial status. And for the same reason he does not want to marry off his daughter to him. Meanwhile, Seetha (Kamalinee) is a fashion designer who runs an unsuccessful clothing boutique. Her parents are not very keen about her business and want her to get married instead. Seetha, being an independent woman who wants to succeed in her life, is not enthusiastic about the idea; however, circumstances force her to reluctantly agree with her parents. Unfortunately, the marriage alliance doesn't work out as the groom's family feels that she is 'progressive and fast'. To take a break from everything she plans to go on a boat journey to Bhadrachalam.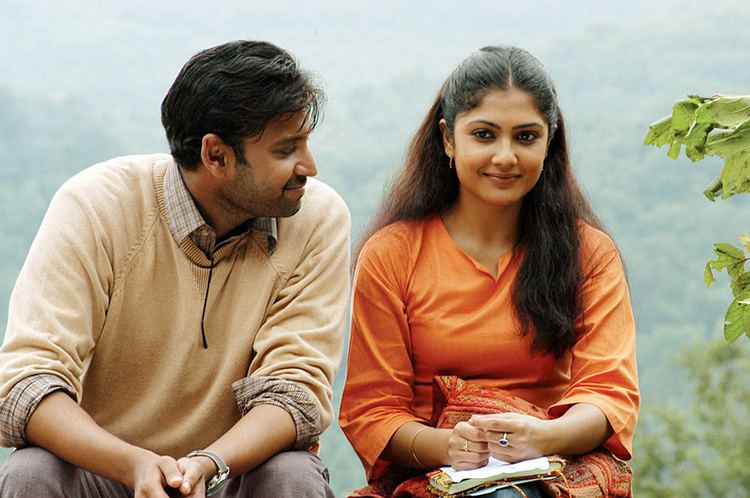 Meanwhile, Raji gets a marriage proposal from Ravi (Kamal Kamaraju), a self-centred IPS officer. Raji conveys that she's not sure about her feelings for Ram. Taking that as a challenge, Ram says that he will prove his worth to her father and win her hand. He works on a project with a company and earns 1 lakh rupees. The happy and excited Ram, rushes to share this news with Raji. But soon realises that she has already agreed to marry Ravi and remains silent. A heartbroken but realistic Ram is forced to join his family on the river journey to Bhadrachalam, where Raji is to get married. It is on this boat cruise that Ram and Seetha meet. There are also several sub stories involving the other characters on the boat house. Along with Ram, his family and Seeta, the others on the ship include: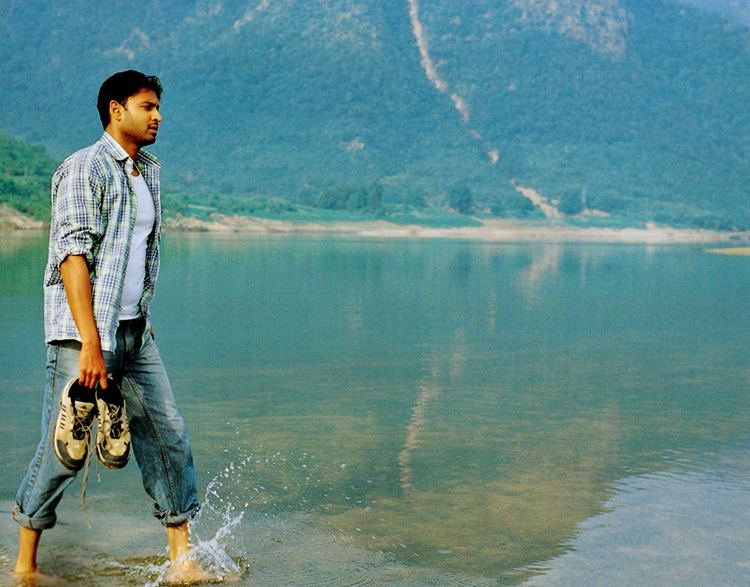 Captain Chintamani and subordinates: Captain Chintamani Tanikella Bharani announcements, decides on gets on the boat and his a romantic interest is Pullammaa.
Pullatlla Pullamma: She prepares and serves Pullattlu, a variety of dosa. She has a brother who sings well.
Astrologer and the parrot: On the recommendation of Pullamma and owner's subordinate. One day the astrologer asks the parrot to predict his own future. It says that he is going to lose everything. The next day the parrot flies away leaving him with nothing.
Chinna: On the ghats of Godavari, a 10-year old kid, Chinna sells balloons. While he is away, a person in red shirt (as he sees him) cuts the ropes of his balloons as they block his face. To find out who did that and to collect the compensatory amount he gets on the boat without a ticket.
Kotigadu: A street dog often bullied by others in his group. To get rid of them, the dog follows Chinna and lands on the deck of the boat. They both end up good friends by the end of the journey.
Factionist and his daughter: The factionist tries to escape from his enemies and boards the train along with his pregnant daughter. But however, they are found by the enemies and a fight starts on the boat where Ram rescues them.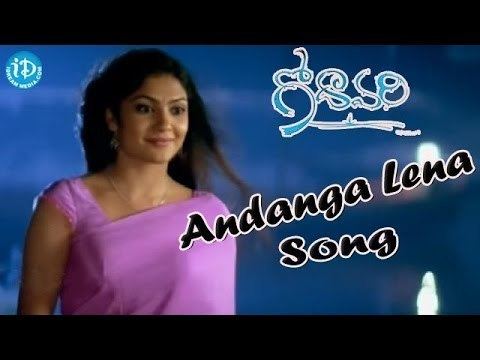 Ram and Seeta meet each for the first time when she is walking the ramp that leads to the ship from the shore with great difficulty. Ram who is behind her on the plank lifts her in his arms, walks through the ramp and releases her on the boat. According to him her easing her efforts while Seeta demands him for an apology for touching her without her permission. The easy-going Ram apologises and proceeds. And their next meeting is on the boat's deck, both reading books and munching chips. Seeta mistakes Ram's pack of chips for hers and eats them greedily. And both start pulling and tugging the pack, until she leaves the deck with the chips. After seeing her chips in her room cabin she realizes her stupidity and returns the new pack to Ram, where they officially meet each other. He salutes her with a half-Namaste with this right hand held on his chest. During the journey, Pullamma's brother sings a song and gets tipped by Ram. Pullamma gets offended by this and rejects to give pullattlu to Ram. Seeta brings extra pullattlu for him and they have breakfast on the edge plank of the boat hanging their feet in the water and get to know about each other.
Seeta starts writing a diary to record her memories on her trip and she starts it with Ram. And the relation between Ram and Seeta goes through ups and down all through the journey. She tries to woo Ram many times by wearing sari as she has observed him earlier staring at his cousin, Raji who looked stunning in a white sari. During a halt in their journey, the owner organizes a treasure-hunt and they both team up as one. All through the event, Seeta tries to find Ram's feelings for her, but he simply nods and smiles; neither accepting nor rejecting her. They will be just one step away from the treasure and just ahead of Chinna and Kotigadu who are another team. Seeta asks Ram to let them win, thus earning Ram's admiration. Meanwhile, Raji and Ravi's team are lost in the hunt as Raji misguides at a point. And she finds out about Ravi that he doesn't have much expectation from his wife.
A disappointed Raji asks Ram to marry her. Ram says he is going to pick her up at a specific location and plans to send it through Chinna. Seeta and Raji secretly stay behind letting the boat leave them along with the astrologer. Chinna swallows the chit given to him by Ram as he is well aware of the affection of Seeta for Ram. Raji along with others waits at a shore as she is told by Seeta that he would come and pick her up from there. But Ram never turns up, instead boat returns to get them as they find them missing. Seeing this Raji asks Seeta not to say the family about the eloping plan and simply covers up that they were lost sight seeing. By seeing that Ram still chooses to marry Raji, Seeta gets deeply hurt and leaves the boat after reaching Badrachalam.
After the wedding, Ram misses Seeta and visits her room on their return journey. There he finds her diary and understands her feelings for him. He goes to her place to speak with her. After pursuing for a long time, she agrees to take a walk with him where he proposes her for marriage and explains her that the chit meant to given to Raji about the location was blank, meaning he never had the intention of marrying her. Listening to this, Seeta is all happy and after making the promise that if in future she seeks his favours, he would confront Raji, rather than sympathising her.
Sumanth as Ram (Sreeram)
Kamalinee Mukherjee as Seetha (Seetha Mahalakshmi)
Neetu Chandra as Raji (Rajeswari)
C.V.L Narasimha Rao as Raji's father
Kamal Kamaraju as Ravi (Ravindra)
Tanikella Bharani as Captain Chintamani
Shiva as Chinna
Gangadhar Panday as TDP Guy
Director: Sekhar Kammula
Screenplay: Sekhar Kammula
Story: Sekhar Kammula
Dialogue: Sekhar Kammula
Producer: G.V.G Raju
Music: K.M. Radha Krishnan
Cinematography: Vijay C. Kumar
Editor: Marthand K. Venkatesh
Lyrics: Veturi Sundararama Murthy
Art Direction: Kishore Choksey
Costume Designer: Aravind Joshua
The highly acclaimed soundtrack was composed by K. M. Radha Krishnan. All songs were chartbusters. But the track "Andamgalena" sung by Sunitha Upadrashta was a chartbuster and made her win Nandi Awards for Best playback singer female & the track "Manasa Vaacha" sung by P. Unnikrishnan & K.S.Chithra was also a huge chartbuster & gained a nomination at Filmfare Awards South for Chithra in best playback singer category. All tracks were penned by Veturi Sundararama Murthy.
This is what the Tollywood film makers had to say about the movie:
Mullapudi Venkata Ramana, writer of Andala Ramudu: Godavari is a pleasant film. The climax seems to have been shot in a hurry.
SS Rajamouli: It gives great pleasure when you dangle your feet in the flowing waters of Godavari. The Godavari film rendered that pleasure.
Krishna Vamsi: Godavari is a wonderful film. I was born and brought up in Godavari district. I am feeling jealous that I did not get an idea to make a film like Godavari. Godavari would have become greatest ever classic, but for some small details.
MS Raju: Excellent Movie. I am a hardcore critic. From outside banners, Godavari is the film I liked after Arya. People are saying that second half is weak. Nevertheless, I liked it better.
Dasari: You will get an award.
K Raghavendra Rao: You made a good film. However, do you need that faction episode in Godavari?