6.8

/

10

Alchetron

Rate This




Release date

May 10, 2013 (India)




Country

India






Genre

Action, Adventure, Comedy




Duration




Language

Hindi







Director

Raj Nidimoru Krishna D.K.




Release date

May 10, 2013 (2013-05-10)




Writer

Krishna D.K. (story), Kunal Khemu (dialogue), Sita Menon (dialogue), Sita Menon (story), Raj Nidimoru (story), Raja Sen (additional dialogue)




Directors

Krishna D.K., Raj Nidimoru




Producers

Saif Ali Khan, Dinesh Vijan, Sunil Lulla




Songs

Slowly Slowly




Cast

Saif Ali Khan

(Boris),

Saif Ali Khan

(Hardik),

Anand Tiwari

(Bunny),

Vir Das

(Luv),

Pooja Gupta

(Luna)

Go goa gone official trailer saif ali khan kunal khemu vir das anand tiwari
Go Goa Gone is a 2013 Indian Hindi zombie comedy film directed by Raj and D.K.. The film features Saif Ali Khan, Kunal Khemu, Vir Das, Puja Gupta and Anand Tiwari. It was released on 10 May 2013, and was a flop at the box office. Almost one third of the film was shot in Mauritius.
Contents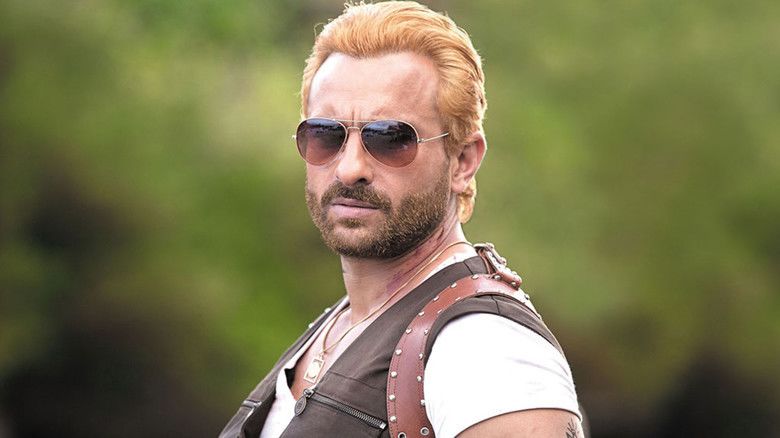 Questions asked to boris go goa gone
Plot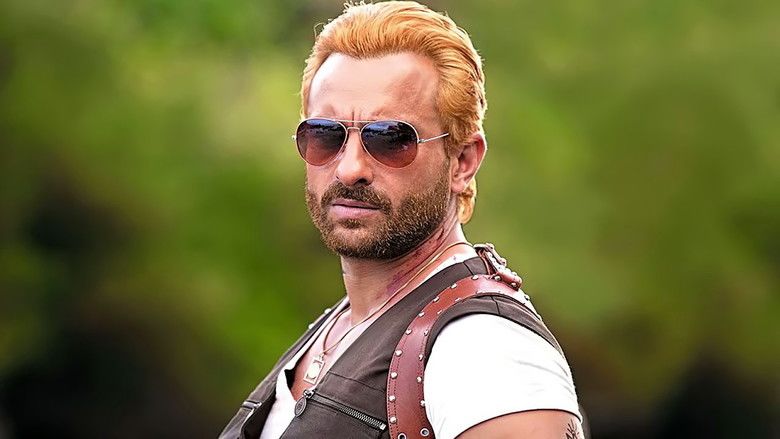 Hardik (Kunal Khemu) and Luv (Vir Das) are two dope-heads, living with their roommate/friend Bunny (Anand Tiwari). After Hardik loses his job and Luv gets dumped by his girlfriend, both decide to tag along with Bunny to Goa to relax. In Goa, Luv falls for Luna (Puja Gupta), and she invites the guys to a rave party, organised by the Russian mafia, which is being held on a secluded island. At the party a new drug, D2RF, is launched. None of the friends take it as it's for Rs 5K. The next morning, the three roommates find that the island has been infected by the "living dead" (zombies), and the three men save Luna from her villa and stay together in hopes of surviving. A Russian mafioso, Boris (Saif Ali Khan, originally from Delhi/Dilli), arrives and reveals himself as a zombie slayer.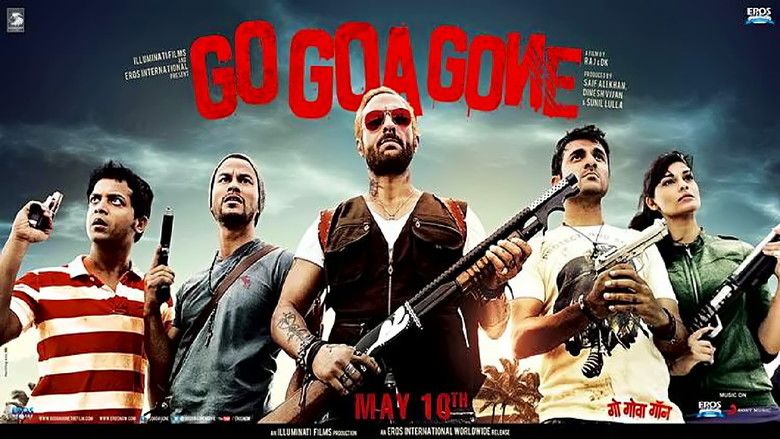 The three roommates and Luna plan to use the boat they had used to travel to the island to escape from it. Finally, after escaping the forest, they discover that the mainland has also been infested by the zombies, forcing them to find another way to survive.Boris tells them the boat will come back to the original place by rotating the island as the boat was taken by a zombie.They find a home fully vacant & decide to stay there. Borris leaves the four of them in the house saying he has important work with his partner Nikolai. At night after Borris leaves, the zombies find the house and attack the four of them. They run away from the zombies and reach the rave party area looking for food. They are chased by zombies there also. Bunny enters a tent and is shown to be dead. The three manage to escape with the help of Borris and Nikolai: who arrive just in time. On the way Nicolai gets bitten by a zombie so they leave him behind. The three are grief-stricken as Bunny is dead.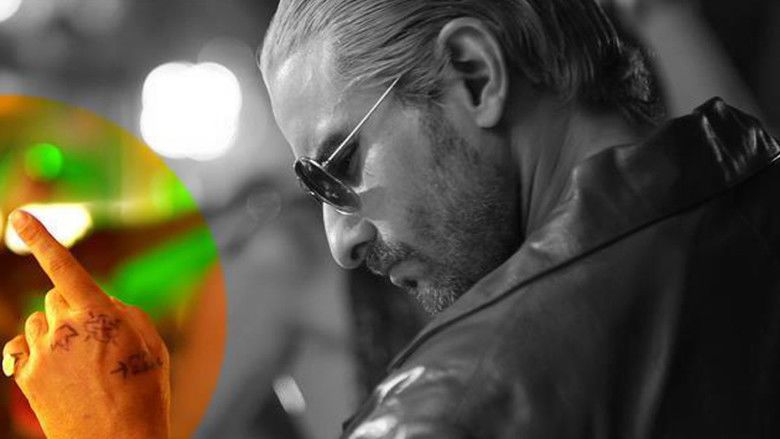 They realise Borris had gone back to obtain his expensive Cocaine. Whilst waiting for the boat to arrive, Hardik gets a call from Bunny saying he's alive and on top of a tower. The four of them go to rescue him where Boris is surrounded by the zombies and the four youngsters escape.
When they reach Borris's jeep, Bunny tells them that he threw cocaine at the zombies which were coming to attack him. The mixing of the red pill and cocaine made them still. They go back to save Boris, they throw the cocaine packets towards the sky and ask Boris to shoot it. This trick works and all the zombies come to a stand still.
They leave the island coming to a conclusion that "drugs f**k you up".
When they arrive at the shore of Goa, they see that the settlement is burning and everything is damaged. All five take their guns out and the movie ends there on the note - "The End..is near".
Cast
Saif Ali Khan as Boris
Kunal Khemu as Hardik
Vir Das as Luv
Anand Tiwari as Bunny
Puja Gupta as Luna
Meenal Thakur as Priyanka
Larissa Bonesi as Simonen
Crew
Story and Screenplay: Raj Nidimoru, Krishna DK & Sita Menon
Directors of Photography: Dan MacArthur & Lukasz Pruchnik
Editor: Arindam S Ghatak
Sound Designer: Jordi Cirbian
Production Designer: Clara Alvarez
Music & Background Score: Sachin - Jigar
Lyrics: Amitabh Bhattacharya & Priya Panchal
Action: Anthony Stone, Piranha Stunts
Special Make-up: Sean Genders & Tom Luthala
Creative Producer: Sita Menon
Executive Producer: Anuradha Sharma
Hindi Dialogues: Kunal Khemu & Sita Menon
Additional Dialogues: Raja Sen
Vfx: Prime Focus
Development
For his role in the film as Russian mafioso turned zombie hunter, Boris, Saif Ali Khan who had no experience of portraying such a character was given the book The Zombie Survival Guide by the directors.
Promotion
The film has been publicized as India's first "Zom-Com". '
Soundtrack
The music was composed by the duo Sachin - Jigar. The lyrics were written by Priya Panchal and Amitabh Bhattacharya, and songs feature the voices of Jigar Saraiya, Talia Bentson, Sachin Sanghvi, Priya Panchal, and Shreya Ghoshal.
Critical reception
Taran Adarsh of Bollywood Hungama gave the movie 3.5/5 stars and has stated that "On the whole, Go Goa Gone is experimental since something like this has never been attempted earlier". Meena Iyer from the Times of India gave the movie 3/5 stars mentioning that "Go Goa Gone is positively different from anything you might have seen before". Shubir Rishi for Rediff.com said "Go Goa Gone is a fun watch with plenty of innocent-sounding, slow-exploding one-liners, which make you laugh". Namrata Joshi of Outlook India summarised by saying "It's fun, sharp, smart and irreverent. Pushes many of our sanctimonious envelopes."
References
Go Goa Gone Wikipedia
(Text) CC BY-SA
Go Goa Gone IMDb
Go Goa Gone themoviedb.org