Girl Crazy is a 1943 musical film produced by Metro Goldwyn Mayer. Based on the stage musical of the same name, Girl Crazy stars Mickey Rooney and Judy Garland in their ninth of ten pairings, partly filmed on location near Palm Springs, California. This was also June Allyson's feature film debut. Music and lyrics by George and Ira Gershwin.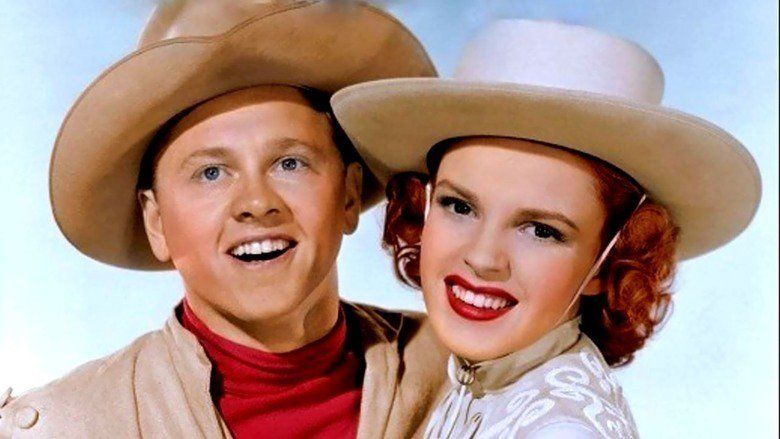 Production began with Busby Berkeley as director, but Berkeley was fired after continued run-ins with Garland. An elaborate production number set to "I Got Rhythm" was his only major contribution to the film. Norman Taurog, who went on to direct Elvis Presley's rock and roll musicals, took over.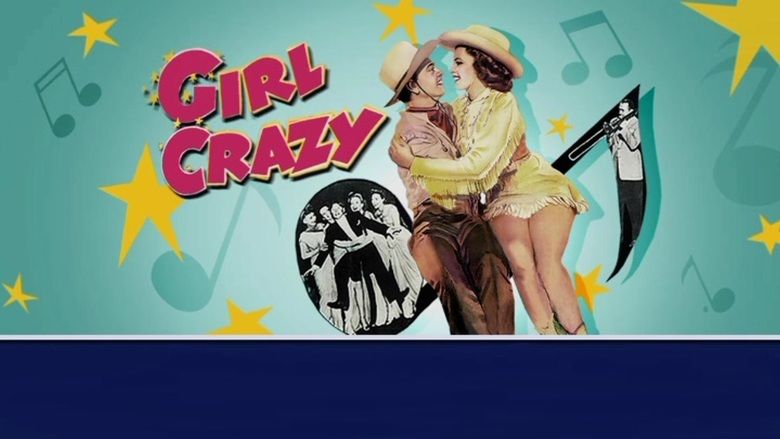 The film used six songs from the original stage musical, plus another Gershwin song, "Fascinating Rhythm".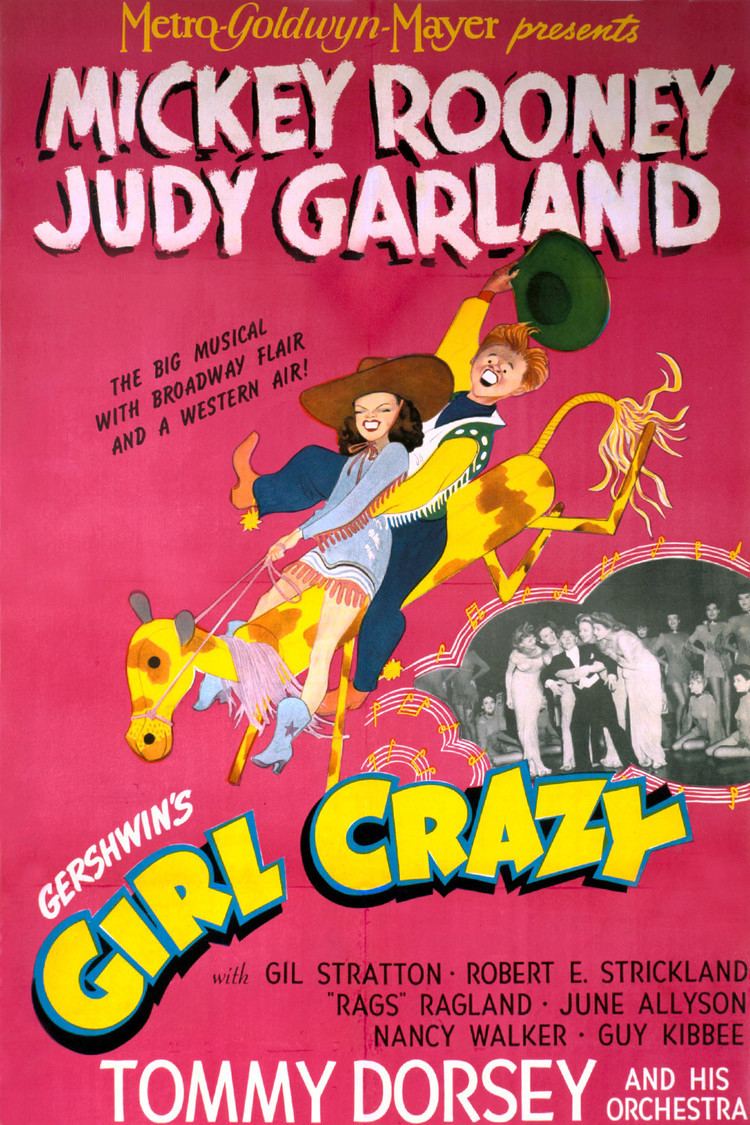 The musical numbers were recorded in stereophonic sound but mixed into mono for release to theaters. Rhino Records released a compact disc featuring the original stereo recordings, which include probably the only stereo tracks of Tommy Dorsey and his orchestra.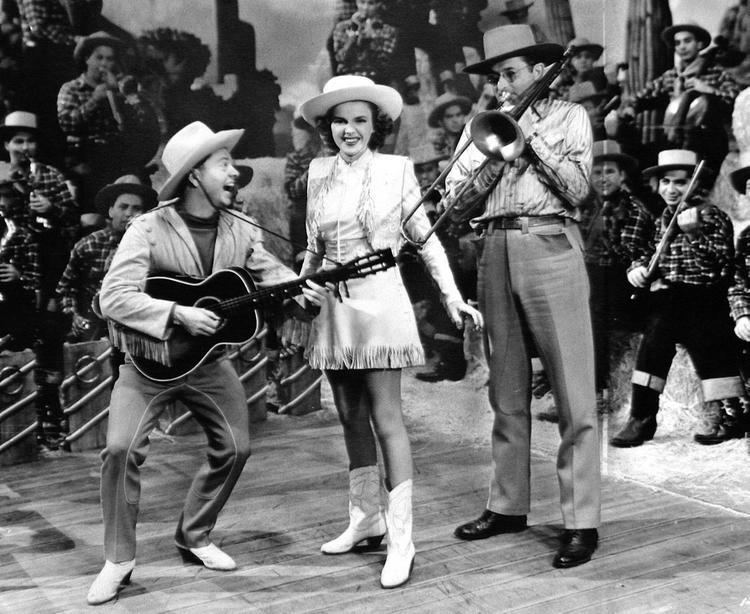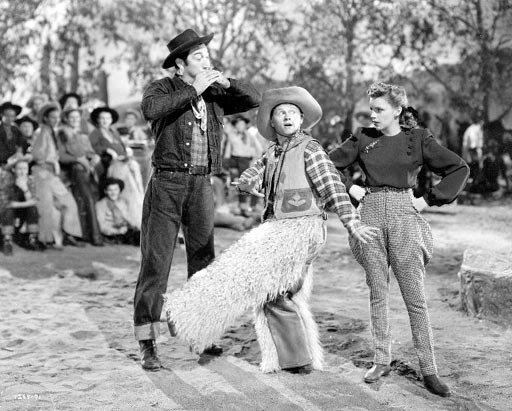 Danny Churchill, a young philandering playboy, is taken out of college by his concerned father and sent to 'Cody College', somewhere in the American West, in the hope that he'll stay away from girls and knuckle down to his studies.
En route from the train depot he meets Ginger, the local postal mistress and toast of all the students and falls for her. Initially not pleased with what he finds at the school, not least the primitive facilities and practical-joking fellow-students, he eventually settles in.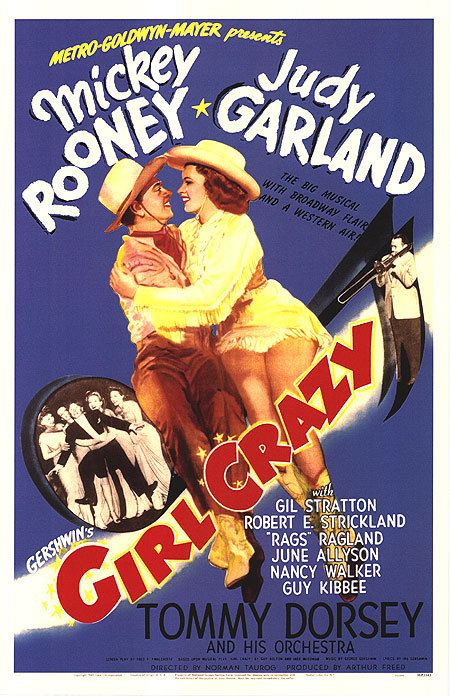 Danny and Ginger are devastated when they learn that the college must close, due to falling enrollments. Using his father's society and business contacts, he approaches the state governor and extracts a promise that the college may be reprieved if enrollments improve. Danny decides to put on a show to 'bring back the old west' and persuades the college Dean to buy the first ticket.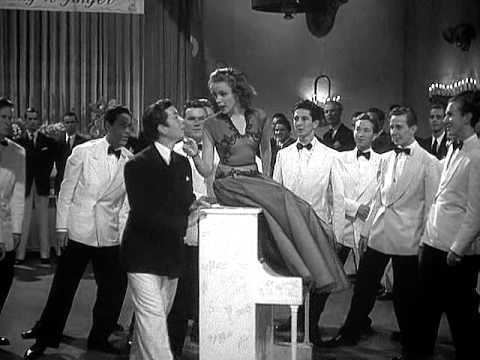 Tommy Dorsey's band is engaged, the event is a success, student enrollments roll in, and the future of the college is assured.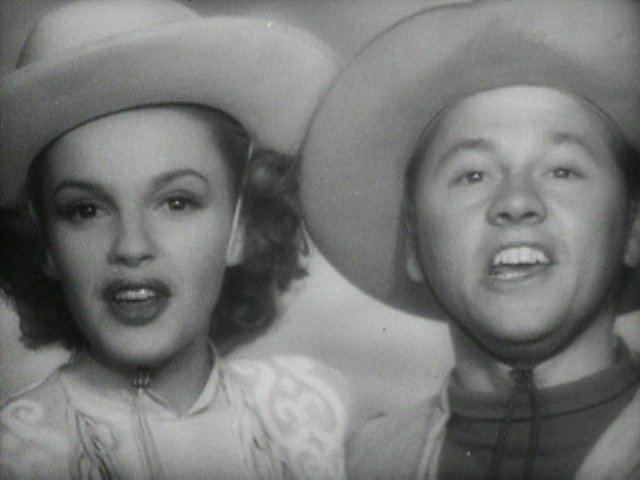 Mickey Rooney as Danny Churchill, Jr.
Judy Garland as Ginger Gray
Gil Stratton as Bud Livermore
Robert E. Strickland as Henry Lathrop
Rags Ragland as Rags
June Allyson as Specialty Singer
Nancy Walker as Polly Williams
Guy Kibbee as Dean Phineas Armour
Frances Rafferty as Marjorie Tait
Henry O'Neill as Danny Churchill, Sr.
Howard Freeman as Governor Tait
Tommy Dorsey and His Orchestra as themselves
Source - Hollywood Musicals Year By Year
Treat Me Rough - June Allyson, Mickey Rooney and chorus with Tommy Dorsey's orchestra
Bidin' My Time - Judy Garland, The King's Men
Could You Use Me? - Mickey Rooney and Judy Garland
Happy Birthday Ginger (Roger Edens)
Embraceable You - Rags Ragland and chorus, Judy Garland and chorus
Fascinating Rhythm - Tommy Dorsey's orchestra
But Not For Me - Rags Ragland with vocal by Judy Garland
I've Got Rhythm - Judy Garland, Mickey Rooney and chorus with Tommy Dorsey's orchestra
According to MGM records the film earned $2,608,000 in the US and Canada and $1,163,000 elsewhere resulting in a profit of $1,068,000.
It recorded admissions in France of 898,335.
Girl Crazy was released on DVD for the first time as part of Warner Bros. five-disc DVD set The Mickey Rooney & Judy Garland Collection on September 25, 2007. The set contains Girl Crazy, Babes in Arms, Babes on Broadway, and Strike Up the Band. A fifth bonus disc includes one number ("I Got Rhythm") in stereo, although stereo tracks exist for all the film's musical numbers. MGM technicians transferred the original multi-channel optical film tracks to 1/4" audiotape when ordered to destroy all the elements in the early 1950s; these surviving tracks were released on a stereo CD in 1995.