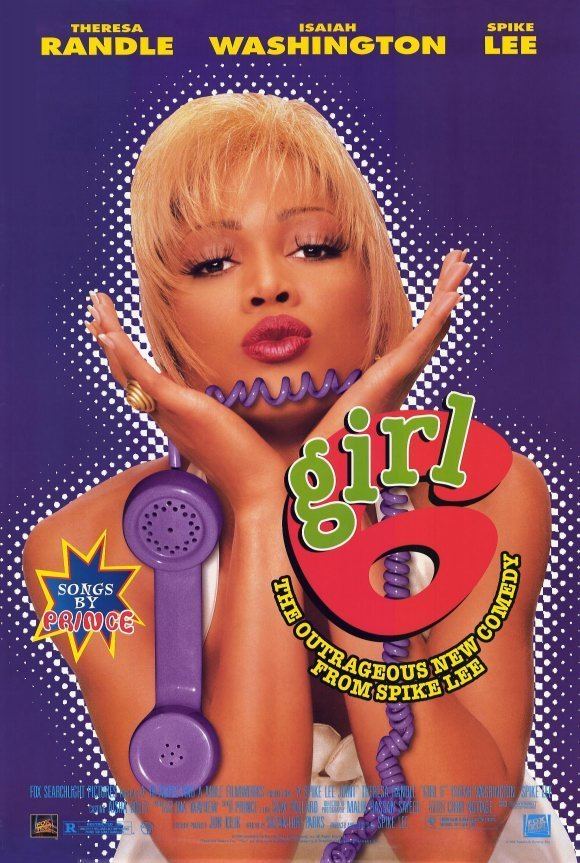 Judy (Theresa Randle) is at an audition with Quentin Tarantino. Tarantino reveals that the film Judy is auditioning for is "the greatest romantic, African-American film ever made. Directed by me, of course" and is requested to remove her blouse so "Q.T." and his assistant can see her breasts. She reluctantly complies, but walks out of the audition.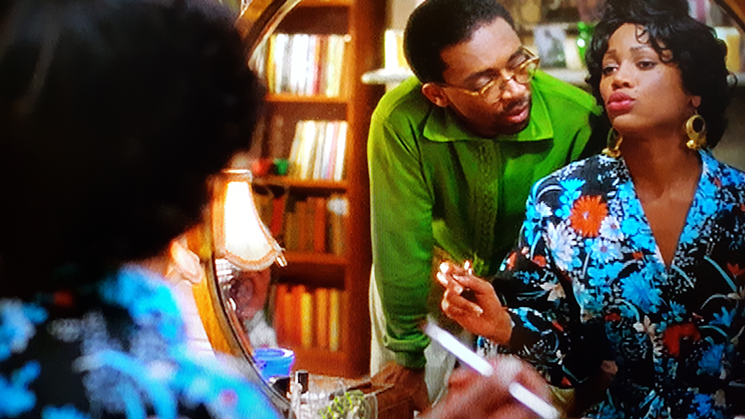 Her agent (John Turturro) is furious. Having worked hard to get Judy her audition with such a prestigious director, he quickly and angrily drops her from his roster of clients. Her melodramatic acting coach (Susan Batson) is also extremely displeased. When Judy tells her why she did not go through with the audition, the acting coach still does not see any reason why Judy should have walked out. This, topped with the fact that Judy has not paid her rent in a very long while, forces her to drop Judy from her roster of clients as well.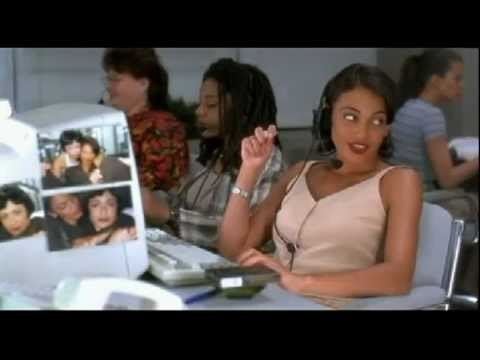 Now unable to secure acting work, Judy must find a way to make ends meet. She tries a number of jobs: passing out fliers, waiting tables at a club, and working as an extra on a movie set. She checks the circulars for wanted ads, and seeing "friendly phone line", as well as, "mo money, mo money, mo money". She circles them both.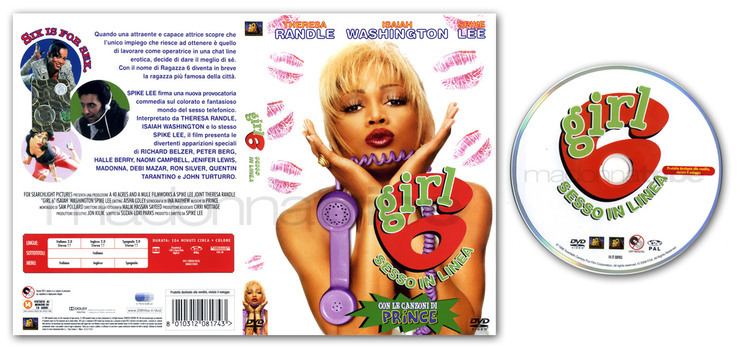 At what turns out to be a phone sex office, Judy meets her new boss, Lil (Jenifer Lewis), who seems to be an assertive but friendly woman. The two click and the audition goes over just fine. Judy attends another interview, at a strip club/phone sex line with a relaxed boss (Madonna), that would have fewer restrictions on her, but required she have her own private telephone line. She decides to stick to her original application with Lil.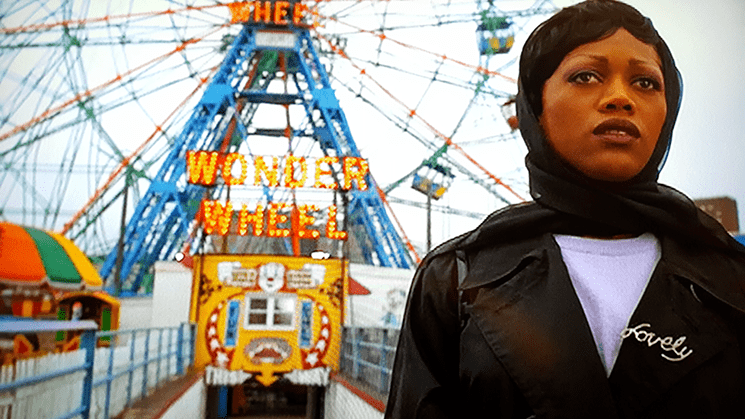 Throughout the film, the phone sex line, having been secured at Lil's company, begins to take its mental toll on Judy, the newly christened Girl 6. She trusts her clients too much at times, and even agrees to meet one of her callers at one point, but he never shows, leaving her on a bench alone. It is visible to everybody, especially Lil and her neighbor and confidant Jimmy (Spike Lee), that Judy is having a breakdown. She experiences a dark sequence in which she enters a snuff fantasy with a caller (Michael Imperioli), who frighteningly seems to know where she lives. She decides that it is time to leave the phone sex career behind and move to Los Angeles for her acting career.
Judy attends another audition which parallels her experience with Tarantino. She again walks out. However, this time, still as "Girl 6", Judy has reclaimed her dignity.
Theresa Randle as Judy/Girl 6
Isaiah Washington as Shoplifter
Spike Lee as Jimmy
Jenifer Lewis as Boss #1 - Lil
Debi Mazar - Girl #39
Peter Berg as Caller #1 - Bob
Michael Imperioli as Scary Caller #30
Kristen Wilson as Salesgirl #1
Debra Wilson as Salesgirl #3
Naomi Campbell as Girl #75
Gretchen Mol as Girl #12
Richard Belzer as Caller #4 - Beach
Larry Pine as Caller #33 - Wall Street
Coati Mundi as Caller #8 - Martin
Delilah Cotto as Caller #8 - Christine
Anthony Nocerino as Caller #6
Tom Byrd III as Caller #18
Madonna as Boss #3
John Turturro as Murray - the Agent
Quentin Tarantino as Director #1 - NY
Ron Silver as Director #2 - LA
Joie Susannah Lee as Switchboard Operator
Ranjit Chowdhry as Indian Shopkeeper
Girl 6 earned mostly mixed-to-negative reviews during its release and currently holds a 33% rating on Rotten Tomatoes based on 33 reviews.
The film was not a box office success.
In 2006, Girl 6 saw DVD release on its 10th anniversary through Anchor Bay Entertainment. Special features include a "making of" featurette and a reel of behind-the-scenes footage. There is no commentary track. In commemoration of its 10th anniversary, the film also saw frequent rotation in 2006 on HBO along with other Spike Lee films like Malcolm X and She Hate Me.