Spouse

Saraswathy Ganapathy







Born

Girish Raghunath Karnadಗಿರೀಶ್ ಕಾರ್ನಾಡ್ 19 May 1938 (age 77)

Matheran

, British India (present-day

Maharashtra

, India) (

1938-05-19

)

Occupation

Playwright, film director, film actor

Notable works

Tughalak 1964Taledanda

Movies

Swami, Manthan, Kempe Gowda, Ek Tha Tiger

Children

Shalmali Radha Karnad, Raghu Amay Karnad

Books

Hayavadana, Tughlaq, The fire and the rain =, Wedding Album, Three Plays




Similar People

Tipu Sultan

, U R Ananthamurthy, Shyam Benegal, B V Karanth, Faisal Saif
Actor girish karnad threatened over tipu remarks
Girish Raghunath Karnad (born 19 May 1938) is an Indian actor, film director, writer playwright and a Rhodes Scholar, who predominantly works in South Indian cinema and Bollywood. His rise as a playwright in the 1960s, marked the coming of age of modern Indian playwriting in Kannada, just as Badal Sarkar did in Bengali, Vijay Tendulkar in Marathi, and Mohan Rakesh in Hindi. He is a recipient of the 1998 Jnanpith Award, the highest literary honour conferred in India.
Contents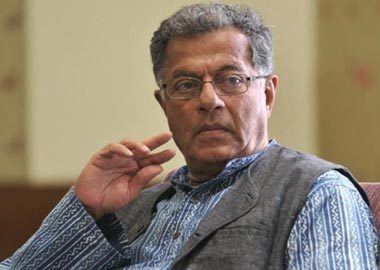 For four decades Karnad has been composing plays, often using history and mythology to tackle contemporary issues. He has translated his plays into English and has received acclaim. His plays have been translated into some Indian languages and directed by directors like Ebrahim Alkazi, B. V. Karanth, Alyque Padamsee, Prasanna, Arvind Gaur, Satyadev Dubey, Vijaya Mehta, Shyamanand Jalan, Amal Allana and Zafer Mohiuddin. He is active in the world of Indian cinema working as an actor, director, and screenwriter, in Hindi and Kannada cinema, earning awards along the way. He was conferred Padma Shri and Padma Bhushan by the Government of India and won four Filmfare Awards, of which three are Filmfare Award for Best Director – Kannada and the fourth a Filmfare Best Screenplay Award.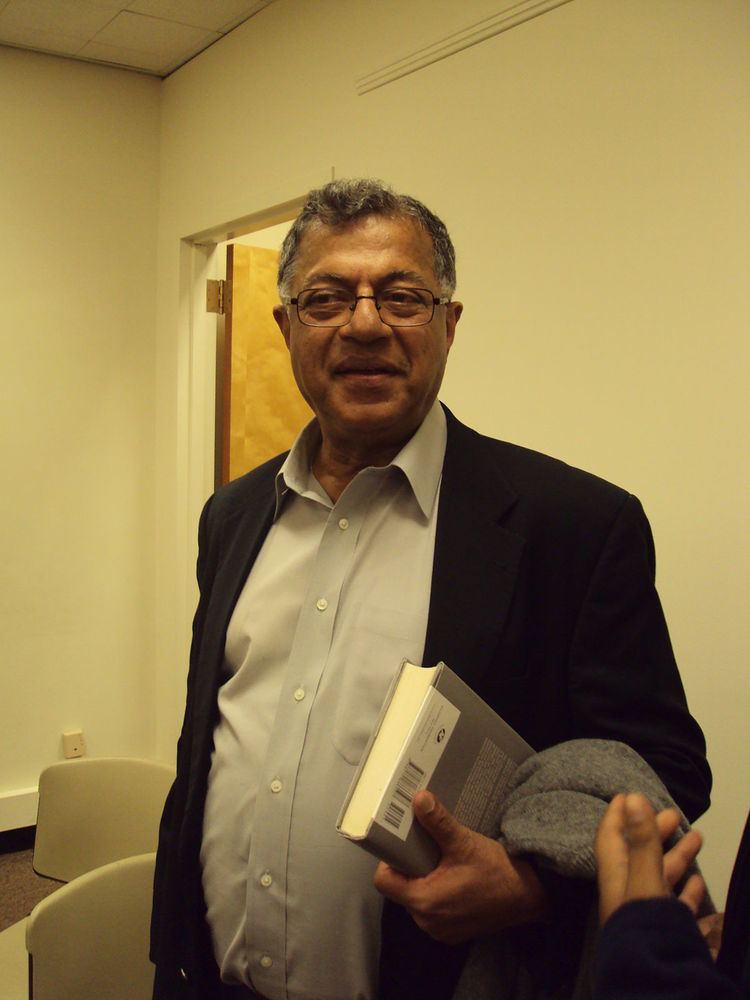 blrlitfest 14 my life my work girish karnad
Early life and education
Girish Karnad was born in Matheran, Maharashtra in a Saraswat Brahmin (SB) Konkani family, to Rao Saheb Dr Karnad and Krishna Bai Mankeekara. Krishna Bai was a widow and was serving as a homemaker for Rao Saheb and his bedridden wife for about five years. Rao Saheb and Krishna Bai married according to Arya Samaj tradition. His initial schooling was in Marathi. In Sirsi, Karnataka, he was exposed to travelling theatre groups, Natak Mandalis as his parents were deeply interested in their plays. As a youngster, Karnad was an ardent admirer of Yakshagana and the theater in his village. His family moved to Dharwad in Karnataka when he was 14 years old, where he grew up with his two sisters and niece.
He earned his Bachelor of Science degree in mathematics and statistics from Karnatak Arts College, Dharwad (Karnataka University), in 1958. Upon graduation Karnad went to England and studied Philosophy, Politics and Economics at Magdalen in Oxford as a Rhodes Scholar (1960–63), earning his Master of Arts degree in philosophy, political science and economics. Karnad was elected President of the Oxford Union in 1963.
Career
After working with the Oxford University Press, Chennai for seven years (1963–70), he resigned to take to writing full-time. While in Madras (now known as Chennai) he got involved with local amateur theatre group, The Madras Players.
During 1987–88, he was at the University of Chicago as visiting professor and Fulbright playwright-in-residence. During his tenure at Chicago Nagamandala had its world premiere at the Guthrie Theater in Minneapolis based on Karnad's English translation of the Kannada original. Most recently, he served as director of the Nehru Centre and as Minister of Culture, in the Indian High Commission, London (2000–2003).
He served as director of the Film and Television Institute of India (1974–1975) and chairman of the Sangeet Natak Akademi, the National Academy of the Performing Arts (1988–93).
Literature
Karnad is known as a playwright. His plays, written in Kannada, have been translated into English and some Indian languages. Kannada is his adopted language.
When Karnad started writing plays, Kannada literature was highly influenced by the renaissance in Western literature. Writers would choose a subject that looked entirely alien to manifestation of native soil. C. Rajagopalachari's version of the Mahabharata published in 1951, left a deep impact on him and soon, sometime in the mid-1950s, one day he experienced a rush of dialogues by characters from the Mahabharata in his adopted Kannada. "I could actually hear the dialogues being spoken into my ears ... I was just the scribe," said Karnad in a later interview. Yayati was published in 1961, when he was 23 years old. It is based on the story of King Yayati, one of the ancestors of the Pandavas, who was cursed into premature old age by his preceptor, Shukracharya, who was incensed at Yayati's infidelity. Yayati in turn asks his sons to sacrifice their youth for him, and one of them agrees. It ridicules the ironies of life through characters in Mahabharata. It became an instant success, immediately translated and staged in several other Indian languages.
Karnad found a new approach of drawing historical and mythological sources to tackle contemporary themes and existentialist crisis of modern man through characters locked in psychological and philosophical conflicts. His next was Tughlaq (1964), about a rashly idealist 14th-century Sultan of Delhi, Muhammad bin Tughluq, and allegory on the Nehruvian era which started with ambitious idealism and ended up in disillusionment. This established Karnad, now 26 years old, as a promising playwright in the country. It was staged by the National School of Drama Repertory under the direction of Ebrahim Alkazi, with the actor Manohar Singh, playing the visionary king who later becomes disillusioned and turns bitter, amidst the historic Purana Qila in Delhi. It was staged in London by the National School of Drama for the Festival of India in 1982.
Hayavadana (1971) was based on a theme drawn from The Transposed Heads, a 1940 novella by Thomas Mann, which is originally found in the 11th-century Sanskrit text Kathasaritsagara. Herein he employed the folk theatre form of Yakshagana. A German version of the play was directed by Vijaya Mehta as part of the repertoire of the Deutsches National Theatre, Weimar.
Naga-Mandala (Play with Cobra, 1988) was based on a folk tale related to him by A. K. Ramanujam, brought him the Karnataka Sahitya Academy Award for the Most Creative Work of 1989. It was directed by J. Garland Wright, as part of the celebrations of the 30th anniversary of Guthrie Theatre, Minneapolis. The theatre subsequently commissioned him to write the play, Agni Mattu Male (The Fire and the Rain). Though before it came Taledanda (Death by Beheading, 1990) which used the backdrop, the rise of Veerashaivism, a radical protest and reform movement in 12th century Karnataka to bring out current issues.
Movies
Karnad made his acting as well as screenwriting debut in a Kannada movie, Samskara (1970), based on a novel by U.R. Ananthamurthy and directed by Pattabhirama Reddy. That movie won the first President's Golden Lotus Award for Kannada cinema.
In television, he played the role of Swami's father in the TV series Malgudi Days (1986–1987), based on R. K. Narayan's books. He also hosted the science magazine Turning Point on Doordarshan, in the early 1990s.
He made his directorial debut with Vamsha Vriksha (1971), based on a Kannada novel by S. L. Bhyrappa. It won him National Film Award for Best Direction along with B. V. Karanth, who co-directed the film. Later, Karnad directed several movies in Kannada and Hindi, including Godhuli (1977) and Utsav (1984). Karnad has made number of documentaries, like one on the Kannada poet D. R. Bendre (1972), Kanaka-Purandara (English, 1988) on two medieval Bhakti poets of Karnataka, Kanaka Dasa and Purandara Dasa, and The Lamp in the Niche (English, 1989) on Sufism and the Bhakti movement. Many of his films and documentaries have won several national and international awards.
Some of his famous Kannada movies include Tabbaliyu Neenade Magane, Ondanondu Kaladalli, Cheluvi and Kaadu and most recent film Kanooru Heggaditi (1999), based on a novel by Kannada writer Kuvempu.
His Hindi movies include Nishaant (1975), Manthan (1976), Swami (1977) and Pukar (2000). He has acted in a number of Nagesh Kukunoor films, starting with Iqbal (2005), where Karnad's role of the ruthless cricket coach got him critical acclaim. This was followed by Dor (2006), 8 x 10 Tasveer (2009), with lead actor Akshay Kumar and Aashayein (2010).
He came back to Hindi movies after three years. He played a key role in Yash Raj Film's movie Ek Tha Tiger He will be also seen in the Tiger Zinda Hai, an Ek Tha Tiger sequel.
Karnad has acted in the Kannada gangster movie Aa Dinagalu.
Other notable works
He has been the voice of A. P. J. Abdul Kalam, former President of India, in the audiobook of Kalam's autobiography by Charkha Audiobooks Wings of Fire.
Awards and honours
For literature
Sangeet Natak Akademi award and Varthur navya Award – 1972
Padma Shri – 1974
Padma Bhushan – 1992
Kannada Sahitya Parishat Award – 1992
Sahitya Academy award – 1994
Jnanpith Award – 1998
Kalidas Samman – 1998
Rajyotsava Awards
University of Southern California, Los Angeles – 2011
For cinema
1971: Best Direction: Vamsha Vriksha (with B. V. Karanth)
1971: Best Feature Film in Kannada: Vamsha Vriksha
1973: Second Best Feature Film: Kaadu
1978: Best Screenplay: Bhumika (with Shyam Benegal and Satyadev Dubey)
1978: Best Feature Film in Kannada: Ondanondu Kaladalli
1989: Best Non-Feature Film: Kanaka Purandara
1990: Best Non-feature Film on Social Issues: The Lamp in the Niche
1992: Best Film on Environment Conservation: Cheluvi
1999: Best Feature Film in Kannada: Kaanuru Heggadathi
1972: Filmfare Award for Best Director - Kannada – Vamsha Vriksha
1974: Filmfare Award for Best Director - Kannada – Kaadu
1978: Filmfare Award for Best Director - Kannada – Ondanondu Kaladalli
Filmfare Awards
1980: Filmfare Best Screenplay Award: Godhuli (with B. V. Karanth)
1980: Filmfare Best Supporting Actor Award: Aasha: Nominated
1982: Filmfare Best Supporting Actor Award: Teri Kasam : Nominated
1971-72 First Best Film – Vamsha Vriksha
1971-72 Best Dialogue Writer – Vamsha Vriksha
1973-74 Second Best Film – Kaadu
1989-90 Best Supporting Actor – Santha Shishunala Sharifa
1995-96 Best Supporting Actor – Sangeetha Sagara Ganayogi Panchakshara Gavai
1999-00 Second Best Film – Kanooru Heggadithi
Others
Gubbi Veeranna Award
Karnad served as the director of the Film and Television Institute of India from 1974–1975, the Indian co-chairman for the Joint Media Committee of the Indo-US Sub-Commission on Education and Culture from 1984–1993, chairman of the Sangeet Natak Academy from 1988–1993, and president of Karnataka Nataka Academy from 1976–1978.
Honorary Doctorate from University of Southern California, Los Angeles – 2011
Controversies
At the 2012 TATA Lit Fest held in Mumbai, Karnad was invited to speak about "his life in theater" in an hour-long session. Instead of talking about the subject, he took the opportunity to lash out at V. S. Naipaul for his "antipathy towards Indian Muslims". V. S. Naipaul had earlier been conferred the Lifetime achievement award by the festival's organisers. Karnad also criticized the organizers for having honored Naipaul.
The audience, which had gathered to hear Karnad speak, had mixed reactions to the speech. Some, like organizer Anil Dharker, tried ineffectually to steer the speech to more politically correct waters. Others were amused by the episode, and some commented on the research and logic that had gone into the speech (unfortunately overshadowed by its 'scandalous' nature).
Just a few weeks after this, Karnad again created controversy by claiming that Rabindranath Tagore was a second-rate playwright and that his plays were "unbearable".
In November 2015, during celebrations marking the birth anniversary of 18th-century Muslim ruler Tipu Sultan, Karnad stated that Bangalore International Airport should have been named after Tipu Sultan instead of Kempe Gowda. This created a furore among right-wing groups. Karnad apologised the following day.
Personal life
Karnad is married to Dr. Saraswathy Ganapathy and they have two children. He lives in Bangalore. Girish Karnad, while working in Madras for Oxford University Press on his return from England, met his future wife Saraswathi Ganapathy at a party. They decided to marry but the marriage was formalised after 10 years, when Karnad was 42 years old. Saraswathi was born to a Parsi mother, Nargis Mugaseth and a Kodava father, Kodandera Ganapathy.
Activism
He is a proponent of multi-culturalism and freedom of expression, Girish Karnad has been a critic of religious fundamentalism and Hindutva in India. He publicly condemned the demolition of Babri Masjid in 1992 and later spoke against the attempts to create controversy about the Idgah Maidan in Hubli. He is a proponent of secularism and has opposed RSS, BJP and other Hindu organizations on several occasions. He has opposed Narendra Modi for the Prime Minister's post in the 2014 parliament elections.
TV series
2. Indradhanush (1989) as Appu and Bala's Father
Other works
Evam Indrajit (English) by Badal Sircar. Tr. by Girish Karnad. 1974.
Works in translation
Yayati. Oxford University Press.
Yayati (Hindi). Tr. by B. R. Narayan. Rajkamal Prakashan Pvt Ltd, 2008. ISBN 81-7119-627-6.
Tughlaq: A play in 13 scenes, Oxford Univ. Press, 1972
Hayavadana, Oxford University Press, 1975.
Tughlaq (Marathi), Tras. Vijay Tendulkar. Popular Prakashan Pvt. Ltd. ISBN 81-7185-370-6.
Three Plays: Naga-Mandala; Hayavadana; Tughlaq. Oxford University Press, 1996. ISBN 0-19-563765-8.
Tughlaq (Hindi). Tr. by B. V. Karanth. Rajkamal Prakashan Pvt Ltd, 2005. ISBN 81-7119-790-6.
Collected plays Vol 1: Tuglaq, Hayavadana, Bali: The Sacrifice, Naga-Mandala. Oxford University Press. 2005. ISBN 0-19-567310-7.
Collected Plays: Taledanda, the Fire and the Rain, the Dreams of Tipu Sultan, Flowers and Images: Two Dramatic Monologues: Flowers : Broken Images, Vol. 2. Oxford University Press, USA. 2005. ISBN 0-19-567311-5.
Three plays by Girish Karnad. Oxford University Press. ISBN 0-19-563765-8.
Autobiography
Aadaadtha Aayushya. Manohara Grantha Mala, 2011
Filmography
Actor
2017
Nandhini (TV Series)
as
Rajashekar's Friend (2017)
2016
Shivaay
as
Anushka's Father
2016
24
as
Sathya's Grandfather
2016
Chalk N Duster
as
Manohar Sawant
2015
Rana Vikrama
as
K.V. Anand Rao - Home Minister of Karnataka state
2014
Samrat & Co.
as
Mahendra Pratap Singh
2012
Sweet Poison
as
Professor Vaidyanathan
2012
Mugamoodi
as
Anand's Grandfather
2012
Once There Was a Tiger
as
Shenoy
2011
Kempe Gowda
as
Mahadev (Kavya's father)
2010
Komaram Puli
as
Samara Simha Rao
2010
Aashayein
as
G. Parthasarthi
2009
Life Goes On
as
Dr. Sanjay Banerjee
2009
8 x 10 Tasveer
as
Advocate Anil Sharma
2007
Aa Dinagalu
as
Girish Naayak (Chethan's father)
2006
Tananam Tananam
as
Shastry Krishnamurthy the father of Vanaja
2004
Shankar Dada MBBS
as
Satya Prasad
2000
Hey Ram
as
Uppilli Iyengar
1999
Kanoor ki Thakurani (TV Series)
1999
Kanooru Heggadithi
as
Chandre Gowda
1999
AK 47
as
Ram's Father / Jagannath Rao
1999
Prathyartha
as
Home Minister of India
1999
Janumadatha
as
Dr. Akbar Ali
1998
China Gate
as
Forest Officer Sundar Rajan (Sandhya's Dad, Special appearance)
1998
Aakrosh: Cyclone of Anger
as
Prime Minister Rajvansh Shashtri
1997
Minsaara Kanavu
as
Amal Raj
1996
Sivasakthi
as
Siva's Father
1995
Sangeetha Sagara Ganayogi Panchakshara Gavai
as
Hangal Kumaraswamiji
1994
Aaghaatha
as
Psychiatrist
1994
Apna Apna Aasmaan (TV Series)
1994
Kadhalan
as
Kakarla Sathyanarayana
1992
Cheluvi
as
Village Headman
1992
Gulmohar West (TV Series)(1992)
1990
Prathama Usha Kiran
as
A Psychiatrist
1990
Santha Shishunala Sharif
as
Govindabhatta
1990
Nai Dishayeh (TV Series)
1990
Nehru: The Jewel of India
1989
Indradhanush (TV Series)
as
Krishnamurthy Appuswamy
1989
Mil Gayee Manzil Mujhe
1988
Akarshan
as
Anand - Movie Director
1986
Malgudi Days (TV Series)
as
Father / Watchman
- Swami and Friends: Part 8 (1987) - Father
- Swami and Friends: Part 7 (1987) - Father
- Swami and Friends: Part 6 (1987) - Father
- Swami and Friends: Part 5 (1987) - Father
- Swami and Friends: Part 4 (1987) - Father
- Swami and Friends: Part 3 (1987) - Father
- Swami and Friends: Part 2 (1987) - Father
- Swami and Friends: Part 1 (1987) - Father
- The Watchman (1986) - Watchman
1986
Nilakurinhi Poothappol
as
Appu Menon
1985
Khandaan (TV Series)(1985)
1985
Khoon Aur Sazaa (TV Series)
1985
Sur Sangam
as
Pandit Shivshankar Shastri
1985
Meri Jung
as
Deepak Verma
1983
Ananda Bhairavi
as
Bhagavathula Venkata Rama Sarma
1983
Ek Baar Chale Aao
as
Din Dayal
1982
Umbartha
as
Advocate Subhash Mahajan
1981
Shama
as
Nawab Yusuf Khan
1981
Paanch Qaidi
as
DSP Vijay
1980
Beqasoor
as
Dr. Anand Bhatnagar
1978
Sandarbha
as
A psychiatrist
1976
Manthan
as
Dr. Manohar Rao
1970
Samskara
as
Praneshacharya
Writer
2007
Aa Dinagalu (screenplay)
2002
Agnivarsha: The Fire and the Rain (play "The Fire and the Rain")
1999
Kanooru Heggadithi (screenplay)
1997
Nagamandala (story - novel)
1983
Anveshane (story, screenplay, dialogue)
1979
Ondanondu Kaladalli (screenplay) / (story)
1978
Anugraham (screen adaptation)
1978
Kondura (The Sage from the Sea) (writer)
1977
Thabbaliyu Neenade Magane (screenplay)
1971
Vamsha Vriksha (screenplay, dialogue)
Director
1999
Kanoor ki Thakurani (TV Series)
1999
Kanooru Heggadithi (directed by)
1990
The Lamp in the Niche
1977
Thabbaliyu Neenade Magane (directed by)
Producer
1999
Kanoor ki Thakurani (TV Series) (producer)
Thanks
2023
Tiger 3 (in memory of) (post-production)
Self
2002
Art That Shook the World (TV Series documentary)
as
Presenter
- Bhagavad Gita (2002) - Presenter
1996
Century of Cinema (TV Series documentary)
as
Self
- And the Show Goes On: Indian Chapter (1996) - Self
1991
Turning Point (TV Series documentary)
as
Presenter (1991)
References
Girish Karnad Wikipedia
(Text) CC BY-SA