The Untold Truth Of Giorgio A. Tsoukalos
Giorgio A. Tsoukalos (Greek: Γεώργιος Α. Τσούκαλος; born March 14, 1978) is a Greek-Swiss television personality. He is a proponent of the idea that ancient alien astronauts interacted with ancient humans. He is most famous for his appearances on the television series Ancient Aliens.
Contents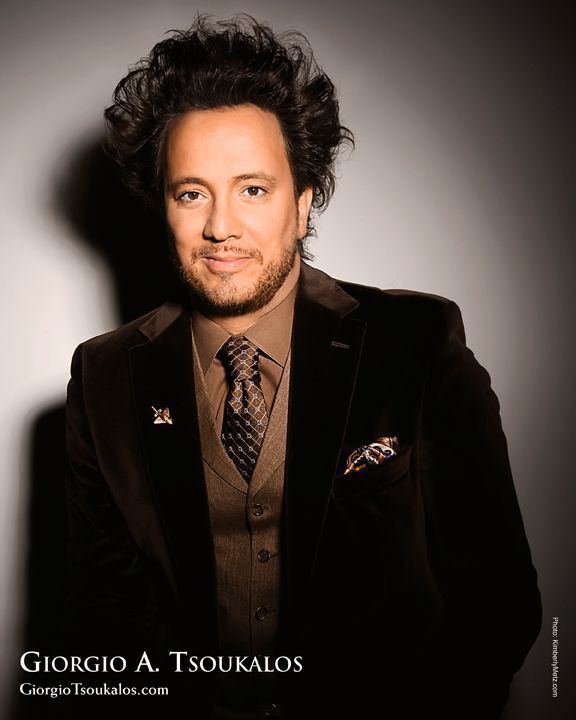 Tsoukalos has appeared on The Travel Channel, The History Channel, the Sci-Fi Channel, the National Geographic Channel, as well as Coast to Coast AM, and was a consulting producer on 23 episodes of Ancient Aliens. He is the co-founder of Legendary Times magazine, which last published in 2008. The magazine featured articles from Erich von Däniken, David Hatcher Childress, Peter Fiebag, Robert Bauval, and Luc Bürgin on the topic of ancient astronauts and related subject matter.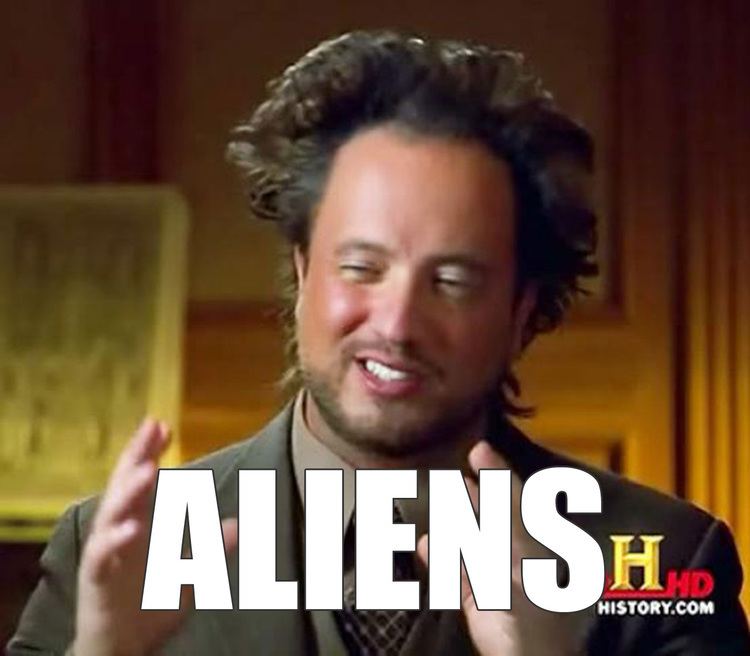 Tsoukalos is a 1998 graduate of Ithaca College in Ithaca, New York, with a bachelor's degree in sports information and communication. For several years he worked as a bodybuilding promoter and a volunteer in IFBB sanctioned bodybuilding contests, including Mr. Olympia. He produced and directed the annual San Francisco Pro Grand Prix in years 2001–2005.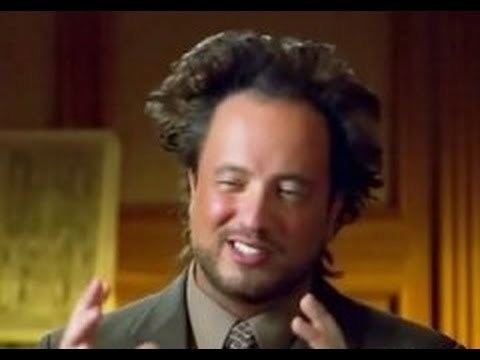 Tsoukalos was also the host of the H2 series In Search of Aliens, which ran for one season in 2014. He is also featured in the 2016 History Con Events at the World Trade Center Manila, August 2016.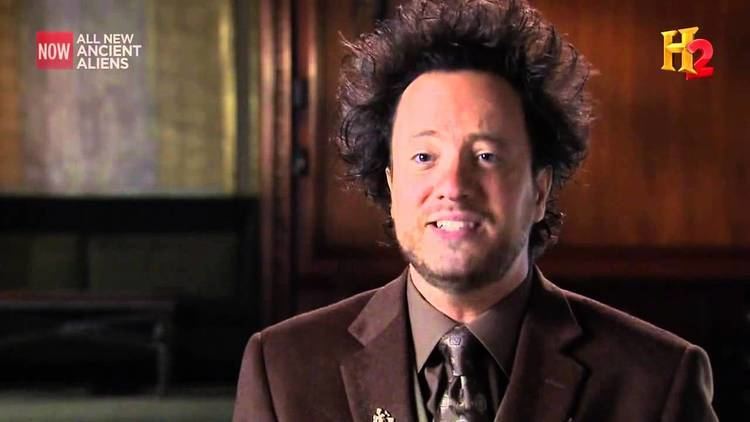 Because of his fame on History Channel's Ancient Aliens, he became a popular Internet meme, with his hands out in front of him and squinting, usually with a caption concluding with "Aliens."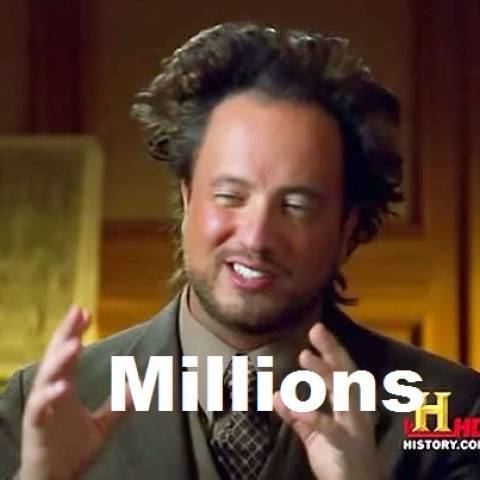 Giorgio a tsoukalos animated ancient aliens star
References
Giorgio A. Tsoukalos Wikipedia
(Text) CC BY-SA