Full Name

Byron Elsworth Barr

Born

November 4, 1913 (

1913-11-04

)

Cause of death

Gunshot wound (self inflicted)

Died

October 19, 1978,

Manhattan

, New York City, New York, United States

Spouse

Kim Schmidt (m. 1978–1978)

Movies

They Shoot Horses - Don't The, The Game of Death, Bring Me the Head of Alfredo G, Teacher's Pet, That Touch of Mink




Similar People
Gig young and the gay sisters
Gig Young (born Byron Elsworth Barr; November 4, 1913 – October 19, 1978) was an American film, stage, and television actor. Known mainly for second leads and supporting roles, Young won an Academy Award for his performance as a slimy dance-marathon emcee in the 1969 film They Shoot Horses, Don't They? An alcoholic, Young was implicated in the murder-suicide that resulted in the deaths of his wife and himself in 1978.
Contents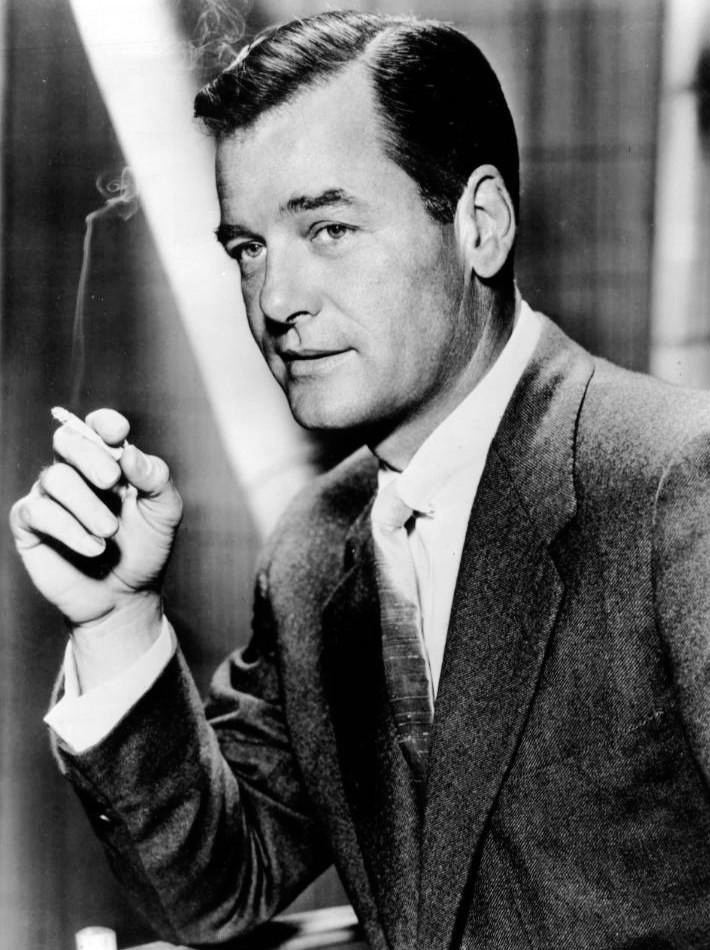 Gig young winning best supporting actor for they shoot horses don t they
Early life and career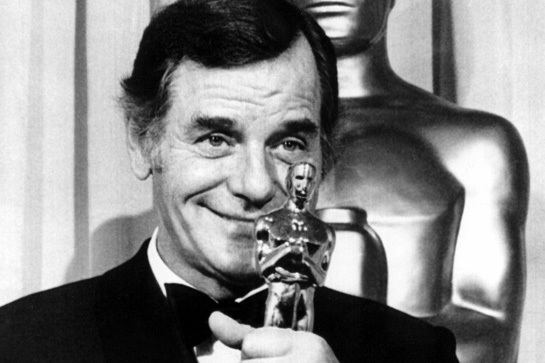 Born Byron Elsworth Barr in St. Cloud, Minnesota, he and his older siblings were raised by his parents, John and Emma Barr, in Washington initially. When he was six, his family moved back to their hometown of Waynesville, North Carolina, where he was raised. He developed a passion for the theatre while appearing in high school plays, and after some amateur experience he applied for and received a scholarship to the acclaimed Pasadena Community Playhouse. While acting in Pancho, a south-of-the-border play by Lowell Barrington, he and the leading actor in the play, George Reeves, were spotted by a Warner Brothers talent scout. Both actors were signed to supporting player contracts with the studio. His early work was un-credited or as Byron Barr (not to be confused with another actor with the same name, Byron Barr).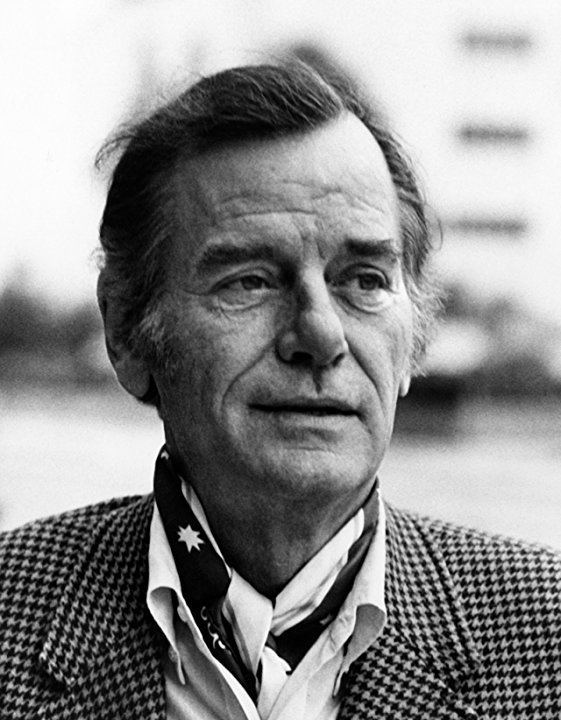 After appearing in the 1942 film The Gay Sisters – written by Stephen Longstreet (1907–2002) – as a character named "Gig Young", the studio determined that "Gig Young" should become Barr's stage and professional name.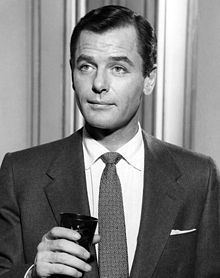 Young appeared in supporting roles in numerous films during the 1940s, and came to be regarded as a popular and likable second lead, playing the brothers or friends of the principal characters. Young took a hiatus from his movie career and enlisted in the United States Coast Guard in 1941 where he served as a pharmacist's mate until the end of World War II. In early 1942, in an uncredited bit part and nearly unseen, in his distinctive voice, he had one line, "How's the ice?", in the Bette Davis film The Man Who Came to Dinner. Less than two years later, he played opposite her as her much-younger beau in Old Acquaintance.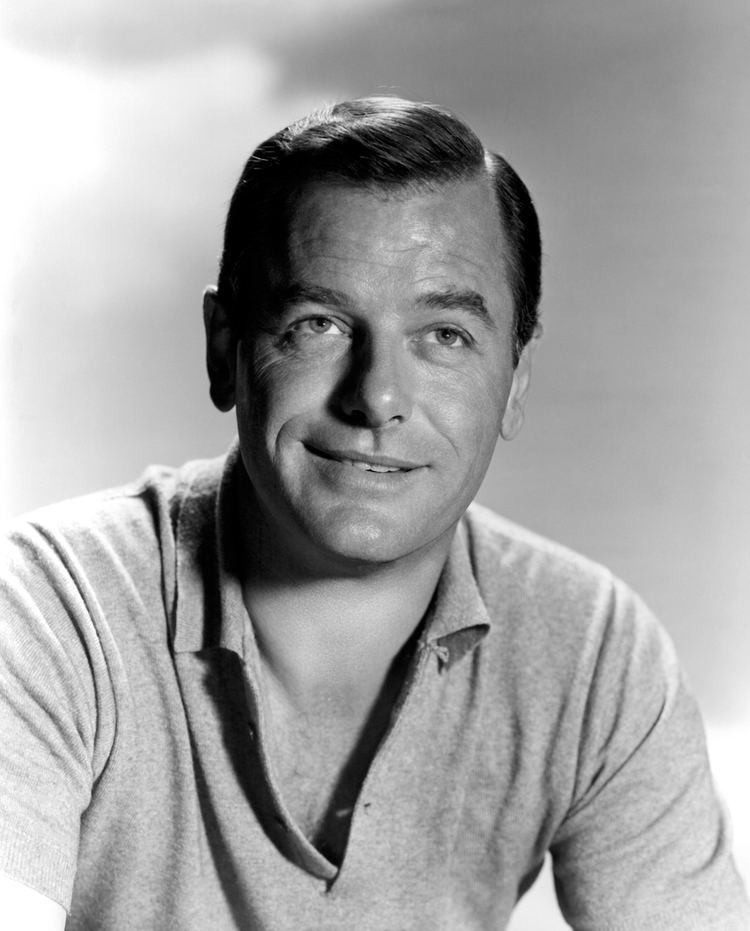 After Young's return from the war, Warner Bros. dropped his option. He then began freelancing at various studios, eventually obtaining a contract with Columbia Pictures before returning to freelancing. During those years, Young began to play the type of role that he would become best known for, a sardonic but engaging and affable drunk. His dramatic work as an alcoholic in the 1951 film Come Fill the Cup with James Cagney and his comedic role as a tipsy but ultimately charming intellectual in Teacher's Pet starring Clark Gable and Doris Day earned him nominations for Academy Award for Best Supporting Actor.
Success and decline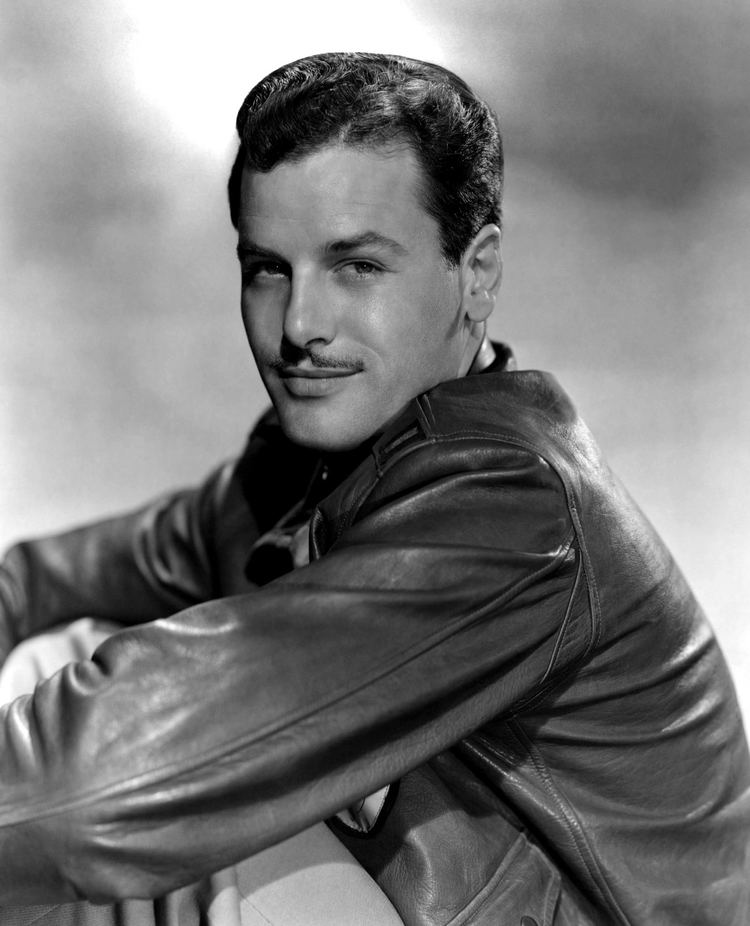 In 1955, Young became the host of Warner Bros. Presents, an umbrella title for three television series (Casablanca, Kings Row, and Cheyenne) that aired during the 1955–56 season on ABC Television. He played a supporting role the same year in the Humphrey Bogart thriller The Desperate Hours. Young is also remembered by many James Dean fans for the "driving safety" interview made shortly before Dean's fatal car accident in September, 1955. On the 1964–65 NBC series The Rogues, he shared appearances on a rotating basis with David Niven and Charles Boyer.
Young won the Academy Award for his role as Rocky, the dance marathon emcee and promoter in the 1969 film They Shoot Horses, Don't They? According to his fourth wife, Elaine Williams, "What he was aching for, as he walked up to collect his Oscar, was a role in his own movie—one that they could finally call 'a Gig Young movie.' For Young, the Oscar was literally the kiss of death, the end of the line". Young himself had said to Louella Parsons, after failing to win in 1951, "so many people who have been nominated for an Oscar have had bad luck afterwards."
After a substantial supporting role in Lovers and Other Strangers in 1970, alcoholism began to cost him roles. He collapsed on the set of the comedy film Blazing Saddles during his first day of shooting due to alcohol withdrawal, and was fired. Young's last role was in the 1978 film Game of Death, released nearly six years after the film's star, Bruce Lee, died during production in 1973.
Personal life
Young was married five times; his first marriage to Sheila Stapler lasted seven years, ending in 1947. In 1950, he married Sophie Rosenstein, the resident drama coach at Paramount, who was several years Young's senior. She was soon diagnosed with cancer, and died just short of two years after the couple's wedding. After her death, Young was engaged to actress Elaine Stritch.
He met actress Elizabeth Montgomery after she appeared in an episode of Warner Bros. Presents in 1956, and the two married later that year. In 1963, Montgomery divorced Young because of his alcoholism.
Young married his fourth wife, real estate agent Elaine Williams, nine months after his divorce from Montgomery was final. Williams was pregnant with Young's child at the time and gave birth to his only child, Jennifer, in April 1964. After three years of marriage, the couple divorced. During a legal battle over child support with Williams, Young denied that Jennifer was his biological child. After five years of court battles, Young lost his case.
On September 27, 1978, Young, age 64, married his fifth wife, a 31-year-old German magazine editor named Kim Schmidt. He met Schmidt in Hong Kong while working on Game of Death.
Death
On October 19, 1978, three weeks after his marriage to Schmidt, the couple were found dead at home in their Manhattan apartment. Police theorized that Young shot his wife and then turned the gun on himself. A motive for the murder-suicide was never made clear. Young was at one time under the care of the psychologist and psychotherapist Eugene Landy, who would later have his professional California medical license revoked amidst accusations of ethical violations and patient misconduct.
Young was buried in the Green Hill Cemetery in Waynesville, North Carolina in his family's plot along with his parents, siblings and an uncle. Young's will, which covered a $200,000 estate, left his Academy Award to his agent, Martin Baum and Baum's wife, Bernice; however, Young's daughter Jennifer launched a campaign in the early 1990s to get the award back from his agent, and struck an agreement that she would get the award back upon the agent's death, which occurred in 2010.
For his contribution to the television industry, Young has a star on the Hollywood Walk of Fame at 6821 Hollywood Boulevard.
Filmography
Actor
1978
Game of Death
as
Jim Marshall
1976
Gibbsville (TV Series)
as
Ray Whitehead
- The Price of Everything (1977) - Ray Whitehead
- The Grand Gesture (1977) - Ray Whitehead
- Manhood (1977) - Ray Whitehead
- In the Silence (1977) - Ray Whitehead
- Chautauqua, Chautauqua, Chautauqua (1977) - Ray Whitehead
- All I've Tried to Be (1977) - Ray Whitehead
- A Case History (1977) - Ray Whitehead
- Afternoon Waltz (1976) - Ray Whitehead
- Andrea (1976) - Ray Whitehead
- All the Young Girls (1976) - Ray Whitehead
- Trapped (1976) - Ray Whitehead
- Saturday Night (1976) - Ray Whitehead
- How Old, How Young (1976) - Ray Whitehead
1977
Spectre (TV Movie)
as
Dr. Ham Hamilton
1976
Sherlock Holmes in New York (TV Movie)
as
Mortimer McGrew
1976
McCloud (TV Series)
as
Jack Hefferman
- The Day New York Turned Blue (1976) - Jack Hefferman
1975
The Hindenburg
as
Edward Douglas
1975
The Killer Elite
as
Lawrence Weyburn
1975
The Turning Point of Jim Malloy (TV Movie)
as
Ray Whitehead
1974
The Lives of Benjamin Franklin (TV Mini Series)
as
French Foreign Minister
- The Ambassador (1974) - French Foreign Minister
1974
The Great Ice Rip-Off (TV Movie)
as
Harkey Rollins
1974
A Black Ribbon for Deborah
as
Herman Ofenbauer
1974
Bring Me the Head of Alfredo Garcia
as
Quill
1971
The Neon Ceiling (TV Movie)
as
Jones
1970
Lovers and Other Strangers
as
Hal
1969
They Shoot Horses, Don't They?
as
Rocky
1968
Companions in Nightmare (TV Movie)
as
Eric Nicholson
1967
The Shuttered Room
as
Mike Kelton
1965
Invisible Diplomats (Short)
as
Brad (uncredited)
1964
The Rogues (TV Series)
as
Tony Fleming
- A Daring Step Backward (1965) - Tony Fleming (credit only)
- Mr. White's Christmas (1965) - Tony Fleming (credit only)
- Grave Doubts (1965) - Tony Fleming
- Wherefore Art Thou, Harold? (1965) - Tony Fleming
- Our Men in Marawat (1965) - Tony Fleming (credit only)
- The Pigeons of Paris (1965) - Tony Fleming (credit only)
- The Bartered MacBride (1965) - Tony Fleming
- The Laughing Lady of Luxor (1965) - Tony Fleming (credit only)
- Run for the Money (1965) - Tony Fleming
- Bow to a Master (1965) - Tony Fleming
- The Diamond-Studded Pie (1965) - Tony Fleming
- The Golden Ocean (1965) - Tony Fleming
- Bless You, G. Carter Huntington (1965) - Tony Fleming
- Gambit by the Golden Gate (1965) - Tony Fleming
- Money Is for Burning (1965) - Tony Fleming
- The Real Russian Caviar (1964) - Tony Fleming
- Hugger-Mugger, by the Sea (1964) - Tony Fleming
- The Computer Goes West (1964) - Tony Fleming (credit only)
- The Boston Money Party (1964) - Tony Fleming
- Plavonia, Hail and Farewell (1964) - Tony Fleming
- Fringe Benefits (1964) - Tony Fleming (credit only)
- Take Me in Paris (1964) - Tony Fleming
- Two of a Kind (1964) - Tony Fleming (credit only)
- The Project Man (1964) - Tony Fleming
- Death of a Fleming (1964) - Tony Fleming
- House of Cards (1964) - Tony Fleming
- Viva Diaz! (1964) - Tony Fleming (credit only)
- The Stefanini Dowry (1964) - Tony Fleming
- The Day They Gave Diamonds Away (1964) - Tony Fleming
- The Personal Touch (1964) - Tony Fleming
1965
Strange Bedfellows
as
Richard Bramwell
1963
Kraft Suspense Theatre (TV Series)
as
Hugo Myrich
- The End of the World, Baby (1963) - Hugo Myrich
1963
A Ticklish Affair
as
Key Weedon
1963
For Love or Money
as
Sonny Smith
1962
Five Miles to Midnight
as
David Barnes
1962
The Alfred Hitchcock Hour (TV Series)
as
Duke Marsden
- A Piece of the Action (1962) - Duke Marsden
1962
Kid Galahad
as
Willy Grogan
1962
That Touch of Mink
as
Roger
1961
Theatre '62 (TV Series)
as
Steven
- The Spiral Staircase (1961) - Steven
1961
The Spiral Staircase (TV Movie)
as
Stephen Warren
1960
Shirley Temple's Storybook (TV Series)
as
Miles Hendon
- The Prince and the Pauper (1960) - Miles Hendon
1960
Ninotchka (TV Movie)
as
Leon Dolga
1959
The Story on Page One
as
Larry Ellis
1959
The Philadelphia Story (TV Movie)
as
C.K. Dexter Haven
1959
The Twilight Zone (TV Series)
as
Martin Sloan
- Walking Distance (1959) - Martin Sloan
1959
Ask Any Girl
as
Evan Doughton
1958
Goodyear Theatre (TV Series)
as
Herman Worth
- The Spy (1958) - Herman Worth
1958
The Tunnel of Love
as
Dick Pepper
1958
Teacher's Pet
as
Dr. Hugo Pine
1958
Studio One (TV Series)
as
Philip Adams / Alan Fredericks
- A Dead Ringer (1958) - Philip Adams / Alan Fredericks
1957
Climax! (TV Series)
as
Edgar Holt
- Jacob and the Angel (1957) - Edgar Holt
1956
The United States Steel Hour (TV Series)
as
Dave Corman
- Sauce for the Goose (1956) - Dave Corman
1955
The Desperate Hours
as
Chuck Wright
1954
Young at Heart
as
Alex Burke
1954
Lux Video Theatre (TV Series)
- Captive City (1954)
1954
Producers' Showcase (TV Series)
as
Simon Gayforth (segment 'Shadow Play')
- Tonight at 8:30 (1954) - Simon Gayforth (segment 'Shadow Play')
1954
Rear Window
as
Jeff's Editor (voice, uncredited)
1953
Schlitz Playhouse (TV Series)
as
Jimmy Sampson
- Part of the Game (1953) - Jimmy Sampson
1953
Robert Montgomery Presents (TV Series)
as
Tony Marino
- The Sunday Punch (1953) - Tony Marino
1953
Torch Song
as
Cliff Willard
1953
City That Never Sleeps
as
Johnny Kelly
1953
The Girl Who Had Everything
as
Vance Court
1952
Holiday for Sinners
as
Jason Kent
1952
You for Me
as
Dr. Jeff Chadwick
1951
Too Young to Kiss
as
John Tirsen
1951
Come Fill the Cup
as
Boyd S. Copeland
1951
Slaughter Trail
as
Ike Vaughn
1951
Only the Valiant
as
Lt. William Holloway
1951
Target Unknown
as
Capt. Reiner
1951
The Bigelow Theatre (TV Series)
- Rewrite for Love (1951)
1951
Pulitzer Prize Playhouse (TV Series)
as
George Callahan
- Ned McCobb's Daughter (1951) - George Callahan
1950
Hunt the Man Down
as
Paul Bennett
1950
The Silver Theatre (TV Series)
as
Tim Davis
- Lady with Ideas (1950) - Tim Davis
1949
Tell It to the Judge
as
Alexander Darvac
1949
Lust for Gold
as
Pete Thomas
1948
Wake of the Red Witch
as
Samuel 'Sam' Rosen
1948
The Three Musketeers
as
Porthos
1948
The Woman in White
as
Walter Hartright
1947
Escape Me Never
as
Caryl Dubrok
1943
Old Acquaintance
as
Rudd Kendall
1943
Air Force
as
Lieut. Bill Williams - 'Mary Ann' Co-Pilot
1942
The Gay Sisters
as
Gig Young
1942
The Mad Martindales
as
Peter Varney (as Byron Barr)
1942
The Male Animal
as
Student (uncredited)
1942
Captains of the Clouds
as
Student Pilot (as Byron Barr)
1941
You're in the Army Now
as
Soldier (uncredited)
1941
They Died with Their Boots On
as
Lt. Roberts (uncredited)
1941
The Tanks Are Coming (Short)
as
Jim Allen (as Byron Barr)
1941
One Foot in Heaven
as
First Groom Asking for Dog Licence (uncredited)
1941
Navy Blues
as
Sailor in Storeroom (uncredited)
1941
Dive Bomber
as
Abbott (uncredited)
1941
Sergeant York
as
Marching Soldier (uncredited)
1941
Here Comes the Cavalry (Short)
as
Trooper Rollins (as Byron Barr)
1940
Misbehaving Husbands
as
Floor Walker (as Byron Barr)
Self
1984
Bruce Lee, the Legend (Documentary)
as
Self
1978
AFI Life Achievement Award (TV Series)
as
Self - Audience Member
- AFI Life Achievement Award: A Tribute to Henry Fonda (1978) - Self - Audience Member (uncredited)
1976
Dinah! (TV Series)
as
Self - Guest
- Episode #2.77 (1976) - Self - Guest
1963
The Tonight Show Starring Johnny Carson (TV Series)
as
Self - Guest
- (From New York City) Gig Young, Joe Garagiola Bette Midler, Los Indios Tabajaras (1972) - Self - Guest
- Charles Aznavour, Suzanne Pleshette, Gig Young (1966) - Self - Guest
- Gig Young, Rose Marie, Mamie Van Doren (1965) - Self - Guest
- Kim Novak, Gig Young, Kaye Ballard, Louise O'Brien (1965) - Self - Guest
- Gig Young, Charles Aznavour, Louis O'Brien (1965) - Self - Guest
- James Franciscus, Gig Young (1964) - Self - Guest
1968
What's My Line? (TV Series)
as
Self - Mystery Guest
- Episode dated 26 July 1973 (1973) - Self - Mystery Guest
- Gig Young (1968) - Self - Mystery Guest
1967
The Merv Griffin Show (TV Series)
as
Self - Guest
- Gig Young, Charles Nelson Reilly, Pamela Mason, Jo Anne Worley (1973) - Self - Guest
- Ricardo Montalban, Gig Young, Desi Arnaz Jr., David Rubin, Dr. Cleo Dawson (1971) - Self - Guest
- Award-Winning Actors (1971) - Self - Guest
- Gig Young, Angie Dickinson, Monty Hall, George Carlin, Robin Wilson (1970) - Self - Guest
- Cesar Romero, Ursula Andress, Joan Blondell, Sonny King, Nancy Wilson (1970) - Self - Guest
- From Caesar's Palace in Las Vegas guests are Chuck Connors, Gig Young, Joey Heatherton, Buddy Greco, Sonny King, Jack E. Leonard, Charo, Jerry Collins, Gaylord & Holiday (1970) - Self - Guest
- Gig Young, Dick Schaap, Soupy Sales, Pat Paulsen, Viva, D'Aldo Romano (1968) - Self - Guest
- Ralph Story, Jack Carter, Dirk Bogarde, Barbara Nichols, Ted Mack, Fred Barber, Lesley Gore (1968) - Self - Guest
- Gig Young, Colleen Dewhurst, Della Reese, Henry Morgan, Morty Gunty, Martin Yarbrough, Ben Javits (1968) - Self - Guest
- Gig Young, Shirley Bassey, Dorothy Loudon, Marty Brill, Martin Yarbrough, Dr. Emanuel Schwartz (1967) - Self - Guest
1971
The Lee Phillip Show (TV Series)
as
Self
- Gig Young (1971) - Self
1971
The Sig Sakowicz Show (TV Series)
as
Self
- Episode dated 28 October 1971 (1971) - Self
1971
The 43rd Annual Academy Awards (TV Special)
as
Self - Presenter
1970
The Dick Cavett Show (TV Series)
as
Self - Guest
- Episode dated 15 October 1970 (1970) - Self - Guest
1970
Life with Linkletter (TV Series)
as
Self
- Gig Young, Father Peter Riga, Pauline & Maryann Byrne (1970) - Self
1970
Cannes Film Festival (TV Series)
as
Self
- Festival de Cannes 1970: gala de clôture (1970) - Self
1970
The 42nd Annual Academy Awards (TV Special)
as
Self - Winner
1970
Playboy After Dark (TV Series)
as
Self
- Episode #2.8 (1970) - Self
1970
Della (TV Series)
as
Self
- Episode #1.197 (1970) - Self
1964
The Mike Douglas Show (TV Series)
as
Self - Co-Host / Self - Guest
- Episode #9.137 (1970) - Self - Guest
- Episode #7.54 (1967) - Self - Guest
- Episode #6.231 (1967) - Self - Guest
- Episode #5.140 (1966) - Self - Co-Host
- Episode #5.139 (1966) - Self - Co-Host
- Episode #5.138 (1966) - Self - Co-Host
- Episode #5.137 (1966) - Self - Co-Host
- Episode #5.136 (1966) - Self - Co-Host
- Episode #4.30 (1964) - Self - Guest
1970
The 27th Annual Golden Globe Awards (TV Special)
as
Self - Winner
1970
Philbin's People (TV Series)
as
Self
- Episode #1.25 (1970) - Self
1969
The Moviemakers (Documentary short)
as
Self (actor) (uncredited)
1969
The David Frost Show (TV Series)
as
Self - Guest
- Episode #2.83 (1969) - Self - Guest
1954
The Ed Sullivan Show (TV Series)
as
Self - Audience Bow / Self
- The Jackson 5, Lainie Kazan, John Davidson, Guy Marks, Wayne & Shuster, Topo Gigio, Big Bird & the Muppets (1969) - Self - Audience Bow
- Roberta Peters, Senor Wences, Harry Belafonte, Tony Bennett, Franchot Tone, Gig Young, Ming the Magician (1954) - Self
1969
The 26th Annual Golden Globe Awards (TV Special)
as
Self - Presenter
1969
George Jessel's Here Come the Stars (TV Series)
as
Self
- Agnes Moorehead (1969) - Self
1966
The Hollywood Squares (Daytime) (TV Series)
as
Self - Panelist
- Gig Young, Donna Loren, Charley Weaver, Abby Dalton, Mickey Callan, Rose Marie, Morey Amsterdam, Patricia Harty & Marty Allen. (1966) - Self - Panelist
- Gig Young, Donna Loren, Charley Weaver, Abby Dalton, Mickey Callan, Rose Marie, Morey Amsterdam, Patricia Harty & Marty Allen. (1966) - Self - Panelist
- Gig Young, Donna Loren, Charley Weaver, Abby Dalton, Mickey Callan, Rose Marie, Morey Amsterdam, Patricia Harty & Marty Allen. (1966) - Self - Panelist
- Gig Young, Donna Loren, Charley Weaver, Abby Dalton, Mickey Callan, Rose Marie, Morey Amsterdam, Patricia Harty & Fernando Lamas. (1966) - Self - Panelist
- Gig Young, Donna Loren, Charley Weaver, Abby Dalton, Mickey Callan, Rose Marie, Morey Amsterdam, Patricia Harty & Fernando Lamas. (1966) - Self - Panelist
- Gig Young, Shari Lewis & Hush Puppy, Charley Weaver, Abby Dalton, Mr. Wally Cox, Rose Marie, Mr. Morey Amsterdam, Agnes Moorehead & George Jessel. (1966) - Self - Panelist
- Gig Young, Shari Lewis & Charley Horse, Charley Weaver, Abby Dalton, Wally Cox, Rose Marie, Morey Amsterdam, Agnes Moorehead & George Jessel. (1966) - Self - Panelist
- Gig Young, Shari Lewis & Lamb Chop, Charley Weaver, Abby Dalton, Wally Cox, Rose Marie, Morey Amsterdam, Agnes Moorehead & George Jessel. (1966) - Self - Panelist
- Gig Young, Shari Lewis & Lamb Chop, Charley Weaver, Abby Dalton, Wally Cox, Rose Marie, Morey Amsterdam, Agnes Moorehead and George Jessel. (1966) - Self - Panelist
1968
The Joey Bishop Show (TV Series)
as
Self - Guest
- Episode #3.50 (1968) - Self - Guest
1966
The Pat Boone Show (TV Series)
as
Self
- Gig Young, Kaye Stevens (1966) - Self
1966
The Red Skelton Hour (TV Series)
as
Self / Paul Pusher
- How to Succeed in Loafing Without Really Trying (1966) - Self / Paul Pusher
1965
The Andy Williams Show (TV Series)
as
Self - Guest
- Episode #4.5 (1965) - Self - Guest
1964
Today (TV Series)
as
Self - Guest
- Episode dated 4 May 1965 (1965) - Self - Guest
- Episode dated 9 September 1964 (1964) - Self - Guest
1964
The Hollywood Palace (TV Series)
as
Self - Host
- Episode #1.6 (1964) - Self - Host
1961
Here's Hollywood (TV Series)
as
Self
- Episode #1.180 (1961) - Self
1961
The 15th Annual Tony Awards (TV Special)
as
Self - Presenter
1961
To Tell the Truth (TV Series)
as
Self - Panelist
- Tom Poston, Faye Emerson, Gig Young, Polly Bergen, (1961) - Self - Panelist
1958
What's My Line? (TV Series)
as
Self - Panelist
- Henry Fonda (1961) - Self - Panelist
- Gypsy Rose Lee (2) (1959) - Self - Panelist
- Tennessee Ernie Ford (1958) - Self - Panelist
1960
About Faces (TV Series)
as
Self
- Gig Young (1960) - Self
1959
The Juke Box Jury (TV Series)
as
Self
- Episode dated 12 June 1959 (1959) - Self
1959
The 31st Annual Academy Awards (TV Special)
as
Self - Nominee
1958
The Tonight Show Starring Jack Paar (TV Series)
as
Self
- Episode #2.45 (1958) - Self
1956
Conflict (TV Series)
as
Self - Host
- No Man's Road (1957) - Self - Host
- Capital Punishment (1957) - Self - Host
- Girl on the Subway (1957) - Self - Host
- Stranger on the Road (1956) - Self - Host
1955
Warner Brothers Presents (TV Series)
as
Self - Host
- The Searchers (1956) - Self - Host
- Survival (1956) - Self - Host
- Siege (1956) - Self - Host
- Kings Row (1955) - Self - Host
- The Return (1955) - Self - Host
- King's Row (1955) - Self - Host
1956
Film Fanfare (TV Series)
as
Self
- Episode #1.9 (1956) - Self
1955
Casablanca (TV Series)
as
Self - Host
- Fateful Night (1956) - Self - Host
- Labor Camp Escape (1955) - Self - Host
- Who Holds Tomorrow? (1955) - Self - Host
1955
Kings Row (TV Series)
as
Self / Host (1955-1956)
1955
Stump the Stars (TV Series)
as
Self
- Peter Donald, Wendy Barrie, John Carradine, Dorothy Hart, Elaine Stritch, Phyllis Kirk, Jerry Lester, Gig Young (1955) - Self
1945
Breakdowns of 1944 (Short)
as
Self (uncredited)
1942
Breakdowns of 1942 (Short)
as
Self (uncredited)
Archive Footage
2019
CBS News Sunday Morning (TV Series)
as
Self
- Episode #40.80 (2019) - Self
2018
America in Color (TV Series documentary)
as
Self
- Hollywood's Golden Age (2018) - Self
2015
An American Tragedy (Documentary)
as
Self
2008
Tough Baby: Torch Song (Video documentary short)
as
Self
2005
Crash Science (TV Series documentary)
as
Self
- James Dean's Death (2005) - Self
2005
James Dean: Forever Young (Documentary)
as
Self
2004
Sam Peckinpah's West: Legacy of a Hollywood Renegade (TV Movie documentary)
as
Self
1997
Biography (TV Series documentary)
as
Self
- James Dean: Outside the Lines (2002) - Self
- Peter Graves: Mission Accomplished (1997) - Self
1995
American Masters (TV Series documentary)
- Rod Serling: Submitted for Your Approval (1995)
1992
The Tonight Show Starring Johnny Carson (TV Series)
as
Self
- The last Tonight Show (1992) - Self
1991
Arena (TV Series documentary)
as
Self
- Hollywood Babylon (1991) - Self
1990
Hollywood Heaven: Tragic Lives, Tragic Deaths (Video documentary)
1990
Death in Hollywood (Video documentary)
as
Self
1988
Hollywood Scandals and Tragedies (Video documentary)
1985
Pat Benatar: Sex as a Weapon (Music Video)
as
Gig Young
1983
Hollywood Out-takes and Rare Footage (Documentary)
as
Self (as Gig)
1957
The James Dean Story (Documentary)
as
Self - James Dean interview (uncredited)
1952
Footlights Theater (TV Series)
as
Producer
- Rewrite for Love (1952) - Producer
1951
The Bigelow Theatre (TV Series)
as
Tim Davis
- Lady with Ideas (1951) - Tim Davis
References
Gig Young Wikipedia
(Text) CC BY-SA