Nationality

British




Occupation

archaeologist





Name

Gertrude Thompson




Books

The Desert Fayum






Full Name

Gertrude Caton Thompson




Born

1 February 1888 (

1888-02-01

)

London




Known for

Abydos, Egypt; Oxyrhynchus; Faiyum




Died

April 18, 1985, Broadway, United Kingdom




Education

British School of Archaeology in Egypt, Newnham College, Cambridge




People also search for

Guy Brunton, Kathleen Kenyon, Mortimer Wheeler
Gertrude Caton Thompson, FBA (1 February 1888 – 18 April 1985) was an influential English archaeologist at a time when participation by women in the discipline was uncommon.
Contents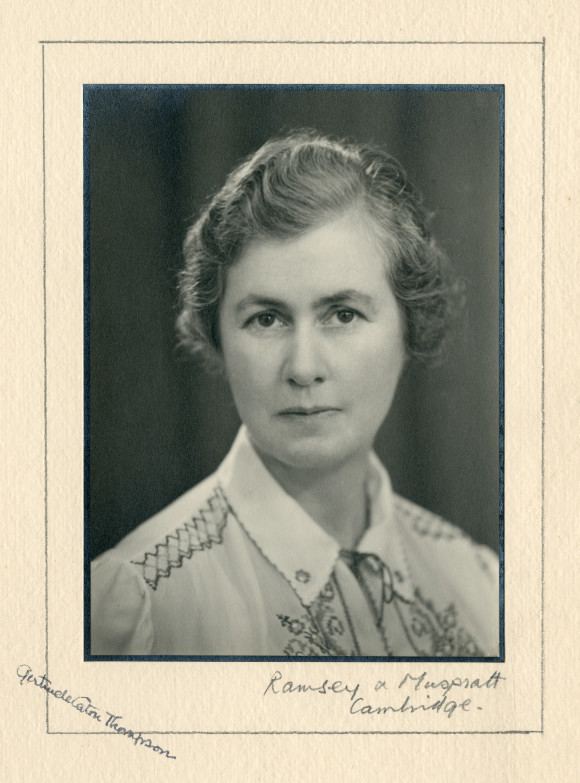 Early life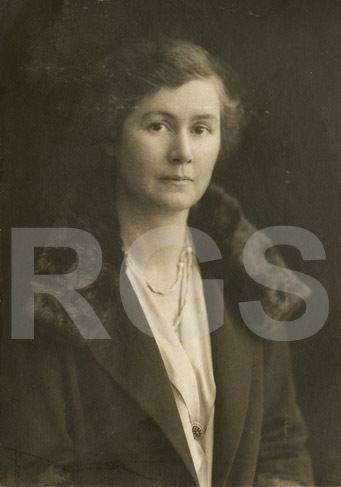 Gertrude Caton Thompson was born to William Caton Thompson and Ethel Page in 1888 in London, England, and attended private schools in Paris and in Eastbourne, including the Links School, run by Miss Hawtrey. Her interest in archaeology began on a trip to Egypt with her mother in 1911, followed by a series of lectures on Ancient Greece given by Sarah Paterson at the British Museum. An inheritance received in 1912 helped ensure her financial independence and support her later excavations. During World War I, she worked for the British Ministry of Shipping as part of which she attended the Paris Peace Conference in 1919. In 1921 Caton Thompson embarked on studies at University College London where she was taught by Margaret Murray, Flinders Petrie and Dorothea Bate, excavating in Upper Egypt during the winter of that year . The following year she began attending courses at Newnham College, Cambridge, before joining further excavations in Egypt with Petrie and Guy Brunton in 1924.
Work in Egypt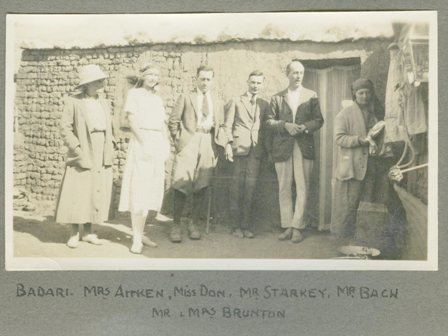 During the 1920s she worked as an archaeologist, primarily in Egypt for the British School of Archaeology Egypt, although she also conducted fieldwork in Malta. In Egypt she participated in excavations at a number of sites including Abydos, Badari, and Qau el Kebir. Caton Thompson took a special interest in all aspects of Prehistoric Egypt and was one of the first archaeologists to look at the full-time spectrum from the Palaeolithic through to Predynastic Egypt. Many of these finds are now in the British Museum's collection.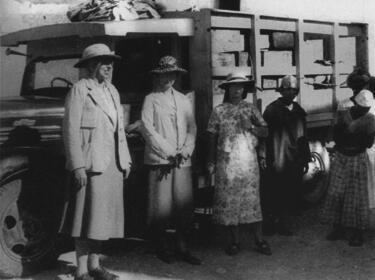 While working in the Badari region 1923–24 she took the initiative to explore prehistoric settlement remains at Hemamieh. Caton Thompson's work at the site was distinguished by its meticulousness. She carefully excavated in arbitrary six-inch levels and recorded the exact position of each artifact. Such approaches to excavation were in many respects a generation ahead of her time and "sets her apart from her contemporaries and the majority of her successors".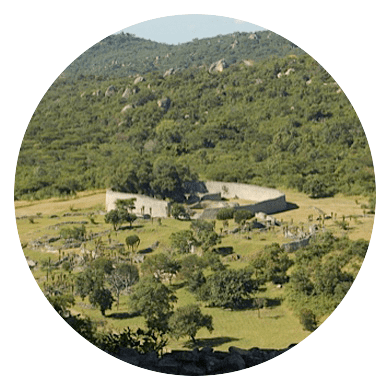 In 1925 Caton Thompson and the geologist Elinor Wight Gardner began the first archaeological survey of the northern Faiyum, where they sought to correlate ancient lake levels with archaeological stratification. They continued working in the Faiyum over the next two years for the Royal Anthropological Institute where they discovered two unknown Neolithic cultures. The pair also worked on prehistoric sites at Kharga Oasis in 1930. This led to research more broadly on the palaeolithic of north Africa, which Caton Thompson published in 1952.
Great Zimbabwe
In 1928, the British Academy invited Caton Thompson to investigate the origins of ruins in southeastern Zimbabwe near Lake Mutirikwe. Known since the 16th century, Great Zimbabwe had been previously excavated by James Theodore Bent and David Randall-MacIver and controversy raged as to whether the site was the work of Africans (MacIver's view) or of some other civilisation. Working with Kathleen Kenyon, Caton Thompson's excavations led her to the unequivocal view that Zimbabwe was the product of a "native civilisation". The assertion attracted considerable negative press attention and was received negatively by many within the archaeological community. Caton Thompson claimed to keep hostile letters from local experts in a file marked "insane". Modern archaeologists now agree that the city was the product of a Shona-speaking African civilisation.
Later life
In 1932, she employed Mary Leakey to illustrate her book The Desert Fayoum, greatly influencing her later career in paleoanthropology. Towards the end of 1937 Caton Thompson and Elinor Gardner, accompanied by Freya Stark, initiated the first systematic excavation in the Yemen at Hadhramaut. However, relations between Caton Thompson and Stark were notoriously strained, with Stark deriding an anonymous but identifiable female archaeologist in her book A Winter in Arabia in 1940.
Caton Thompson retired from fieldwork after the Second World War. A long time friend of Dorothy Hoare, a colleague from Cambridge, Caton Thompson bought and shared a house with Hoare. After Hoare married Jose "Toty" M. de Navarro, another Cambridge lecturer in archaeology, the Navarros continued to share the house with Caton Thompson. When she and the Navarros retired from academic life in 1956, Caton Thompson moved with them to their home in Broadway, Worcestershire - Court Farm. She would reside with them and their son, Michael for the rest of her life. She died in 1985, in her 97th year at Broadway, Worcestershire.
Honours and accolades
In 1938 she was offered the post of Disney Professor of Archaeology at Cambridge but rejected the role which was subsequently accepted by Dorothy Garrod. However, she was a research fellow at Newnham College, Cambridge in 1923 and honorary fellow from 1934–45, receiving an honorary LittD in 1954. She was the first female President of the Prehistoric Society from 1940 to 1946, whilst also being elected a fellow of the British Academy in 1944. In 1961 She was a founding member of the British School of History and Archaeology in East Africa and was made an honorary fellow after serving on the council for 10 years.
Publications
Guy Brunton, G. Caton Thompson, The Badarian civilisation and predynastic remains near Badari, British School of Archaeology in Egypt, London 1928.
The Zimbabwe Culture, 1931; F. Cass, 1970
Gertrude Caton Thompson, Elinor Wight Gardner The Desert Fayum, Royal Anthropological Institute of Great Britain and Ireland, 1934.
Kharga Oasis in Prehistory, University of London, 1952
Mixed memoirs, Paradigm Press, 1983
References
Gertrude Caton Thompson Wikipedia
(Text) CC BY-SA