Occupation

Director




Relatives

Tim Hill(nephew)



Name

George Hill




Role

Film director







Born

December 20, 1921 (

1921-12-20

)

Minneapolis, Minnesota




Died

December 27, 2002, New York City, New York, United States


Spouse

Louisa Horton Hill (m. 1951)


Children

George Roy Hill III, John Hill




Books

Butch cassidy and the sundance kid




Movies

The Sting, Butch Cassidy and the S, Slap Shot, The World According to Garp, A Little Romance




Similar People

Sundance Kid, Paul Newman, Butch Cassidy, Robert Redford, Katharine Ross
George roy hill wins best directing 1974 oscars
George Roy Hill (December 20, 1921 – December 27, 2002) was an American film director. He is most noted for directing such films as Butch Cassidy and the Sundance Kid (1969) and The Sting (1973), which both starred the acting duo Paul Newman and Robert Redford.
Contents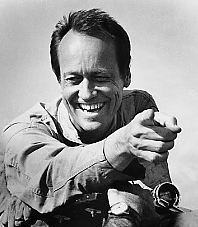 Other notable Hill films include: Slaughterhouse-Five, The World According to Garp, The World of Henry Orient, Hawaii, Thoroughly Modern Millie, The Great Waldo Pepper, Slap Shot, Funny Farm, A Little Romance with Laurence Olivier, and The Little Drummer Girl.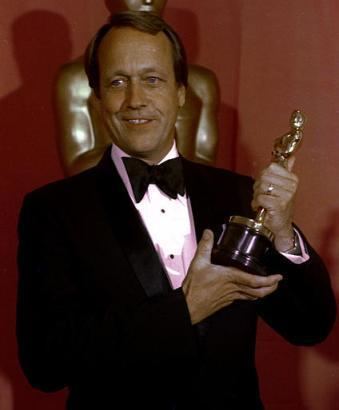 Robert redford and paul newman talking about george roy hill
Early life and education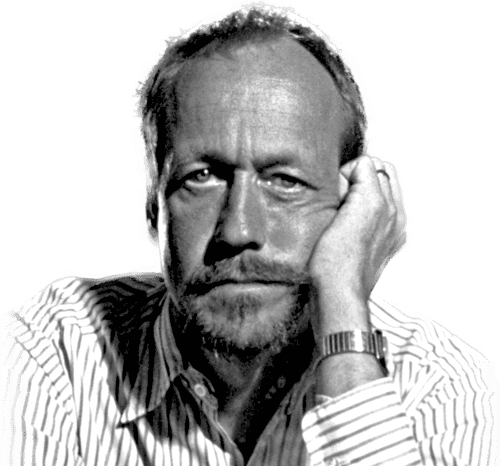 He was born in Minneapolis, Minnesota, to George Roy and Helen Frances (née Owens) Hill, part of a well-to-do Roman Catholic family with interests in the newspaper business; the family owned the Minneapolis Tribune. Hill was no relation to George W. Hill, director and cinematographer of numerous silent movies and early sound films in the 1920s and early 1930s. He was educated at The Blake School, one of Minnesota's most prestigious private schools, and at Yale University, class of 1943.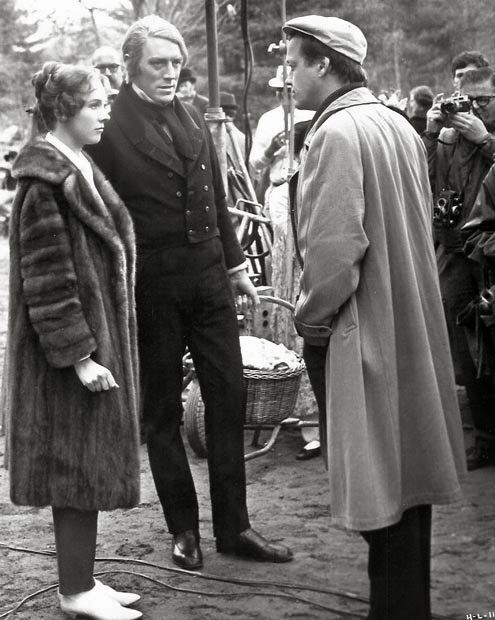 He had a love of flying. After school, he liked to visit the airport and his hobby was to memorize the records of World War I flying aces. He idolized U.S. pilot Speed Holman who, Hill once explained, "used to make his approach to the spectators at state fairs flying past the grandstand upside down."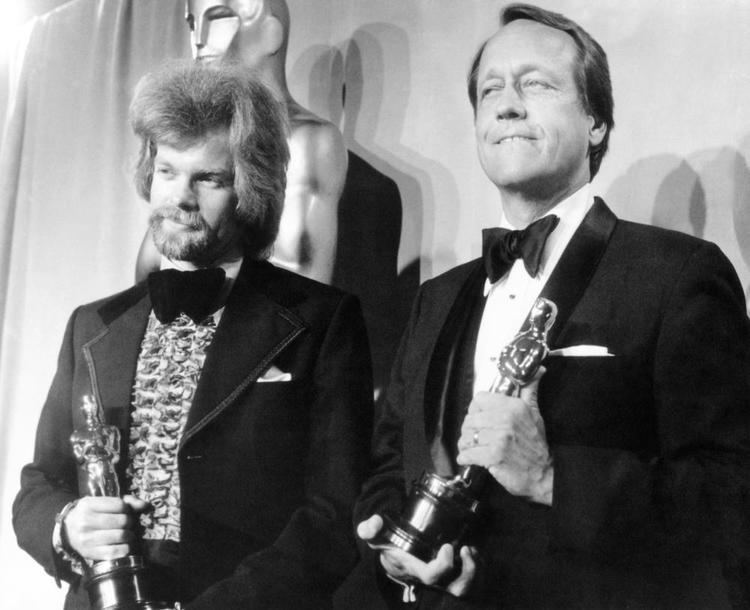 Hill obtained his pilot's licence at the age of 16. Airplanes featured prominently in his later films and are frequently crashed as well — in Slaughterhouse-Five, The World According to Garp and especially The Great Waldo Pepper which showed the influence on Hill of pilots like Speed Holman.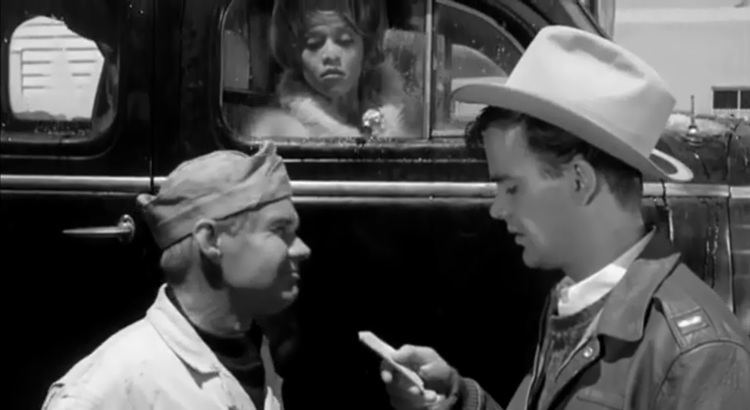 Hill loved classical music, especially Bach and as an undergraduate at Yale University studied music under notable composer Paul Hindemith, graduating in 1943. His film The World of Henry Orient contains a humorous spoof-like tease of Hindemith during the piano concerto scene of Henry Orient (Peter Sellers) in performance. While at Yale, Hill was a member of the Scroll & Key Society and of The Spizzwinks(?) and The Whiffenpoofs, America's oldest collegiate a cappella singing group.
Military service
During World War II, Hill served in the United States Marine Corps as a cargo pilot in the South Pacific. The outbreak of the Korean War resulted in his recall to active duty service for 18 months as a night fighter pilot, emerging with the rank of major. He was stationed at the Marine Corps Air Station Cherry Point jet flight-training center in North Carolina.
Career
After the war, Hill worked as a newspaper reporter in Texas, then took advantage of the GI Bill to do graduate work at Trinity College, Dublin on James Joyce's use of music in Ulysses and Finnegans Wake. Some sources say he graduated in 1949 with a Bachelor's degree in literature.
Other sources say his thesis was never completed because he became sidetracked by the Irish theatre, making his stage debut as a walk-on part in 1947 as an actor at the Gaiety Theatre, Dublin with Cyril Cusack's company in a production of George Bernard Shaw's The Devil's Disciple. He had a leading role in Raven of Wicklow by Bridget G. MacCarthy in the same theater in February 1948.
Theater
On his return to the U.S., Hill acted Off Broadway and toured with Margaret Webster's Shakespeare Repertory Company. He appeared on Broadway in Richard II and August Strindberg's The Creditors (with Bea Arthur). In 1952, he featured in a supporting role in the Hollywood movie Walk East on Beacon, but was then recalled to military service.
Television
Hill used his Korean War experience as the basis for a TV drama, "My Brother's Keeper", which appeared on Kraft Television Theater, with Hill himself in the cast. During his military service at Cherry Point, he had had to be 'talked down' by a ground controller at Atlanta airport, an incident that led to his writing the screenplay. The episode was performed and transmitted live in 1953.
After his demobilisation, he joined the company as a writer, later becoming a director of various Kraft episodes. He won an Emmy for writing and directing a TV version of A Night to Remember, the story of the sinking of the Titanic.
Return to theatre
After service and time in television, Hill returned to Broadway in 1957 as director of the Pulitzer Prize-winning play Look Homeward, Angel and Tennessee Williams' Period of Adjustment.
Film
Hill filmed the Williams play as a Hollywood movie in 1962, then Lillian Hellman's Toys in the Attic in 1963. The 1964 Peter Sellers movie The World of Henry Orient raised Hill's profile in Hollywood, but his 1966 blockbuster Hawaii was a setback. Reportedly, when budget estimates reached $14 million, the producers attempted to replace Hill with Arthur Hiller; but abandoned the idea after hundreds of native Polynesians in the cast went on strike, declaring: "We can and will perform only for our friend, Monsieur Hill."
Hill rebuilt his Hollywood reputation with the Julie Andrews movie Thoroughly Modern Millie, then Butch Cassidy and the Sundance Kid and, after Slaughterhouse-Five, The Sting. Both Butch Cassidy and The Sting starred Paul Newman and Robert Redford. Butch Cassidy won four Academy Awards; The Sting won seven Academy Awards, including Best Picture and Best Director. The success of those two films meant that, for a time, Hill was the sole director in history to have made two of the top 10 moneymaking films.
Hill disliked tardiness on set. Paul Newman said of his time (as Cassidy) on Butch Cassidy: "If you weren't on time, he'd take you up in his airplane. Scare the bejesus out of us." Hill's later films included The World According to Garp, The Great Waldo Pepper, Slap Shot, A Little Romance, Funny Farm and The Little Drummer Girl.
Academy Awards and nominations
1974 - Won - Best Director - The Sting
1970 - Nominated Best Director - Butch Cassidy and the Sundance Kid
Filmography
Director
Producer
The Great Waldo Pepper (1975): Producer
The World According to Garp (1982): Producer
Writer
The Great Waldo Pepper (1975): Story
A Little Romance (1979): Dialogue (uncredited)
Actor
Walk East on Beacon! (1952): Nicholas Wilben
The World According to Garp (1982): Pilot (uncredited)
Personal life and death
In the Margaret Webster theatre company, Hill met Louisa Horton, whom he married on April 7, 1951. They later divorced. Hill was survived by Horton, their two sons, including George Roy Hill III and John Hill, two daughters, and 12 grandchildren.
After his second return to civilian life, Hill bought an open-cockpit Waco biplane built in 1930, which he retained until about ten years before his death.
Death
Hill died on December 27, 2002 at his home in New York City from complications of Parkinson's disease, one week after his 81st birthday.
References
George Roy Hill Wikipedia
(Text) CC BY-SA