Nationality

United States




Name

Gary Michelson




Ethnicity

Jewish




Role

Surgeon




Spouse(s)

Alya Michelson




Children

3







Born

January 14, 1949 (age 66) (

1949-01-14

)

Philadelphia, Pennsylvania




Alma mater

B.A. Temple University M.D. Hahnemann Medical College




Occupation

Medical device inventor/Philanthropist




Residence

Los Angeles, California, United States




Education

Central High School, Temple University




Similar People

Patrick Soon‑Shiong, Phillip Frost, Thomas F Frist - Jr, James Andrews, Garth Fisher




Net worth

1.55 billion USD (2015)



Gary k michelson a conversation about invention process edison nation 2015 03 09
Gary K. Michelson (born January 14, 1949) is an American board certified orthopedic spinal surgeon, inventor, and philanthropist.
Contents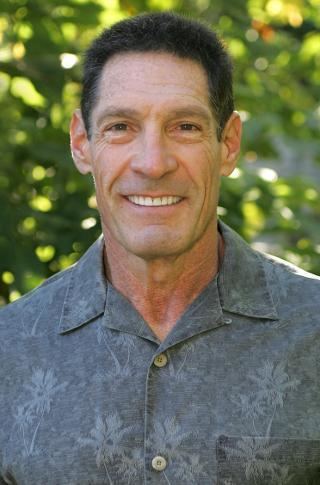 Gary k michelson usc michelson center groundbreaking keynote mmrf 2014 10 23
Early life and education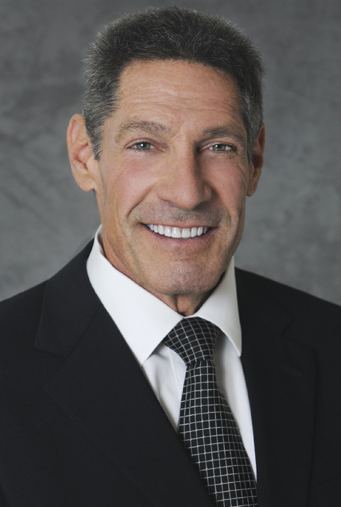 One of four boys, Michelson was raised by his mother and grandmother. Witnessing the effects of his grandmother's spinal deformity as a boy motivated him to pursue medicine as a career, with a specialty in spine problems. He attended Central High School of Philadelphia, Temple University and Hahnemann Medical College. He completed his medical residency in orthopedic surgery at Hahnemann Medical Hospital, before completing fellowship training in spinal surgery at St. Luke's Medical Center in a joint program between Baylor University and the University of Texas. He was a practicing spinal surgeon for over 25 years before retiring from private practice to focus on philanthropy. He amassed over 100 research papers and publications to his credit.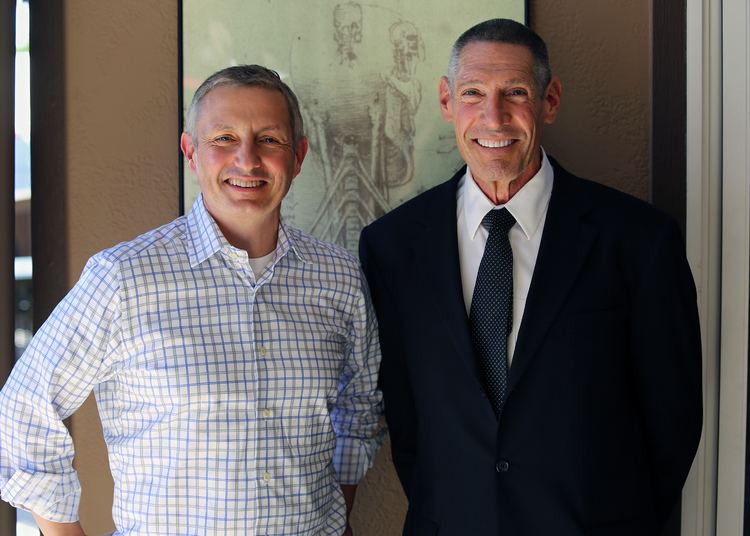 He is of Jewish heritage.
Medical innovations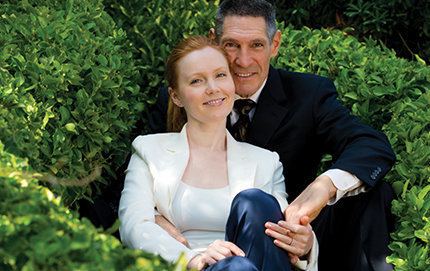 Unhappy with the low success rates associated with spinal surgery procedures at the beginning of his career, he developed new technology in response, creating implants, instruments and procedures that would enable spinal surgeons to manage more spinal ailments. Implanted globally in millions of patients, "Michelson Devices" have made spinal surgery far more effective and reliable while decreasing the blood loss, incision size, risks and complications, hospital stay and overall costs compared to earlier procedures. He has over 340 U.S. Patents on instruments, methods and devices for advances in spinal and orthopedic surgery and over 950 issued or pending patents worldwide for instruments, operative procedures, and medical devices related to the treatment of spinal disorders.
In 2005, Michelson sold many of his spine related patents to Medtronic for over $1 billion, placing him on the Forbes 400 list where he has since remained. A legal battle with Medtronic over the origins of the patents preceded the sale. Michelson successfully cross-filed in response to Medtronic's suit against him. His defense against Medtronic's suit established a major legal precedent in 2004, governing who bears the cost of pre-trial discovery of electronic evidence.
Philanthropy
Michelson announced his intent to launch a medical philanthropic venture in a 2005 New York Times article, at that time planning to apply at least $200 million to explore and scale leading edge medical technology, like nanotechnology and stem cell research. Founded in 1995, The Gary Karlin Michelson, M.D. Charitable Foundation, Inc. was rechristened the Michelson Medical Research Foundation in 2005. With no paid officers and an initial contribution of $100 million later augmented by Michelson's add-on contributions, the nonprofit does not accept donations.
After reading an article written by SABIN Vaccine Institute President Peter Hotez published in the Los Angeles Times, Michelson became one of the principal supporters of the Institute's fight against Neglected Tropical Diseases. With an initial five million dollars donation giving birth to the Michelson Neglected Disease Vaccine Initiative, Michelson "felt compelled to support efforts to develop a vaccine against the four most devastating parasitic worm infections because more than one billion innocent people, many of them small children, are unnecessarily plagued by these neglected diseases."
Michelson also created the Twenty Million Minds Foundation, originally a comprehensive library of higher education textbooks in an open education platform now an education startup incubator, and the Found Animals Foundation, a 501(c)(3) private operating foundation dedicated to animal welfare.
With a budget of 15 million dollars as of November 2013, 65 full-time employees and 137,000 volunteer hours to date, Found Animals provides no cost spay and neuter services to low income households, a grant program supporting spay/neuter and surrender prevention programs, a kitten foster program which saved more than 1,000 kittens in 2015 and the Saving Pets Challenge which raised $1 Million for animal welfare organizations nationwide.
In 2008, Michelson's Found Animals foundation launched the Michelson Prize and Grants in Reproductive Biology an international competition with a 25 million dollar prize that represents a unique experiment in innovation aimed at solving the problem of pet overpopulation. His goal is to encourage researchers from a wide variety of scientific fields to take on the challenge of non-surgical pet sterilization. Recognizing that interested parties may not have access to funds the research and testing would require, also offered is the companion Michelson Grants in Reproductive Biology that will provide up to $50 million in funding for promising research. The Michelson Prize seeks to make sterilization accessible and affordable worldwide and aid developing countries where this problem is even greater.
In a program directly acknowledged by the L.A. Mayor's office, Dr. Michelson's Found Animals Foundation paid for all the costs of anyone who would rescue a dog or cat scheduled for euthanasia. It is estimated that Dr. Michelson has thus far devoted a total of $300 million to various causes.
In January 2014 it was announced that Michelson gifted $50 million to the University of Southern California for the USC Michelson Center for Convergent Bioscience.
In the December 2015 issue of Forbes Magazine, Gary K. Michelson was featured alongside Warren Buffett, William A. Ackman, Michael Milken, Michael J. Fox as one of "10 People with Big Ideas to Change the World".
In February 2016, through his organization, the 20MM Michelson Foundation, Dr. Michelson released a variety of intellectual property tools. The first, via his YouTube channel, is a series of nine Intellectual Property animation shorts answering such questions as "Can I Patent That?", "Do Patents Really Promote Innovation?" or "Is It Fair Use or Infringement?" These videos are part of an upcoming free intellectual property interactive textbook and for credit college course which will include a working explanation of patents, copyrights, and trademarks. Additionally, Dr. Michelson conceived of, funded, and drove the creation de novo of the first comprehensive authoritative textbook - The Intangible Advantage: Understanding Intellectual Property in the New Economy, written specifically for non-lawyers. In a companion project, Dr. Michelson has also created a complete course in Intellectual Property, appropriate for use at the college level.
In the August 2016 special issue of the Los Angeles Business Journal, Dr. Gary Michelson was listed among the 500 most influential people in Los Angeles.
Personal life
He lives in Los Angeles with his wife Alya, and their three children.
Awards and honors
[2017] Recipient of an honorary degree from the University of Southern California.
[2015] Recipient of the 2015 Distinguished Achievement Award from B'nai B'rith International for his commitment to philanthropy, humanitarian assistance and community leadership.
[2015] Recipient of the 2015 Albert. B Sabin Humanitarian Award in recognition of his extraordinary philanthropy and commitment toward the control and elimination of neglected tropical diseases (NTDs) through high-level advocacy and vaccine research and development.
[2014] Inducted in the National Academy of Inventors on March 7, 2014 in recognition of exceptional accomplishments in innovation and invention to benefit society.
[2011] Inducted into the National Inventors Hall of Fame in Washington, D.C. on May 4, 2011.
[2010] Member of the board of Educational Foundation of the Intellectual Property Owners Association since July 2010.
[2006] Recipient of the 2006 Paralyzed Veterans of America Award for the Outstanding Medical Research in the field of spinal disorders.
Articles and speaking engagements
[2016] Keynote speaker at the Archer Student STEM Symposium at the Archer School for Girls
[2013] Dr. Gary Michelson Funding The Development Of A Soil-Transmitted Helminth Vaccine Discovery Program.
[2011] Public Advocacy as Independent Inventor for Patent Reform (featured in 'Historic Patent Reform Bill Signed Into Law' on September 21, 2011).
[2011] Invited by Barack Obama, United States President, to the Leahy-Smith America Invents Act Signing Ceremony on September 16, 2011 at the White House Garden.
[2011] Keynote Speaker for the California Regional Independent Inventors Conference on August 12, 2011.
[2011] Keynote Speaker for the 60th California State Science Fair competition in Los Angeles in May 2011.
[2011] Open letter to the United States Senate on Patent Reform, read in the Congressional Record on February 28, 2011 by the Honorable Patrick Leahy, Chairman of the Senate Judiciary Committee.
[2010] Invited Participant at the United States Patent and Trademark Office Forum on Quality Control in the U.S.P.T.O. Patent examination process on May 10, 2010 (Central Public Library, Los Angeles, CA).
References
Gary K. Michelson Wikipedia
(Text) CC BY-SA