Gargar Mandala (Kannada: ಗರ್ ಗರ್ ಮಂಡ್ಲ) is a 2014 Indian Kundapura Kannada film directed by Ravi Basrur and produced under the banner Inkfinite Pictures. It stars Adarsh & Shemitha as the lead pair, supported by Omguru and Vijay Basrur and others.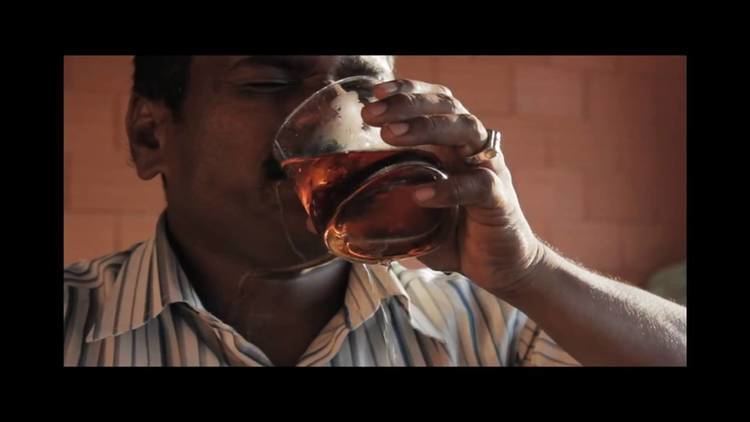 Adarsh as Surya
Shemitha as Anitha
Omguru as Guru
Vijay Basrur as Ravishankar
Uday Basrur as Murulinath
Satish Basrur as Satish
Raghu Pandeshwar as Pandu
Raghavendra as Udaya
Manju as Manju
Chandrashekar as Chandra
Sowmya as Sharada
The movie is produced under the banner of Inkfinite Pictures, Bangalore.
The locations where the film was shot at includes Basrur, Major parts of Kundapur Taluk and Shilong (The capital of Meghalaya). Two different cameras were used to suit different situations and locations.
The music of the film is composed by Ravi Basrur with lyrics written by Ashok Neelavara, Sachin, & Panak Makkal team. The soundtrack has five songs in total.
Ugramm fame actor Srimurali released the movie's audio CDs in Bangalore. The tracks were then let to free download on Coondapur.com where they reported over 6,000 downloads request received over night!
The first ever official promotional song of the movie was published on YouTube on 6 March 2014. It garnered very good number of views within a few hours of its launch. The film maintains a presence on Facebook and Twitter which is being powered by Coondapur.com where they post continuously about the quick facts of the movie, behind the screen stories & have discussions with fans. In addition, The Gargar Mandla team have also brought out the design of customized T-shirts to promote the movie.
Gargar Mandla marked another milestone by starting an ONLINE TICKET RESERVATION for the movie fans located in Kundapura in association with Coondapur.com.
The movie's official trailer was released on YouTube on 31 May 2014. which created a new wave in the region of Kundapura! The trailer created a new record by getting 2,222 views in just two days. A separate song "Hyangu HaaLaith" was shot for the title credits featuring background artists and the crew members, aptly choreographed by its native talent Vinay Acharya.
The Gargar Mandla team started the Local promotions in and around Kundapura few days before the release date of the movie to ensure more bonding with the audience.