Notable works

Odakkuzhal (1950)







Books

Sweet, Gentle, Radiant: Selected Poems of G. Sankara Kurup
Yashodhara g sankara kurup
G. Sankara Kurup, (3 June 1901, Nayathode, Kingdom of Cochin (now in Ernakulam district, Kerala, India) – 2 February 1978, Vappalassery, Angamaly, Ernakulam district, Kerala), better known as Mahakavi G (The Great Poet G), was the first winner of the Jnanpith Award, India's highest literary award. He won the prize in 1965 for his collection of poems in Malayalam Odakkuzhal (The Bamboo Flute, 1950). With part of the prize money he established the literary award Odakkuzhal in 1968. He was also the recipient of the Soviet Land Nehru Award, in 1967, and the Padma Bhushan in 1968. His poetry collection Viswadarshanam won the Kerala Sahitya Akademi Award in 1961 and Kendra Sahitya Akademi Award in 1963.
Contents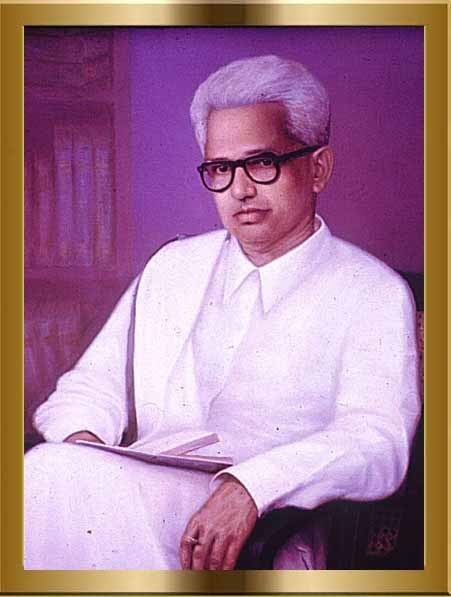 After completing his education, Kurup worked as the Malayalam teacher in a secondary school in Thiruvillwamala in 1921. Later he became a teacher in the Government Secondary Teacher Training Institute near Trichur. He worked as the Malayalam Pandit in Maharaja's College, Ernakulam, and retired as Professor of Malayalam from the College in 1956.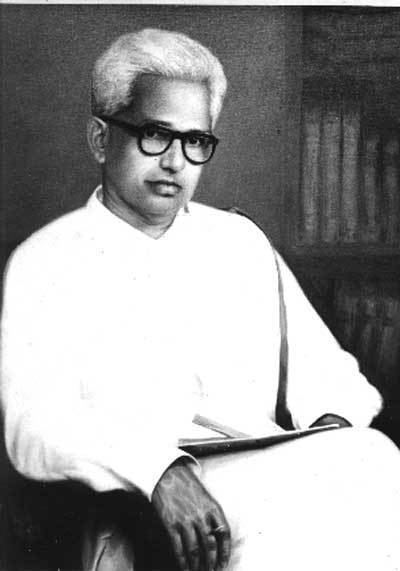 Kurup published his first poem, called Salutation to Nature in 1918, while still a student. Apart from 25 collections of poetry, Kurup also wrote verse dramas and collections of literary essays—in all about 40 works in Malayalam. He also translated the Rubáiyát (1932) of Omar Khayyám, the Sanskrit poem Meghaduta (1944) of Kalidas, and the collection of poems Gitanjali (1959) of Rabindranath Tagore into Malayalam. Indeed, one often speaks of the influence of Tagore and Gandhi on the humanism and nationalism of Kurup. He has also been described as a "bard of science" who explored the role of science in achieving the human potential.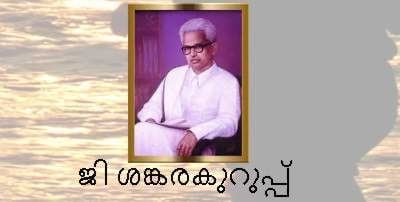 He also penned the lyrics for P.J.Cherian's Nirmala, (1948), the first Malayalam film to incorporate music and songs. Kurup also led an active public life as a member (1968–72) of Rajya Sabha, the upper house of the Indian parliament.
Sankara Warrier was his father and Vadakkani Lakshmikutty Amma was his mother. G's uncle was a good Sanskrit scholar and astrologer, who had a significant influence in shaping his literary life. In 1931 G married Subhadra Amma from an ancient Nair family - Purathu Veedu in Thiruvanchikulam, capital of the old Chera empire.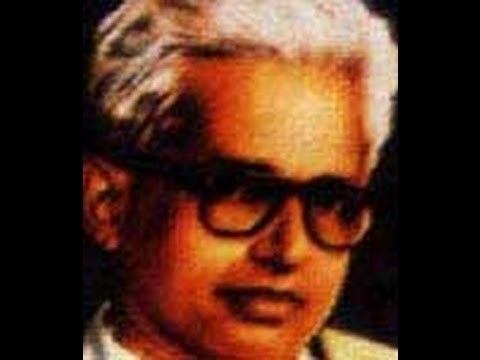 Perunthachan g sankara kurup
Works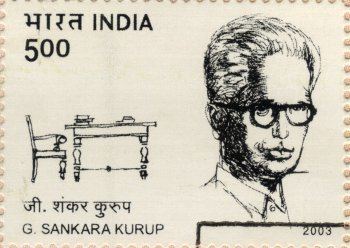 Poetry
Suryakaanthi (Sunflower) (1933)
Nimisham (The Moment) (1945)
Odakkuzhal (Flute) (1950)
Padhikante Paattu (The Traveler's Song) (1955)
Vishwadarshanam (The Sight of the Universe) (1960)
Moonnaruviyum Oru Puzhayum (Three Streams and a River) (1963)
Jeevana Sangeetham (The Music of Life) (1964)
Sahithya Kauthukam (The Sweetness of Literature), in 3 Volumes (1968)
Ente Veil
- Perunthachan
Essays
Gadhyopahaaram (Honouring with Prose) (1947)
Mutthum Chippiyum (Pearl and Oyster) (1958)
Ormayude Olangalil (In the Waves of Memory) (1978)
References
G. Sankara Kurup Wikipedia
(Text) CC BY-SA