Fusarium culmorum is a fungal plant pathogen and the causal agent of seedling blight, foot rot, ear blight, stalk rot, common root rot and other diseases of cereals, grasses, and a wide variety of monocots and dicots. In coastal dunegrass (Leymus mollis), F. culmorum is a nonpathogenic symbiont conferring both salt and drought tolerance to the plant.
Contents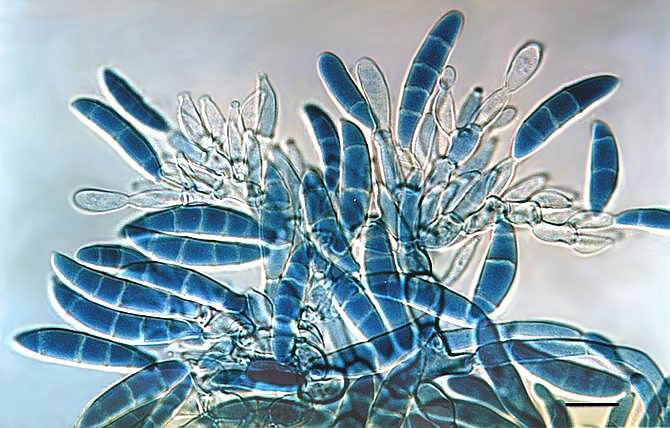 Identification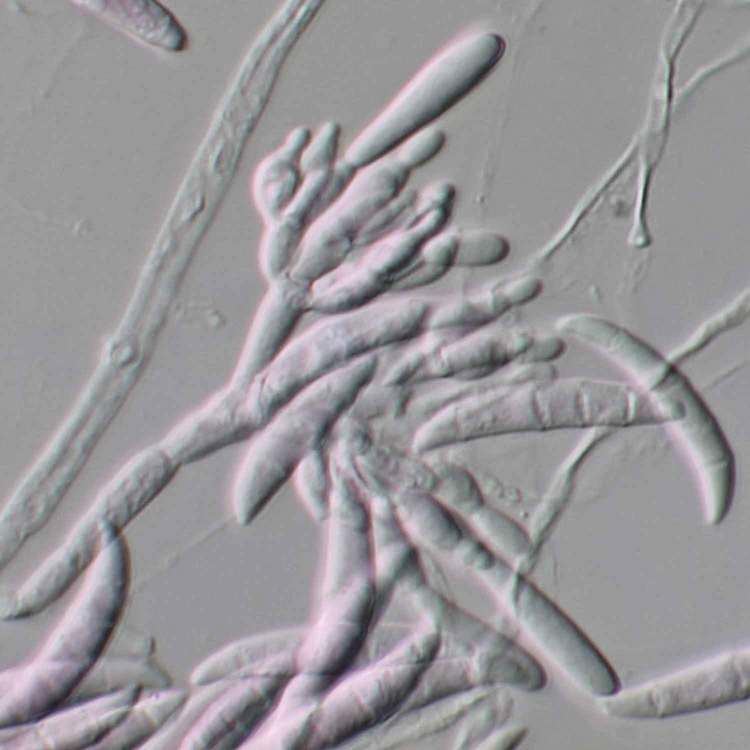 Colonies grow rapidly on potato dextrose agar. The aerial mycelium is whitish to yellow, tan or pale orange, but becomes brown to dark brown to red-brown with age. Under alternating conditions of light and temperature, rings of spore masses may be formed by some isolates.
Macroconidia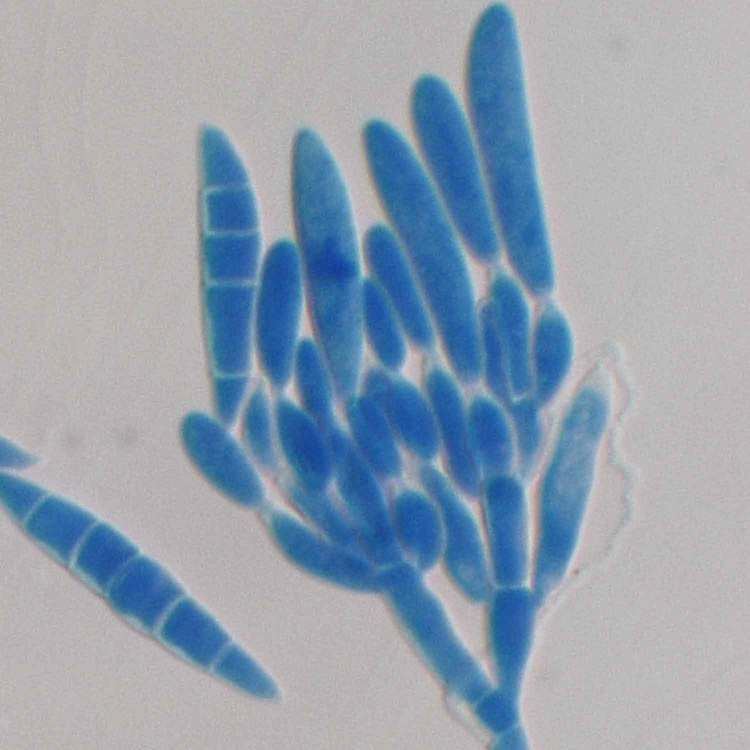 Microconidia are absent, but macroconidia are usually abundant. The sporodochia are orange to brown color and relatively common. The macroconidia are thick and bluntly pointed at their apex, and conspicuously wider above the center of the spore. The dorsal side is somewhat curved, but the ventral side is almost straight. The distinguishing characteristic from F. sambucinum is the broader macroconidia. Their size ranges from 4 to 7 μm wide and from 25 to 50 μm long; the septae are usually three or five in number. They develop singly from phialides (5 x 15–20 μm). They are loose at first and are later aligned in sporodochia.
Chlamydospores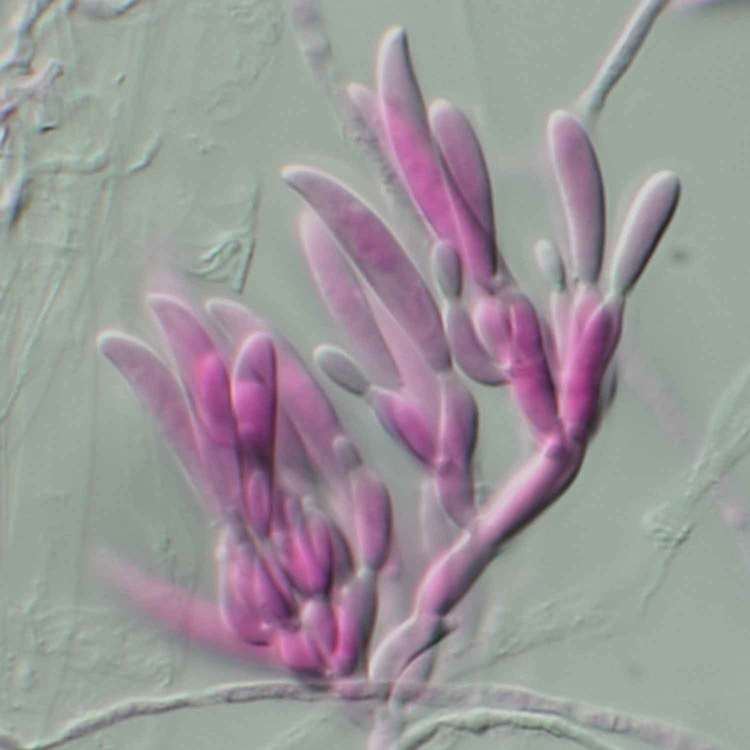 Chlamydospores are usually abundant and form relatively quickly, requiring 3–5 weeks on carnation leaf agar. They are found in both hyphae and macroconidia. Those found in the macroconidia persist longer than those found in the hyphae under field conditions. They are thick-walled and globose in shape, found singly, in clumps or chains. Their size ranges from 9–14 μm in diameter.
Hosts
See: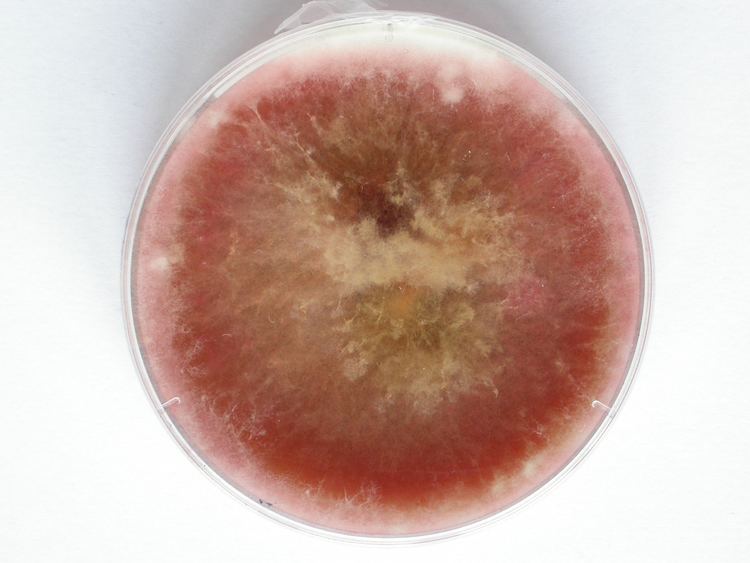 References
Fusarium culmorum Wikipedia
(Text) CC BY-SA