Occupation

Novelist




Notable works

A Fan's Notes




Language

English




Name

Frederick Exley





Nationality

American




Role

Writer




Period

1968–1992




Movies

A Fan's Notes






Born

Frederic Earl Exley March 28, 1929 Watertown, New York (

1929-03-28

)


Spouse

Francena Fritz (1959–62) Nancy Glenn (1967–71)




Died

June 17, 1992, Edward John Noble Hospital of Gouverneur, Gouverneur, New York, United States




Education

University of Southern California (1953)




Awards

Guggenheim Fellowship for Creative Arts, US & Canada




Nominations

National Book Award for Fiction




Books

A Fan's Notes, Last notes from home, Pages from a cold island, Modern Library Consume
Les choix artistiques de Gérard Depardieu - Drôle d'endroit pour une rencontre
Frederick Earl "Fred" Exley (March 28, 1929 – June 17, 1992) was an American writer best known as the author of the fictional memoir A Fan's Notes.
Contents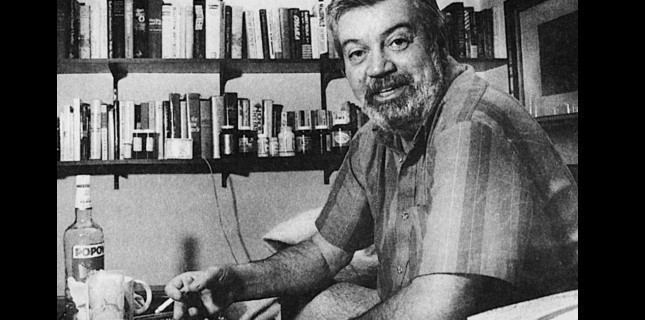 Early life and education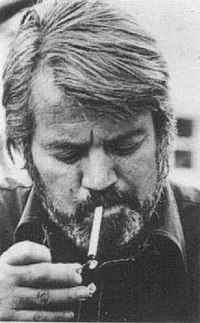 Exley was born (Frederic) March 28, 1929, in Watertown, New York. He was the third of four children, including a twin sister, Frances, born to Earl and Charlotte. His father, who died in 1945 when Exley was 16, was a celebrated former athlete and local basketball coach whose legacy would be a dominating influence on Exley's early life. A car accident the following year injured Exley and prevented him from graduating high school on schedule. Exley had a brief stint at Katonah High School in Katonah, New York, where he was named to the conference all-star basketball team.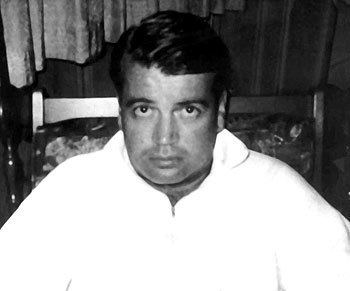 Exley entered Hobart College in the pre-dental program in 1949. The next year he transferred to the University of Southern California, where he began to follow the career of fellow student and future football legend Frank Gifford. Exley avoided being drafted in 1951 when he failed his Selective Service examination on account of injuries sustained in the car accident.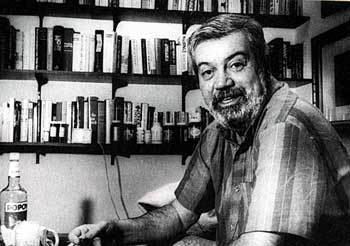 In 1952, Exley dropped out of USC and moved to New York City to find employment, only to return a year later to complete a BA in English.
Early career
Subsequently he returned to New York to work in public relations for New York Central Railroad. After a year there he relocated to their Chicago office, then began working for Rock Island Railroad in the same capacity. Exley soon took over as managing editor of the railroad's employee magazine,The Rocket, where his first published writing appeared.
Itinerant life and instability
Exley was institutionalized three times in the 1950s after entering an itinerant period marked by acute alcoholism, obsession with New York Giants football, mental instability and schizophrenia that was to provide much of the autobiographical material for his first book, A Fan's Notes. In 1958, Exley was admitted briefly to Stony Lodge, a private mental institution in Westchester County, New York, where he met Francena Fritz, whom he began courting. Soon after, he was admitted to Harlem Valley State Hospital, the model for the Avalon Valley facility mentioned in A Fan's Notes. It was there that Exley began writing in earnest. In 1959, he was released from Harlem Valley and married Fritz on October 31. They moved to Greenwich, Connecticut and Exley was offered a teaching position at a school in Port Chester, New York. In 1960 his first daughter, Pamela, was born.
In 1961 Exley received a provisional appointment as clerk and crier of the courts in Jefferson County, New York, where a lawyer friend, Gordon Phillips (the model for "the Counselor" in A Fan's Notes), asked Exley to forge a signature on a check for one of his clients, an action that led to Phillips' disbarment.
Pages From a Cold Island
In 1969, Exley moved into an apartment on 19th Street in Manhattan, spending much of his time at the Lion's Head bar at 59 Christopher Street. In 1970, Exley's mother purchased a small house in Alexandria Bay, New York and he temporarily moved in, though he still spent time in Florida working on Pages From a Cold Island. Charlotte's home was to become Exley's home base for the next 20 years. In the fall of that year he interviewed Gloria Steinem in Key Biscayne Florida. The resulting essay, entitled "Saint Gloria & the Troll", was published in Playboy a few years later. It earned Exley an Editorial Award for the year's best nonfiction piece.
His second novel, Pages From a Cold Island, was published by Random House in 1975, to considerably less acclaim than his debut. The book primarily concerns Exley's life in Florida; an afternoon with Steinem; a semester spent teaching at the Iowa Writer's Workshop at the University of Iowa; and an homage to the life and career of literary critic and author Edmund Wilson, who lived near Watertown in upstate New York.
Final years and death
Exley moved in with his aunt Frances Knapp in Alexandria Bay, and became very ill while traveling to London for a journalism assignment. After falling into poor health in late 1990 and being hospitalized with congestive heart failure, Exley cared for his ailing aunt who eventually died in 1991. The following year Exley suffered two strokes and died at Edward John Noble Hospital in Alexandria Bay on June 17, 1992. His ashes were interred at Brookside Cemetery in Watertown, New York, next to his parents.
Film adaptation
A 1972 film adaptation of A Fan's Notes, directed by Eric Till and starring Jerry Orbach, was screened at the 1972 Cannes Film Festival and released in Canada, but never put into general release in the US. Exley stated that the film "bore no relationship to anything I'd written."
Posthumous recognition
A biography of Exley, Misfit: The Strange Life of Frederick Exley, by Pulitzer Prize-winning critic Jonathan Yardley, appeared in 1997. Yardley's central thesis is that Exley was a brilliant one-book writer. Yardley also wrote the preface to the Modern Library reissue of A Fan's Notes.
In 2010, author Brock Clarke released a novel entitled Exley. In the novel, the main character, Miller, is obsessed with Frederick Exley, the cultishly beloved author of A Fan's Notes. Entertainment Weekly gave the novel a B+ and stated: "Frederick Exley's classic 1968 account of his epic alcoholism, A Fan's Notes, bears the oxymoronic subtitle 'A Fictional Memoir.' It is the space between those words, between real and fabricated memory, that Clarke examines. . . With humor as black as Exley's liver, Clarke picks apart the fictions we tell one another — and those we tell ourselves."
Also in 2010, and in part in recognition of Clarke's novel, Alex Kudera began a series of interviews with novelists on the topic of Exley and his influence on their work. His first interview was with Eleanor Henderson, whose Ten Thousand Saints went on to be named one of the 10 Best Books of 2011 by The New York Times. He has also interviewed The Funny Man author John Warner, among others.
In 2012, Matthew Ricke and Brandon Chamberlin opened a bar called "the Exley" in Williamsburg, Brooklyn, named after the author of their favorite book, A Fan's Notes.
References
Frederick Exley Wikipedia
(Text) CC BY-SA