Foolproof is a 2003 Canadian heist film directed by William Phillips and starring Ryan Reynolds, David Suchet, Kristin Booth, Joris Jarsky, and James Allodi.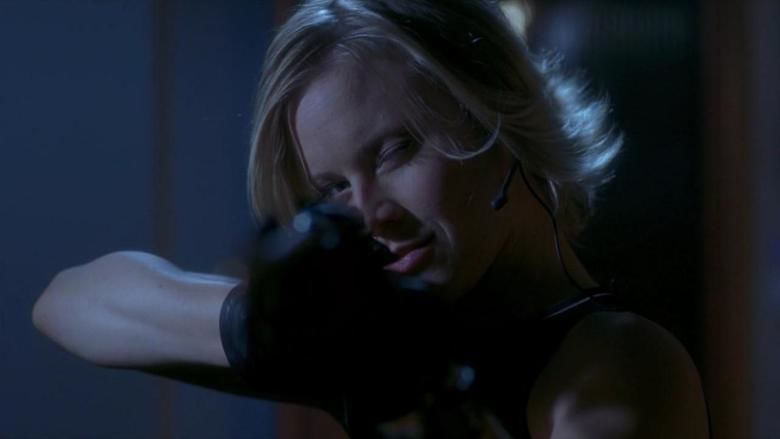 The movie was filmed in Toronto, Ontario, Canada, and produced by Alliance Atlantis Communications and Ego Film Arts and released theatrically on October 3, 2003, by Odeon Films in Canada and Momentum Pictures of the United Kingdom.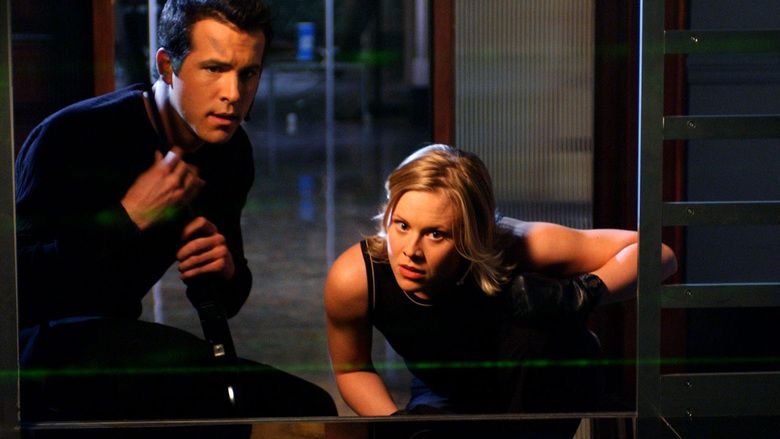 In Canada, it was released in 204 theatres, more than any other movie in the past. Under Telefilm Canada rules stating the movie producers must have a good script and firm distribution deals to get a grant of more than C$1,000,000, Telefilm granted Foolproof C$3,400,000. The entire budget was C$7,800,000.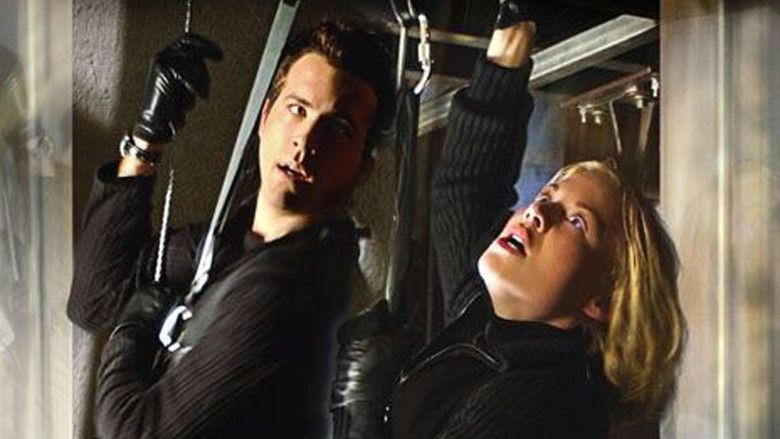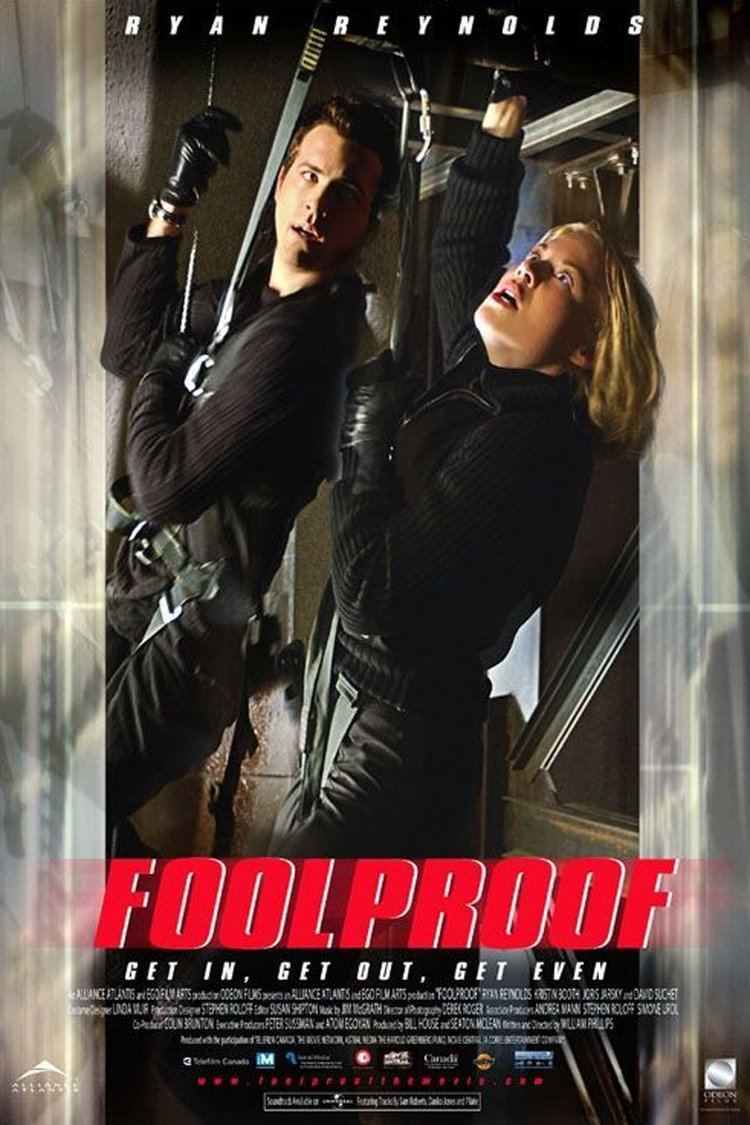 The movie starts with Kevin (played by Reynolds), Sam (Booth) and Rob (Jarsky) playing a game, known as "Foolproof", in which they create working plans to infiltrate and burgle various targets. They do not actually execute these heists, preferring to simply simulate them. The rules of the game include the three of them to have the necessary technical and physical abilities to carry out the tasks required for the heist, and they cannot use a loaded gun.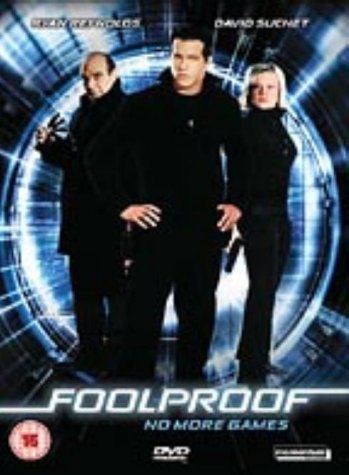 All is fine until a famous criminal, Leo Gillete (Suchet), breaks into Sam's apartment, steals the trio's plans for a jewelry warehouse heist and accomplishes it. He then blackmails the group into designing and executing a plan to steal $20 million in bonds from a bank. Since he has evidence incriminating them in the plans, they accept.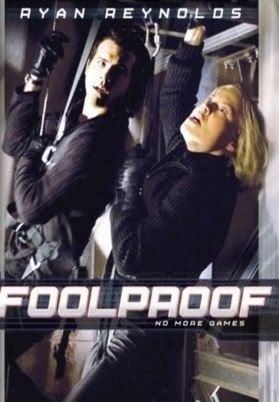 Tension escalates within the group as Rob befriends Leo, while Kevin and Sam attempt to hinder his plans. They get the security codes to the safe and successfully switch the bonds. But the situation turns against them when Leo and Rob force them into an elevator and crashing it. Leo goes down and retrieves the bonds and shoots Sam.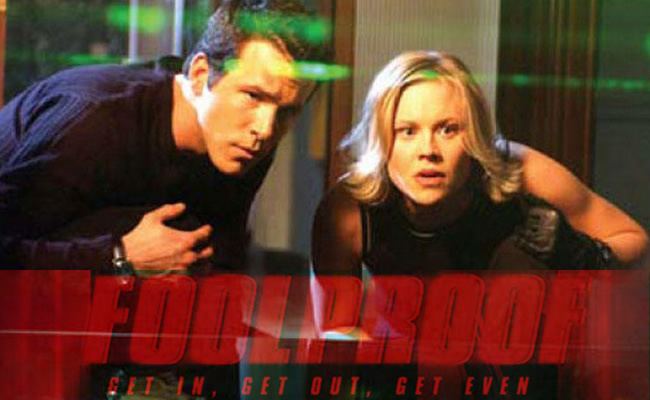 It is later revealed that the gun had been switched and was loaded with blanks. Sam and Kevin get up and are greeted by Rob who was in on the plan the whole time. When Leo gets back to his place, he sees a fire started by the gang to destroy evidence against them and planted evidence against Leo on the latest burglary. Leo is taken in custody while the friends drive away in their car.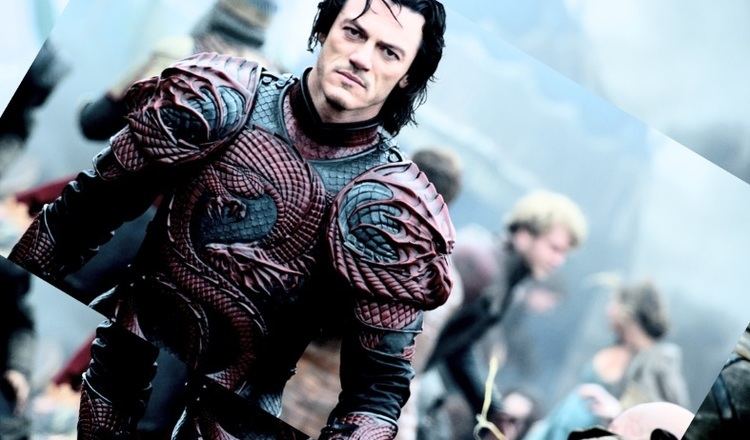 Ryan Reynolds as Kevin Kraft
Kristin Booth as Sam
Joris Jarsky as Rob
Sean Sullivan as Stan
Tara Slone as Maggie
Soo Garay as Hamish Receptionist
William House as Stanley Q. Hamish
Wai Choy as Harry
James Allodi as Detective Mason
Mif as Kenny
Duff MacDonald as Harlon
David Suchet as Leo Gillette
David Hewlett as Lawrence Yeager
Laura Catalano as Sandi
Philip Craig as Albert Humphrey