Floyd Prozanski (born 1954) is an American Democratic politician who is a current member of the Oregon State Senate, representing the 4th District, since 2004. He previously served in the Oregon House of Representatives, from 1995 through 2000 and again for the 2003 session. He resigned from the House in December 2003 to accept appointment to the Senate seat that had been vacated by Tony Corcoran. He won election to the seat in November 2004.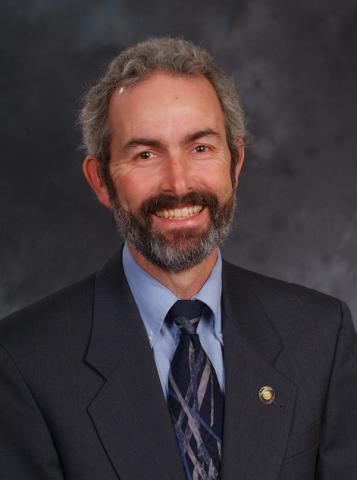 Senate District 4 includes parts of Lane and Douglas Counties, including the communities of Eugene, Roseburg, Cottage Grove, Sutherlin, Oakland, Elkton, and Oakridge. Prozanski serves as chair of the Senate Judiciary Committee and as a member of the Senate General Government, Consumer and Small Business Protection Committee as well as the Rural Communities and Economic Development Committee. He co-chairs the Task Force on Public Safety and serves on the Justice Reinvestment Grant Review Committee, the Task Force on Resolution of Adverse Health Care Incidents, the Oregon Law Commission, the Oregon Criminal Justice Commission (CJC), the Asset Forfeiture Oversight Advisory Committee of the CJC, and the Oregon State Council for Interstate Adult Offender Supervision.
The Independent Party of Oregon awarded Prozanski a 100% "A" rating and the Oregon Council of Police Associations honored him as Legislator of the Year in 2009 and 2010, respectively. Prozanski sponsored two bills of particular note during that time: one to crack down on meth-related crime by increasing penalties for metal theft and another to reduce field burning in Oregon. During the 2011 session, he sponsored separate legislation that prohibited the sale of "suicide kits" and that allowed Oregon home brewers and winemakers to share and transport their products outside their homes. He has also been named "Top Dog" by the Oregon Humane Society.
During the 2013 legislative session, Prozanski served as co-chair of the Joint Committee on Public Safety, where he successfully developed legislation to make smarter use of taxpayer dollars by putting an emphasis on crime prevention and rehabilitation, which will result in a lower prison population. He also spearheaded bipartisan legislation to prohibit combustible engines and sea planes on Waldo Lake, the third most pure lake in the world.
The Register-Guard called Prozanski a "hard-working and responsive'" senator who takes a thoughtful approach to public policy. The News-Review says Prozanksi can point to substantial accomplishments as a legislator in economic development, law enforcement, land use and natural resources.
When the legislature is not in session, Prozanski works as a prosecutor and serves on various local boards and commissions. He graduated from Texas A&M University and later earned a law degree from the South Texas College of Law. A cyclist and home-brewer, he has lived in Eugene with his wife for more than 25 years.
Sen. Floyd Prozanski, D-Eugene faced the possibility of a recall election in 2015 after Oregon Pro-Gun Rights advocates attempted to gather more than 10,000 signatures. The organizers of the recall effort cited Sen. Prozanski's sponsorship of SB.941 which is the State's background check expansion law. Ultimately the recall effort failed.