India




279,102 (2001)




Hindi, Urdu




Uttar Pradesh




Firozabad



Firozabad (Hindi: ; Urdu: ?) is a city in India, in the state of Uttar Pradesh also known as City of Bangle.
The ancient name of this town was Chandwar nagar; it is said that once in reign of Akbar the great, revenue was being brought through the city. it was looted by the people who lived here. Akbar sent his army lead by a man named "Firoz" to make the city a cantonment to improve thieves who lived here. The tomb of Firoz is still present today. From the earliest it was famous for glass and bangle works, and its related small scale industry is famous throughout the world. Due to underdeveloped industry, literacy rates are very low. The city suffers from low literacy and pollution. The landowners of firozabad are the Sayed, Manihar, Pathan and the Hindu rajpoot castes. Firozabad is located in north central India, in western Uttar Pradesh state, 40 km from Agra and around 240 km away from Delhi, at the northern edge of the Deccan Plateau, at 27°09?N 78°24?E. The height above sea level is 164 meters (540 ft). \
The boundaries of Firozabad district touch Etah district in north and Mainpuri and Etawah districts in the east. The Yamuna river makes its southern boundary. The area of the district is about 0.8% of total area of Uttar Pradesh, and the population is 1.1% of the states total population. Approximately 73.6% of the population lives in rural area. More than half of the workforce is engaged in manufacturing activities. The city is also an important market center. It has severe winter and summer seasons. The district is mostly flat and its slope is from north west to south. Child labour is practiced widely in this city.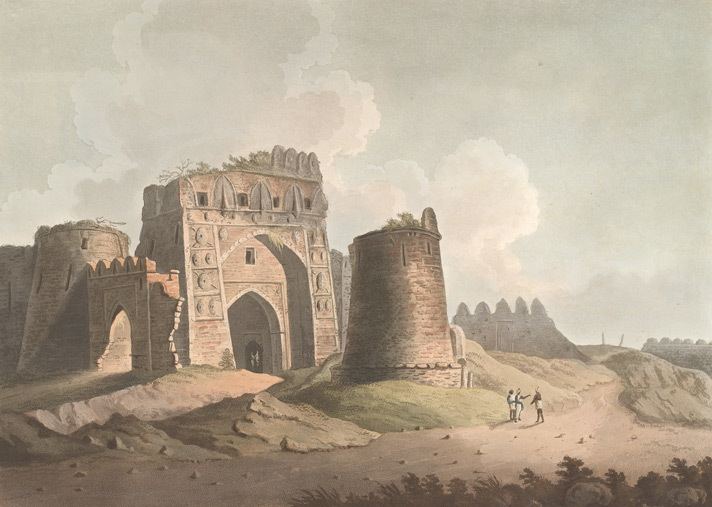 The ancient name of this town was Chandwar nager,The name Firozabad was given in the regime of Akbar by Faraz Shah Mansab Dar in 1566. It is said that Todarmal was passing through this town, on a pilgrimage to Gaya. He was robbed by robbers. At his request, Akbar, sent his Mansab Dar Faraz Shah here. He landed near or about Datauji, Rasoolpur, Mohammadpur Gajmalpur, Sukhmalpur Nizamabad, Prempur Raipura. The tomb of Firoz Shah and ruins of Katra Pathanan are the evidences of this fact.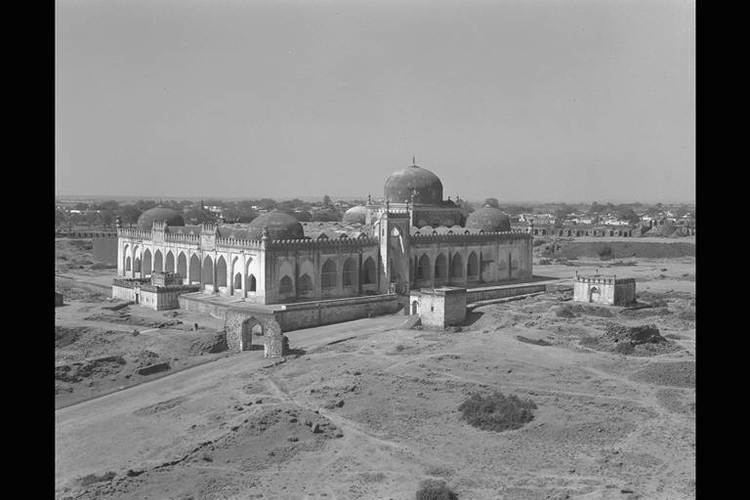 Mr. Peter, a businessman working for the Dutch East India Company visited Firozabad on 9 August 1632 and found the town in good condition. It is written in the gazetteer of Agra and Mathura that in 1596 Faraz was upgraded to a pargana. Faraz was bestowed to Nawab Sadulla Khan as jagir, in the regime of Shahjahan. Jahangir ruled here from 1605 to 1627. Etawah, Budaun, Mainpuri, Faraz were under first class mansabdar of emperor Farrukhsiar. Bajirao peshwa looted Firozabad and Etmadpur in 1737 in the regime of Mohammad Shah. Jats of Mahawan attacked Faujdar Hakim Kajim ali bahadur jang at Firozabad and killed him on 9 May 1739. Jats ruled Firozabad for 30 years. Gajuddin, Hidayat Vaksh son of Alamgir second his nephew and Mirza baba the son in law, came to Firozabad. Mirza Nabab Khan stayed here till 1782. In the end of 18th century, Firozabad was ruled by Himmat Bahadur with cooperation of Marathas. The French Army chief of Marathas, D. Wayan, established an ordnance factory in November 1794. Mr. Thomas Traving also mentioned this fact in his book Travels in India. Marathas appointed his subedar Lakwadads here who made a fort near old tehsil, known at present as garie.
General Lek and General Vellajally attacked Firozabad in 1802. In the beginning of British regime Firozabad was in Etawah district but after some time it was attached to Aligarh district. When Sadabad was created as a new district in 1832, Firozabad was attached to it. Later on, in 1833 Firozabad was attached to Agra district. In 1847, the business of lac was flourishing at Firozabad.
In 1857, zamidar of Firozabad with local public took active parts in freedom struggle. Famous Urdu poet Munir Shikohabadi too was sentenced to Kala pani by the British East India Company government. People of this city took part in "Khilafat Movement", "Quit India Movement", and "Namak Satyagrah" and went to the jail during these national movements. In 1929, Father of Nation Mahatma Gandhi, in 1935 Khan Abdul Ghaffar Khan, in 1937 Pandit Jawahar Lal Nehru and in 1940 Subhas Chandra Bose visited Firozabad. Firozabad district was finally established on 5 February 1989.
Firozabad is located at 27.15°N 78.42°E? / 27.15; 78.42. It has an average elevation of 164 metres (538 ft).
Firozabad Wikipedia
(,)http://upload.wikimedia.org/wikipedia/commons/e/e5/West_Gate_of_Feruzabad_since_destroyed.jpg(,)http://www.ioc.u-tokyo.ac.jp/~islamarc/WebPage1/0318/Img0074B.jpg(,)http://upload.wikimedia.org/wikipedia/en/e/ea/United_Provinces_1909.jpg(,)http://www.ioc.u-tokyo.ac.jp/~islamarc/WebPage1/0318/Img0082B.jpg(,)http://im.hunt.in/cg/firozabad/City-Guide/A-View-of-Firozabad.jpg
(,)http://4.bp.blogspot.com/_Hq9uz-mLHhA/SgNq4R19GjI/AAAAAAAABpM/U-rvPxSbNMY/s1600-h/A%2BView%2Bof%2BFirozeabad.jpg(,)http://3.bp.blogspot.com/-apvM_mDPL58/UN7A2HJuzdI/AAAAAAAAArE/zpYMfZdh12k/s1600/Daniell%2Bruins%2Bin%2BDelhi.jpg(,)http://maps.maphill.com/india/uttar-pradesh/firozabad/maps/satellite-map/satellite-map-of-firozabad.jpg(,)http://www.heritageinstitute.com/zoroastrianism/images/kareez/crater1.jpg(,)http://upload.wikimedia.org/wikipedia/commons/thumb/d/d2/Landscape_at_Firozabad,_northern_India._Coloured_etching_by_Wellcome_V0050445.jpg/1280px-Landscape_at_Firozabad,_northern_India._Coloured_etching_by_Wellcome_V0050445.jpg
(,)http://im.rediff.com/getahead/2014/oct/22food-lucknow.jpg(,)http://www.listing99.com/images/deals/1426856797_punjabi.jpg(,)http://upload.wikimedia.org/wikipedia/commons/4/49/Vegetarian_Curry.jpeg(,)http://www.allrestaurants.eu/img/af/21058/13405649289145.jpg(,)http://im.hunt.in/cg/firozabad/City-Guide/food.JPG(,)http://im.hunt.in/cg/gorakhpur/City-Guide/gorakhpur-mughlai-cuisine.jpg(,)http://im.hunt.in/cg/firozabad/City-Guide/busines.jpg(,)http://im.hunt.in/cg/Bahraich/City-Guide/bah-food.jpg(,)http://im.hunt.in/cg/allahabad/City-Guide/allahabad-food.jpg(,)http://im.hunt.in/cg/noida/City-Guide/multicuisine.jpg(,)http://im.hunt.in/cg/agra/City-Guide/mughlai.jpg(,)http://im.hunt.in/cg/rampur/City-Guide/royal.jpg(,)http://im.hunt.in/cg/lucknow/City-Guide/Lucknowi%2520-%2520FOOD.jpg