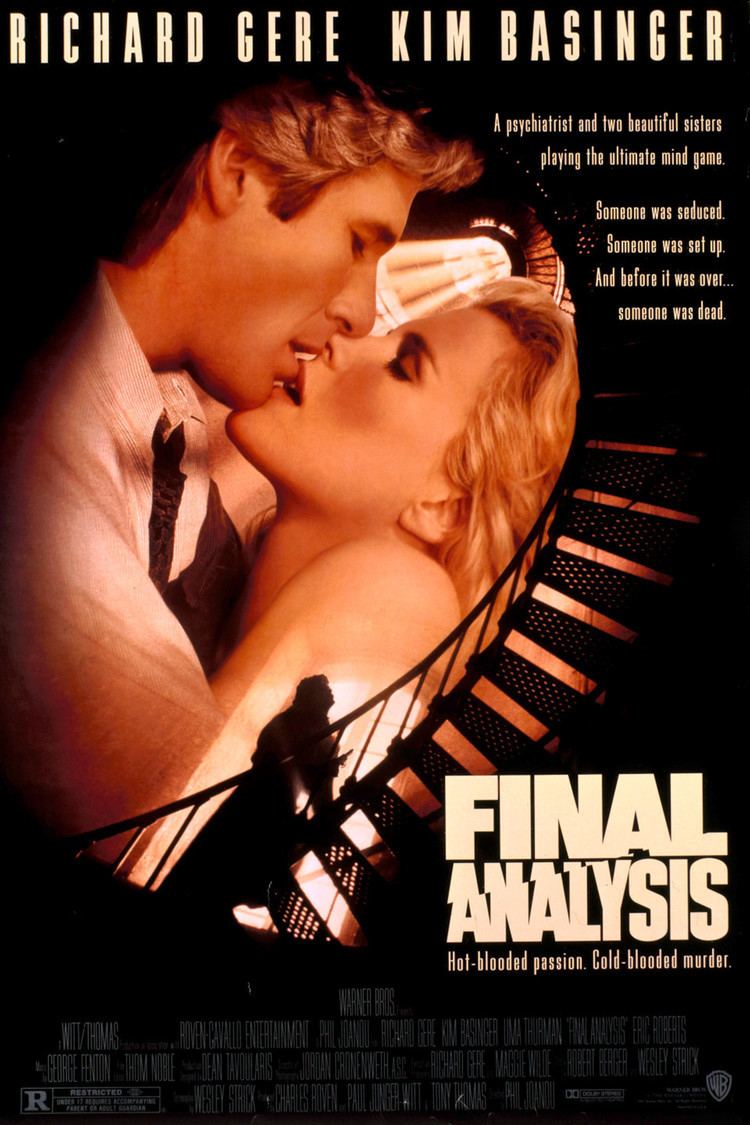 Isaac Barr (Richard Gere) is a top-notch, San Francisco-based Freudian psychiatrist, who has Diana Baylor (Uma Thurman) on the patient's couch. He is treating her for frightening and horrific childhood memories, which include images of her drunken father and his death in a fire for which she wasn't blamed.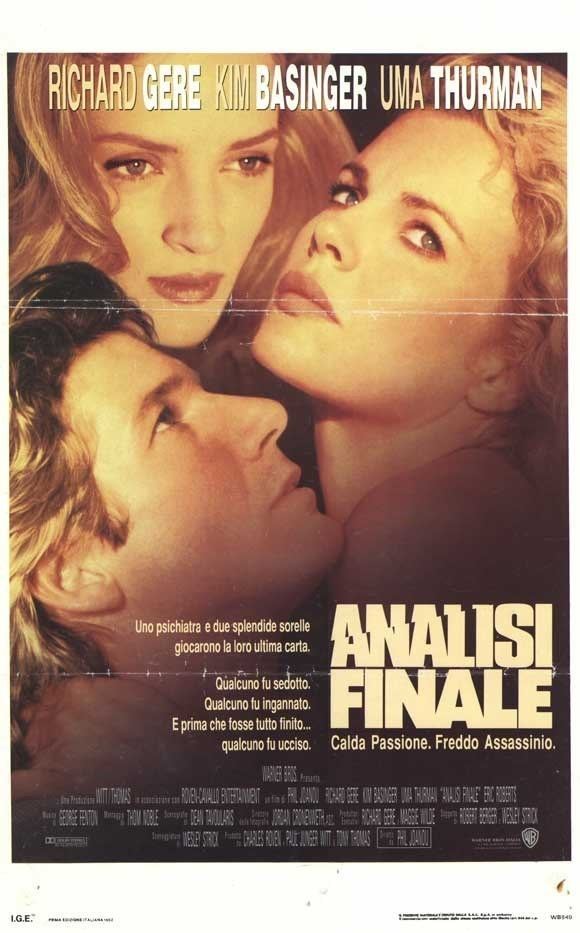 One night, Heather Evans (Kim Basinger) enters Barr's office and says that she is Diana's sister. She asks Barr for information about her sister's case. It is implied, as part of the treatment, that Isaac speak to Heather to find out more about her sister's past experiences and determine if she might provide information that Diana has forgotten.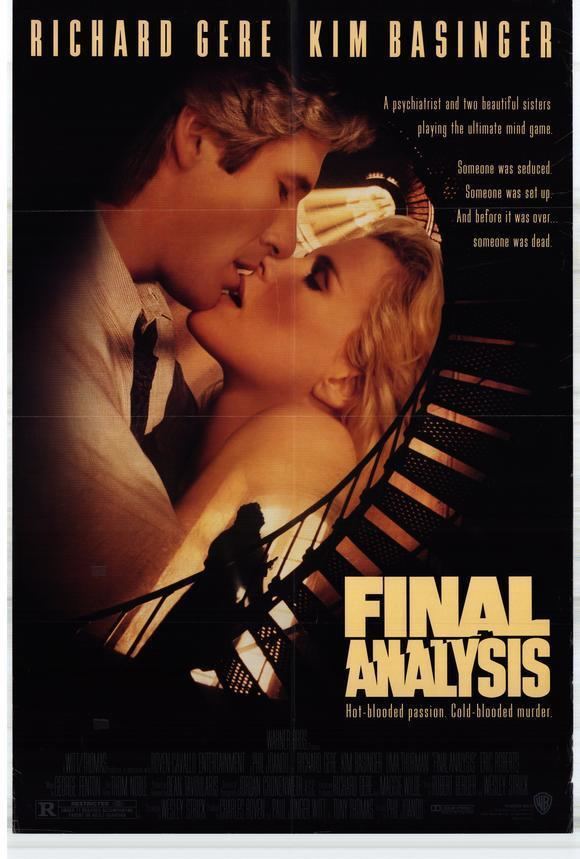 Not long after, Heather seduces Isaac, and a steamy affair follows. However, there is a problem—Heather is married to Jimmy Evans (Eric Roberts), a violent and wealthy Greek gangster. She also has a way of embarrassing Jimmy in public by taking a sip of wine and then flipping into an attack of "pathological intoxication", which can end with the restaurant in shambles.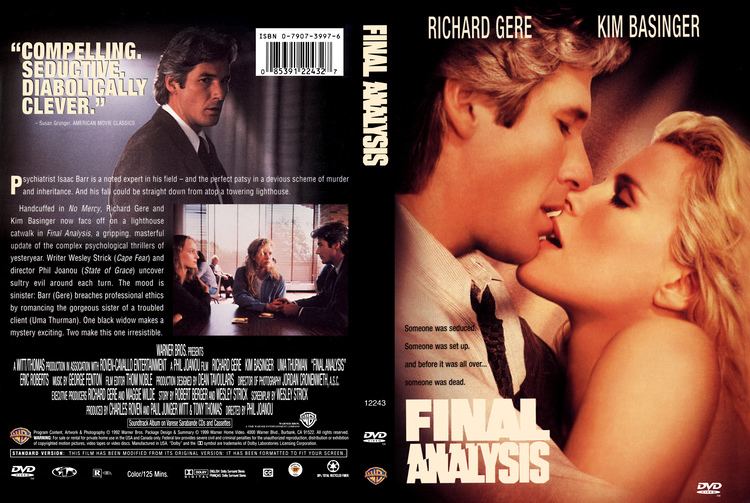 It turns out that Heather is trying to involve unsuspecting Isaac in a plan to murder Jimmy and collect a $4 million double indemnity life insurance policy on him. She is also using Diana as bait and wants Isaac framed for the murder.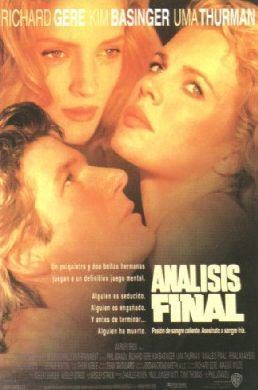 Richard Gere as Dr. Isaac Barr
Kim Basinger as Heather Evans
Uma Thurman as Diana Baylor
Eric Roberts as Jimmy Evans
Keith David as Detective Huggins
Paul Guilfoyle as Mike O'Brien
Robert Harper as Alan Lowenthal
Agustin Rodriguez as Pepe Carrero
Rita Zohar as Dr. Grusin
George Murdock as Judge Costello
Shirley Prestia as Dist. Atty. Kaufman
Tony Genaro as Hector
Katherine Cortez as Woman Speaker
Wood Moy as Dr. Lee
Corey Fischer as Forensic Doctor
Jack Shearer as Insurance Consultant Doctor
Lee Anthony as Judge
Derick Alexander as Ambulance Attendant
Abigail Van Alyn as Night Nurse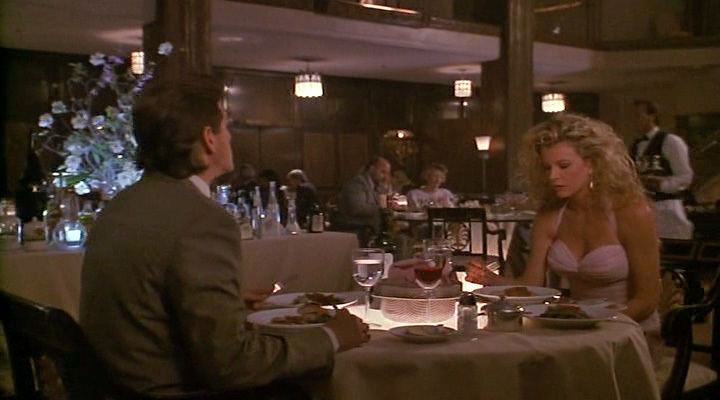 Filming locations included City Hall in Downtown Los Angeles, California.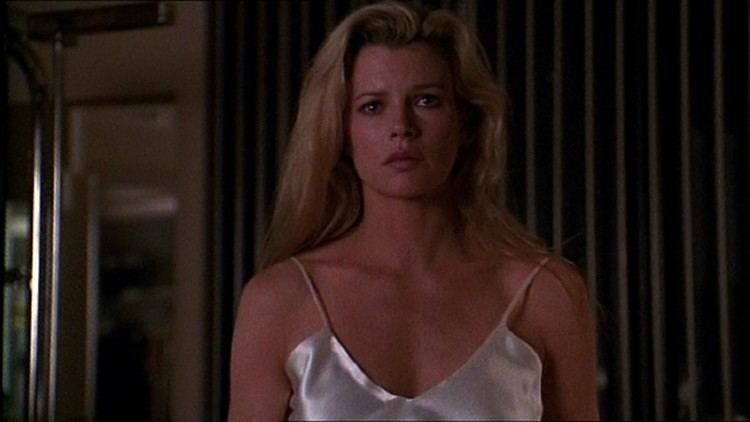 The first week's gross was $6,411,441 and the total receipts for the film's run were $28,590,665. In its widest release the film was featured in 1,504 theaters across the United States.
Film critic Roger Ebert liked the screenplay and thought director Alfred Hitchcock, known for these types of thrillers, would have liked it as well. He wrote, "I'm a sucker for movies that look and feel like this. I like the pounding romantic music, the tempestuous sex scenes, the crafty ways that neurotic meddlers destroy the lives of their victims, and of course the handcrafted climax..." Ebert also thought the movie was needlessly complex.
Vincent Canby, film critic for The New York Times, was pleased with the work of the actors in the film and wrote, "Mr. Gere and Ms. Basinger are attractive as the furious lovers, but Mr. Roberts is the film's electrical force whenever he is on screen. Ms. Thurman does well as a sort of upscale slavey."
The staff at Variety magazine gave the film a positive film review, writing, "Final Analysis is a crackling good psychological melodrama [from a screen story by Robert Berger and Wesley Strick] in which star power and slick surfaces are used to potent advantage. Tantalizing double-crosses mount right up to the eerie final scene."
Many reviews were negative. Critic Kathleen Maher wrote, "Joanou, with his puppy dog devotion to noir thrillers and Hitchcock, is hoping to get it all right by painting by the numbers. He's mixed parts of Double Indemnity, The Big Sleep, and Vertigo, but the result doesn't even live up to Dead Again..." Maher also says she's seen Gere's acting like this before, and added: "[B]ut Gere reverts to that shell-shocked acting style he adopts when lost at sea." Rita Kempley, writing in The Washington Post, called the film "an implausible psycho thriller" and said director Joanou "doesn't have any of his own ideas."
The film has an approval rating at Rotten Tomatoes of 54% based on 24 reviews.
MTV Movie Awards
Most Desirable Female, Kim Basinger (lost to Linda Hamilton for Terminator 2: Judgment Day)
Golden Raspberry Awards
Worst Actress - Kim Basinger (also for Cool World; lost to Melanie Griffith for Shining Through and A Stranger Among Us)
Worst Picture - Charles Roven, Paul Junger Witt, and Tony Thomas (lost to Shining Through)
Worst Screenplay - Wesley Strick (also story) and Robert Berger (story) (lost to Stop! or My Mom Will Shoot)