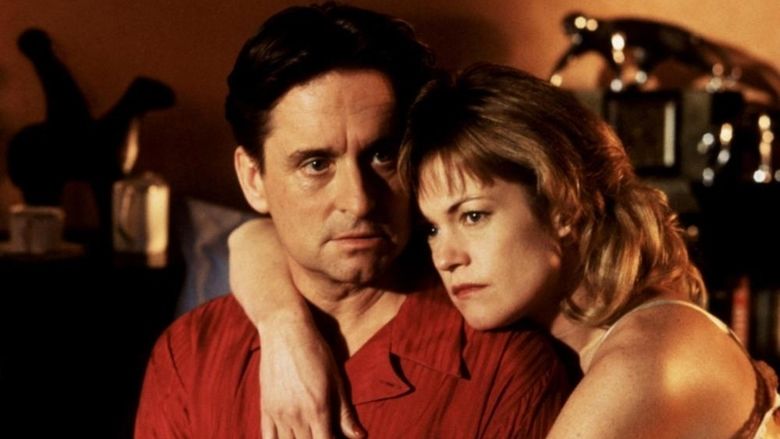 In 1940, Linda Voss (Melanie Griffith), a young woman of Irish/German Jewish parentage, applies for a job as a secretary with a New York City law firm, but is rejected as she didn't graduate from a prestigious women's college.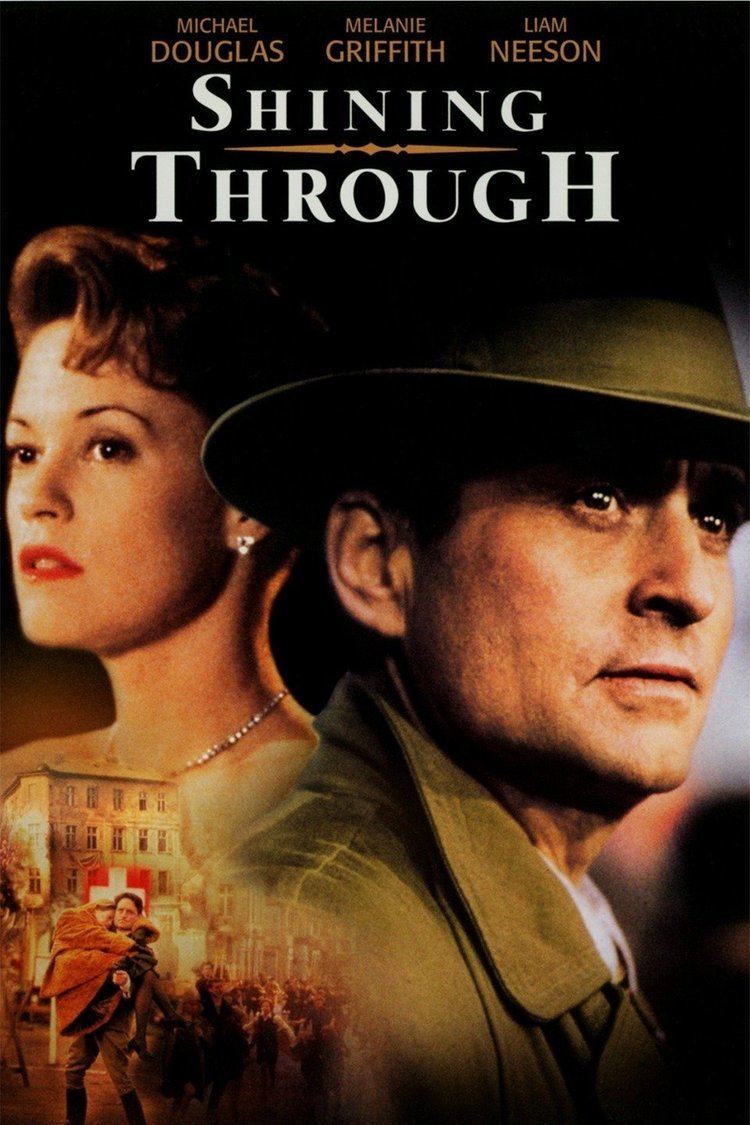 Because she can speak German fluently, she becomes translator to Ed Leland (Michael Douglas), a humourless attorney. After America officially joins forces with the Allies, he emerges as a colonel in the OSS. She accompanies him to confidential meetings in New York and Washington D.C., and they become lovers. When he is suddenly posted away, she is left alone and devastated. Assigned to work in the War Department, Linda hears nothing of Ed until one evening in a restaurant-bar he reappears with an attractive female officer. Reluctant to resume their affair, he does re-employ her.
He and his colleagues abruptly need to replace a murdered agent in Berlin at very short notice. Despite knowing little about intelligence work, Linda volunteers and Ed is persuaded by her fluent German and passion to contribute to the war effort. Her mission is to bring back data on the V-1 flying bomb. They travel to Switzerland, where he hands her over to master spy Konrad Friedrichs (John Gielgud), who introduces her to his niece, Margrete von Eberstein (Joely Richardson), a socialite also working as an Allied agent.
Linda is planted as a cook in the household of a social-climbing Nazi, but her first dinner is a disaster and she is sacked. She is then taken on as a nanny to the children of Nazi officer Franz-Otto Dietrich (Liam Neeson). While searching for Dietrich's confidential papers - intending to photograph them - she locates her cousins through her contact and reveals their location to Margrete.
With the children in her care, she tracks down her relatives' hiding place but they have been captured. Air raid sirens blare, and residents run through the streets as buildings are blown apart by bombs.
The attack causes the frightened children to reveal the existence of a hidden room, which Linda finds and secretly photographs Dietrich's top-secret papers. When Dietrich invites her to the opera, her cover is blown by Margrete's mother, who believes her to be a friend of her daughter's from college. She flees from the Dietrich home and seeks sanctuary with Margrete, only to find that she is a double agent who betrayed Linda's cousins. Margrete shoots her, wounding her, but she overpowers Margrete and kills her. She slips down the laundry chute, escaping the German officers raiding Margrete's apartment.
Badly wounded, Linda is found by Ed, who has come to Berlin in the guise of a high-ranking German officer. Pretending to be mute as a wounded war veteran, as he does not speak German, he takes her to the railway station, and they travel to the Swiss border with the German Reich. She is barely alive, and his travel papers have not been officially stamped and signed as revealed by the German border guard. Ed's bluff as a mute wounded officer fails to sway the border guards, forcing him to shoot his way out. Carrying Linda, he struggles towards the border. The German sniper guarding it wounds him twice, but he gets himself and Linda across before collapsing.
The film closes with a continuation of the interview of an elderly Linda. It is revealed that while she and Ed recovered from their injuries in a Swiss hospital, the microfilm of the secret German documents has been retrieved from a hiding place inside her glove. She waves to him and their two sons. He joins her on camera as the film ends.