He was born in Namau in Mueda District, Cabo Delgado Province, belonging to the Makonde ethnic group. Both his parents, were veterans of the liberation movement, Frelimo. At the start of the Mozambican War of Independence, he was taken across the Ruvuma River to neighbouring Tanzania, where he was educated at Frelimo Primary School in Tunduru. He pursued his secondary education at the Frelimo school at Mariri in Cabo Delgado and at Samora Machel Secondary School in Beira.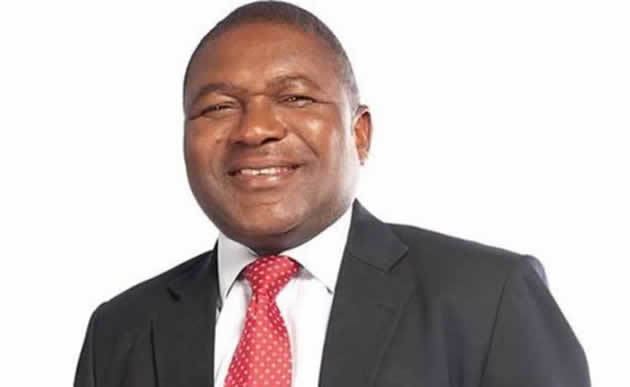 In 1973, he joined Frelimo at the age of fourteen and received political and military training at Nachingwea in Tanzania.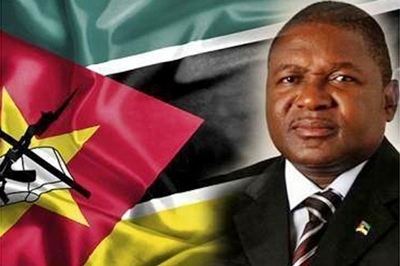 In 1990, he completed his mechanical engineering degree at Brno University of Technology in Czechoslovakia. He also studied a postgraduate degree management at the Victoria University of Manchester in England.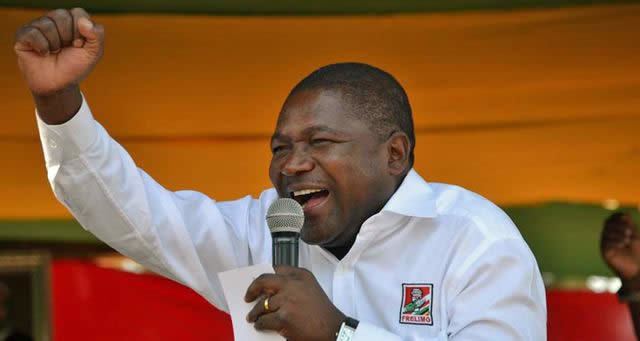 Prior to his appointment to the cabinet by President Armando Guebuza, Nyussi worked for the state-owned Mozambique Ports and Railways authority (CFM). He became executive director of CFM-Norte, the northern division of the company, in 1995, and joined the company's board of directors in 2007.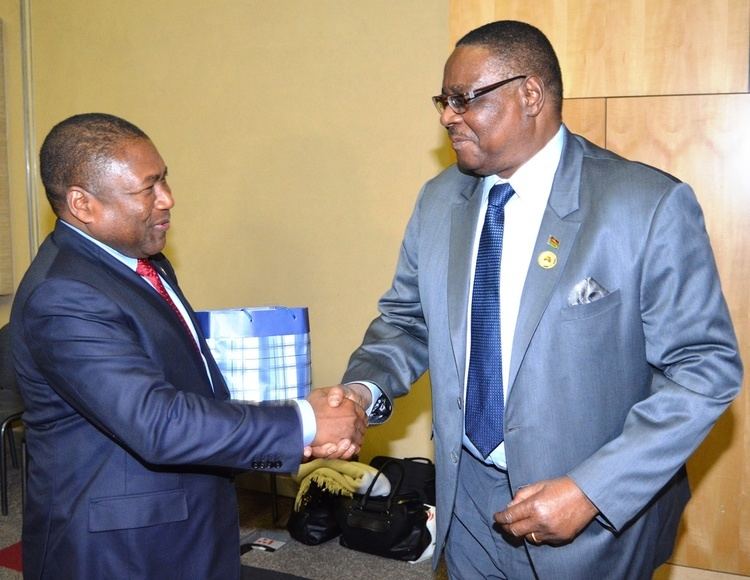 From 1993 to 2002, Nyussi served as President of Clube Ferroviário de Nampula, a top-division football club based in Nampula. He is also a lecturer at the Nampula campus of the Universidade Pedagógica, a fellow of the Africa Leadership Initiative, and a member of the National Committee of Fighters of the National Liberation Struggle (Portuguese: Comité Nacional dos Combatentes da Luta de Libertação Nacional). He received further training in management in India, South Africa, Swaziland, and the United States.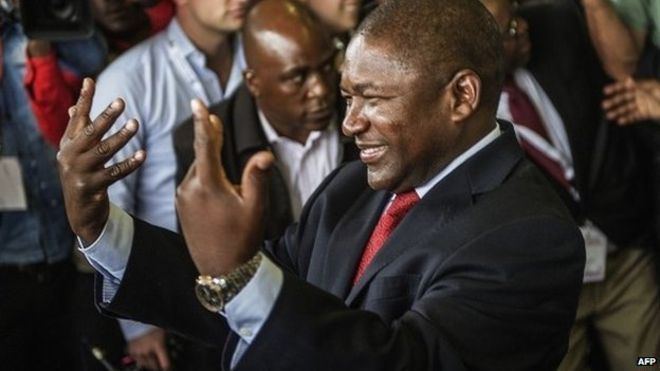 Nyussi took office as Minister of Defense on 27 March 2008, succeeding Tobias Joaquim Dai. Nyussi's appointment came almost exactly one year after a fire and resulting explosions of munitions at the Malhazine armoury in Maputo killed more than 100 people and destroyed 14,000 homes. A government-appointed investigative commission concluded that negligence played a role in the disaster, and Dai "was blamed by many for failing to act on time to prevent the loss of life". Although no official reason was given for Dai's removal, it may have been a "delayed reaction" to the Malhazine disaster.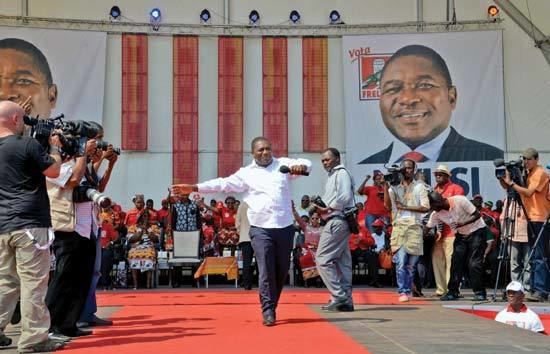 In September 2012, Nyussi was elected to the Central Committee of Frelimo, the ruling party, at its 10th congress.
On 1 March 2014, the Frelimo Central Committee elected Nyussi as the party's candidate for the 2014 presidential election. In the first round of voting, he received 46% of the vote—well ahead of the second place candidate, Luisa Diogo, but short of the majority needed to win outright. He defeated Diogo in the second round with 68% to her 31%. Although Nyussi was regarded as relatively obscure compared to the other candidates, he was the candidate most closely identified with President Guebuza. It was generally believed that the selection of Nyussi as Frelimo's candidate would enable Guebuza, who was required to step down due to term limits, to retain substantial power after leaving office. Diogo, the defeated candidate, was associated with opposition to Guebuza within the party.
The inauguration of Filipe Nyusi as the 4th President took place on 15 January 2015. The ceremony was attended by five foreign Heads of State.
Nyusi is a member of the Makonde ethnic community. He is married to Isaura Nyusi and has four children, two of which are called Florindo and Angelino. Angelino is 15 years of age.