Human




2200




Mouse




ENSG00000166147






FBN1, ACMICD, ECTOL1, FBN, GPHYSD2, MASS, MFS1, OCTD, SGS, SSKS, WMS, WMS2, MFLS, fibrillin 1




MGI: 95489 HomoloGene: 30958 GeneCards: FBN1
Fibrillin-1 is a protein that in humans is encoded by the FBN1 gene, located on chromosome 15.
FBN1 is a 230-kb gene with 65 coding exons that encode a 2,871-amino-acid long proprotein which is proteolytically cleaved near its C-terminus by the enzyme furin convertase to give fibrillin-1, a member of the fibrillin family, and the 140-amino-acid long protein hormone asprosin.

Fibrillin-1 is a large, extracellular matrix glycoprotein that serves as a structural component of 10-12 nm calcium-binding microfibrils. These microfibrils provide force bearing structural support in elastic and nonelastic connective tissue throughout the body.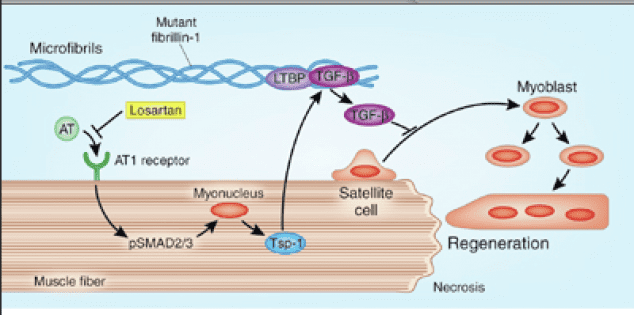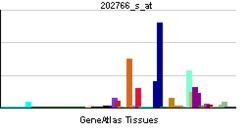 The sequence of fibrillin-1 includes 47 six-cysteine EGF-like domains, 7 eight-cysteine domains homologous with latent TGF-beta binding protein, and a proline-rich region.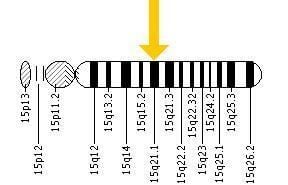 Mutations in the FBN1 gene are associated with Marfan syndrome and its variant Marfan lipodystrophy syndrome, autosomal dominant Weill-Marchesani syndrome, isolated ectopia lentis, MASS phenotype, and Shprintzen-Goldberg syndrome.
Mutations in FBN1 and FBN2 are associated with adolescent idiopathic scoliosis .
Fibrillin 1 Wikipedia