Jimmie Johnson and Fernando Alonso car swap
Fernando Alonso Díaz audio (born 29 July 1981) is a Spanish Formula One racing driver and a double World Champion who is currently racing for McLaren-Honda. He is often regarded as one of the greatest Formula One drivers in the history of the sport. He took part in the 2017 Indianapolis 500.
Contents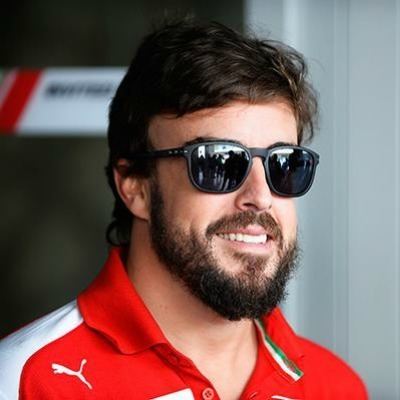 Born in Oviedo, the capital of the autonomous region of Asturias, Alonso started in karting from the age of 3. He won three consecutive karting championships in Spain from 1994 to 1997, and he became world karting champion in 1996. He made his Formula One debut in the 2001 season with Minardi, and then moved to the Renault team as a test driver the next year. Starting in 2003 Alonso then became one of the main drivers of the team. On 25 September 2005, he won the Formula One World Drivers' Championship title at the age of 24 years and 58 days, at the time making him the youngest Formula One World Drivers' Champion. After retaining the title the following year, Alonso also became the youngest double Champion at the time. He joined McLaren in 2007, before returning to Renault for two seasons in 2008 and 2009.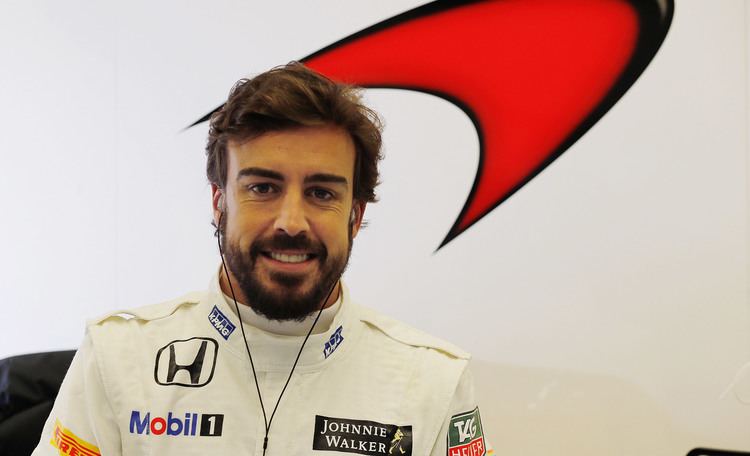 For the 2010 season, he joined Scuderia Ferrari. Although Alonso did not reach his goal of winning a third title while at Ferrari he managed to finish runner up on three occasions (2010, 2012 and 2013) as well as winning eleven Grands Prix with the team and clearly beating his teammates for points in all five seasons. His strongest title challenges were in 2010 and 2012, finishing both seasons just adrift of title winner Sebastian Vettel. He left Ferrari at the end of the 2014 season, two years prior to the original expiry of his contract.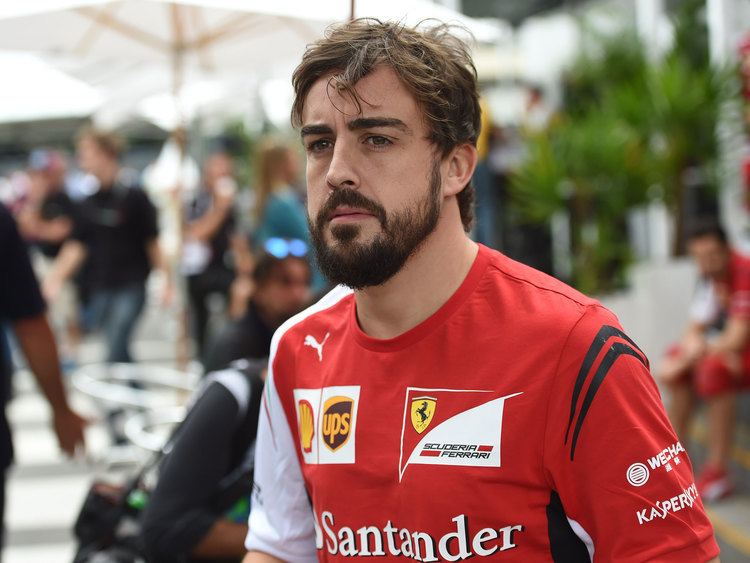 Nicknamed El Nano, a typical pseudonym for Fernando in Asturias, his place of birth, Alonso acts as a Goodwill Ambassador for UNICEF. Alonso also had become the youngest driver to win a pole position and Grand Prix respectively in the 2003 Malaysian Grand Prix and the 2003 Hungarian Grand Prix, before both records were broken by Sebastian Vettel in the 2008 Italian Grand Prix. With his fourth-place finish in the 2013 Japanese Grand Prix, scoring his 1,571st career point, Alonso took over the record for most championship points in his career. However, the record has once again been broken by Sebastian Vettel at the 2015 Italian Grand Prix. As of May 2017, Alonso is the only Spanish driver to have won a Formula One Grand Prix and is the driver with the sixth highest number of Grand Prix wins, with 32.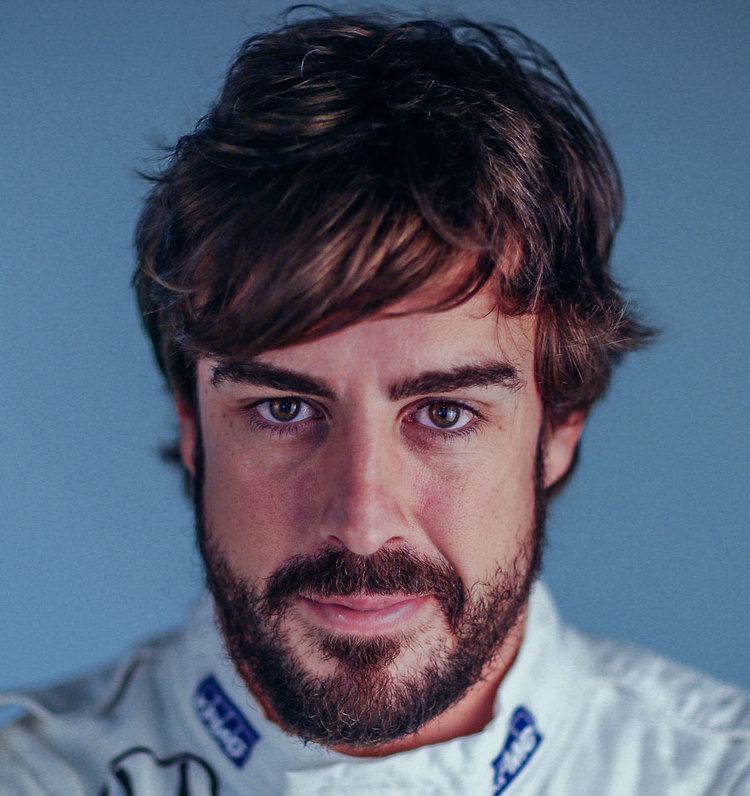 Fernando alonso tests ferrari laferrari fiorano circuit f1 commercial 2014 carjam tv
Personal and early life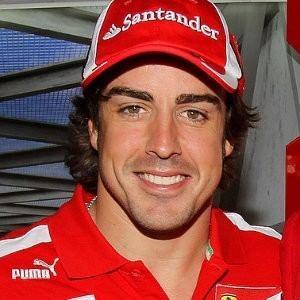 Fernando Alonso was born in Oviedo, Asturias in northern Spain. His mother worked in a department store and his father was employed as a mechanic in an explosives factory near Oviedo. Alonso has an older sister, Lorena. Alonso's father José Luis, an amateur kart racer, wanted to pass on his passion to his children. He built a kart, originally meant for eight-year-old Lorena, but unlike her three-year-old brother, she showed no interest in the sport.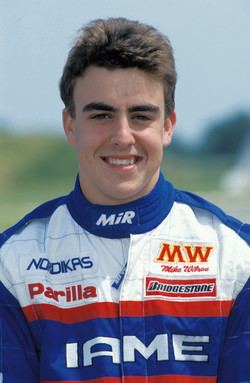 Alonso attended the Holy Guardian Angel Primary School in Oviedo until he was 14 when he later attended the Institute Leopoldo Alas Clarín of San Lazaro. He dropped out in 2000 as his commitment to motor racing prevented him from further studying.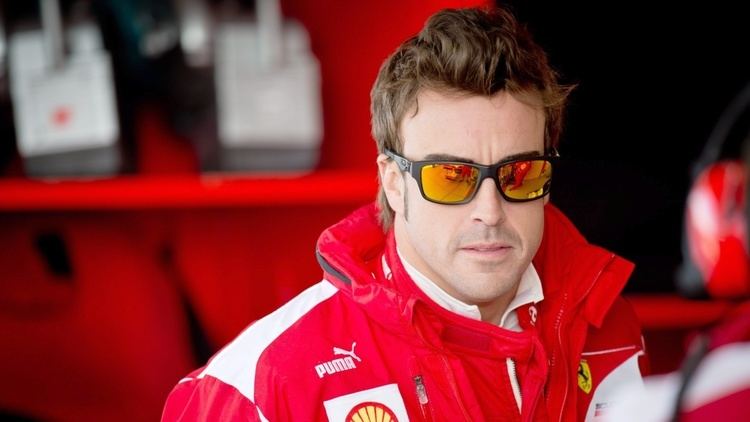 Since winning his first world championship in 2005, Alonso became an ambassor of the University of Oxford, to promote the new field of study of Motorsport of Business for Social Science financing 12 students from all parts of the world.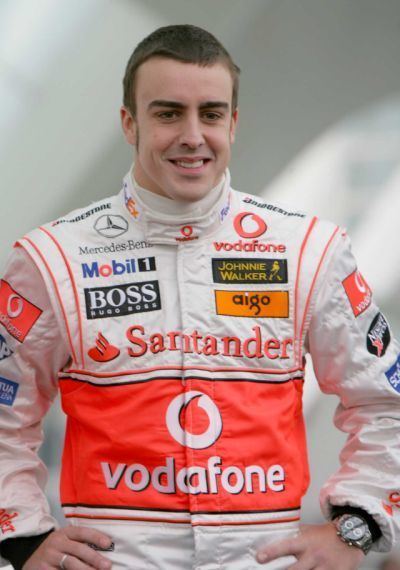 Alonso lived in Oxford, England until he moved his residence to Switzerland in 2006. Alonso owned a house in Mont-sur-Rolle, near Lake Geneva from 2006 to 2010, and in February 2010 he moved house to Lugano in order to be closer to his new Formula One employer Ferrari. It is highly common for Formula One stars to take up residence in Switzerland to reduce their tax bills. In the winter of 2010–11, Alonso moved back to Oviedo in order to be closer to friends and family, costing him an estimated £50 million in tax.
Alonso married Raquel del Rosario, lead singer of Spanish pop band El Sueño de Morfeo, on 17 November 2006. They announced their intention to divorce in December 2011. In mid-2012, Alonso started dating Russian model Dasha Kapustina. The couple split in 2014. Since early 2015, Alonso has been dating Spanish journalist Lara Álvarez.
Alonso is a supporter of the football teams Real Madrid and Real Oviedo.
In addition to Spanish, he speaks English, Italian and French.
Alonso has a tattoo of an ancient samurai on his back. He revealed that the tattoo showed strength in his muscles, intelligence and force of will with inspiration from the Hagakure, the spiritual guide written by Yamamoto Tsunetomo in the 18th century. He currently lives in Dubai.
Early career
As a child, Alonso participated in karting competitions around Spain, supported by his father, who also doubled as his mechanic. His family lacked the financial resources needed to develop a career in motorsport, but his victories attracted sponsorship and the required funds. Alonso has attributed his ability to adapt his driving style to different conditions to his karting career: having started racing at the age of three, he tended to be "four or five years younger" than his competitors, and had to cope with the challenges of racing at that age: "you can't reach the pedals, you can't reach the steering wheel, you don't have strength to turn the steering wheel". In addition his parents were unable to afford wet weather racing tyres, forcing him to learn to control his kart on slicks in rainy conditions. Alonso won four Spanish championships back-to-back in the junior category, between 1993 and 1996 and the Junior World Cup in 1996. He won the Spanish and Italian Inter-A titles in 1997 and in 1998 won the Spanish Inter-A title again as well as finishing second in the European Championship.
Former Minardi F1 driver Adrián Campos gave Alonso his first test in a race car in October 1998. After three days of testing at the Albacete circuit, Alonso had matched the lap times of Campos' previous driver Marc Gené. Campos signed Alonso to race for him in the 1999 Spanish Euro Open MoviStar by Nissan series. In his second race, again at Albacete, Alonso won for the first time. He took the championship by one point from championship rival Manuel Giao by winning and setting fastest lap at the last race of the season. Alonso also tested for the Minardi Formula One team, lapping 1.5 seconds faster than the other drivers at the test.
The following season Alonso moved up to Formula 3000, which was often the final step for drivers before ascending to Formula One. Alonso joined Team Astromega and was the youngest driver in the series that year by eleven months. Alonso did not score a point until the seventh race of the year, but in the final two rounds he took a second place and a victory, enough for him to end the season fourth overall behind Bruno Junqueira, Nicolas Minassian and Mark Webber.
Early testing
In December 1999, after winning that year's Euro-Open Movistar series, Alonso had his first Formula One test in Jerez with Minardi, the team that would later give him his Grand Prix debut. He drove the Minardi M01. In 2000 he also had a test with the Minardi M02.
Test driver Benetton (2000 & 2001)
In 2000 and 2001 Alonso was test driver at Benetton.
Minardi (2001)
Alonso was the third-youngest driver ever to start a Formula One race when he made his debut with Minardi at the Australian Grand Prix. The team was in its first season under the control of new owner Paul Stoddart and their new car, the PS01, was neither fast nor reliable. However Alonso's qualifying performance was good, outqualifying teammate Tarso Marques by 2.6 seconds on début. At the fourth round at Imola he outqualified both Benettons, a feat he repeated later in the season.
Notable performances over the season earned him some attention from the faster teams. It was reported in September 2001 by some of the European press that Sauber were looking to replace outgoing Kimi Räikkönen with Alonso although he was facing competition for the seat from Felipe Massa and then Jaguar test driver André Lotterer. A month later it was confirmed that Massa was going to take the vacant Sauber seat for 2002.
In September, his manager Flavio Briatore had begun planning to place Alonso at Benetton. Briatore considered promoting Alonso for 2002, in place of his race driver Jenson Button, but instead chose to take Alonso on as Renault test driver for 2002. At the final round of the season at Suzuka he finished eleventh—five places outside the points but ahead of Heinz-Harald Frentzen's Prost, the BAR of Olivier Panis, the two Arrows and his teammate Alex Yoong. Four years later, his team boss from the Minardi days, Paul Stoddart, described his race as "53 laps of qualifying". He scored no points in the season and finished between his teammates Marques and Yoong in the standings; his best finish being tenth at the German Grand Prix.
2003
Alonso became test driver for Renault in 2002 – Renault having taken over the Benetton team – and did 1,642 laps of testing that year. In 2003 Briatore dropped Button and put Alonso in the second seat alongside Jarno Trulli. Briatore was criticised by the British media for the decision, but technical director Mike Gascoyne later insisted to F1 Racing that the decision was correct, since the team had been impressed with Alonso's work rate and talent during his season as test driver. Alonso tested with the Jaguar team in May 2002 and completed 51 laps of the Silverstone Circuit.
Alonso became the youngest driver to achieve a Formula One pole position at the Malaysian Grand Prix. Alonso had a 180 mph crash at the Brazilian Grand Prix, the result of missing the double yellow flags and safety car boards brought out by Mark Webber's earlier crash and colliding with the debris. The race was red-flagged. He finished second at his home grand prix two races later, and at the time became the youngest driver to win a Formula One race at the Hungarian Grand Prix. He finished the year sixth in the championship, with 55 points and four podiums.
2004
Alonso remained with Renault for the 2004 season, scoring podiums in Australia, France, Germany and Hungary. At Indianapolis he suffered a high-speed accident while running in third place after a tyre deflated. In France he took pole position and finished second, running Michael Schumacher close for victory. Towards the end of the year teammate Jarno Trulli's results deteriorated and he was replaced for the final three races of the season by former world champion Jacques Villeneuve. Alonso ended the year fourth in the championship standings with 59 points.
2005
For the 2005 season, Alonso was joined at Renault by Italian driver Giancarlo Fisichella. At the first race in Australia Alonso started near the back due to rain in qualifying but fought his way to third. He won the next two races in Malaysia and Bahrain from pole position, and took a third win in the San Marino Grand Prix after a 13-lap battle with Michael Schumacher. Alonso would much later reveal that he won the San Marino Grand Prix with a crippled engine, which Renault discovered after qualifying and decided would probably last the race if they treated it differently, rather than receive a 10 place grid penalty for an engine change.
McLaren's improving form saw Räikkönen win in Spain and Monaco while Alonso finished second and fourth, respectively. Räikkönen was on course to win the European Grand Prix at the Nürburgring when his car's front-right suspension failed – due to a flat spot on the tyre caused by Räikkönen locking his wheels under braking while passing Jacques Villeneuve – on the last lap, giving victory to Alonso. Alonso failed to score in the Canadian and United States Grands Prix. He crashed out of the former, and in the latter all the Michelin runners withdrew due to safety concerns over their tyres. Alonso took his third pole position and fifth win at the French Grand Prix. He followed this with pole position a week later at the British Grand Prix, where he finished second behind Montoya. McLaren's Kimi Räikkönen led the German Grand Prix until his car's hydraulics failed. Alonso went on to win the race.
Alonso qualified sixth in the Hungarian Grand Prix but finished 11th after a collision with the Toyota of Ralf Schumacher. As the season entered its final stages Alonso finished second in three consecutive races, collecting vital championship points. Räikkönen won in Turkey and Belgium, but was fourth at Monza after engine trouble in qualifying, meaning Alonso's lead had been reduced by only one point.
Alonso sealed the title by finishing third in Brazil while Montoya won from Räikkönen. Alonso became the youngest Drivers' Champion at the age of 24 years and 59 days old, breaking Emerson Fittipaldi's record. He also ended the five-year dominance of Michael Schumacher.
Commenting on his victory, he said: "I just want to dedicate this championship to my family, and all my close friends who have supported me through my career. Spain is not a country with an F1 culture, and we had to fight alone, every step of the way, to make this happen. A huge thank-you should also go to the team as well – they are the best in Formula One, and we have done this together. It will say that I am world champion, but we are all champions – and they deserve this." In the May 2007 issue of F1 Racing, Alonso said that the 2005 Brazilian Grand Prix was his greatest race. He said, "It was a dream come true and a very emotional day. In the last few laps I leaped, thinking I could hear noises from the engine- from everywhere! But all was okay and I can remember my relief when I crossed the finish line."
The Japanese and Chinese Grands Prix saw Alonso and Renault abandon the conservative style evident in Brazil when he was still chasing the drivers' title. Starting from 16th on the grid, he eventually finished third behind Räikkönen and Fisichella. The Chinese Grand Prix saw Renault and Alonso win to claim the first Constructors' Championship for the Renault F1 team.
In 2005, he was awarded the Prince of Asturias Award for Sports.
2006
Alonso won the first race of the 2006 season in Bahrain, overtaking Michael Schumacher after coming out of the pit lane with 18 laps left, after starting fourth. He qualified seventh at the Malaysian Grand Prix due to a fuelling error but finished second to teammate Giancarlo Fisichella. He won the Australian Grand Prix after overtaking leader Jenson Button's Honda.
After poor qualifying at San Marino, Alonso was unable to pass Michael Schumacher in an encounter that echoed their battle the previous year. Schumacher beat Alonso again in the European Grand Prix after Alonso started on pole, but Alonso hit back, becoming the first Spaniard to win the Spanish Grand Prix. Alonso took pole position for the Monaco Grand Prix after Schumacher was penalised by the stewards for "deliberately [stopping] his car on the circuit in the last few minutes of qualifying", denying his rivals, Alonso included, the opportunity of recording fastest qualifying lap. Alonso won the race.
He extended his winning streak to four races with victories in Britain and Canada. Both wins came from pole position, and the British round was his first win, pole and fastest lap hat trick. He also became the first driver in history to finish first or second in the first nine races of the season, a record equalled by Sebastian Vettel in 2011. Schumacher's fight back began at Indianapolis where the German won and Alonso was fifth. Schumacher won the French Grand Prix, with Alonso in second, and Alonso was fifth in the German Grand Prix. That cut Alonso's championship lead to 11 points.
Alonso incurred a penalty for an infraction in practice at the Hungarian Grand Prix which left him 15th on the grid. Schumacher started 11th after receiving a similar penalty. Alonso looked set for an unlikely win as he overtook most of the field, including Schumacher around the outside of turn five, as he showed prowess in the wet conditions, but he crashed out of the race when a wheel nut fell off his car following a pit stop. Schumacher scored one point after Robert Kubica was disqualified.
Alonso finished second in Turkey, holding back third-placed Schumacher to claim two vital points, but he lost a lot of ground after a controversial Italian Grand Prix. He suffered a puncture during qualifying that damaged bodywork at the back of his car. He qualified fifth but was later punished by the stewards for impeding Felipe Massa's Ferrari, and he started the race from tenth. In the race he rose to third place before an engine failure forced him to retire. Schumacher won the Grand Prix and cut Alonso's Championship lead to two points.
At the following round in China, Alonso took pole position during a wet qualifying session but finished second to Schumacher in the race. The result tied Alonso and Schumacher on points in the drivers championship. At the Japanese Grand Prix, the Ferraris of Schumacher and Massa qualified first and second, more than half a second faster than the Renaults in fifth and sixth. But during the race Alonso rose to second and took the win after Schumacher's engine failed. It gave him a ten-point advantage over Schumacher, needing only one point from the final round to retain the title. Second place in the Brazilian Grand Prix on 22 October gave Alonso the championship. With Schumacher finishing fourth, the final difference was 13 points. Alonso thus became the youngest double champion in the sport's history. Renault also clinched the Constructors' Championship with a 5-point gap over Ferrari.
McLaren (2007)
On 19 December 2005, Alonso announced that he would be moving to McLaren for 2007. His contract with Renault was set to expire on 31 December 2006. However, on 15 December 2006, Alonso was allowed by Flavio Briatore and the Renault F1 Team to test for one day for McLaren at Jerez, as a result of his successes with Renault. Driving an unbranded MP4-21 and wearing a plain white helmet and overalls, Alonso completed 95 laps. Lewis Hamilton was chosen as his partner for the season. McLaren were reported to be paying Alonso US$39,000,000 (equivalent to about $45,050,000 in 2016) in 2007. Alonso debuted with the new McLaren car on 15 January 2007, in the streets of Valencia.
On 8 April 2007 in his second race for the team, Alonso secured his first win for McLaren, and the team's first since 2005, by leading the majority of the Malaysian Grand Prix. A difficult drive at Bahrain's Sakhir circuit a week later, saw him finishing fifth behind his rookie teammate who took a podium finish. In the fourth race of the year in Spain, his home grand prix, he qualified second, but suffered a first lap collision with Felipe Massa which caused some damage to his car and dropped him to fourth, before finishing third. On 27 May, Alonso secured his second victory for McLaren at Monaco, scoring pole position, fastest lap and the race win and in the process lapping the entire field up to 3rd position. At the Nürburgring he took his third win of the year in a dramatic race affected by intermittent rain showers, overtaking Massa for the lead with just four laps remaining. After the controversy at the Hungarian Grand Prix (see below), however, relations between Alonso and his team declined. It was reported in the media that he was no longer on speaking terms with Hamilton, and it was speculated that he might leave McLaren at the end of the season. On 7 August 2007 The Times reported that McLaren would let Alonso leave the team at the end of the season if he wished, two years earlier than his contract allowed. Alonso went on to finish third in the drivers' championship, level on points with teammate Hamilton and just one point behind World Champion Kimi Räikkönen, the closest 1–2–3 in WDC history.
As part of the espionage controversy between McLaren and Ferrari, the former were found guilty of breaching the Article 151c of the FIA's sporting regulations but went unpunished due to a lack of evidence. However, following the acquisition of new evidence by the FIA, a new hearing was held on 13 September. The new evidence consisted largely of email traffic between Alonso and test driver Pedro de la Rosa. The FIA's World Motor Sport Council report following the hearing stated that Alonso and de la Rosa had obtained and used confidential Ferrari technical data and sporting strategy information from senior McLaren engineer Mike Coughlan via Ferrari employee Nigel Stepney, including during test sessions. Both drivers were spared sanctions in exchange for providing evidence.
On 2 November 2007, after a turbulent year with McLaren, it was announced that McLaren and Alonso had mutually agreed to terminate his contract and that he would be free to join any team for 2008 without paying McLaren any compensation.
2008
Alonso was linked with several teams for the 2008 season after his split with McLaren. Renault, Red Bull, Toyota and Honda were all suggested in the media. Renault's Flavio Briatore stated that he would welcome Alonso's return to the French team. On 10 December 2007, Alonso signed a two-year contract to drive for Renault alongside Brazilian driver Nelson Piquet Jr. for around £25 million.
In the first two rounds of the 2008 season, the Renault was not as competitive as it had previously been. Alonso finished fourth and eighth in Australia and Malaysia respectively, fuelling rumours that Alonso would leave the team because he was disappointed with his Renault and was either moving to BMW Sauber, Honda or Toyota. BMW boss Mario Theissen was keen to get Alonso to replace Nick Heidfeld in order to get the team their first win. Honda rumours started when Alonso said in an interview that he felt there was something about Honda and he wanted to drive for them in 2009 and switching to Ferrari in 2010. Toyota said they were eager to give a top driver their seat. But the most likely place that Alonso would go was to replace Felipe Massa at Ferrari in 2009, especially in light of the general belief that there was an "out clause" in Fernando Alonso's contract with Renault which would give him the freedom to move to another team for the next season should he be able to secure a deal. However Ferrari president Luca Cordero di Montezemolo stated that Massa's seat in the team was secure and would stay that way until the end of his contract in 2010. Räikkönen was also given a two-year contract extension to partner Massa until the end of 2010, essentially closing the door on Alonso for a possible move to Ferrari. In 2008, Alonso denied the "out clause" rumour.
In the Bahrain Grand Prix, Lewis Hamilton ran into the back of Alonso's Renault, heavily damaging the rear wing of Alonso's car, as well as his own nosecone. Stewards did not seek to investigate the incident but critics alleged he braked (or did not accelerate as expected) in front of Hamilton causing Hamilton to crash into him. The telemetry data from Alonso's car proved these accusations to be wrong. Hamilton himself stated "I was behind him, and I moved to the right, and he moved to the right and that was it – a racing incident I guess". It was later revealed by McLaren that Hamilton's front wing, which was damaged when he hit Alonso earlier in the race, had broken seconds before the impact and has been identified as the cause of the crash. Alonso started the Spanish Grand Prix with promising pace, qualifying on the front row in second place behind Kimi Räikkönen even though he had a light fuel load. He was running in fifth place when his engine blew on lap 35. He praised his team after finishing sixth in the Turkish Grand Prix, as he was behind the more competitive BMW cars at the end, and said that the result "confirms the progress we have made, and is thanks to the hard work of everyone in the team".
Alonso failed to score in the next two races, finishing tenth at the Monaco Grand Prix, after puncturing a tyre against the barrier and a collision with Nick Heidfeld and retiring from the Canadian Grand Prix after crashing into the wall on lap 45, having qualified fourth. Alonso had been keeping pace with the BMW Saubers, who would eventually go on to record their maiden win with Robert Kubica after pitlane dramas plagued both Ferrari and McLaren. In France, Alonso qualified behind the two Ferraris in third, aided by Lewis Hamilton's grid penalty for the pit-lane accident in Canada. However, he was on a light fuel load, and his task was made much harder by being beaten by the slower Toyota of Jarno Trulli at the start. He then faded back to seventh and towards the end of the race while catching Mark Webber's Red Bull he ran wide at the Adelaide hairpin and slipped behind teammate Piquet, Jr. to finish eighth. Alonso finished sixth at Silverstone, saying that he had used up all of his available tyres for the unpredictable wet conditions, and that by using practically slick tyres towards the end, he lost a lot of time in certain places on the track. Despite qualifying fifth at the German Grand Prix, he finished in eleventh after spinning off whilst battling with the Williams of Nico Rosberg. In the Hungarian Grand Prix, he finished in fourth place having started seventh, aided by Lewis Hamilton's early puncture and Felipe Massa's engine failing in the closing stages.
In the European Grand Prix, Alonso performed strongly in all three practice sessions and the first round of qualifying. However, he failed to make it through the second round of qualifying, starting 12th. During the opening lap of the race, Alonso was hit by Kazuki Nakajima in the rear wing of his car and sustained unrepairable damage to his gearbox, and was forced to retire from the race. In Belgium, Alonso ran in the top five for most of the race, but when heavy rain fell towards the end of the race, he gambled on pitting for wet tyres with one lap to go. He dropped four places, but a fast final lap saw him reclaim the lost spots, passing Kubica and Sebastian Vettel at the final corner. In the Italian Grand Prix, Alonso achieved his second consecutive fourth place, and allowed Renault to equal Toyota for fourth in the constructors standings.
Alonso claimed his first victory and podium of the season by winning the Singapore Grand Prix. After performing strongly in practice, a fuel pressure problem in the second part of qualifying forced him to park the car, causing him to qualify 15th. In the race he started with a light fuel load on soft tyres, and pitted early when he realised that this would not be successful. However, teammate Piquet crashed bringing out the safety car, which eliminated the lead of the frontrunners. When they pitted after the pit lane was reopened, they rejoined behind those who had already stopped. This moved Alonso up among top six, and he ultimately won the race, earning the 20th win and 50th podium of his career. In September 2009, after being dropped by Renault, Piquet said that the crash had been intentional and had been requested by Flavio Briatore and Pat Symonds. Alonso was declared to be innocent by the subsequent FIA investigation.
Alonso carried his good form into the Japanese Grand Prix, for which he qualified fourth. Running on a two stop strategy Alonso won his second successive race, finishing ahead of Kubica and Räikkönen. In the last 2 races in China and Brazil, Alonso scored a fourth and a second place respectively. In the last eight races of the season Alonso scored 48 points, which was more than any other driver (over the same period Massa scored 43 points and Hamilton scored 40 points). He finished the season fifth overall with 61 points, while also enabling Renault to finish fourth in the constructors standings with 80 points, ahead of fifth-placed Toyota.
On 5 November, Flavio Briatore confirmed that Renault had agreed a two-year extension on Alonso's original contract, ending speculation about a supposed move to Ferrari, and a Renault contract "out-clause".
2009
The new Renault R29 car did not meet up to Alonso's expectations at the start of the year, after it performed poorly in winter testing, despite the fact that there were no major reliability issues. For the second consecutive year, Nelson Piquet Jr. would be his teammate.
In the Australian Grand Prix he avoided a first lap accident and benefited from the late safety car in the closing stages, deployed for Robert Kubica and Sebastian Vettel's collision, to finish fifth. Although pleased to score points, he was "disappointed" at how his KERS system worked during the race. He did not score points in Malaysia (eleventh) or China (ninth, after he qualified in second), finishing over a minute behind the race winner on both occasions.
He finished eighth in the Bahrain Grand Prix, despite struggling with a broken drinks bottle during the race, which resulted in him collapsing with dehydration during a post-race TV interview. In Spain he spent most of the race in sixth despite an exciting battle with Mark Webber early on, before capitalising on Felipe Massa backing off with fuel conservation worries on the last lap, and going on to finish fifth. In Monaco, he benefited from the retirements of Heikki Kovalainen and Sebastian Vettel to score two points for seventh after a steady performance from ninth on the grid.
He failed to score any points in Turkey, as he was unable to keep pace with the frontrunners, and struggled on to finish tenth, while in Britain, he lost places at the start, and got stuck behind Nick Heidfeld early on. Despite some good fights, especially with former teammate Lewis Hamilton, the poor pace of his car meant he was always likely to struggle for points and finished in 14th, two places behind teammate Piquet. At the Nurburgring, Alonso lost places at the first corner, before getting stuck in traffic. However, he went on to finish seventh, and was catching the two Brawn cars of Jenson Button and Rubens Barrichello towards the end. For the last stint, he was the fastest man on the track, half a second quicker than the leaders, which resulted in the fastest lap of the race.
In Hungary, he took his only pole position of the season (on a short fuel load), and led for the first stint of the race until his retirement, when his pit-crew fitted a wheel incorrectly. After replacing the wheel, Alonso retired with a fuel pump problem. In Valencia, he finished in sixth place, describing it was the best he could do, after his team appealed successfully over a one-race ban suspended for the race after the pit-stop incident in Hungary. However, his fastest race lap was slower than new teammate Romain Grosjean, replacing the sacked Piquet, despite Grosjean spending most of the race towards the back.
Alonso was forced to retire in Belgium in a near repeat of the front tyre incident in Hungary, although this time the tyre was damaged after contact with Adrian Sutil's Force India on the first lap. This led to a chaotic pit stop when a replacement tyre could not be fitted properly and his team chose to retire him on safety grounds to avoid a further sanction following the Hungarian incident. At Monza he finished fifth, passing McLaren's Heikki Kovalainen during the race, despite again complaining about the car's KERS system, particularly after getting away from the grid poorly.
He finished in a strong third place in Singapore, admitting that it was a great result, "allowing to put behind us the past few weeks". However, this was his and Renault's only podium of 2009, a year after the Crashgate saga. Alonso controversially dedicated his podium afterwards to recently departed team boss Flavio Briatore, saying "he is part of the success we had today".
In Japan, he was penalised five grid places for failing to slow down for yellow flags after Sébastien Buemi crashed, scattering debris onto the track. The R29's pace was again disappointing, when he could only manage to climb up to 10th from 16th place on the grid, despite a late safety car period after Jaime Alguersuari crashed heavily. Alonso said that his race was pretty much decided in qualifying, although he admitted that his car seemed to be fairly competitive. In Brazil however, he retired on the first lap when Adrian Sutil and Jarno Trulli collided, and Alonso was unable to avoid the out-of-control Force India, which had spun onto the wet grass, terminally damaging a sidepod on Alonso's car, forcing him to retire.
He admitted that he had wanted to end his successful period at Renault on a high at the final race of the year in Abu Dhabi. However, he spent the whole race towards the back of the grid, and finished 14th after qualifying in 16th. After the race, he paid tribute to Renault, saying that he wanted "to thank the entire team for everything that we have achieved together", and wanted to concentrate on the positives during his time with Renault, which had included winning the 2005 and 2006 world championship titles. He finished ninth in the drivers standings overall, scoring all of Renault's 26 points during the season. As a result, Renault only finished eighth in the constructors ahead of two other teams, Force India and Toro Rosso.
2010
After much speculation, on 30 September 2009, Alonso was confirmed to be replacing Kimi Räikkönen at the Ferrari team, partnering Felipe Massa, a move known as "the worst-kept secret in F1". His contract covered three seasons (2010–2012), with speculated options until the end of 2014. Though his contract is said to have been signed as early as July 2008, Alonso confirmed only having a Summer-2009 agreement with Ferrari for a 2011 start, which was later changed to 2010. Ferrari and Räikkönen, whom Alonso would replace, had agreed to end their contract one year early. Though it was reported that Alonso's contract was worth €25-million per season, Ferrari released a statement that cast doubts over the salary offered, stating that "the numbers talked about have absolutely nothing to do with reality." Ferrari also cast doubt on "the arrival of technicians" with Alonso.
At the first race in Bahrain, Alonso qualified third behind teammate Massa and pole sitter Sebastian Vettel. At the start, Alonso passed Massa and later passed leader Vettel who had an engine problem. Alonso won the race, becoming the fifth man to win on his debut for Ferrari after Fangio in 1956, Andretti in 1971, Mansell in 1989, and Räikkönen in 2007. In Australia, Alonso qualified third behind the two Red Bulls. At the start, on a damp track, Alonso was tipped off by eventual race winner Jenson Button, and rejoined last. Alonso charged back to finish fourth, only two seconds behind teammate Felipe Massa. In China Alonso qualified third again, but was given a drive-through penalty for jumping the start and dropped down to 15th, before finishing fourth with the aid of a safety car and several passes.
In Spain, Alonso qualified fourth and remained there until the closing stages, when Vettel's brake problems and Hamilton's tyre failure elevated him to second. In Monaco, Alonso crashed his car in practice and was unable to take part in qualifying. He started 24th and last but charged up to sixth. On the last lap, Michael Schumacher passed him under the safety car to take the place, but was then penalized for the overtaking, giving sixth back to Alonso. In Canada, Alonso started and finished in third place. In Valencia, Alonso started fourth and finished eighth after getting caught behind the safety car which was deployed after Mark Webber's somersault over Heikki Kovalainen.
At the British Grand Prix at Silverstone, Alonso lined up third on the grid. However, a poor start, a drive-through penalty for an illegal pass on Kubica and a late puncture left Alonso to finish in fourteenth place, a minute behind race winner Mark Webber. In Germany, Alonso missed pole position by 0.002 seconds to Vettel. At the start, Vettel was passed by Alonso and Massa. Alonso then controversially overtook Massa and they crossed the line in that order to give Ferrari a 1–2 finish. In Hungary, Alonso qualified third behind the two Red Bulls, and finished second after Vettel was handed a drive-through penalty. In Belgium, Alonso qualified tenth. When the race started, he was hit from behind by Rubens Barrichello's Williams. Alonso recovered to eighth before spinning out of the race in the closing stages. In Italy, Alonso claimed pole from Jenson Button, but trailed Button by the first corner. Alonso passed Button during the pitstops and claimed his 24th career win, his third of the season, and Ferrari's first win at Monza since 2006. Alonso also claimed fastest lap along with his pole and victory. In Singapore, Alonso took pole position from Vettel and the McLarens. At the start, Alonso retained his lead and soaked up pressure from Vettel for the entire race, crossing the line less than 0.3 seconds ahead of the Red Bull. Alonso again set the fastest lap of the race in the closing stages. In Japan, Alonso finished third, behind Vettel and Webber, then won in Korea after Vettel retired with engine failure. He also scored his fifth fastest lap of the year, enough to give him the 2010 DHL Fastest Lap Award after a countback with Lewis Hamilton.
At the final race of the season in Abu Dhabi, Alonso entered the event with an eight-point lead, and qualified third. At the start of the race he lost a place to Button and then a strategic error by his team meant that Alonso spent the rest of the race stuck behind Vitaly Petrov, and lost out on world championship honours to Sebastian Vettel.
2011
Alonso started the season with a fourth place in Australia, finishing half a minute behind race-winner Sebastian Vettel. He followed that up with sixth and seventh places in Malaysia and China, being outperformed by teammate Massa in both races. He took his first podium of the season with third at the Turkish Grand Prix, having run second for a time and was only passed by Mark Webber on lap 51 of 58. Prior to his home race in Spain, he extended his contract with Ferrari for a further five years, until the end of 2016. In Spain, Alonso qualified third, and took the race lead into the first turn. However, he was overtaken by the Red Bulls in the first set of pit stops, and eventually finished fifth, one lap down. In Monaco, after qualifying fourth, Alonso was running strongly in third place behind Vettel – who was on heavily worn tyres – and Button, and was promoted to second when Button pitted after being unable to pass Vettel. A multi car crash then resulted in a red flag situation, allowing Vettel and Alonso to change to fresh tyres for the restart, with Alonso finishing the race in second.
Alonso was forced to retire in Canada after contact with Button left his car beached on a kerb. He bounced back to finish second in Valencia. At the British Grand Prix, controversial blown diffuser systems were temporarily banned, which was perceived to give Ferrari an advantage over its rivals. Alonso was running second to Vettel in the race, until a mistake from the Red Bull mechanics in a pit stop gave Alonso the lead, which he maintained until the end of the race to take his first victory of the season. Alonso finished second in Germany after a race-long battle with eventual winner Lewis Hamilton, and Mark Webber. He took his fourth successive podium by finishing third in Hungary, before finishing fourth in Belgium, after being overtaken by Webber and Button in the closing stages. Alonso took the lead of the Italian Grand Prix in the first corner, but was later passed by Vettel and Button. He was able to defend third place from Hamilton at the end of the race to take another podium. Alonso finished second to Button in Japan, and added a third place in India and second in Abu Dhabi. Alonso closed the season with fourth in Brazil to finish fourth in the Drivers' Championship, losing third place to Webber by one point, after Webber won the race.
2012
Having signed a five-year contract extension during the 2011 season, Alonso remained with Ferrari for the 2012 season. Ferrari appeared to be struggling for pace in pre-season testing; in qualifying for the Australian Grand Prix, Alonso qualified 12th after spinning into the gravel during the second part of qualifying. He recovered in the race to finish 5th. At the next race in Malaysia, the Ferrari's lack of pace was again demonstrated with Alonso qualifying ninth. However, in the race, which started in wet conditions, Alonso rose through the field to take the lead on lap 16. Sauber's Sergio Pérez began to catch Alonso, despite a slow pit stop, and looked to be close to passing Alonso, until he ran wide, giving Alonso an unexpected first win of the season. Alonso finished third in the Monaco Grand Prix putting him into the lead of the Drivers' Championship this season ahead of Sebastian Vettel, the 2011 champion, and Vettel's teammate at Red Bull, Mark Webber, who won at Monaco. However, a fifth place in the Canadian Grand Prix behind Lewis Hamilton's first and Sebastian Vettel's fourth put him behind Hamilton in the championship table.
Alonso regained the championship lead at the European Grand Prix, starting 11th on the grid and climbing his way up to win the race after Vettel and Hamilton both retired. At the next round at Silverstone, Alonso took Ferrari's first pole since 2010, edging out Red Bull driver Mark Webber in a rain-hit session. He finished the race three seconds adrift of Webber in second place. He again started from pole position after a wet qualifying session at the German Grand Prix, and won the race to extend his championship lead. At the Belgian Grand Prix, he was involved in a first-corner incident with four other drivers, and retired on the spot. At the Japanese Grand Prix Alonso was hit from behind at the first corner and retired. Following a dramatic end to the season, with frequent podium finishes Alonso again lost the championship to Sebastian Vettel on the final day, finishing 3 points behind in the standings. Alonso would have won the title had he won the final race at Interlagos, but was beaten to it by Jenson Button; Vettel finished in sixth.
2013
Alonso started the season by qualifying fifth in Australia; by the end of the first lap he had moved up to third. He eventually managed to use the pit stops to his advantage by pitting early and jumping Vettel. Alonso held onto second until the end of the race. In Malaysia, Alonso qualified on the second row of the grid in third. Going into the second corner he tapped the back of Vettel and damaged his front wing, the team told him to stay out instead of pitting, hoping that the wing would not break, so that Alonso would be able to pit for slick tyres at the right time. However while going down the main straight at the start of the second lap, his front wing broke off and went underneath his car sending it into the gravel trap and into retirement. Alonso then won his home race, the Spanish Grand Prix, by fighting through from fifth; however, seventh place in Monaco after that again lost him points and left him 29 points behind Vettel.
As the season moved into its second half Pirelli introduced new tires, and Red Bull and Sebastian Vettel began to dominate qualifying and races, with Alonso struggling to score podium finishes. Alonso again finished runner-up to Vettel in the world championship.
2014
A new rule for the 2014 season was that the drivers picked a unique car number they would use for the rest of their Formula One career. Alonso picked number 14 as he used the number in his karting career and considers it to be a lucky number. Alonso and Ferrari had a difficult season, but went close to winning the Hungarian Grand Prix, before being overtaken by Daniel Ricciardo only a couple of laps before the finish. Alonso finished sixth in the championship, with only one other podium, a third-place finish in China. In spite of his worst championship position during his time with Ferrari, he was far ahead of teammate Kimi Räikkönen in the championship.
2015
In November 2014 both Alonso and Scuderia Ferrari announced that the 2014 season would be his last with the team. In December 2014 it was announced that Alonso would return to McLaren for the first time since 2007 on what has been reported to be a two-year deal with an option for extension. After protracted speculation it was announced that 2009 world champion Jenson Button would race alongside him in 2015, beating rookie Dane Kevin Magnussen to the drive.
On the second day of the Barcelona pre-season test Alonso had an accident at turn 3. He was airlifted to the General Hospital de Catalunya in Sant Cugat del Vallès, where he underwent scans which found that he had suffered a concussion. After regaining consciousness, some newspapers engaged in unconfirmed reports stating that Alonso suffered from retrograde amnesia in which he had no memories beyond 1995 and believed that he was still a karting driver. However, Alonso firmly denied this upon his Grand Prix return in Malaysia, saying that it was just a fun story that he read in the papers and did not actually happen. He also said that he did not know what caused the crash and suspected a faulty steering column, saying that "not even a hurricane" could have caused the car to crash, amid speculation that a gust of wind threw the car into the inside wall at an odd angle. He also said that he never lost consciousness upon impact, and that it was because of medication being given to him prior to the helicopter ride for the MRI scan and that he had remembered everything before the impact as well as his reaction immediately afterwards. Alonso was released from hospital on 4 March and was advised to miss the Australian Grand Prix in order to minimise the chance of suffering second-impact syndrome. Magnussen was announced to take his place.
After travelling to Malaysia for the second round of the season, Alonso was passed fit to take part in the event after undergoing medical tests at the track. In the season opener, his Ferrari replacement Sebastian Vettel had finished on the podium, whilst McLaren occupied the last row with huge difficulties with the performance of the car and the new engine package. In spite of this, Alonso stated at the aforementioned press conference that he had no regrets about leaving Ferrari for McLaren, saying that he was no longer content with just podium finishes after 14 years in Formula One and therefore was prepared to take risks in order to win. In the race, Alonso failed to finish after overheating issues with his car's hybrid system. Notably, Vettel won the race, prompting Alonso to once again a couple of weeks later publicly defend his decision saying that it was 'difficult to keep the trust' amid Ferrari's attempts to persuade him the 2015 car was going to be a big improvement. He said that he would only suggest the move was a mistake should Ferrari actually win the title in November. Having been lapped and outside the points in the Chinese Grand Prix, Alonso suggested he was just happy to finish the race to gather information about the car. Alonso collided with 2014 teammate Kimi Räikkönen during the first lap of the Austrian Grand Prix, sending his car briefly airborne and landing on Räikkönen's sidepod. Both drivers were unhurt and the incident was ruled as a 'race incident' with Räikkönen spinning in front of Alonso due to wheelspin. At the British Grand Prix, Alonso managed to score his first point of the season. At the Hungarian Grand Prix, he finished fifth, his best result since rejoining McLaren. It was also the first time both drivers finished in the points as Jenson Button finished in ninth. However he failed to score any further points in the remainder of the season.
2016
In the Australian Grand Prix, Alonso was involved in a crash with Esteban Gutiérrez in turn 3; the contact caused Alonso's car to barrel roll into the concrete barrier at 180 mph. Alonso suffered a partially collapsed lung and rib fractures, and was replaced by Stoffel Vandoorne for the Bahrain Grand Prix. He returned for the Chinese Grand Prix but could only finish 12th, one place ahead of teammate Jenson Button. At the Russian Grand Prix Alonso scored his first points of the season, with a 6th-place finish, his second highest since returning to McLaren in 2015. He drove to another strong result two races later at Monaco Grand Prix, finishing fifth, holding off Nico Rosberg's Mercedes in the latter half of the race. Alonso went on a four race scoreless run, retiring from the European Grand Prix, and failed to finish but was classified 18th for the Austrian Grand Prix. After the summer break at the Belgian Grand Prix, Alonso and former teammate Lewis Hamilton, collected upwards of 50 grid place penalties each for changing more than the allowed engine parts, and so occupied the back row of the grid. However Alonso and Hamilton battled through the field, benefiting from the red flag brought out by Kevin Magnussen's huge crash at the top of Eau Rouge, and finished 7th and 3rd respectively. At the Malaysian Grand Prix, Alonso took a 45 place grid penalty and started the race from the very back of the grid, but finished in 7th, just as in Belgium.
2017
Alonso was partnered with Belgian Stoffel Vandoorne for the 2017 season. In April, Alonso announced plans to miss the Monaco Grand Prix to compete in the Indianapolis 500.
In qualifying for the Spanish Grand Prix, he made it to Q3 for the first time in 2017 and impressed with a seventh place on the start grid.
Controversies
At the 2003 European Grand Prix, David Coulthard and McLaren managing director Martin Whitmarsh accused Alonso of giving Coulthard a brake test. This was in relation to a passage of racing towards the end of the race when Coulthard was trying to overtake Alonso, who was holding him up. Coulthard swerved off the track and into retirement during an attempted overtake. After talking to the drivers and viewing telemetry and video data, the FIA stewards decided that the incident did not warrant any "further judicial action".
At the 2006 Hungarian Grand Prix, Alonso was involved in an incident in which he brake tested Red Bull Racing test driver Robert Doornbos in the second free practice session. The stewards decided that Alonso's actions were "unnecessary, unacceptable and dangerous", and awarded him a one-second time penalty to be applied to his fastest lap time in each of the qualifying sessions.
After a separate incident from the same race, when Michael Schumacher was asked whether he thought Alonso deliberately slowed down so that Schumacher had to pass him under red flags in practice, Schumacher replied, "You said that, I didn't."
In the 2006 Italian Grand Prix, after stewards ruled Alonso had potentially blocked Felipe Massa in Saturday qualifying and relegated him five places on the starting grid, Alonso stated "I love the sport, love the fans coming here – a lot of them from Spain but I don't consider Formula One like a sport any more".
In the qualifying for the 2007 Hungarian Grand Prix, while both McLarens were in the pits, Alonso remained stationary in the McLaren pit for a few seconds. This delayed the then provisional pole sitter and teammate Lewis Hamilton long enough to prevent him from getting another 'hot lap' in. Alonso then went on to claim pole. McLaren boss Ron Dennis later said the team had got "out of sequence" when Hamilton did not as agreed allow Alonso past earlier in the qualifying session. He added that Alonso was "under the control of his engineer" when he was waiting in the pit lane. However, Alonso was subsequently given a five-place grid penalty and his McLaren team were docked the 15 constructors' World Championship points they would have earned in the race.
As a result of this investigation, it emerged that some team members within McLaren, among them Alonso, were aware of confidential information belonging to the Ferrari team. This information was commented on to Alonso by McLaren test driver Pedro de la Rosa who had also received information from McLaren chief designer Mike Coughlan. The email contained text suggesting that Alonso was surprised by the data and doubted its authenticity. According to the "spygate" related email exchanges between Alonso and de la Rosa, it was clear that Alonso knew about Ferrari's pit strategies in the Australian Grand Prix and Bahrain Grand Prix. Alonso finished 2nd and 5th respectively in those races. Ron Dennis told the FIA about the case during the Hungarian Grand Prix. Amid media allegations that Alonso threatened Dennis with reporting the team to FIA himself if he was not given number one driver status, Ron Dennis stated in a televised interview that there had been an argument, and that Alonso had said something in the heat of the moment but immediately apologised. This was when Dennis found out about Ferrari data and immediately informed the FIA. Pitlane sources have suggested, from published FIA stewards data, that an argument involving reporting the McLaren team to the FIA was prompted by the fact that there was no stewards' investigation regarding the qualifying pitlane incident until Anthony and Lewis Hamilton made a formal complaint on the Saturday evening; costing Alonso a five-place grid penalty and loss of Constructors' Points for the team. FIA then revealed that it had had knowledge of the Spygate case thanks to a slip made by Coughlan.
In what became known in the media as "Crashgate", Renault allegedly ordered Alonso's teammate Nelson Piquet, Jr. to crash at the 2008 Singapore Grand Prix, causing a safety-car incident at a moment where Alonso would get tremendous benefit from his race strategy, putting him towards the front of the field, and giving him a fighting chance to win the race, after a number of opponents (Felipe Massa, Robert Kubica and Kimi Räikkönen to name a few) suffered. However, the FIA confirmed that no evidence had shown that Alonso had knowledge of the plan, and neither did many of the personal mechanics of both drivers.
In the 2010 German Grand Prix at Hockenheim, Alonso became involved in a controversy with teammate Massa, as Ferrari were accused of using team orders during the race. The incident started when Massa was leading the race and defended his pole position when Alonso tried to overtake him. Alonso said "This is ridiculous" on the team radio, supposedly complaining about Massa. Ferrari engineer Rob Smedley then contacted Massa through radio to say "Fernando is faster than you. Can you confirm you understood that message?". Shortly after this, Massa slowed down and was overtaken by Alonso in what appeared to be team orders. Shortly after the race notable people of the senior personnel in Ferrari, Massa and Alonso were summoned to the stewards. The matter was then referred to the FIA World Motor Sport Council and Ferrari were given a $100,000 fine but the result of the race was unchanged.
In the 2010 Abu Dhabi Grand Prix, Alonso was seen gesticulating furiously at Vitaly Petrov on the slowing down lap in front of TV cameras, and initially it seemed that he had blamed the young Russian for costing him the world crown as he ended up being unable to find a way past the Renault driver while race winner Sebastian Vettel was crowned world champion. However, Alonso denied accusations that he had accused Petrov of denying him the title.
Practice and qualification
In 2017, Alonso missed the Monaco Grand Prix to compete in the Indianapolis 500, driving for Andretti Autosport in a McLaren-branded car.
On 3 May 2017 Alonso took place for the first time behind the wheel of an IndyCar and his first running on an oval during a private test arranged by McLaren, Honda and Andretti Autosport. He drove total of 110 laps. In his first hour on track, he set a fastest lap speed of 222.548 mph and completed all of the required phases of the Rookie Orientation Program. The test was broadcast live on YouTube and Facebook and drew 2 million views.
On 15 May at the two-hour rookies and refreshers test he was the fastest rookie completed 36 laps with a best of 221.634 mph coming on his 26th tour. At the practice session following he only ran 20 laps because of suspension issues, finishing P19 of 31, with a best one-lap average speed of 223.025. That speed was completed while in the draft of another driver, though. In clean air, Alonso's best speed was a 219.265 mph. On 16 May, the second day of the practice, he racked up the most laps of anyone at 117, and joined in the slipstreaming for the first time in his IndyCar oval career. He ended the six-hour session in 24th with a speed of 221.029 mph, and was 14th without the aid of a tow, third fastest of the Andretti Autosport sextet in that chart behind. On 17 May, during day three of practice, Alonso ended the day fourth fastest with a lap of 219.533 mph. He had limited running of 39 laps because of the wind conditions. On 18 May, the fourth day of practice, Alonso clocked 96 laps and end up fourth with a lap of 225.619 mph. Alonso was also into the Top 10 without the aid of a draft, setting a 223.687 mph to claim ninth. On 19 May during day five of practice nicknamed "Fast Friday" Alonso was again fourth with a lap speed of 231.827 mph. Alonso impressed with a four-lap qualifying sim with all four laps over 231 mph, and his no-tow lap speed was fifth best.
On Saturday 20 May during the first qualifying session, Alonso posted laps of 230.337, 230.260, 229.845, 229.696, giving him an average of 230.034 mph, leaving him seventh and secured a place in the 'Fast Nine'
On Sunday during the 45-minute practice session ahead of the Fast Nine shootout, five of the nine took to the track. Alonso was the fastest with a no-tow speed of 231.317 mph.
On the Sunday 'Fast Nine' qualification Alonso, with a 231.300 mph four-lap average, secured a second-row start from fifth.
On 22 May at the Monday practice sesion Alonso completed over 300 miles (122 laps) and finished the session 12th, with a best average lap speed of 226.147 mph as teams focused on their race setups.
On Friday 26 May during "Carb Day", the last practice sesion, Alonso was P5 with a speed of 226.608
Race
During the race Alonso led 27 laps and was a strong contender for victory in his first Indy 500 start. With 21 laps remaining Alonso was running seventh when his Honda engine broke. He was classified 24th. After his retirement he received a standing ovation from the grandstands. Alonso was praised for his strong debut.
Awards
Alonso received the 2017 Fastest Rookie award for his Indianapolis 500 four-lap qualifying speed of 231.300 .
He was also named the Indianapolis 500 Rookie of the Year.
Helmet
Alonso's helmet manufactured by Bieffe (2001), Arai (2003–2009, 2016), Schuberth (2010-2015) Bell (2017-) has the flag of Spain surrounding the helmet and shades of blue which are adapted from Asturias flags. This design is an original design helmet from when Alonso joined Minardi in the 2001 season, with the difference that he wore a blue color with dark blue shades, and then gradually changed to light blue and finally blue typical Asturias in 2004.
Starting the 2006 season, Alonso changed the style of color design on his helmet. It added a background color of yellow as the main color of the helmet together with the bright blue color. The design is then turned upside down again when he moved to McLaren in 2007. This time, Alonso helmet was with the black and red colors, along with customized color schemes for the McLaren team. He also added a silver part in the back of the helmet.
For 2008, Alonso switched back to one of his previous helmet designs, the yellow-blue coupled with a slight outward surrounding white helmet. Besides the rear helmet, Alonso also attached two pictures of a spade, ace and heart symbol signifying his status as a double world champion. Alonso's return to the style of an old-fashioned helmet was because he re-joined the team Renault at that time. The design he used in the 2009 season was replacing the blue to a bright red helmet at the top and the bottom. The design was based on Michael Schumacher's helmet.
For 2010, Alonso returned to the traditional color scheme which is a combination of blue shades of the Asturias and Spanish flag. He also put a Ferrari logo on the back of the helmet, just above the drawing two aces. Alonso's helmet design scheme he used in the 2011 season. Alonso also introduced a special helmet during the 2011 season with a background gold helmet that was used in the 2011, 2012 and in the 2013 Monaco Grands Prix and in the 2011 Singapore Grand Prix. The golden helmet he designed was to raise money for a charity auction for UNICEF.
For the 2013 Indian Grand Prix, Alonso used a helmet with a white background to celebrate his points record. The design showed the number 1571, the total points that the Spaniard had scored up to the 2013 Japanese Grand Prix, and the words "F1 points World Record". The message was also accompanied with a thank you message in English, French and Italian.
Other racing
Alonso has competed in the Race of Champions on two occasions – in 2001 and 2002. In the 2001 event, he competed for Team Spain alongside Jesús Puras and Rubén Xaus; Team Spain went on to win the Nations Cup. At the following year's ROC, Alonso lost to NASCAR driver Jeff Gordon in the second round.
Museum and circuit
On 26 June 2015 Alonso opened his own museum with a circuit named 'Museo y Circuito Fernando Alonso', dedicated to his racing career, in his hometown of Oviedo. The museum gathers together all of Fernando Alonso's racing cars since he began karting at the age of 3. Consisting of over 270 unique pieces, helmets, gloves, racing suits, cars and memorabilia are all on display. The collection was original launched 10 October 2013 and displayed until 2014 at the Canal de Isabel II in Madrid.
The karting circuit was designed and built to offer the possibility of driving on 29 different tracks and is approved to stage top level international competitions in compliance with CIK-FIA rules. The track combines Alonso's favourite Formula 1 corners.
Cycling
Outside of Formula One, Alonso is passionately interested in road bicycle racing. Alonso's friends include professional cyclists Alberto Contador, Miguel Indurain and Samuel Sánchez. He cycles himself in order to maintain his fitness for Formula 1.
Alonso hinted at running a cycling team in the 2011 edition of the Tour de France with Contador leading the team. In early September 2013, Alonso announced his intentions to rescue the insolvent Euskaltel–Euskadi cycling team, reaching an agreement to buy their UCI World Tour licence in order to form a Spanish professional cycling team using many of its existing riders. On 23 September, however, it was announced that negotiations over the deal had collapsed. Alonso still plans to create a cycling team for the 2015 season. In January 2014, Cycling Weekly reported that either Peter Sagan or Contador would sign with Alonso's prospective team – tentatively named the Fernando Alonso Cycling Team (FACT) – for the 2015 season, and that former world champion Paolo Bettini was leading the creation of the team. It has also been pointed out that, if the Cannondale team plan to vacate their UCI ProTeam licence, FACT could be fast-tracked to the highest level of professional cycling. However, in November 2014 Alonso confirmed that the team would not compete in 2015 "due to a number of circumstances".
Career summary
* Season still in progress.
Complete Euro Open by Nissan results
(key) (Races in bold indicate pole position; races in italics indicate fastest lap)
Complete International Formula 3000 results
(key) (Races in bold indicate pole position; races in italics indicate fastest lap)
Complete Formula One results
(key) (Races in bold indicate pole position; races in italics indicate fastest lap)
* Season still in progress.
† Did not finish, but was classified as he had completed more than 90% of the race distance.
American open-wheel racing results
(key) (Races in bold indicate pole position) (Races in italics indicate fastest lap)
IndyCar Series
(key)
* Season still in progress.
Books
Actis, Raquel (2003). Fernando Alonso: El Principe de la Formula 1 (in Spanish). Nuevas Ediciones del Motor. ISBN 978-84-607-9784-5.
Seara, Victor (2004). Fernando Alonso: Una Estrella en El Mundo de la Formula 1 (in Spanish). La Esfera de los Libros. ISBN 978-84-9734-182-0.
Actis, Raquel; Luis Criado (2005). Fernando Alonso: La Lucha por la Superacion (in Spanish). Cultural. ISBN 978-84-609-7818-3.
Viaplana, Josep (2005). El nuevo rey-Campeón Fernando Alonso (in Spanish). Ediciones B. ISBN 978-84-666-1798-7.
Brian, Rodrigo Castillo; del Arco de Izco, Javier; Lobato, Antonio (2005). Los 100 Mejores Pilotos de Fórmula 1: De Nino Farina a Fernando Alonso, 1950–2005 (in Spanish). Cahoba Promociones y Ediciones. ISBN 978-84-9832-056-5.
Camus, Martine (2006). Fernando Alonso: Le Sacre de la Jeunesse (in French). Chronosports. ISBN 978-2-84707-108-5.
References
Fernando Alonso Wikipedia
(Text) CC BY-SA