Covid-19
Filipino




Architect





Felino Palafox





March 16, 1950 (age 65) (

1950-03-16

)

Bacarra, Ilocos Norte




People of the Year (People Asia Magazine), 2009 The Outstanding Thomasian Alumni (TOTAL) Awardee in Architecture by UST, 2009




Rockwell Center The Rizal Tower Hidalgo Place Luna Gardens




La Mesa Watershed Reservation




University of Santo Tomas



Felino A. Palafox, Jr. is a prominent Filipino architect, urban planner and environmentalist. He is the Principal Architect-Urban Planner and Founder of Palafox Associates,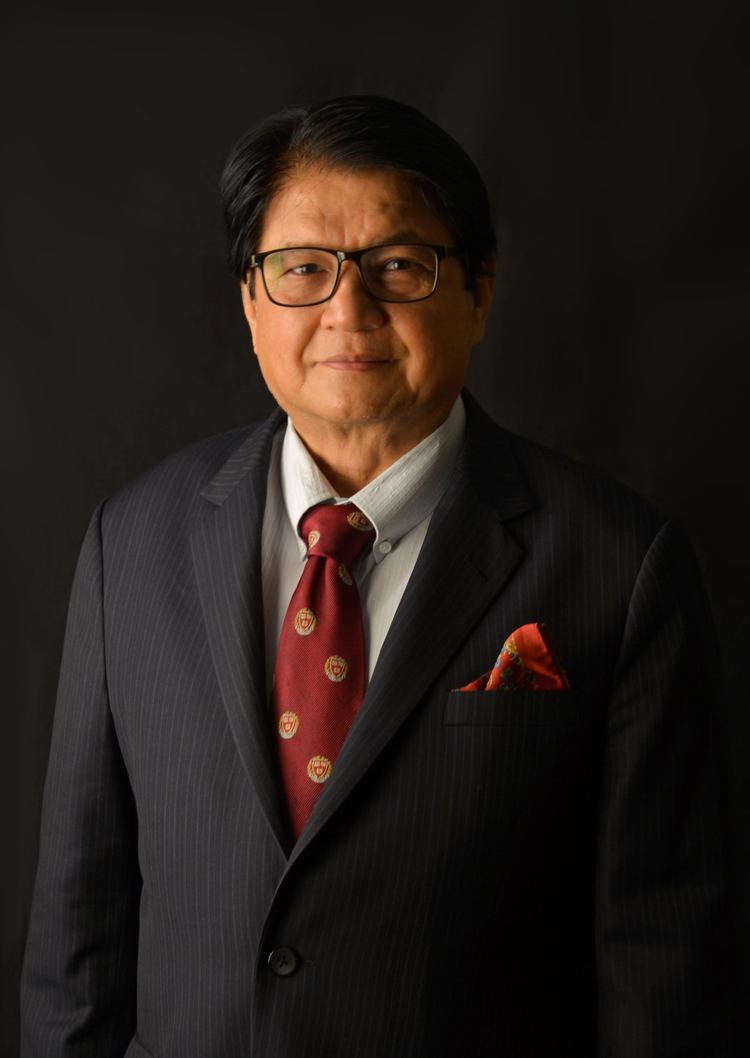 Arch. Palafox is in the field of planning and architecture for four decades serving both the government and private sector. He was educated in Christ the King Seminary, University of Santo Tomas, and University of the Philippines. For continuing education, he took up an Advanced Management Development Program for Real Estate at Harvard University and attended seven other special courses.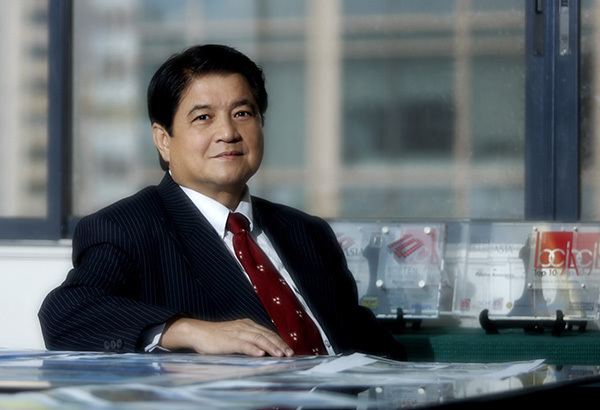 He has lectured in Harvard University, MIT, and in 16 other countries in Asia, Europe, and North America. He also actively participated in conferences, lectures, seminars and fora organized by international groups, of which he is an associate/member, like the American Institute of Architects (AIA), U.S. Green Building Council (USGBC), Urban Land Institute (ULI), and the American Planning Association (APA). He is the Country Representative for the Council for Tall Buildings and Urban Habitat (CTBUH).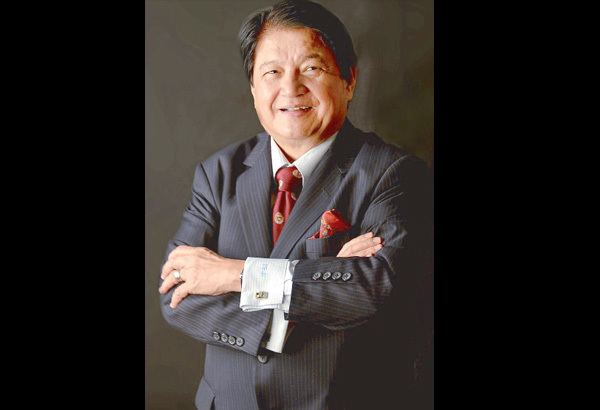 On July 1, 2013, CTBUH headquartered in Chicago has elected Architect Palafox as one of its two new Fellows worldwide. Architect Palafox was also cited by Forbes Asia Magazine as one of the 48 Heroes of Philanthropy in Asia, one of four in the Philippines.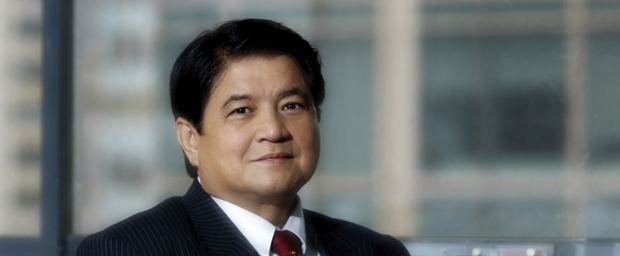 Arch. Palafox led and managed his firm Palafox Associates in the planning of more than 16 billion square meters of land and the design and architecture of more than 12 million square meters of building floor area in 38 countries. The firm has also received more than 200 awards and recognitions in the past 25 years, most notably as the first Filipino architectural firm included in the Top 500 Architectural Firms in the World of the London-based World Architecture Magazine in 1999, the only Southeast Asian architectural firm included in the list. For 2012, Palafox Associates ranks 89th in the list of the world's largest practices and Top 8 in Leisure projects. BCI Asia has awarded Palafox Associates BCI Asia's Market Leader in Architecture in the Philippines for nine consecutive years, from 2005 to 2013.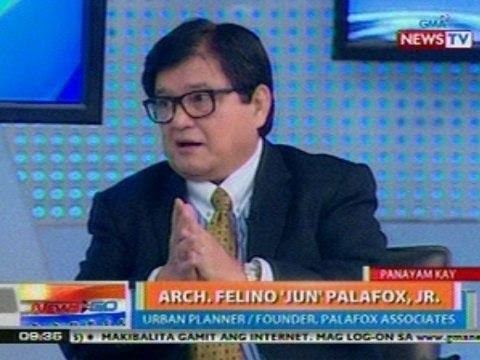 He is the first architect-urban planner president of the Management Association of the Philippines (MAP) in 2011 and president of the Philippine Institute of Environmental Planners (PIEP) for 2013 and 2014. He is a Fellow of the United Architects of the Philippines (UAP).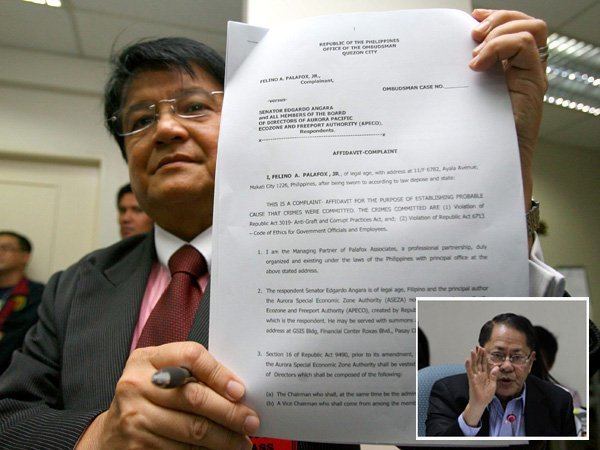 Aside from his duties in his architectural firm, he also serves as a member of the board of directors in Asian Terminals, Inc. from 2009 to present, chaired professional and civic organisations such as PIEP, MAP and Rotary Club of Manila.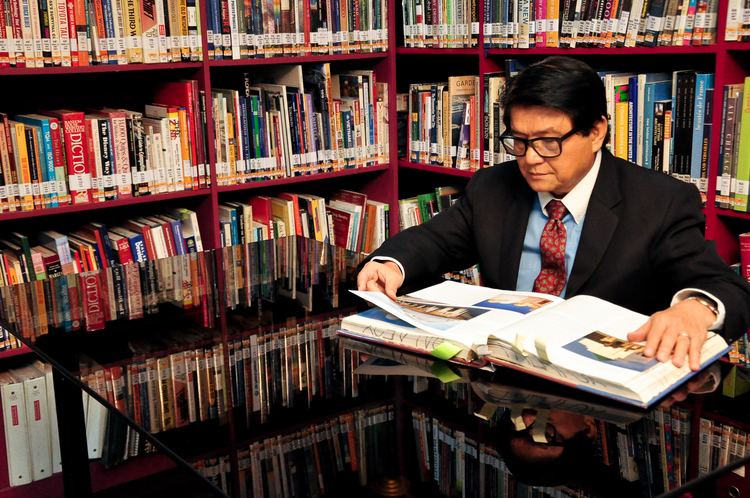 Palafox received a classical secondary education from Christ the King seminary when he was 13. He obtained his bachelor's degree in Architecture from University of Santo Tomas in 1972 and two years later, in 1974, he obtained his master's degree in Environmental Planning at the UP Diliman through a scholarship grant by United Nations Development Program (UNDP).
In 2003, he graduated in Advanced Management Development Program for Real Estate at the Harvard University.
Palafox was only 27 years old, in 1977, when he started working as Senior Architect and Planner for the government of Dubai. During also that time, he met Henry Sy who later become one of his clients. Sy encouraged him to return to the country. Palafox worked for the Dubai municipality until 1981.
International
Fellow, Council on Tall Buildings and Urban Habitat (Chicago, IL, U.S.A.)
International Associate, American Institute of Architects (San Francisco, CA, U.S.A.)
Member, US Green Building Council (U.S.A)
Member, International Council of Shopping Centers (New York, U.S.A.)
Member, Urban Land Institute (Washington, D.C., U.S.A.)
Member, Congress for New Urbanism (San Francisco, U.S.A.)
Member, American Planning Association (Chicago, IL, U.S.A.)
Member, Urban Affairs Association (Delaware, U.S.A.)
Local
Fellow and Executive Director for Government and External Affairs, United Architects of the Philippines (UAP)
President, Philippine Institute of Environmental Planners (PIEP)
Registered Architect, Professional Regulation Commission (PRC), Philippines
Registered Environmental Planner, Professional Regulation Commission (PRC), Philippines
Chairman, Environment Committee, American Chamber of Commerce, Philippines (AmCham Philippines)
Director, Canadian Chamber of Commerce of the Philippines (CanCham Philippines)
Governor, Global Peace Association-Philippines
Trustee, Philippine Business for the Environment (PBE)
Life Member and Past President, Management Association of the Philippines (MAP)
Adviser, Philippine Rural Reconstruction Movement (PRRM)
Past Chair, University of Santo Tomas Council of Alumni Presidents (UST-CAP)
Past President, University of Santo Tomas College of Architecture Alumni Association (USTCAAA)
Past President, National Real Estate Association (NREA)
Member, FIABCI Philippines
International
Urban Planning of Dubai, UAE
SM China, China
Saigon Golf and Country Club, Vietnam
Sharjah Healthcare City, UAE
Special Needs Children's Hospital, UAE
Turkmenbashy Hotel, Turkmenistan
Vien Dong Meridian Tower, Danang, Vietnam
Al Khobar Center, KSA
Pinnacles, USA
Philippine Embassy and Chancery, Brunei Darussalam
Tzu Chi Schools, Iran
Tala Marina Club, KSA
Askabad and Turkmenbachy Waterfront Developments, Turkmenistan
Phu Quoo Island Master Plan, Vietnam
Sudan Bonyan City, Khartoum
Philippines
Metro Manila
City of Manila Comprehensive Land Use Plan and Zoning, Manila
Alaminos City Conceptual Development Plan, Pangasinan
Navotas City Conceptual Plan and Master Plan of the Bayfront Business Park, Navotas
Taguig City Aestropolis, Taguig City
MIA Master Development Plan, Pasay
La Mesa Ecopark, Quezon City
Makati Streetscapes, Makati City
Ortigas Streetscapes, Mandaluyong, Pasig, Quezon City
Quezon Memorial Circle Redevelopment, Quezon City
Forbes Tower, Makati City
Public Safety Mutual Benefit Fund, San Juan City
Novartis Corporate Headquarters Redevelopment, Quezon City
Development Bank of the Philippines Executive Office Building, Fort BGC, Taguig
Supreme Court Centennial Building, Manila
Qatar Embassy, Paranaque
Shrine of Jesus: The Way, The Truth, and the Life, Pasay City
Rockwell Center, Makati City
Marikina Riverfront Conceptual Master Plan, Marikina City
Manila Polo Club Redevelopment, Makati
Asian Eye Institute, Makati City
Pasig River Rehabilitation Master Plan, Metro Manila
Luzon
MRT7 Intermodal Transit-Oriented Development, Bulacan
Santa Elena Golf Course Community, Bulacan
Manila Southwoods, Cavite
Splendido Taal, Batangas
The Country Club, Laguna
First Industrial Park, Batangas
Saint Arnold Jansen Church, Rizal
Camp Netanya, Batangas
Summit Ridge, Tagaytay City
Global Gateway Logistics City, Pampanga
Visayas
Iloilo City Comprehensive Land Use Plan and Zoning Ordinance, Iloilo
Puerto Princesa Streetscapes, Palawan
Mindanao
Divine Mercy Healing Shrine, Misamis Oriental
Sultan Hassanal Bolkiah Masjid, Province of Maguindanao
Paseo del Rio, CDO
Malls
SM Malls (Las Pinas City, Quezon City, Pampanga, Iloilo)
Robinson Malls (San Fernando City, Pampanga, Province of Rizal, Pasig City, EDSA, Mandaluyong)
Schools
Malayan Colleges, Laguna
Lyceum of the Philippines, Laguna
AMA University Town, Cavite
Palafox Associates is the first Filipino architectural firm cited in the World's Top 500 Architectural Firms of the World Architecture Magazine. In 2006, the firm ranked 94th – holding the distinction of being the only Southeast Asian firm in the list. In 2012, Palafox Associates places 89th in the world-ranking dominated by American, European, Japanese, Australian and Chinese firms; and Top 8 in the Leisure Market sector
The Outstanding Thomasian Alumni (TOTAL) Awardee in Architecture (2009)
The Best of the Best by BizNews Asia Magazine (2010)
People of the Year by People Asia Magazine (2010)
BCI Asia Top 10 Architecture Awardee (2005-2011)
Gusi Peace Prize (2011)
The Best of the Best in 2011 and 2010, BizNews Asia Magazine
Consistent BCI Asia Top 10 Architecture Awardee (2005-2013)
Doctor of Fine Arts (Honoris Causa) from the Polytechnic University of the Philippines Manila (May 2, 2017 during the Year End Commencement Exercises at PICC, Manila)
Felino Palafox Wikipedia